F.R.I.E.N.D.S is one of the most popular sitcoms ever made in the history of television globally.
The series has left a deep impact on everyone's life who has watched even a single season of the sitcom that revolves around six friends.
The story of six friends living in New York and sharing their day-to-day activities, life problems, and coping up with their love lives with one another causing comical events and delivering wittiest punch lines is what makes this show unique and entertaining in all terms.
The reason why you can relate to the show is the fact that most of the stories or experiences shared by each one of the F.R.I.E.N.D.S. characters resembled real life problems. And, the fact that these problems are presented in a light humorous tone makes us feel better and positive towards our own life and its problems.
Well, F.R.I.E.N.D.S is a legendary show that completed its 10 successful seasons and made the characters, especially the six friends comprising of Rachel, Monica, Phoebe, Joey, Ross and Chandler, much real and alive even after the show ended in 2004.
There's no way that the success or the charm of this sitcom can ever be replicated. Although there was an earlier failed attempt to reincarnate the F.R.I.E.N.D.S. saga in India, I wish it's remade once more. But, this time with a new cast.
I would suggest the following actors take up the role of the main characters in the Indian version of F.R.I.E.N.D.S. TV series.
So, here's the list.
Alia Bhatt – Rachel Green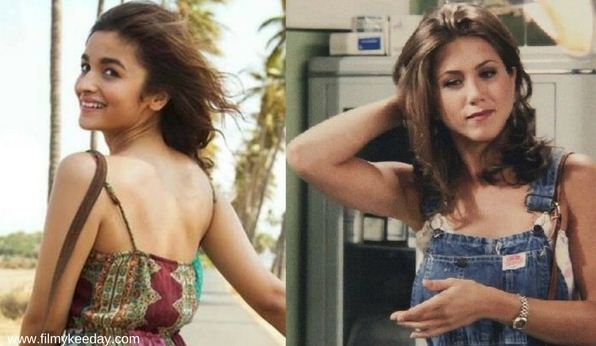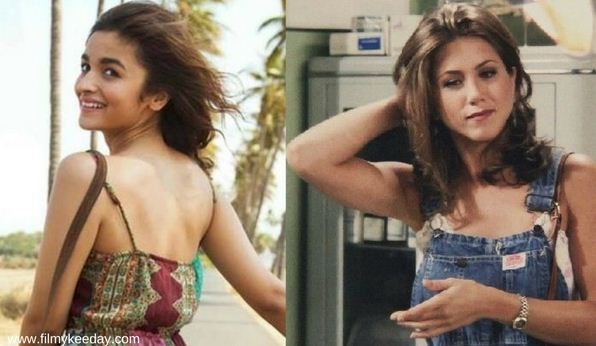 There's no better person currently in the industry to replace Jennifer Anniston as Rachel Green other than Alia Bhatt.
The Mahesh Bhatt's daughter has all it takes to be cute, beautiful, charming, and most importantly childish at the same time as these were the traits of Rachel Green and the reason for her immense popularity.
Priyanka Chopra – Monica Geller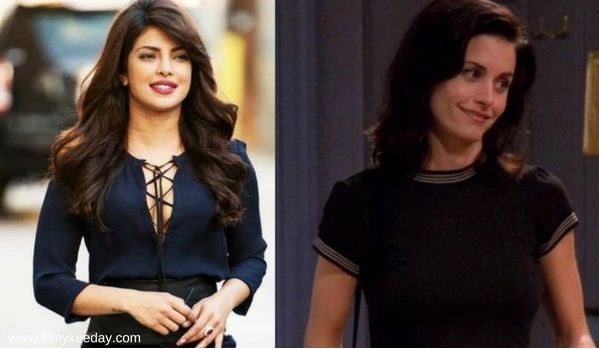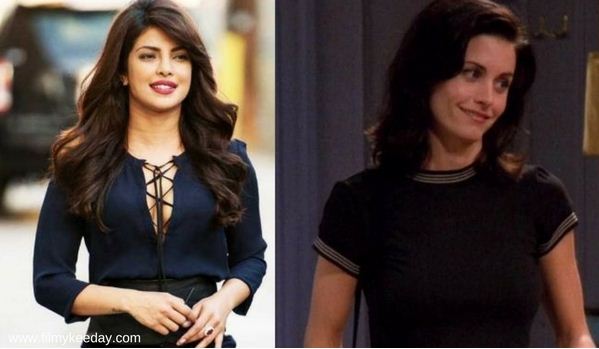 Monica Geller was the perfectionist among all the six friends and who better to take up the role of a strong, independent woman other than our own Desi Girl Priyanka Chopra.
She has everything that's needed to replace Courtney Cox as Monica Geller.
Anushka Sharma – Phoebe Buffay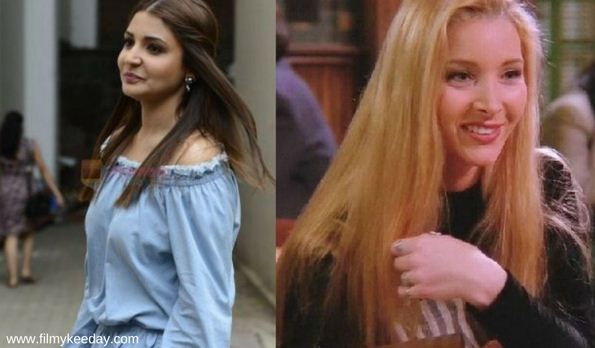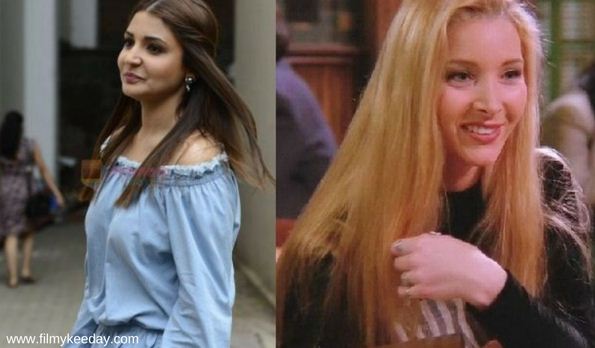 Well, Phoebe Buffey was actually the life of the group and made her presence felt with other antics, singing session, carefree attitude and sometimes absolute isolation from the rest of the group.
My choice to replace Lisa Kudrow's portrayal of Phoebe is none other than our own bubbly, bold and beautiful Anushka Sharma. She can easily replicate the traits of Phoebe like a charm.
Ranveer Singh – Joey Tribbiani


For me, the highlight of the F.R.I.E.N.D.S. TV series was the Joey Tribbiani's character. Whether you love him or hate him, you can never ignore him. There's no other person in this country other than Ranveer Singh, who can play Joey in the Indian version of the show.
He's full of energy, a charmer, and most importantly could also play the dumb character that made Joey as the most favorite among the other friends.
Siddharth Malhotra – Ross Geller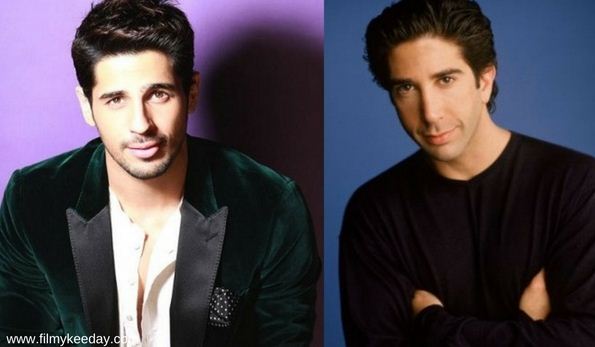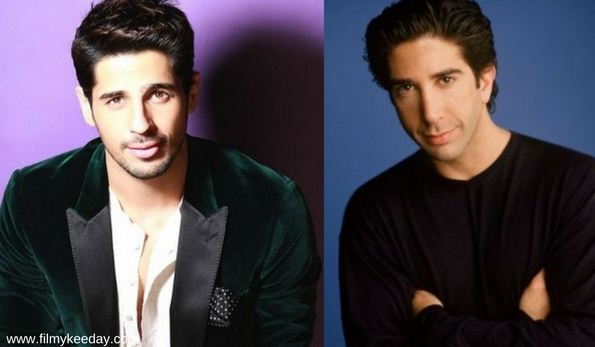 Well, if Joey was the most loved character, Ross, on the other hand, was the most irritating character. I believe Siddharth Malhotra can exploit the traits of Ross's character from F.R.I.E.N.D.S. as he can play both a confused as well as an intelligent geek at the same time in addition to be the love interest of the most beautiful woman in the group.
Riteish Deshmukh – Chandler Bing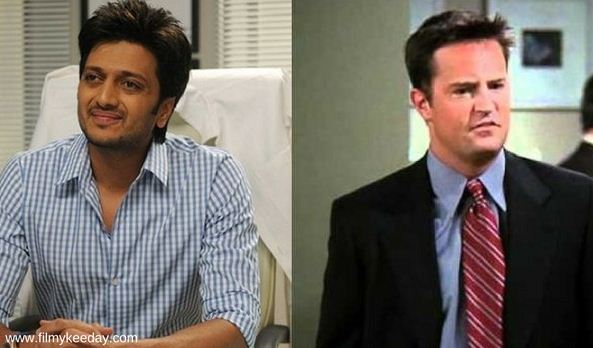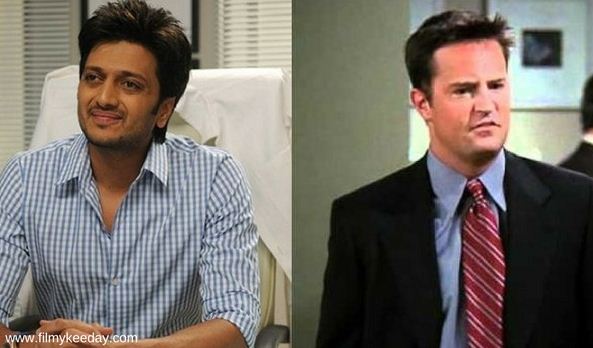 Chandler Bing stood out among the group as he redefined a loser's character and built confidence among the people like him in real life as he gets hooked with Monica Geller and marries her by the middle of the season.
Hiding his low self-esteem and troubled life with his sarcasm, Chandler is today consider as the God of Sarcasm in the web world. The best person who can be as witty and sarcastic as Chandler is none other than Riteish Deshmukh. Remember his performance in Masti?
Kangana Ranaut – Janice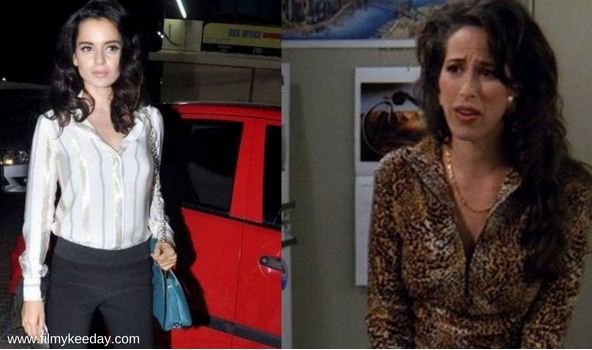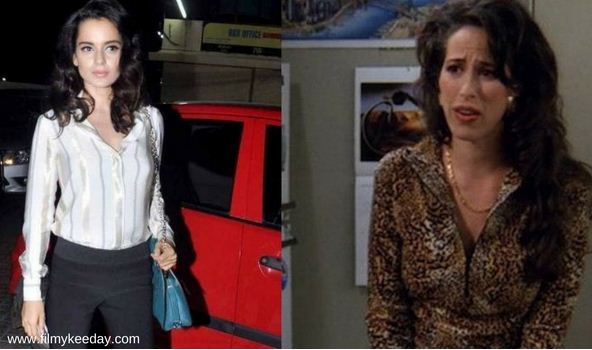 Janice was undoubtedly the most hated characters in F.R.I.E.N.D.S TV series and who else can justify her role other than Kangana Ranaut.
Kangana being a talented actress can pull of Janice's character as she has those curly hairs and had portrayed few mean roles in the past.
Rajpal Yadav – Gunther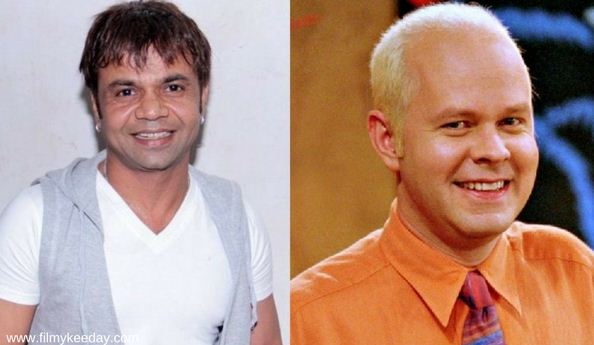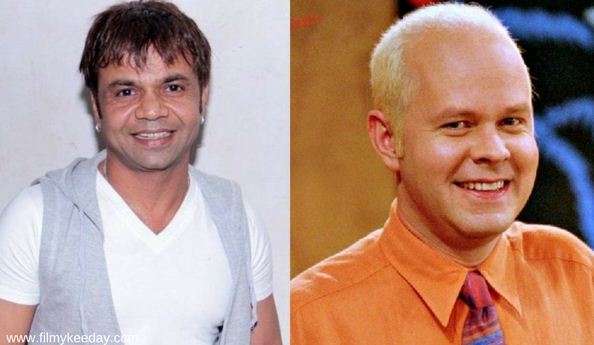 Gunther was an amazing character who hardly uttered a word in the series but got the limelight whenever he was on the screen.
The best person I believe who could justify his character in India is Rajpal Yadav. He can be expressive and funny as well as exploit the traits of Gunther quite easily.
Kabir Bedi – Richard Burke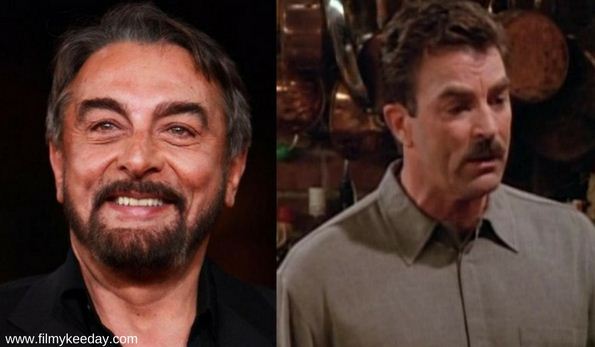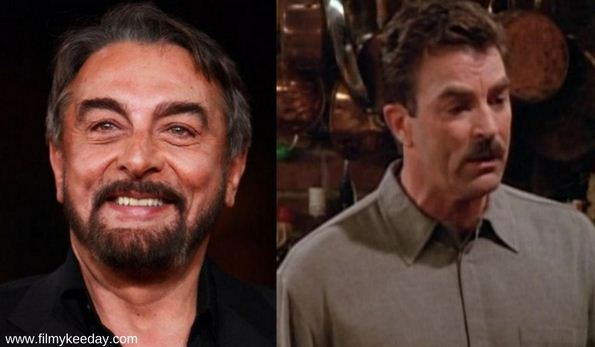 Richard Burke was the love interest of Monica from a season or two and both were in a relationship for a while. The only problem was the Richard was the friend of Monica's dad and the age difference was always a concern.
However, it was his charm and masculinity that made Monica fell for such an elderly man. Kabir Bedi is the best match to play the Indian version of Richard Burke in F.R.I.E.N.D.S. if ever made in India.
Satish Shah and Ratna Pathak Shah – Monica and Ross's Parents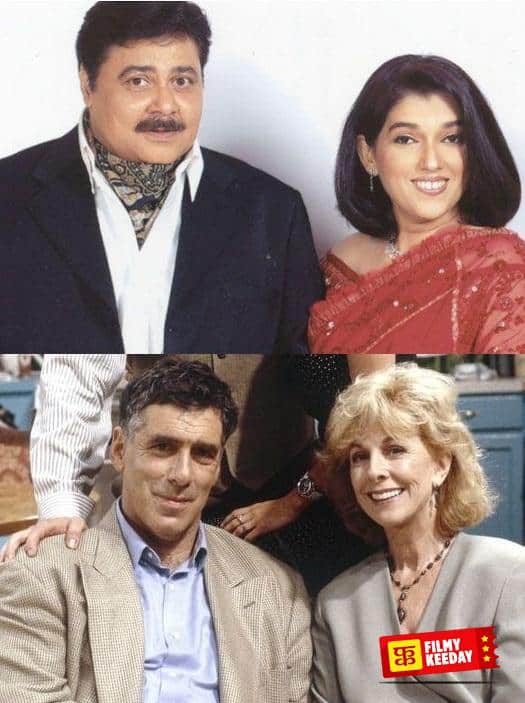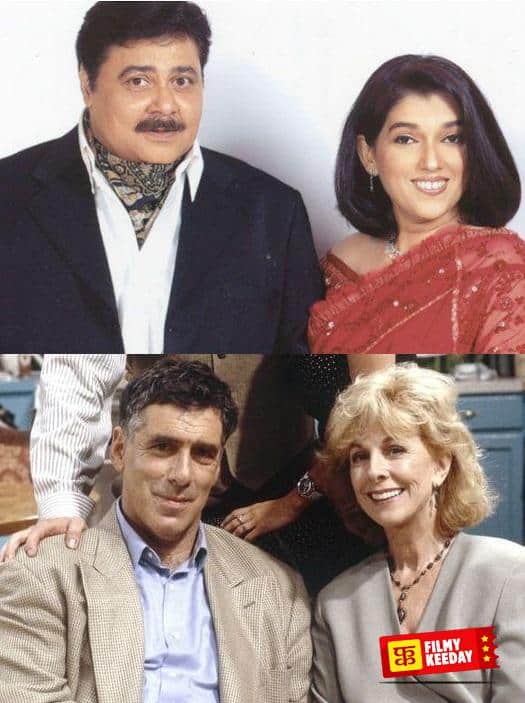 Remember Sarabhai vs Sarabhai? Then, you must know why I believe Satish Shah and Ratna Pathak Shah can be an excellent replacement for Monica and Ross's parents in the Indian version of F.R.I.E.N.D.S.
An elderly couple who are worried about their children and the same time have funny arguments with one another throughout the show.
Ram Kapoor and Lillete Dubey – Chandler's Parents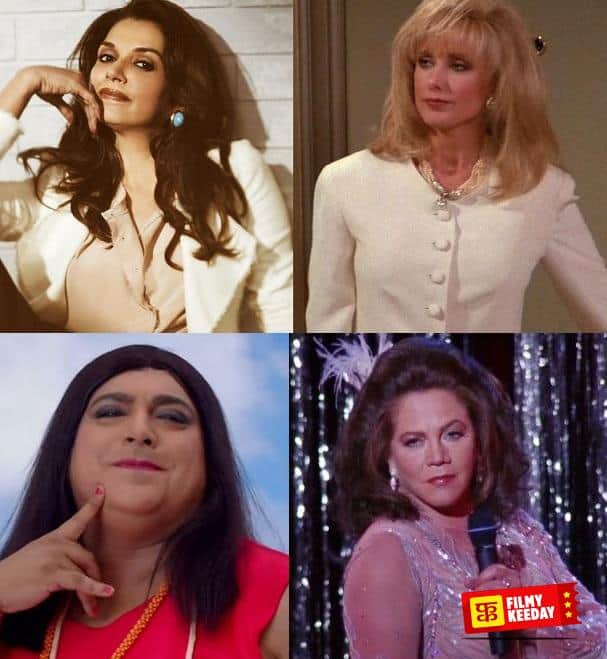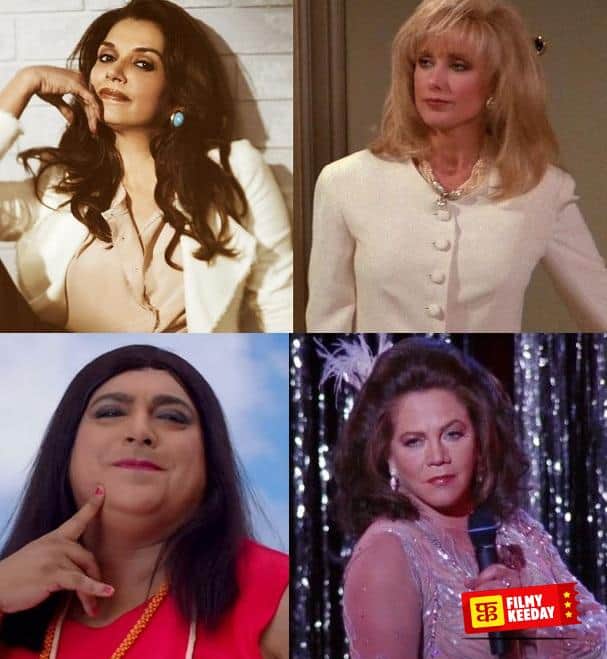 There was a reason for Chandler's self-esteem and lack of confidence at times; his parents, especially his dad. If you have watched the show, you know what I mean and if not then you should watch it.
Well, Ram Kapoor proved that he can pull off an elderly woman's role quite easily as we last saw him in Humshakals, whereas there's no other person that comes to my mind other that Lillete Dubey to play the role of a sophisticated, elite class lady as Chandler's mom.
Over to you!
Well, to be honest, there's no way that anybody can replace any of the F.R.I.E.N.D.S. characters anywhere in the future, not at all from Bollywood and not in Hollywood either.
The actors who played these characters were born for this show and none of them found huge success or similar fame as they earned from this top sitcom ever made in television universe.
However, being a huge fan and needing a huge shift in Indian television industry, I wish to see Indian versions of shows like F.R.I.E.N.D.S. to improve the standard of Indian Television and explore new horizons.
If you have better suggestions for Indian actors who can justify F.R.I.E.N.D.S. characters then do let us know in the comments below.