Bollywood cinema always underestimates this genre, maybe the films about kids have a less potential audience.
There aren't many Movies about kids in Bollywood, unlike Hollywood. But with changing times, directors are coming up with movies about children and stories related to their lives and struggles, which are not only entertaining but educational as well.
We are presenting some of the best Hindi movies on Children and their lives for Children's Day 2023.
Best Indian Hindi Movies for Kids
Anjali (1990)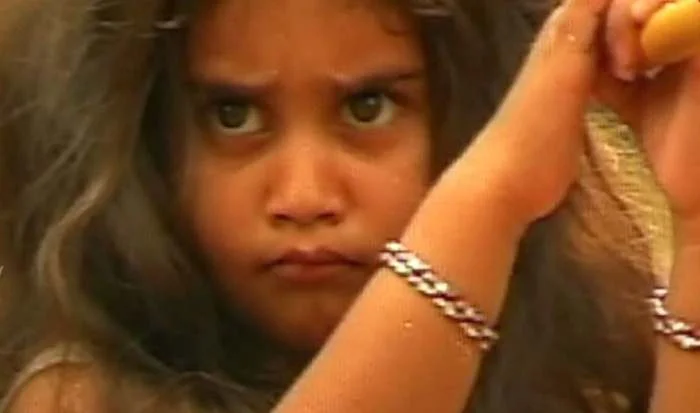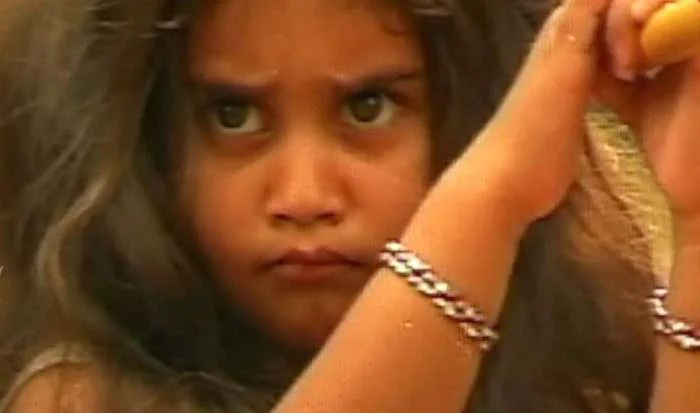 The movie is about a couple, whose third child is mentally ill, and doctors have alerted the father that the child would not live more than a couple of months. The father decides to save his wife, and children from the trauma and requests the doctor to tell him that she delivered a stillborn child.
2 years pass, but mentally disabled Anjali is still alive, one day her mother and siblings get to know what the father is hiding and they decide to bring Anjali home. Society kids become fond of Anjali, but society people decide to keep Anjali away from their children.
The movie ends with Anjali's death. The movie is about a dying mentally disabled child, and how her family has to face the emotional trauma.
Halo (1997)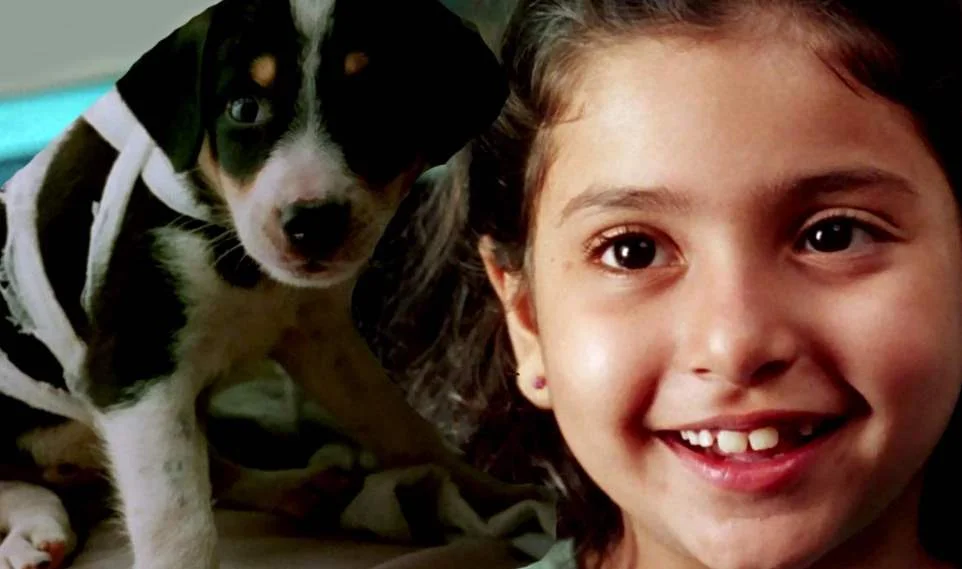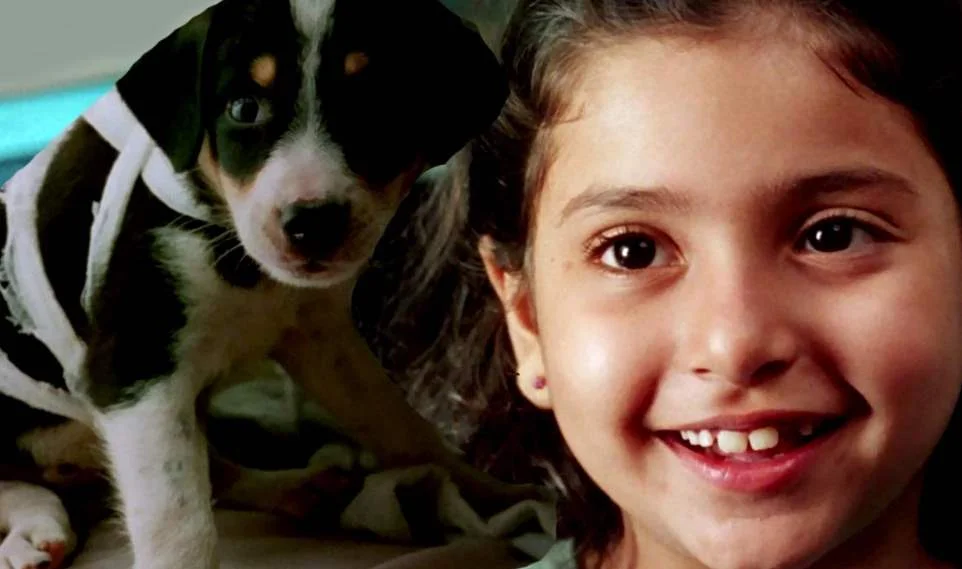 A young girl, Sasha loses her puppy on the streets of Mumbai, whose name is Halo. Sasha meets a variety of people on her journey, in the pursuit of searching Halo.
It stars Benaf Dadachandji and Rajkumar Santoshi, directed by Santosh Sivan.
Taare Zameen Par (2007)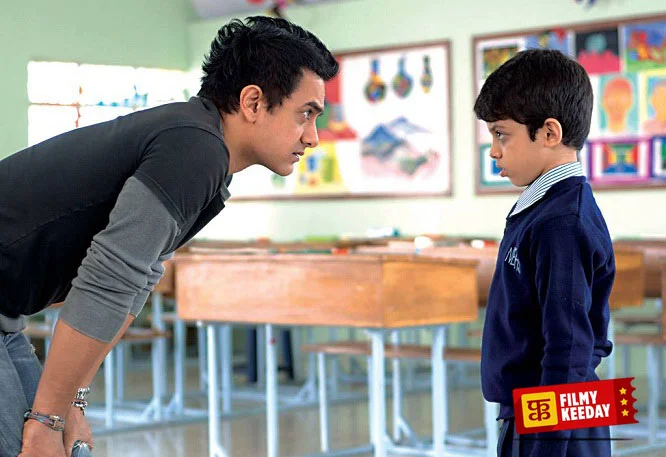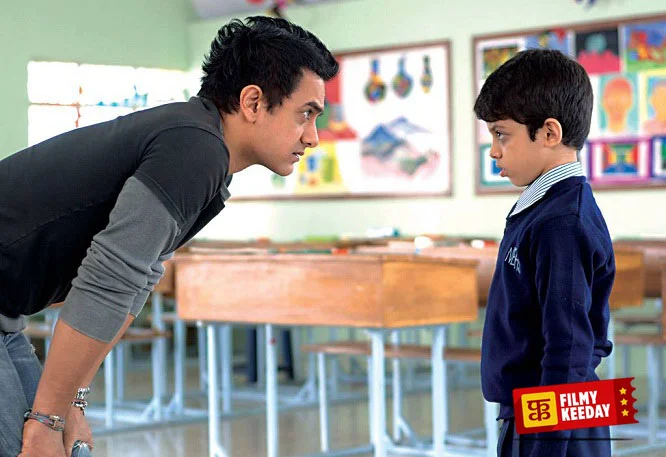 A movie that is for everyone, it reminds elders of their childhood and children there present time. At one point or another, the movie makes you feel like it is your story or you have gone through the same.
At the same time, it gives us all a lesson, How to treat children, how to recognize they are stubborn, or if they are ill and need special care and love.
Also Read: Bollywood Movies about Rare Diseases
The Blue Umbrella (2007)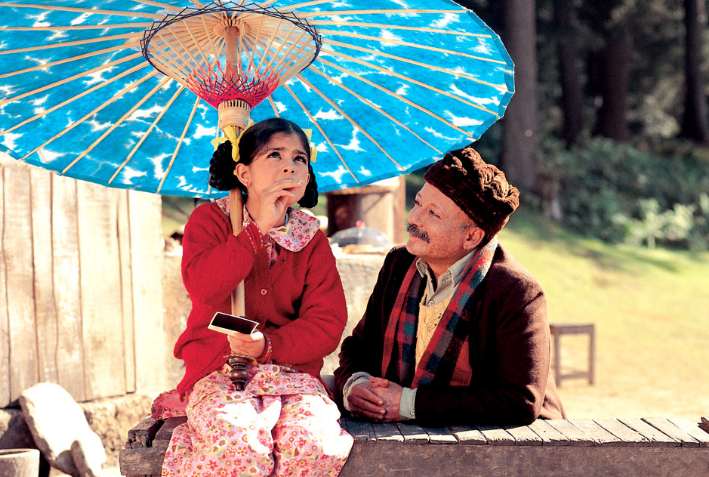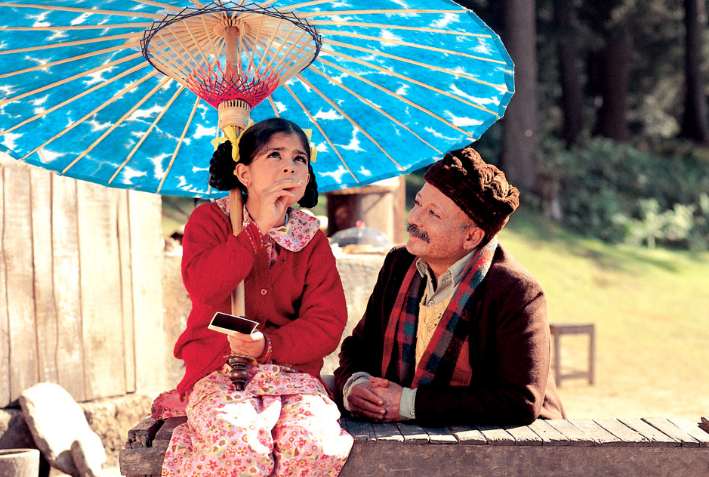 The movie is based on an Indian novel written by Ruskin Bond of the same name. A little girl Bindya trades her old leopard claw necklace with a pretty blue umbrella. But a jealous shopkeeper, who is the richest in the whole village, wants the blue umbrella.
The jealous shopkeeper steals the Blue umbrella and paints it red. Soon villagers get to know the reality and the shopkeeper is forced to give a necklace of Bear claws on a silver chain to the girl.
Also Read: Bollywood Movies on Brother Sister Relationship
Bumm Bumm Bole (2010)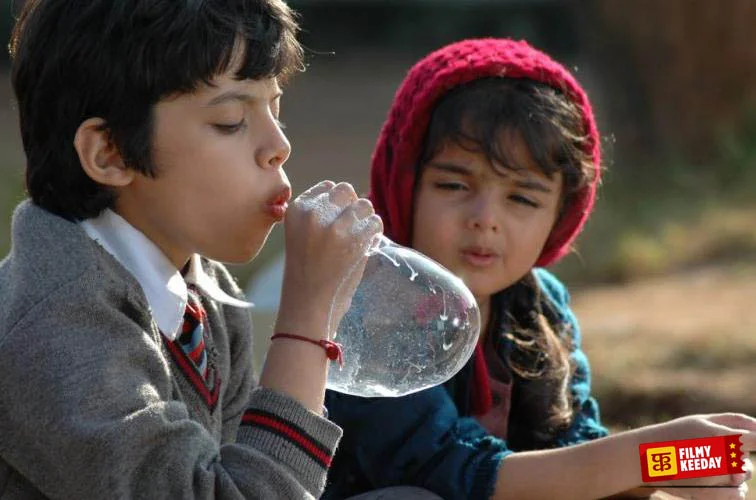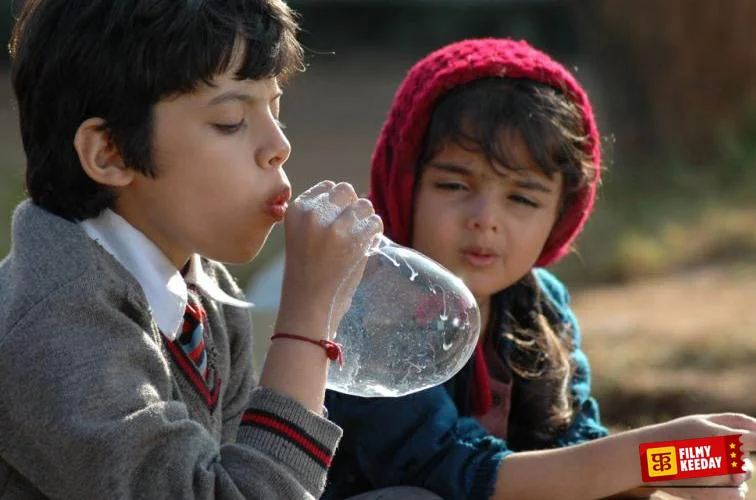 A 12-year-old boy, whose family is very poor and is going through really tough times. This poor child is forced to grow up earlier than his age.
He takes care of his family and his little sister as well. The film was adapted from Iranian Movie, 'Children of Heaven '.
The film is a beautiful story of two poor kids and their struggle with basic needs.
Also Read: Award Winning Indian Movies
Note: This Movie contains some abusive language and scenes that are not suitable for kids, but the movie is completely based on children.
I am Kalam (2011)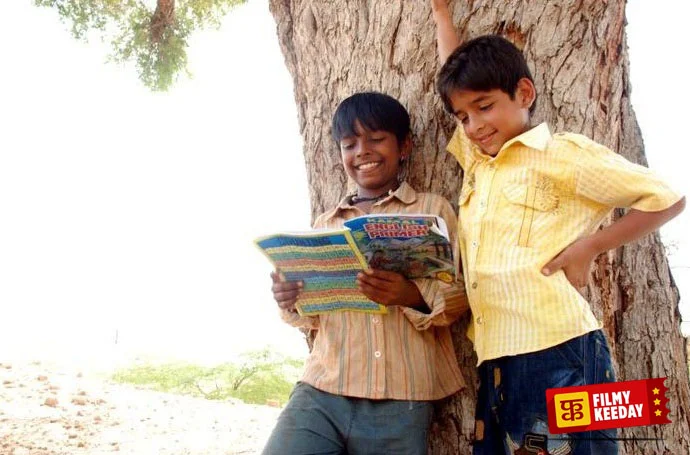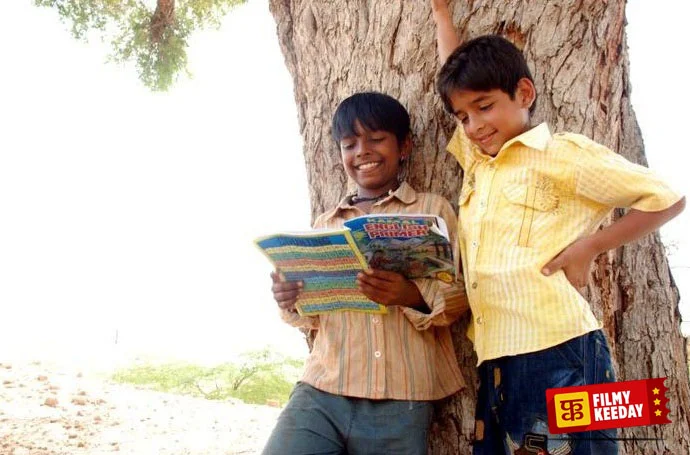 A poor boy, Chotu from Rajasthan gets inspired by A. P. J. Abdul Kalam and wants to learn and study. Chotu works at a food stall, makes tea, and serves food. Chotu becomes friends with a prince secretly, teaches him Hindi and learns a little bit of English, The Prince breaks his arm, and Chotu writes a speech for him. The speech won first prize.
Palace guards search Chotu's room and find the prince's clothes and books there; accused of theft, Chotu goes to Delhi. Prince feels guilty about the whole scene and tells the king that he presented books and clothes to Chotu and how Chotu's speech helped Prince win the first prize.
King searches for Chotu brings him back, and lets him study with the Prince in the same school.
Also Read: Best Bollywood Movies on CommonMan
Chillar Party (2011)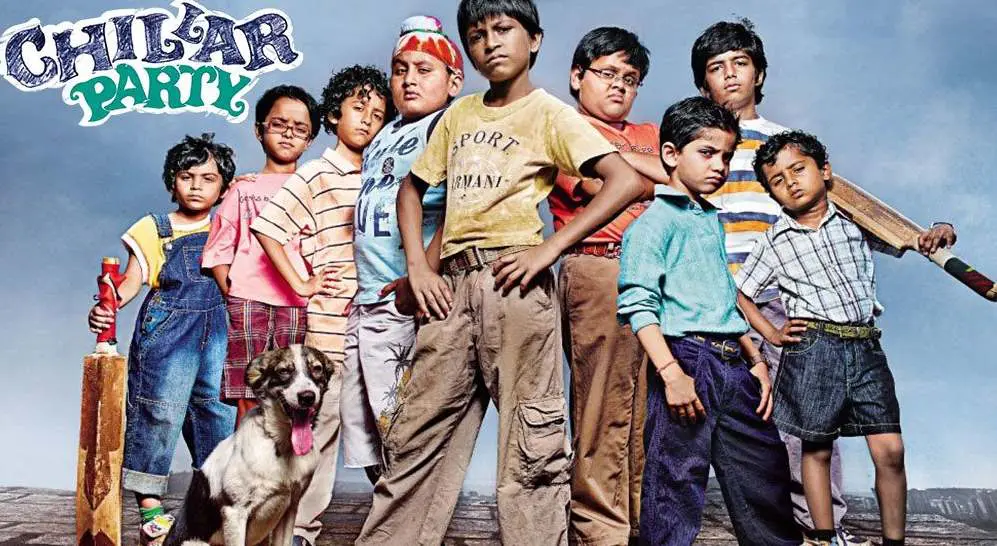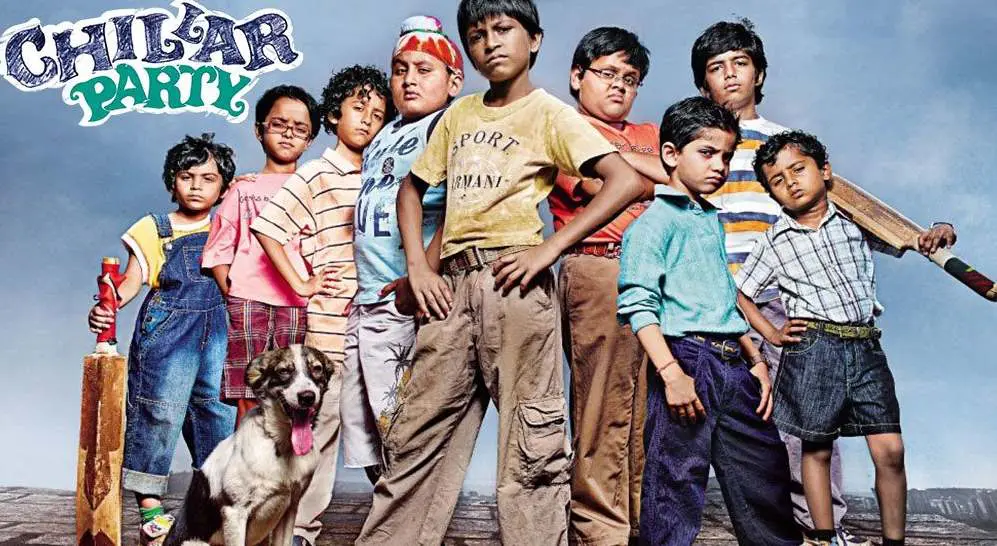 The movie is about a poor child Fatka, and his pet street dog 'Bhidu', who comes with a society to live and wash the cars of society people.
Soon society kids make friends with Fatka and his dog. As their alliance grows, society people start hating Fatka as they don't want their children to play with a street child. The personal secretary to a local minister is attacked by Bhidu, and the local minister gives orders to catch all stray dogs.
Society kids are scared to lose Bhidu, so they plan a Chaddi March to protest. Their march gets telecast on television and in the end, they save their Bhidu.
Stanley Ka Dabba (2011)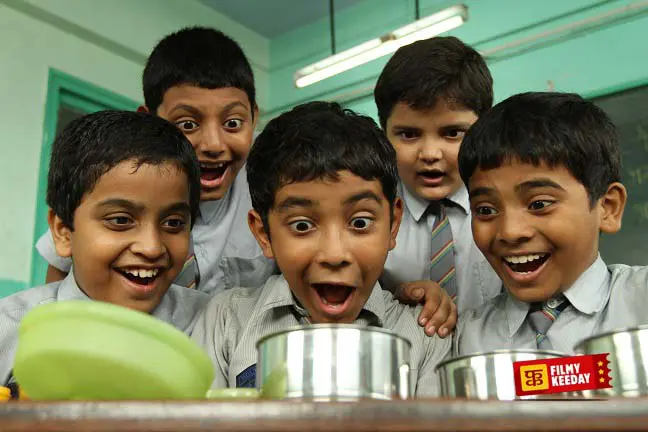 The movie is about schoolchildren and their lunchboxes. Stanley a fourth-grade student doesn't bring his lunch box and shares food with his classmates on the pretext that his mother is away. Hindi teacher forces him to bring his own lunch box and makes his life tougher at the school.
Your Turn!
Now, you share your favorite Films about Kids and their stories. You can share the films in the comment section if your favorite is not on this list.