Donning a bikini in Bollywood films is a big deal even today. While our Indian culture and family audience prefers Indian actresses to be clad in jewelry and saree, there have been many instances where some of the Bollywood divas have broken the stereotype and rocked in a bikini.
Although most of the audience love the sexy look of our Bollywood actresses in a bikini, many of us condemned the act and often pass lousy comments about the same. Well, there are no such comments made against the actors who get rid of their shirts at every opportunity.
Well, I enjoy watching our Bollywood beauties in bikini and there's no cheapness or disgust in their appearance as the bikini is just a piece of cloth like every other cloth we wear. Hence, today I decided to give a tribute to these bikini-clad divas of Bollywood and cherish their beauty in the bold and sexy avatars.
Also Read: Highest Paid Bollywood Actresses and their Fees
Top Bollywood Actresses in Bikini
I am no paparazzi or any onlooker to peep into these actresses personal lives to see what they are wearing at different occasions. The list I am going to share consists of those Bollywood divas in bikini look in the Hindi film industry.
Also, remember I am not talking about just any Bollywood item song specialist actresses who are expected to look glamorous and bold.
I am talking about the mainstream actresses who are often the main female lead of the film. So don't expect the sizzling Sunny Leone, the exotic Poonam Pandey, or the exquisite Malaika Arora.
So, without wasting much time, let's check out the list.
Priyanka Chopra (Dostana)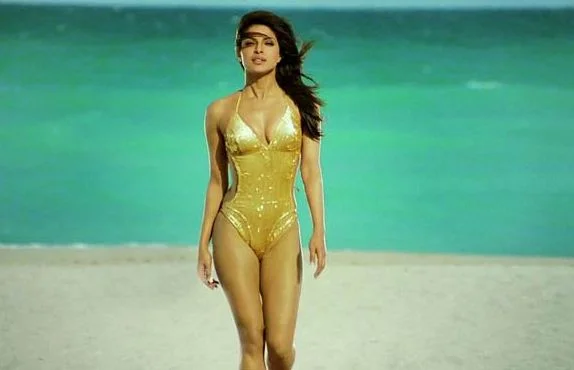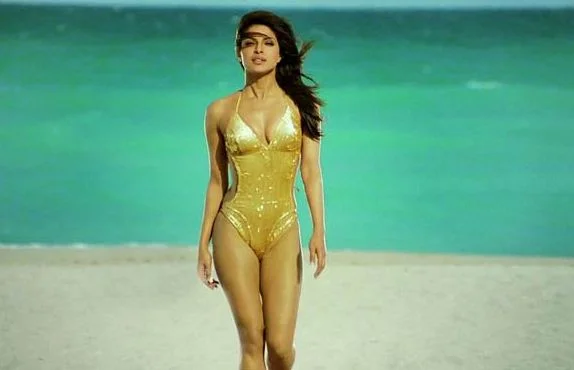 Well, Dostana wasn't all about the Bromance between Abhishek Bachchan and John Abraham. It was about our own desi girl Priyanka Chopra and different avatars from being a beautiful desi girl to a bold bikini-clad diva.
While the film is famous for the butt revealing act of John Abraham, nobody can forget our Miss World Priyanka Chopra coming out of the sea dressed up in a one piece golden bikini.
Katrina Kaif (Bang Bang)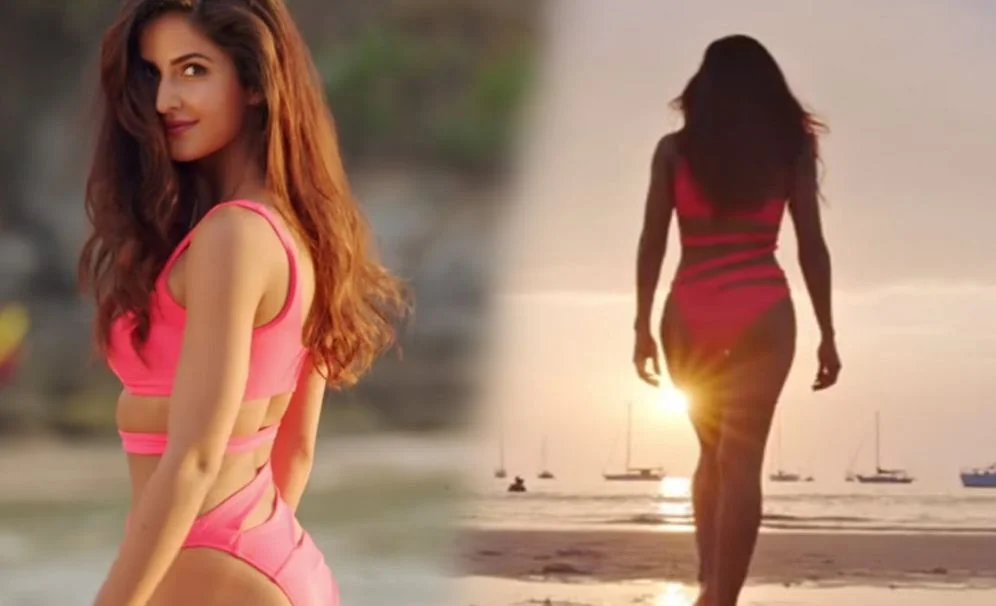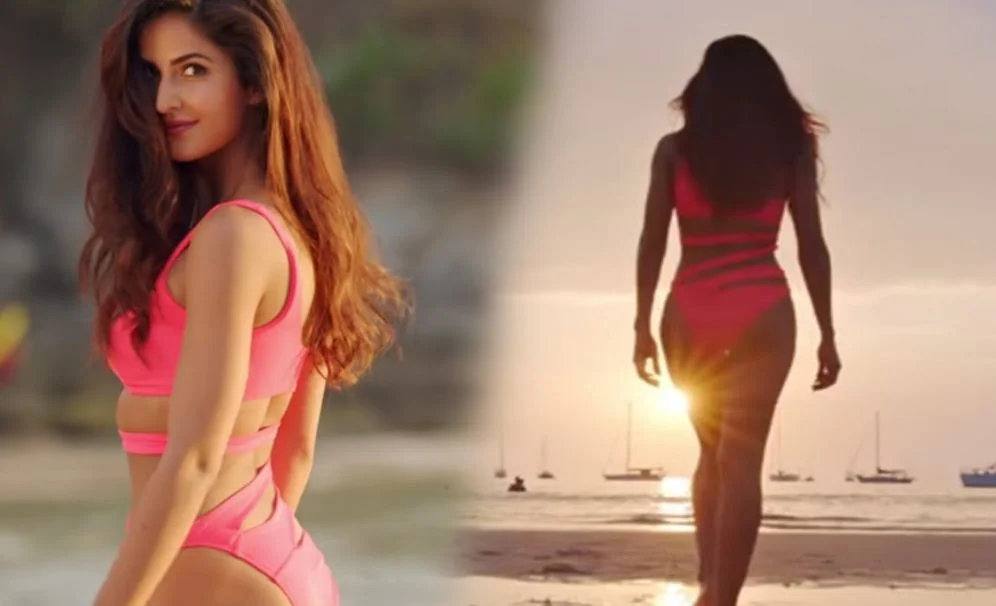 Katrina Kaif is always considered as the bubbly glamor doll of Bollywood. Owing to beauty but the lack of acting skills, she is often criticized by the filmy pundits, despite the fact that she is one of the most loved actresses in Bollywood in the current league of divas in India.
Katrina Kaif showed her sexy figure and glamorous right when she stepped into the Bollywood industry with the film Boom but it took her almost a decade to clad a bikini yet again and this time in the film Bang Bang opposite Hrithik Roshan.
Bipasha Basu (Dhoom 2)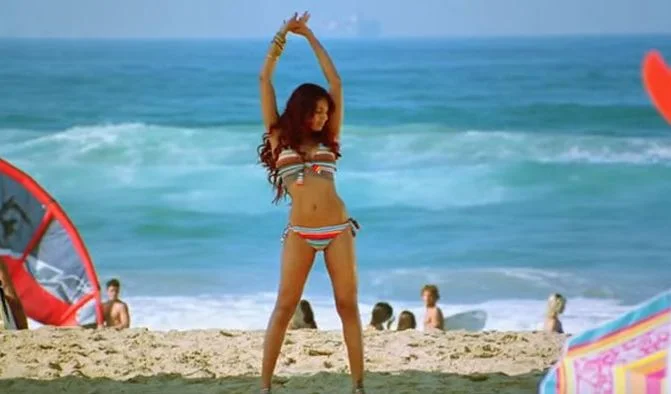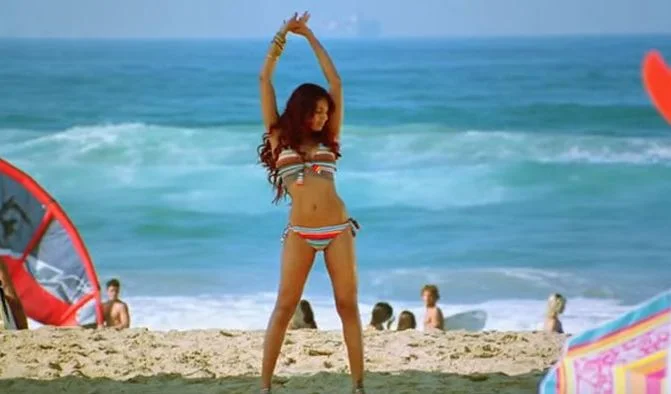 Bipasha Basu is undoubtedly one of the sexiest Divas in Bollywood. While she hasn't got the accolades to be known as the mainstream actress in the industry, she has yet found her foothold in Bollywood as one of the boldest and glamorous actresses.
Justifying her persona in the industry, she has also donned the bikini look several times in movies with both grace and style. Whether it is the joyful Monali in Dhoom 2 or the cunning thief Riya in Players, she carried the bikini avatar like nobody in Bollywood ever did.
Also Read: Bollywood Actresses with Plastic Surgery
Kareena Kapoor (Tashan)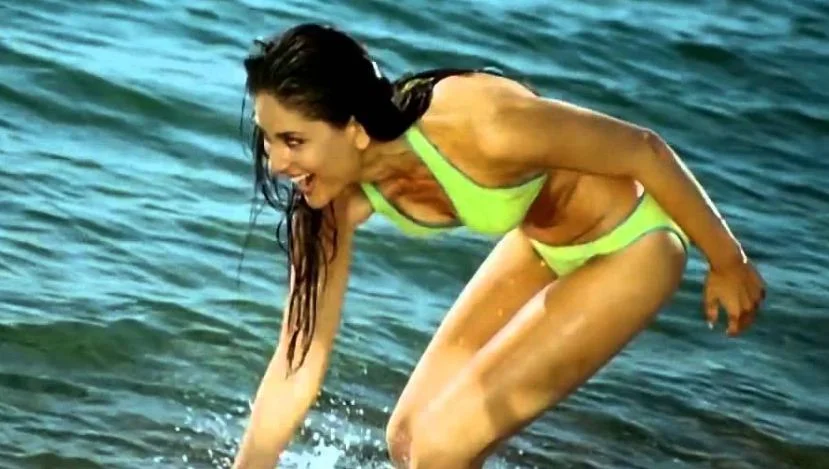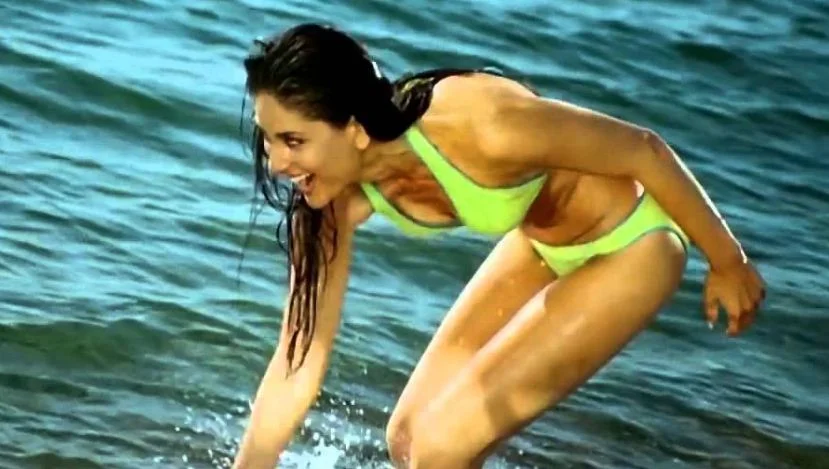 Kareena Kapoor has always been the Queen of Attitude in Bollywood. Playing characters such as Poo in Kabhi Khushi Kabhie Ghum, the bubbly Geet in Jab We Met, or the over-enthusiastic Sanjana in Main Prem Ki Diwani Hoon.
Almost in all her avatars, she has been lively and energetic; however, it was her brave and bold avatar Tina in Tashan: The Hunt Begins… that changed it all. Overnight she was the most sought after and followed Bollywood diva sporting a Zero figure look that every other girl in India wanted to own.
Alia Bhatt (Shaandaar)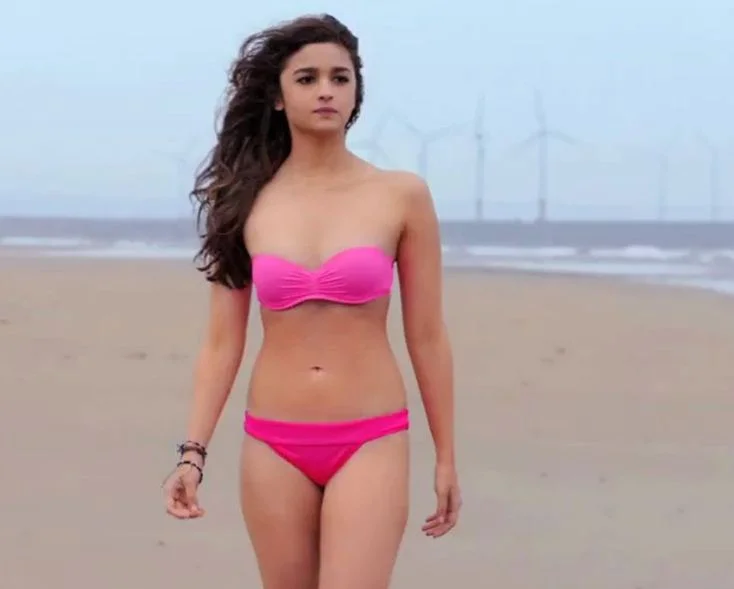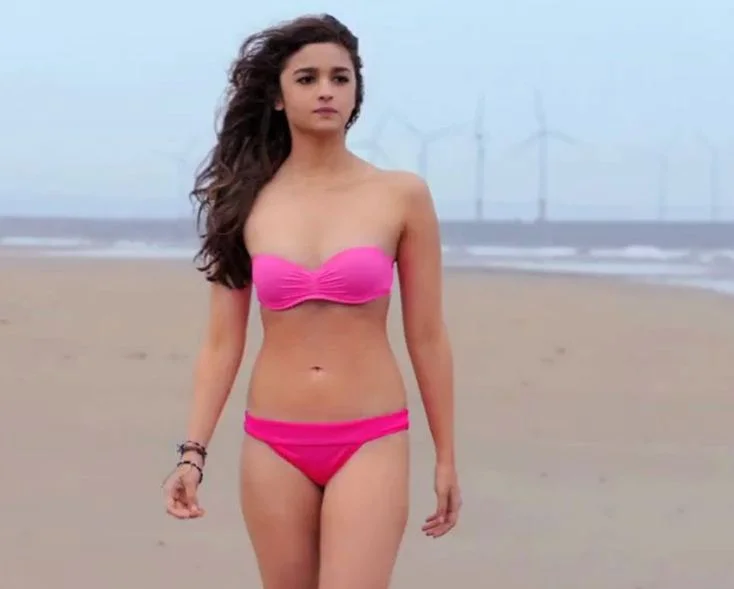 Another cutie pie of Bollywood, Alia Bhatt has also donned the bikini look with grace and style in the 2015 film Shaandaar.
Alia Bhatt, known for her carefree, bubbly character, almost shocked the entire nation with her bold avatar when she sports the bikini look in this romantic comedy film.
Well, I still think it will take some time for her to break the stereotype of being a bubbly girl to an exotic diva but she will definitely be there soon.
Kangana Ranaut (Rascals)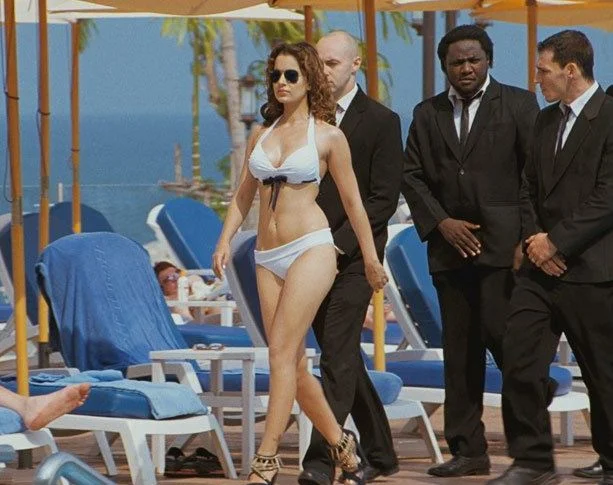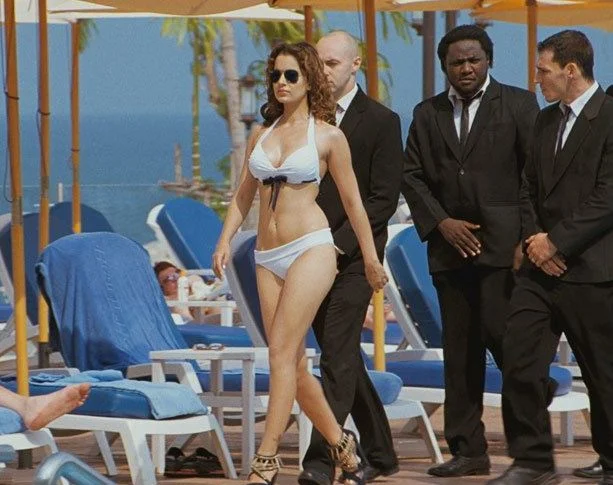 Kangana Ranaut wasn't always considered a mainstream actress in Bollywood and was often cast the second fiddle by big banner film productions.
However, her performance in Tanu Weds Manu and Queen took her to a stardom that she always deserved. While she has now proved herself as a talented star, she was always a Bollywood diva right from the beginning.
With some exceptional performances in Bollywood, she has also proved her caliber as one of the boldest and next generation star of Bollywood that includes donning a bikini avatar in Rascals.
Anushka Sharma (Ladies Vs. Ricky Behl)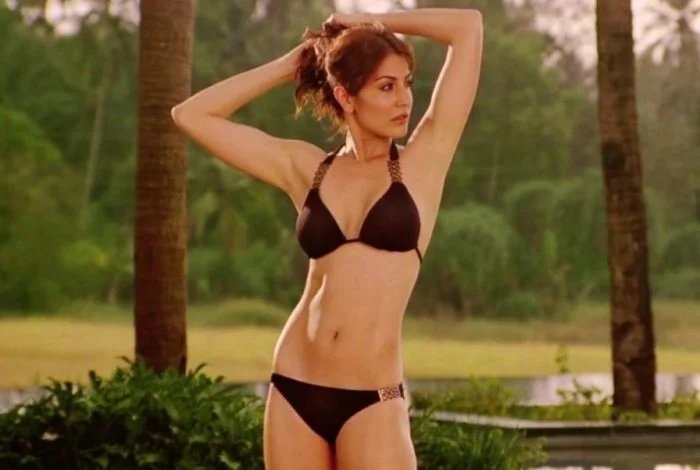 Anushka Sharma impressed us a lot with her soft yet bold character as Tani in her debut film Rab Ne Bana Di Jodi and later as Shruti in Band Baaja Baaraat.
But, it was her bold avatar in a 2-piece bikini in the film Ladies Vs. Ricky Behl that took all of us by surprise and then most of us also were awestruck when this girl jumps into Pangong lake in a bikini swimsuit.
Aishwarya Rai (Dhoom 2)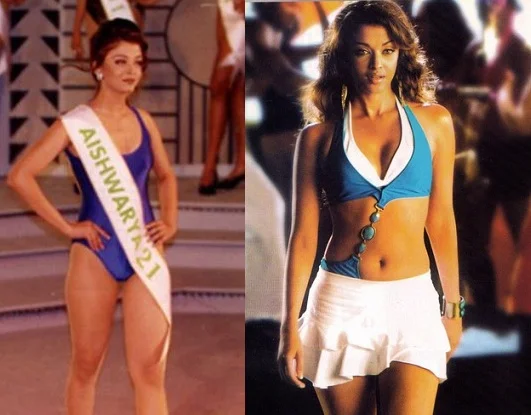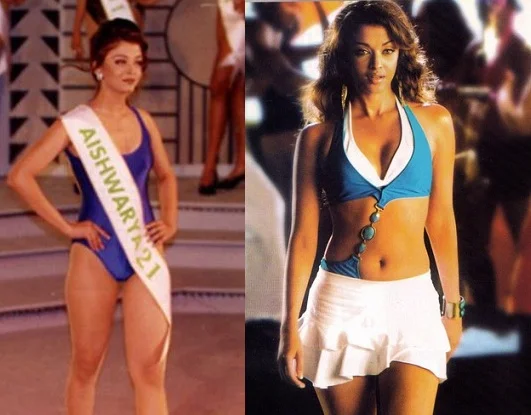 Considered as the most beautiful woman on Earth, Aishwarya Rai has often impressed us in her graceful looks in several movies.
While she had a good fan following across the globe, many of us considered as a plastic beauty meaning beautiful actress with no expression.
However, she stunned the world with Dhoom 2, where she not only displays her acting talent but also brings out her glamorous avatar donning a bikini look with many different bold numbers in the film.
Also Read: Best Women Centric Bollywood Movies
Jacqueline Fernandez (Housefull 3 and Dishoom)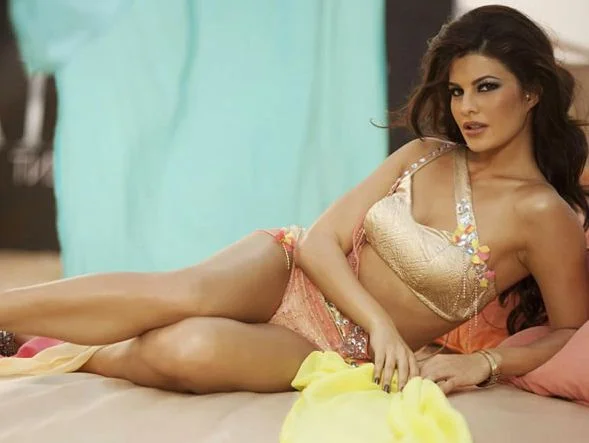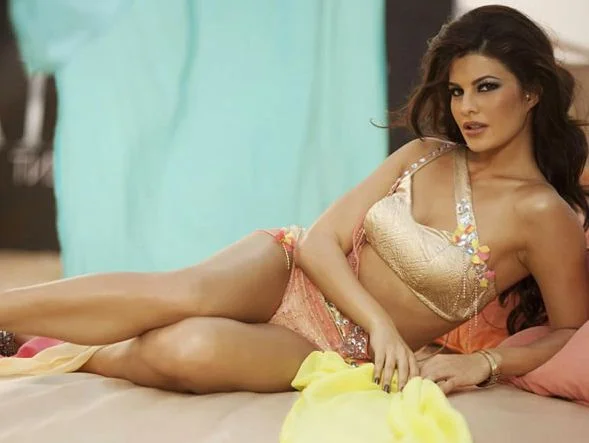 Jacqueline Fernandez took her time to set foot in Bollywood. While she started off as a bold actress in Murder 2, she grabbed some big banner films to get out of the stereotype of being just the glamor quotient in films.
While she has been working with big stars showing her acting prowess, she hasn't shied away from bringing her glamor avatar out with films like Housefull 3 and Dishoom with many bikini scenes.
Ileana D'Cruz (Main Tera Hero and Happy Ending)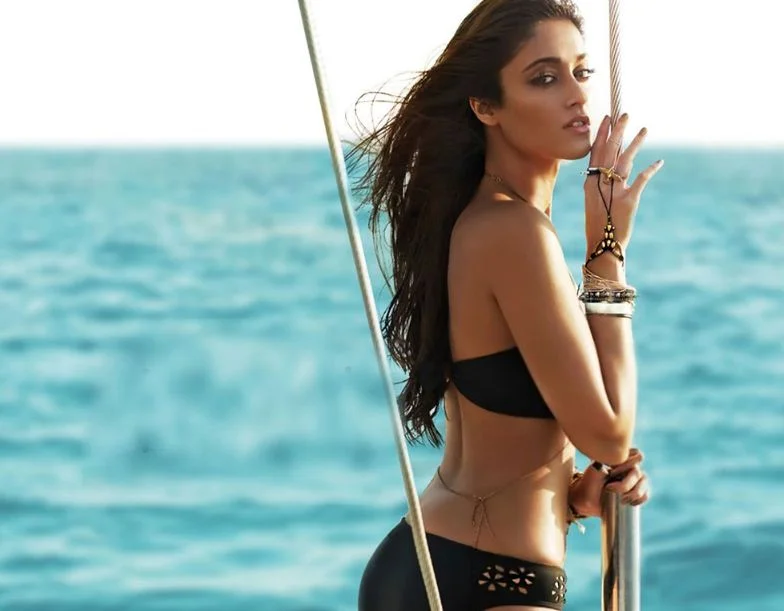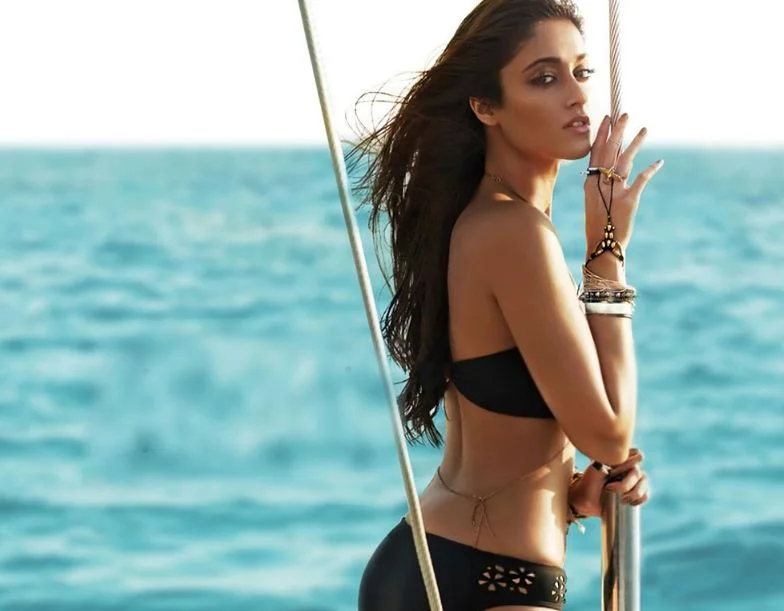 Ileana D'Cruz has already achieved her share of fame as one of the most sought-after actresses in South Film industry.
With the excellent Hindi speaking skills, exotic looks, and good experience in acting, the only thing that was standing between her and the Bollywood career was a simple call. Ultimately she made her debut with Barfi! and then there was no turning back.
Yet, she wasn't considered a diva because of her next door girl look in the movies. However, all of it changed with her glamorous avatar and bikini look in Main Tera Hero and Happy Ending.
Nargis Fakhri (Main Tera Hero)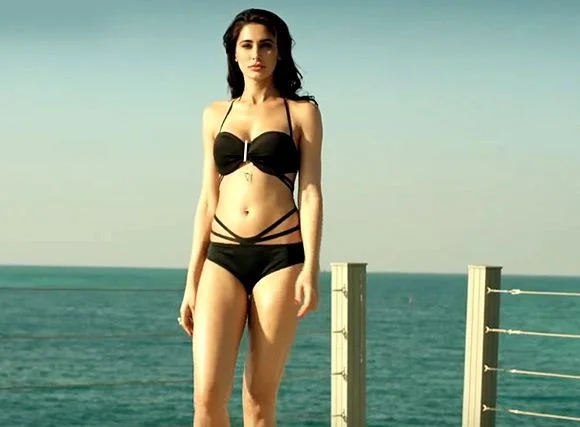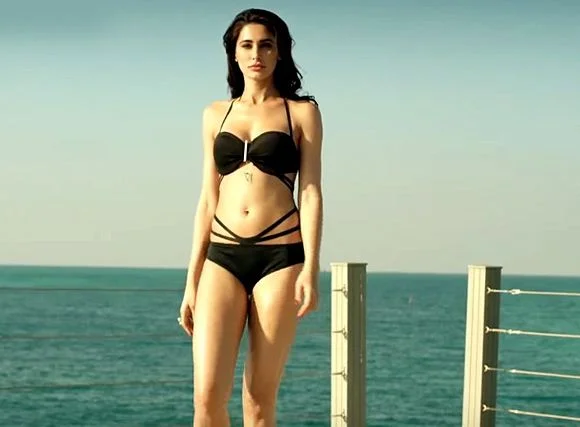 While she hasn't got the deserving fame and success in Bollywood because of her lack of Hindi speaking skills, Nargis Fakhri has managed to grab some attention and a decent fan following, including me, during her years in Bollywood.
While she rocked us with her performance in Rockstar and Madras Cafe, she also brought out her glamorous look with films like Main Tera Hero, Azhar, and Housefull 3 as well as through some hit item numbers in big budget films. She also sports a bikini look in one of her most entertaining films Main Tera Hero.
Also Read: Top 10 Bollywood Biopics of all the Time
Deepika Padukone (Cocktail and Race 2)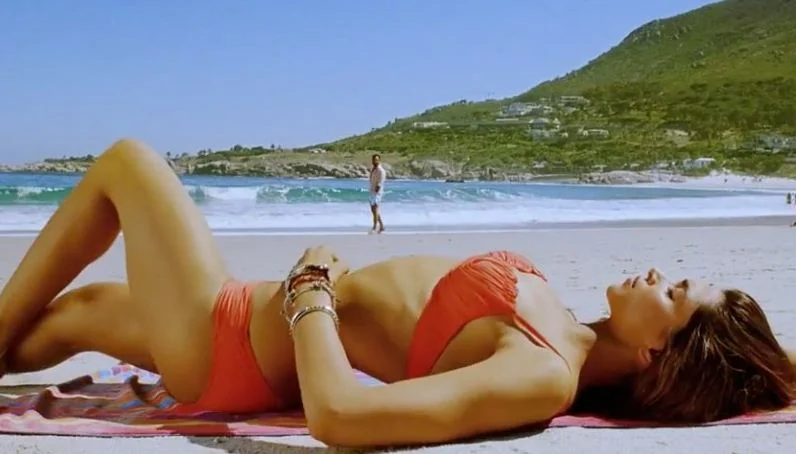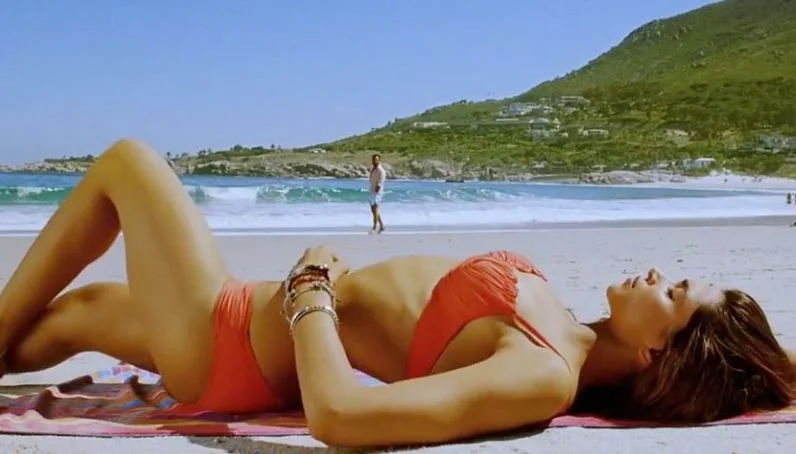 Deepika Padukone has always charmed her fans every time in her simplest form and cutest avatars.
While she impressed us with next door girl look in films like Piku and Chennai Express, she also got her audience awestruck with some boldest personas in Cocktail and Race 2.
Parveen Babi (Yeh Nazdeekiyan)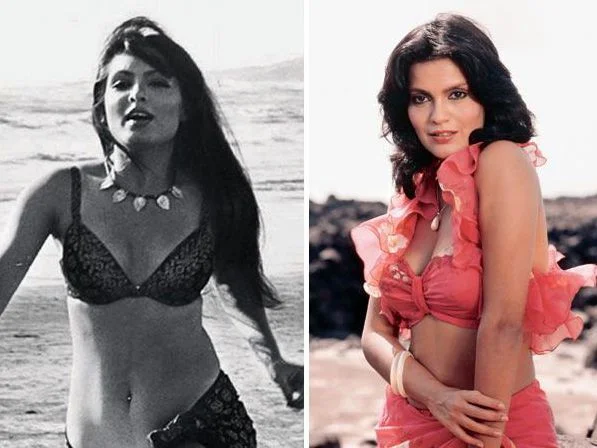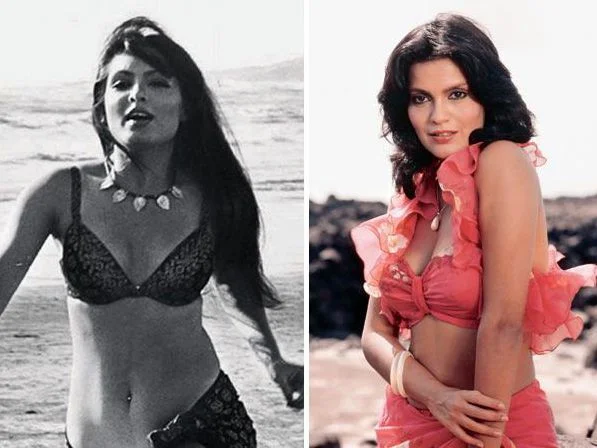 If Zeenat Aman was the baton holder, it was Parveen Babi, who showed the courage to break the stereotype for Bollywood actresses.
She changed the outlook of the mainstream Bollywood actress from a saree clad, soft-spoken girl to a bold avatar, in which she may also have a couple of casual drinks or light a cigarette and still be a positive character in the film. However, her boldest act came out to be in the 1982 film Yeh Nazdeekiyan when she runs out of the sea wearing a bikini.
That I believe was the new era in Bollywood when glamor took over and actresses weren't just the opposite lead anymore but became an important factor in the industry.
Dimple Kapadia (Saagar and Jaanbaaz)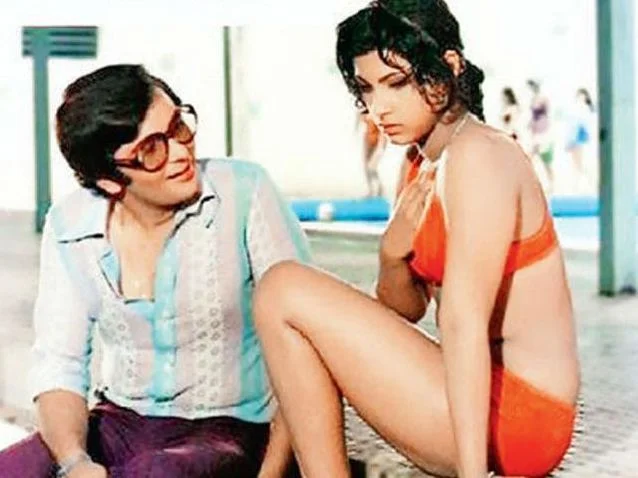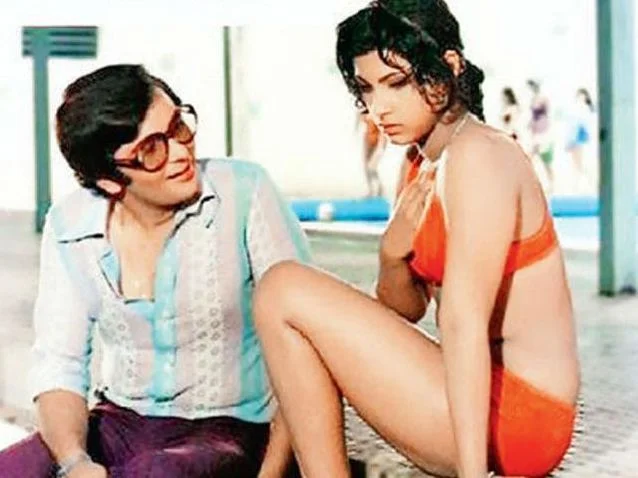 While Parveen Babi and Zeenat Aman took their time to bring out their glamorous avatars, there's Dimple Kapadia, who didn't take much time and donned a bikini in her debut film, Bobby. However, Dimple Kapadia's best was yet to come as she took a long break in Bollywood post marriage.
Her return was as glamorous as her debut film and she redefined glamor in Bollywood with bold yet graceful looks in the film Saagar and Jaanbaaz. She has donned a bikini in both these films and sizzled in her comeback in the industry even after a decade.
Zeenat Aman (Qurbani)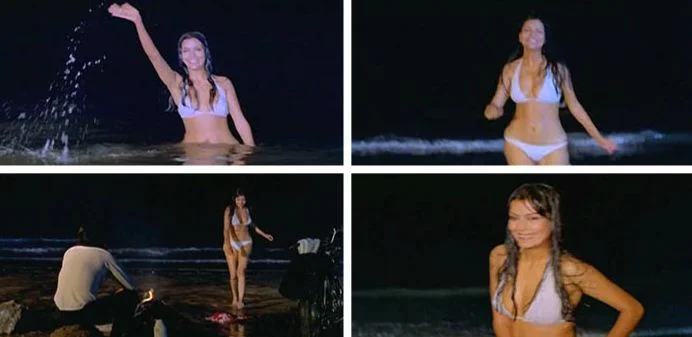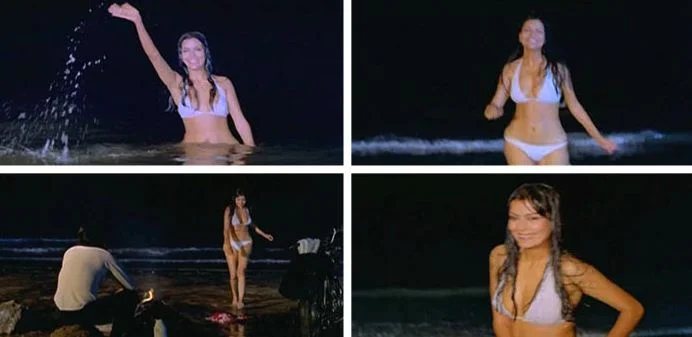 Not just the modern day Bollywood divas, yesteryear actresses have also impressed the audience with their bold acts when it was considered a taboo for Bollywood Heroines to even carry a glamorous look, let alone the bikini look.
Zeenat Aman, who was always one of the glamorous actresses in Bollywood in the 80s, shut everybody's mouth when she is seen running along the beach in a bikini in the film Qurbani. Never did I saw such a graceful and magnificent view of beauty and nature walking close by.