Bollywood spy film genre is not exploited to its full potential. We all love spy movies that create thrilling suspense.
We have a great history of Spy thriller Movies, spy flicks are not new in the Indian film industry there are some good spy films which were released back in the 1950s and 1960s. Spy films still is a less explored genre in India.
Proper spy films need a huge budget, you need gadgets for different foreign locations for the shoot which is not possible for all directors.
Bollywood has given some marvelous Jasoosi movies and we have handpicked 18 best Bollywood Spy movies that every spy movie lover would love to watch and enjoy.
I might have missed your favorite spy movie on this list, but do not feel bad about it. Just use the comment box below to add your favorite spy movie and we will try to add your favorite spy movie in the list to make the list perfectly.
Best Bollywood Spy Thriller Movies of All Time
Also Read: Best Bollywood movies Based on Real Life
Best Old Hindi Spy Films of All Time
CID (1956)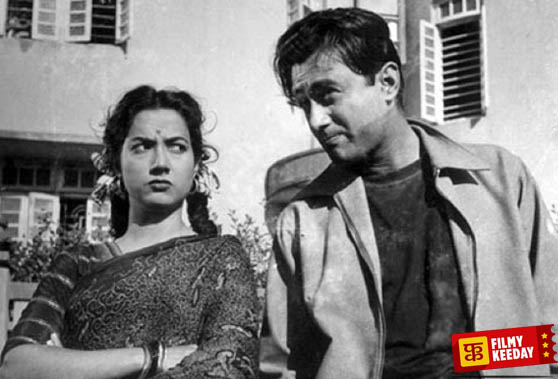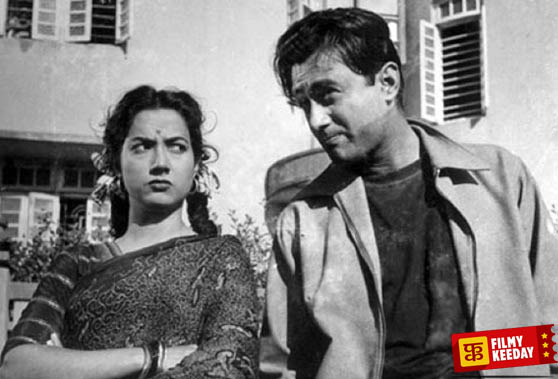 CID is an action thriller film directed by Raj Khosla. The movie starred Dev Anand as a Police Inspector investigating a case of the murder of a newspaper editor who was about to expose the Under World.
Farz (1967)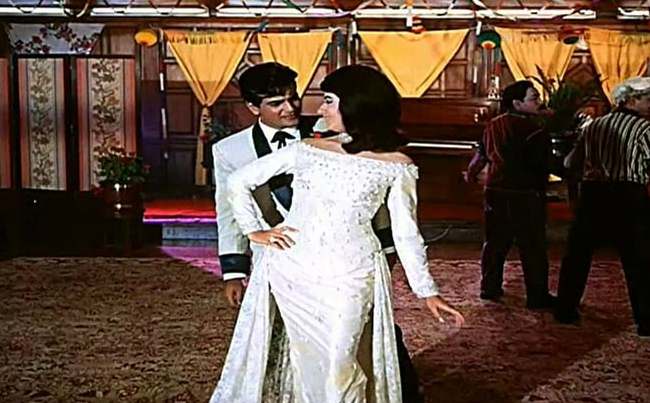 Farz is a Spy Thriller film directed by Ravikant Nagaich starring Jeetendra as an Indian Secret Agent. Jeetendra has to investigate the murder case of his fellow secret agent.
Aankhen (1968)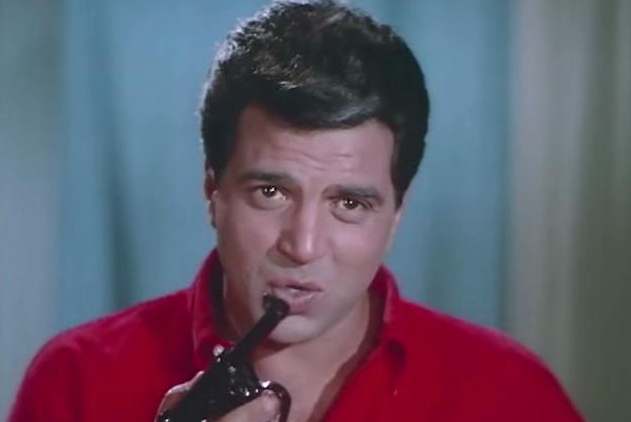 Aankhen is a 1968 Bollywood spy thriller film directed by Ramanand Sagar. Aankhen was a surprise big hit of its time and is still a popular yester years film. Aankhen was full of gadgets like a James Bond Film. Dharmendra was in the lead role in this film.
Jewel Thief (1967)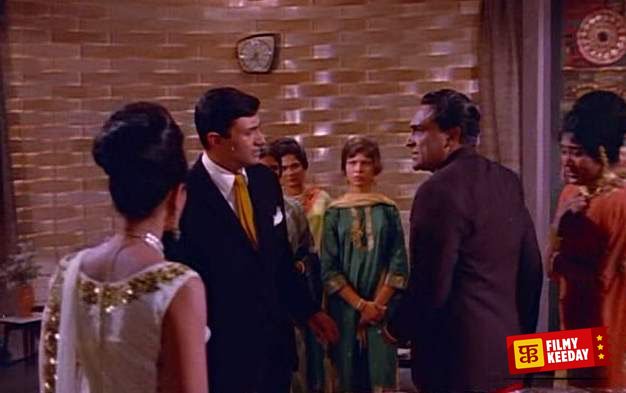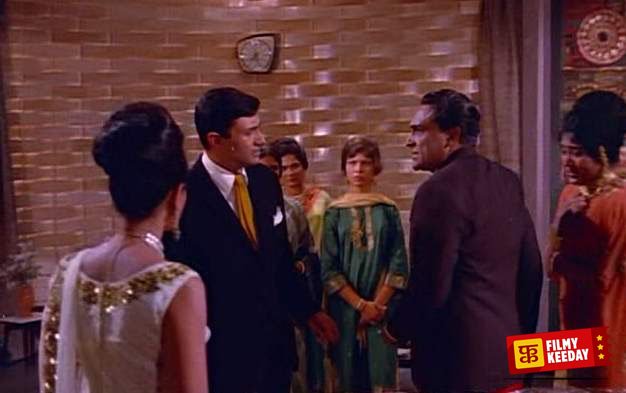 Jewel Thief is a spy thriller film directed by Vijay Anand starring Dev Anand. The film revolves around a Jewel Theft and thieves tries to put all the blame on the son of Police Commissioner.
Johny Mera Naam (1970)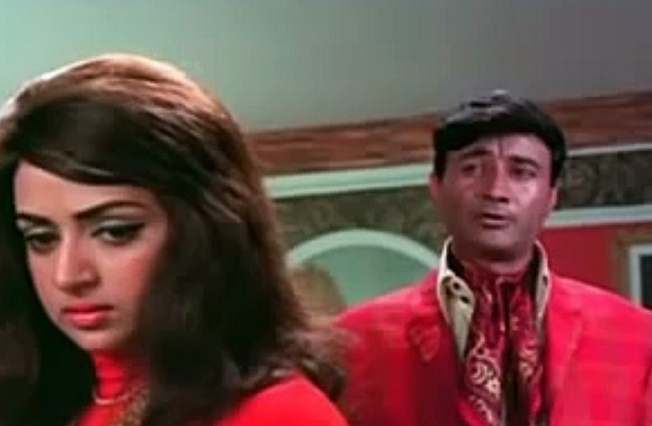 Johny Mera Naam is a blockbuster, crime comedy-drama film directed by Vijay Anand starring Dev Anand. The film revolves around the life of Sohan Kumar, whose father was killed by goons. After Sohan grows up, he is on the mission to find the killers of his father and take Revenge.
The Great Gambler (1979)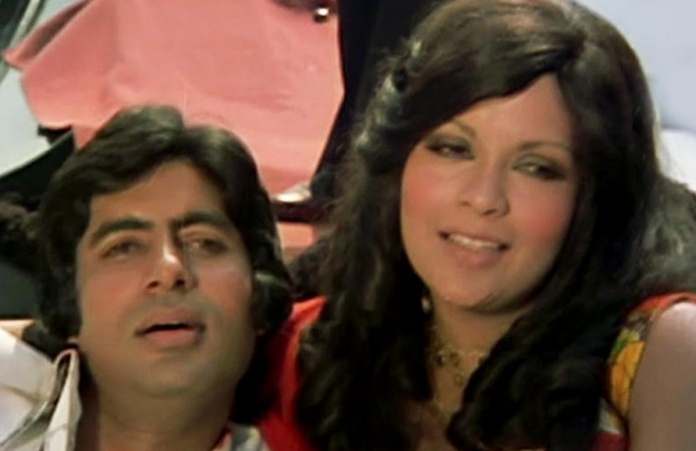 The Great Gambler is a 1979 action thriller film directed by Shakti Samanta starring Amitabh Bachchan as a Gambler. The story of the film revolves around gamblers, gangsters, spies, and secret agents.
Best Bollywood Spy Movies of Recent Times
16 December (2002)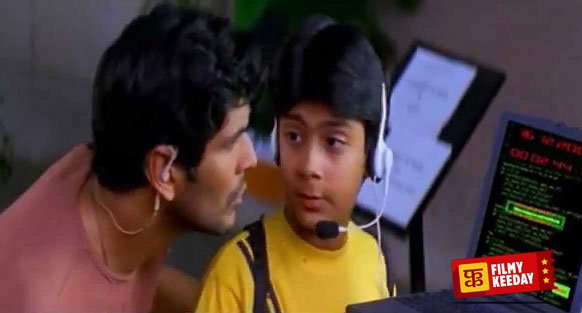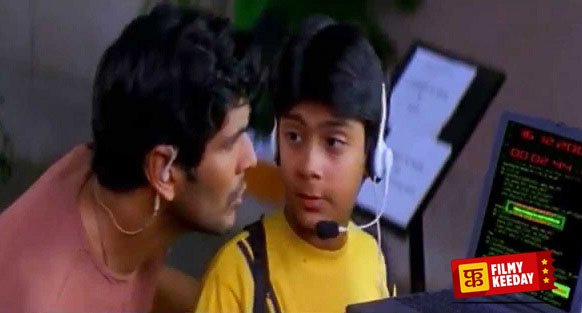 16 December is a Bollywood Spy Thriller movie directed by Mani Shankar. The story of the film revolves around the plot that some Pakistanis are trying to destroy the city of New Delhi with nuclear Weapon on 16 December 2001. The film is all about how the Group of Secret Agents finds the clue from the black money Transactions about the attack, The film was selected to be screened at the 2002 Cannes Film Festival.
Agent Vinod (2012)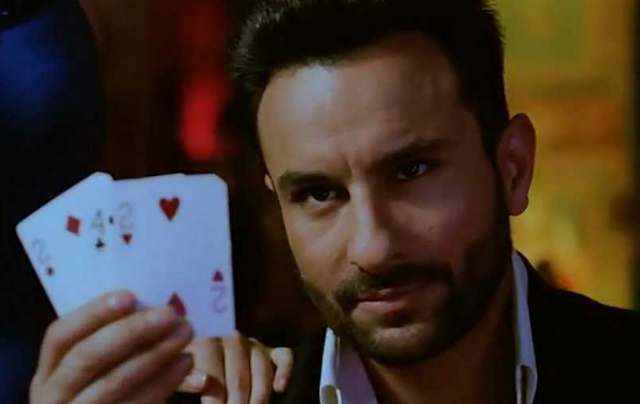 Agent Vinod is an action spy movie released in 2012 and there is another movie with the same title Agent Vinod(OLD). The plot of the movie revolves around a Secret Agent and his mission to solve a high profile kidnapping case.
Baadshah (1999)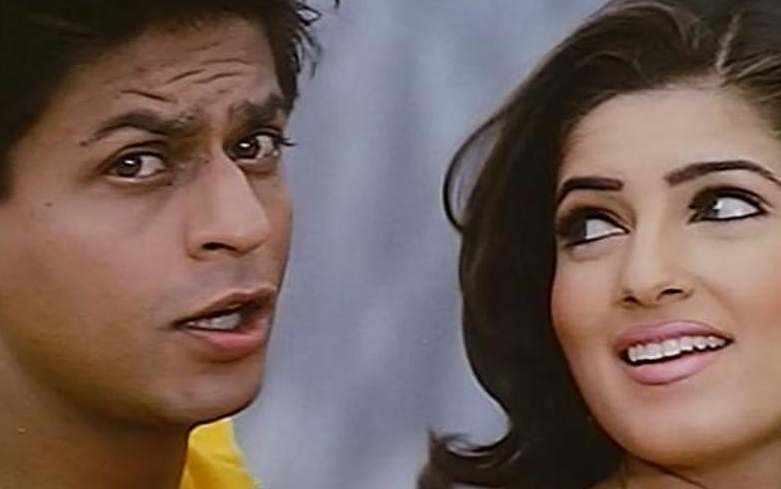 Baadshah is a 1999 film starring Shahrukh Khan as a Detective, directed by Abbas Mustan. Baadshah is an action comedy. The film was inspired by films, Nick of Time, Rush Hour and If Looks Could Kill. Baadshah was a romantic comedy Detective film which gives you the dose of laughter with the style of a Detective.
D Day (2013)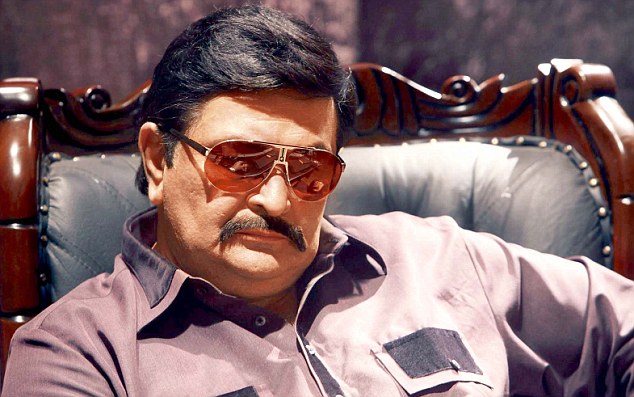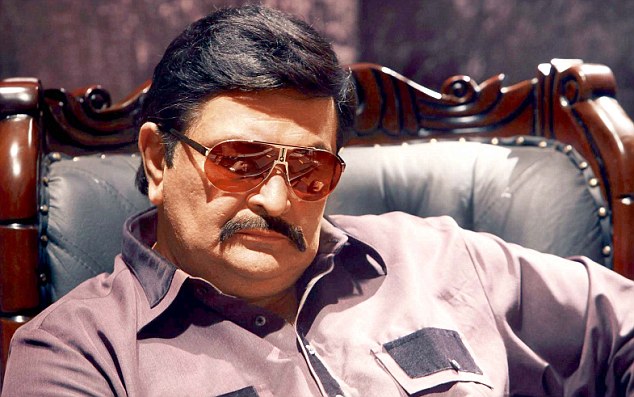 D-Day is a spy thriller film directed by Nikhil Advani. A team of Secret agents of India had to go to Pakistan to bring India's Most Wanted criminal. This movie is based on a dream Assassination of Dawood Ibrahim. Although the never said that movie is related to him but after watching you can understand that this movie is based on the same issue.
Ek Tha Tiger (2012)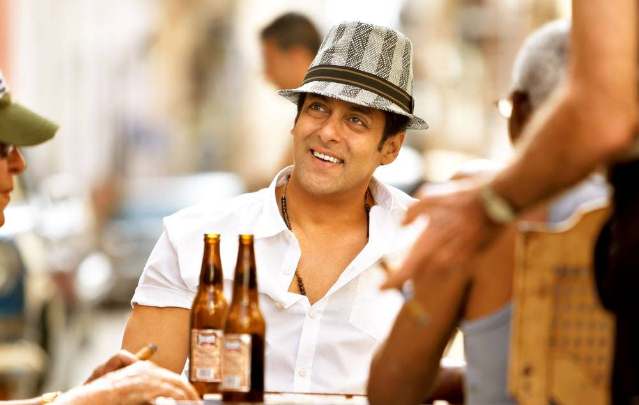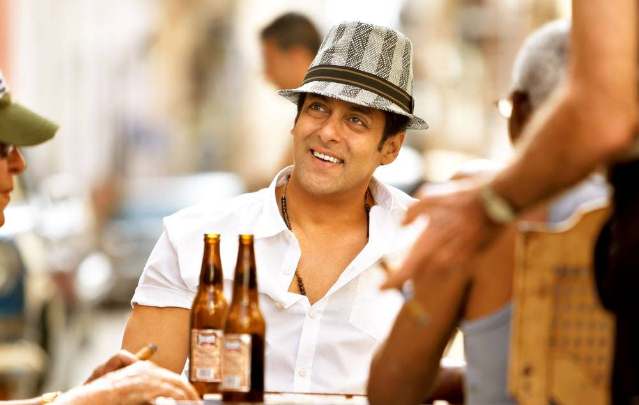 Ek Tha Tiger is a Romantic action spy film of Bollywood directed by Kabir Khan starring Salman Khan and Katrina Kaif. Salman Khan was in the role of an Indian Spy or Indian Raw agent and Katrina as a Pakistani Spy or Pakistani ISI agent. Both agents fall in love with each other and elope, and Security Agencies of both countries try to search them.
Gangster (2006)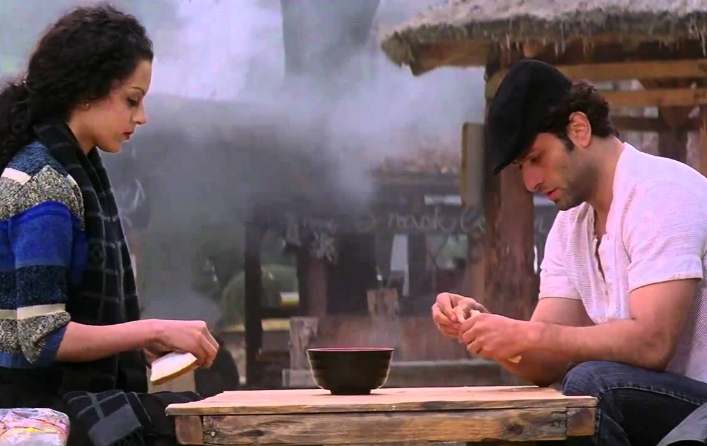 Gangster is a crime thriller directed by Anurag Basu starring Emraan Hashmi as an Undercover Spy Agent and Shiney Ahuja as a Gangster. Kangana is the girlfriend of Shiney Ahuja and always long for love, but the gangsters need to hide from the police. The undercover spy agent makes Kangana falls in love with him and traps the Gangster.
Baby (2015)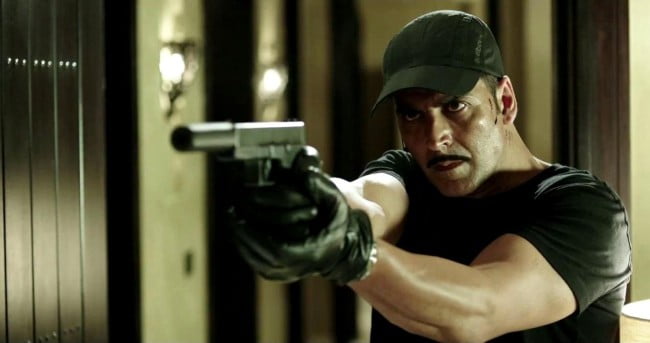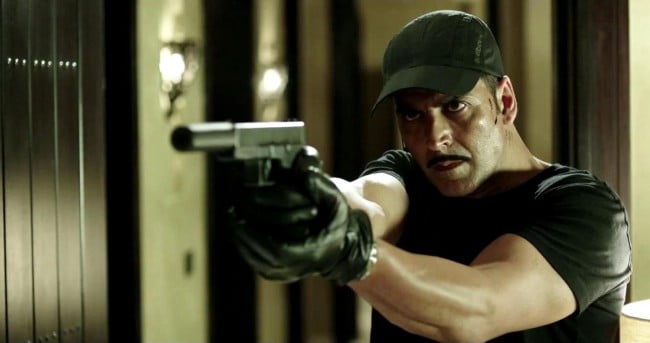 Baby is a 2015 spy thriller film directed by Neeraj Pandey. It stars Akshay Kumar, Tapsee Pannu, Rana Daggubati, Danny Denzongpa in the lead roles.
The film is a perfect Bollywood Spy film. It shares the personal life of a Spy and also shares how they deal with terrorists and plan covert operations in other countries.
Kahaani (2012)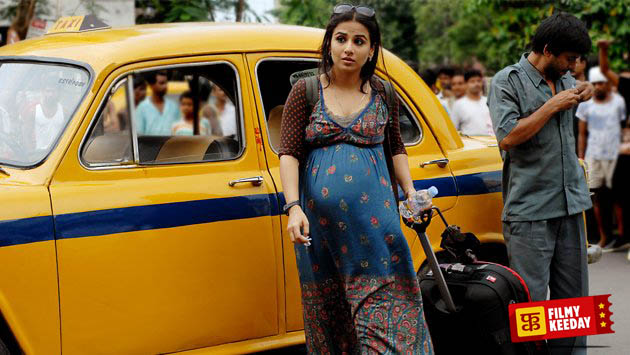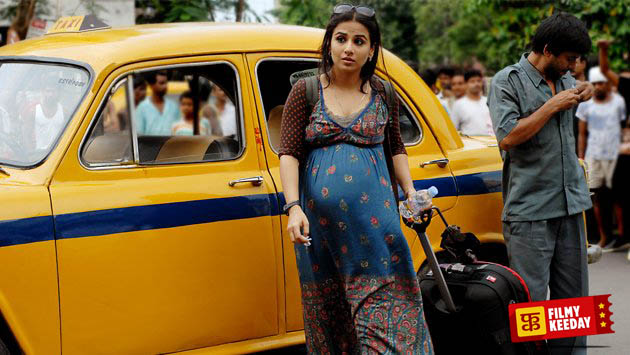 Kahaaani is a 2012 thriller film directed by Sujoy Ghosh starring Vidya Balan. A simple woman is on a mission to investigate a case and find the killers of her unborn child and a loving husband to take Revenge. It's not a Spy film but the way she finds the murder of his husband was similar to an SPY.
Madras Cafe (2013)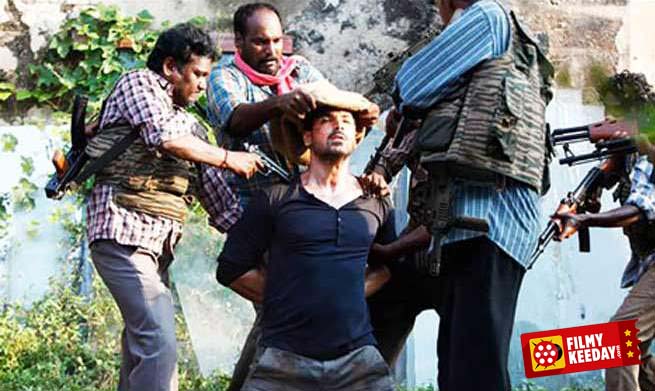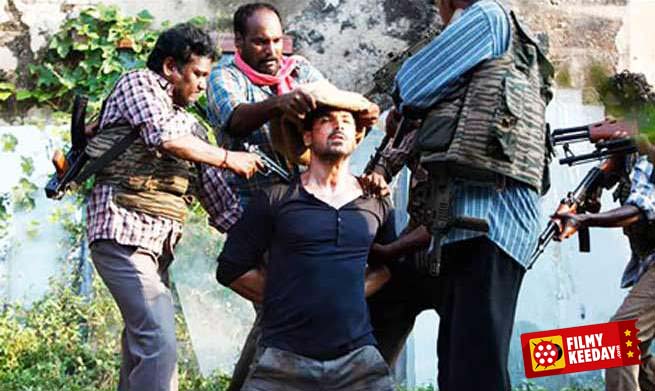 Madras Café is an Indian Political Espionage Thriller film directed by Shoojit Sircar. The film starts with the assassination of former Indian Prime Minister Rajiv Gandhi. The film revolves around LTTE and Terrorism.
The Hero: Love Story of a Spy (2003)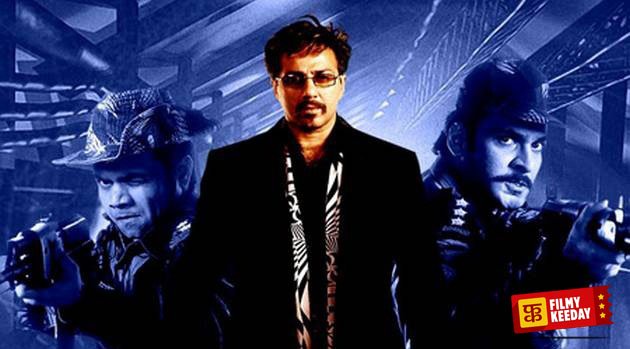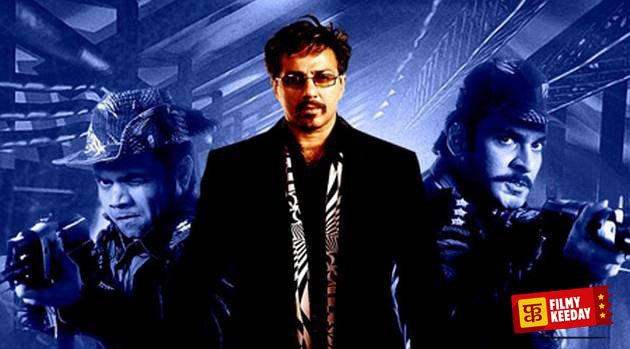 The Hero: Love Story of a Spy is a spy thriller movie directed by Anil Sharma starring Sunny Deol as an Indian Secret agent working for RAW. Sunny Deol trains Preity Zinta for a mission and falls in love with her. Preity Zinta dies, and Sunny Deol has to move ahead with his work. Sunny gets engaged to another woman for a mission when he finds out his beloved Preity is still alive.
Phantom (2015)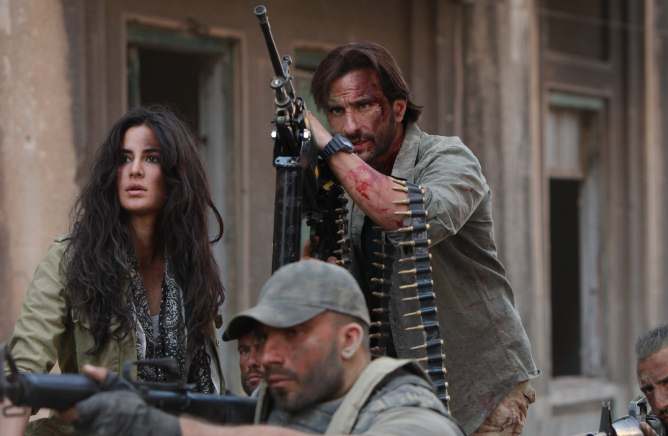 I feel Phantom is an underrated Spy film of Bollywood. Phantom is directed by Kabir Khan and Saif Ali Khan and Katrina Kaif are in lead roles. Phantom is a story of an army officer who was suspended but RAW gave him a mission to eliminate all the suspects of 26/11 Mumbai terror attack.
Holiday: A Soldier Is Never Off Duty (2014)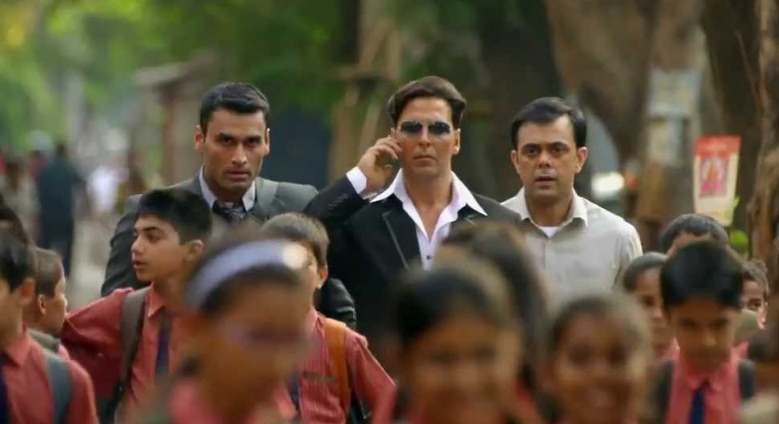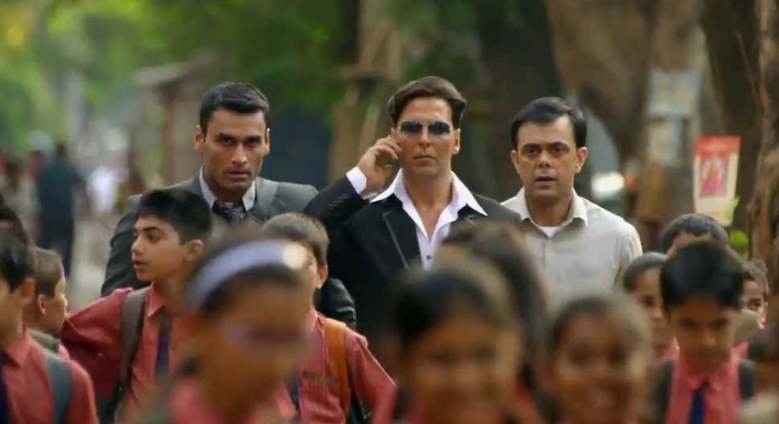 Holiday is another Bollywood spy thriller film starring Akshay Kumar in the lead roles. Holiday is the remake of Tamil film Thupakki starring Vijay. It was directed by A.R. Murugadoss, he also directed the Hindi version of the film.
The film is the story an Indian army officer, but secretly he is working undercover for RAW, his mission is to eliminate sleeper cells in country.
Naam Shabana (2017)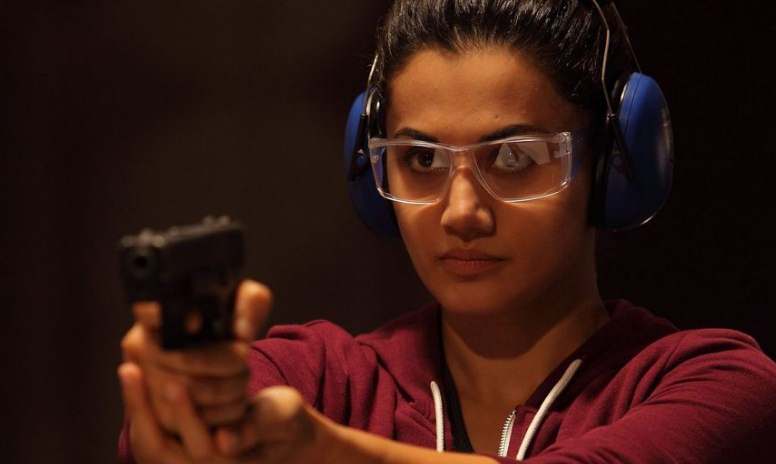 Spin-off films are very rare in Bollywood. Naam Shabana is a spy thriller directed by Shivam Nair and produced by Neeraj Pandey. Naam Shabana is a spin-off film from Baby. based on Shabana Khan, A character shown in Baby played by Tapsee Pannu.
Naam Shabana shares the story of Shabana Khan and her recruitment to the Intelligence agency and how she became a field agent.
Raazi (2018)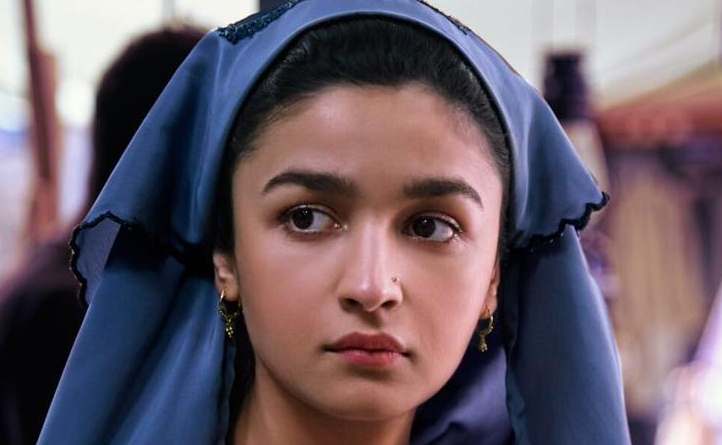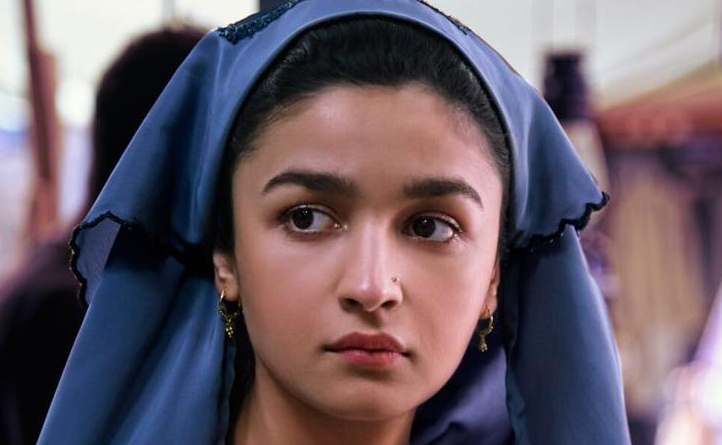 Raazi starring Alia Bhatt and Vicky Kaushal in the lead roles. Raazi is based on the true story of 1971 wartime. Alia Bhatt playing Sehmat a RAW agent, who is married to an officer of Pakistan Army.
She is there to find out their secrets and plans and for that, she has to survive and do unimaginable things.
Your Turn!
These are the most watched Bollywood Spy Movies of All Time. If You have a list of films in the same genre then you can share it in the comment section.