Sam Bahadur is the upcoming Bollywood Biographical film based on the life of field marshal Sam Manekshaw also known as Sam Bahadur, Vicky Kaushal plays the lead character of Sam Manekshaw, and Meghna Gulzar is directing the film.
Interesting Facts about Sam Bahadur Movie
Hindi Biopic film Sam Bahadur is all set to release on 1st December 2023, this is around the same time when war was started between India and Pakistan in 1971 for the liberation of Bangladesh.
You may see the interesting conversation between Sam Bahadur and Indira Gandhi in the film Sam Bahadur, as we have seen plenty of interesting stories about them.
The film is directed by Meghna Gulzar who is known for Raazi and Talwar, Raazi was also based on the 1971 War, so we may see some connection between the films and it can start her own 1971 war universe.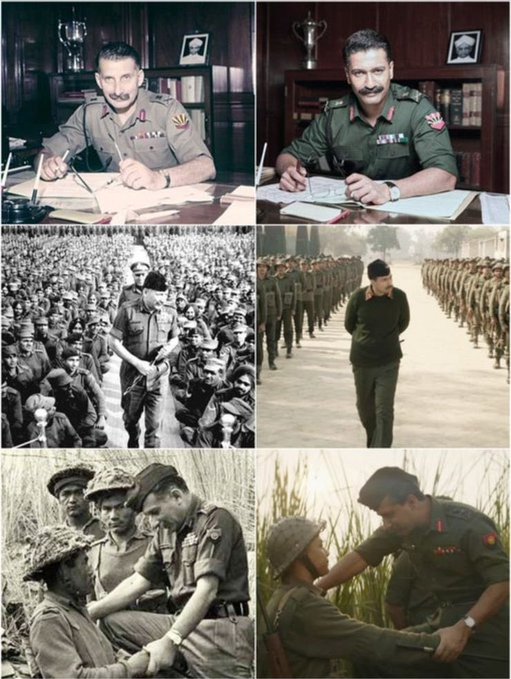 Sam Manekshaw's life spans four decades, and the film was filmed over the course of two years in thirteen different locales in India.
Another Interesting fact about the film is, that it mainly focuses on the 1971 India-Pakistan war and his important contribution to India's victory.
We will also see the surrender of 93000 Pakistani soldiers in the film.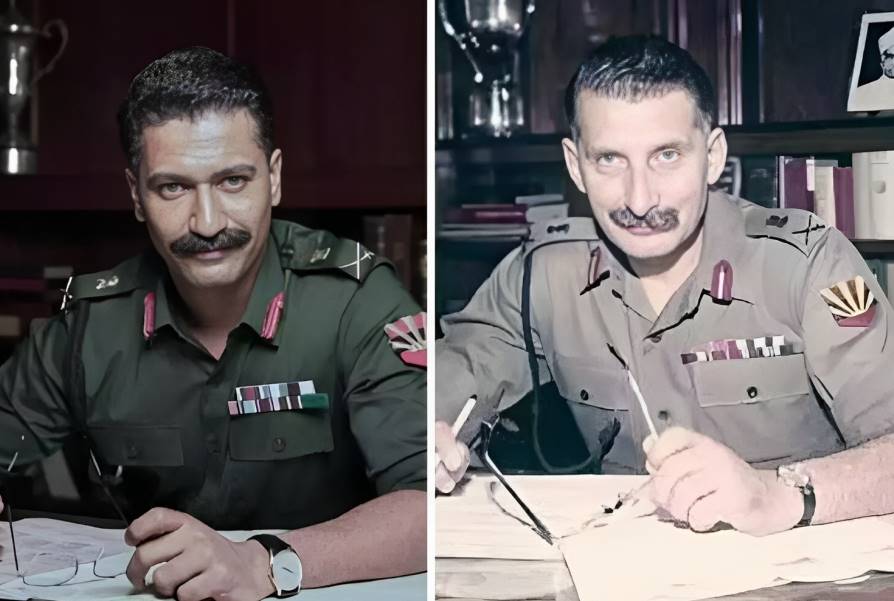 Viky Kaushal did a lot of practice and research to learn about Sam Manekshaw's lifestyle and his way of walking and talking he learned everything from Sam Manekshaw's family and his old footage.
Interesting Stories about Sam Maneksahw
"I am always ready, sweetie," Manekshaw said to Indira Gandhi when she questioned the state of readiness of the Indian Army. He used to call Indira his love or sweetie.
On April 3, 1914, Sam Hormusji Framji Jamshedji Manekshaw was born in Amritsar, Punjab, to Parsi parents.
In terms of military leadership, Field Marshal Sam Manekshaw is undoubtedly the finest in both India and the subcontinent.
Dr. APJ Abdul Kalam and Sam Bahadur's story from Coonoor Tamil Nadu.
Dr. Abdul Kalam Ji paid a visit to Coonoor during his tenure as President of India. Sam Manekshaw spoke with Dr. APJ Kalam Ji for almost fifteen minutes during which he asked him about his health.
Dr. Kalam asked Sam, "Are you comfortable? " just before departing. Do you have any complaints?
Sam Mankeshaw: "Yes, Your Excellency,". I just have one complaint.
Sam, "Sir my complaint is that I am not able to get up and Salute my dearly respected President of my beloved country."
Both of them were crying, and Dr. Kalam clasped Sam's hand.
How Sam Manekshaw got his name, Sam Bahadur
Sam was deployed as an officer to the Gurkha regiment after serving in the Frontier Force Regiment, which was sent to Pakistan following the division.
He Spoke with a jawan in Nepali.
Sam Manekshaw : What's your name, Tero Naam Ki Cha?
Jawan: Bahadur Gurung Harka
Sam Manekshaw: What is my name, Mero Naam ki Cha?
Jawan: he responded, "Sam Bahadur."
Sam's soldiers called him Sam Bahadur with affection, and he became famous for his bravery so that name stays with him, the Title of his Biopic film Sam Bahadur is the perfect title for a film on his life.