Basketball is a truly amazing sport, isn't it? The essence of this sport resonates with each and every person who has ever played it or dribbled a basketball.
If you don't know then let me tell you that basketball was first invented in North America and today is the most popular sports that are played all over the world. And like there's a movie on probably every sport you know, basketball can't be an exception. Basketball Films are filled with all sorts of emotions.
We have already shared a list of Best Movies made on baseball you can check that.
While watching some of the best Hollywood Basketball Movies you will be crying at one moment and laughing at the other and by the end of the movie you will perhaps aspire to be an even better person.
So we have prepared a list of best basketball movies of all time and if you are a diehard fan of the sport you must have watched these movies at least once in your lifetime. But if you are among the ones who didn't recognize a flick or two on the list then you must surely consider it an opportunity for an amazing movie night!
Saying that here are 12 Best Movies based on Basketball or Basketball Players that just doesn't include the sport but will inspire you to hit the gym!
List of All Time Best Basketball Movies 
Finding Forrester (2000)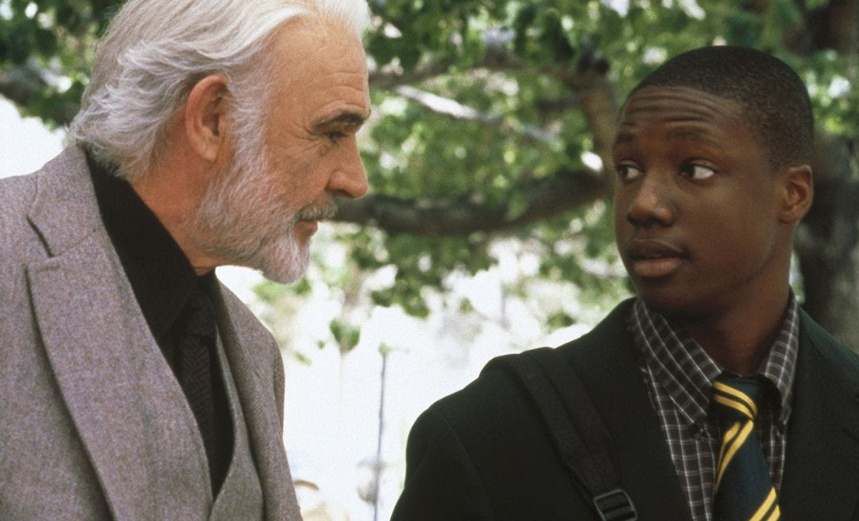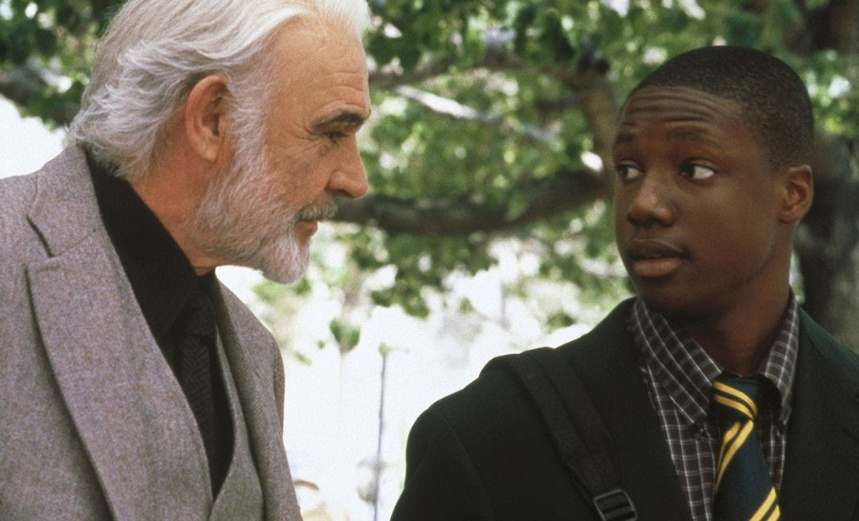 The movie was released in 2000 and is an American drama film directed by Gus Van Sant and written by Mike Rich. Jamal Wallace played by Rob Brown is an American-African teenager who was invited to attend a well known private high school. He befriends a writer named William Forrester played by Sean Connery. And after meeting and befriending Forrester he comes to know about his talent for writing and knows his identity and talent. Though 'Finding Forrester' is not a real-life story or event the audience have compared the character of William Forrester with J. D. Salinger a real-life writer. The movie was considered as the 10 best films released that year.
Fast Break (1979)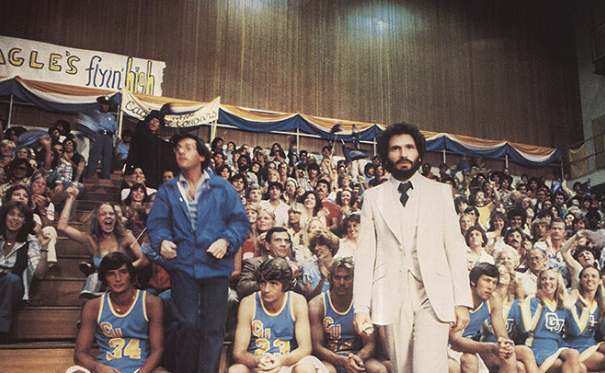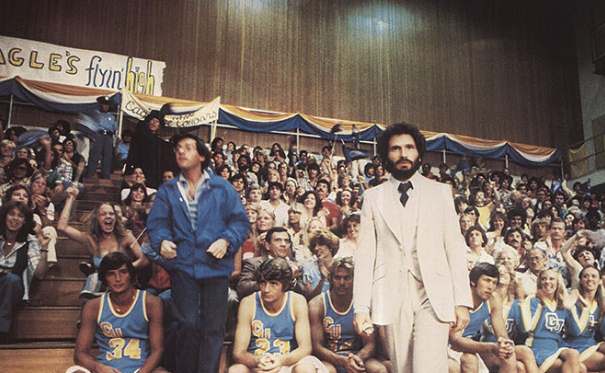 The movie is an American sports comedy released in 1979. It features Harold Sylvester as D.C., Gabe Kaplan as David Greene and Bernard King as Hustler. Fast Break was produced by Stephen Friedman and directed by Jack Smight. The hit song by Billy Preston and Syreeta "With You, I'm Born Again" is also featured in the movie.
Also Read: All Time Best films made on Boxing
Above The Rim (1994)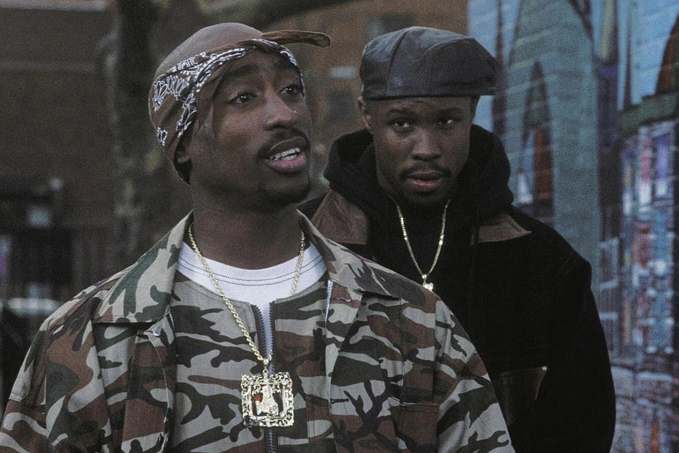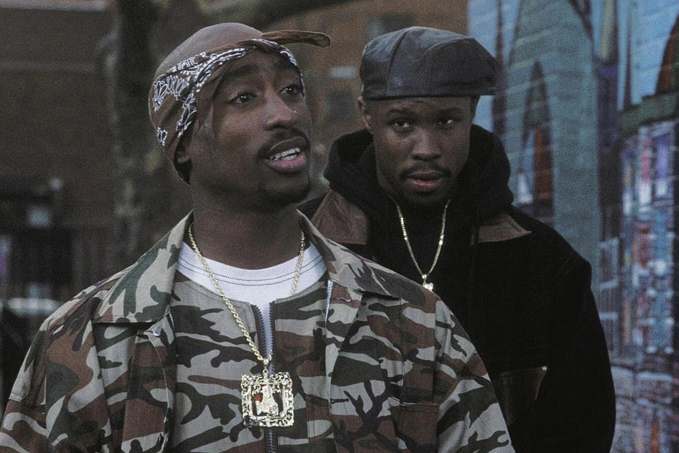 The movie features Leon, Tupac Shakur, and Duane Martin. Above the Rim is an American sports drama that is based on a high school basketball player of New York and his relationship with two main characters of the film. One was a drug dealer and the other was a former young star turned into the security guard of the school. When the movie was released back in March 1994 it crossed over $3,738,800 on the opening weekend. By the end, it was a box office hit crossing over $16,192,320.
Semi-Pro (2008)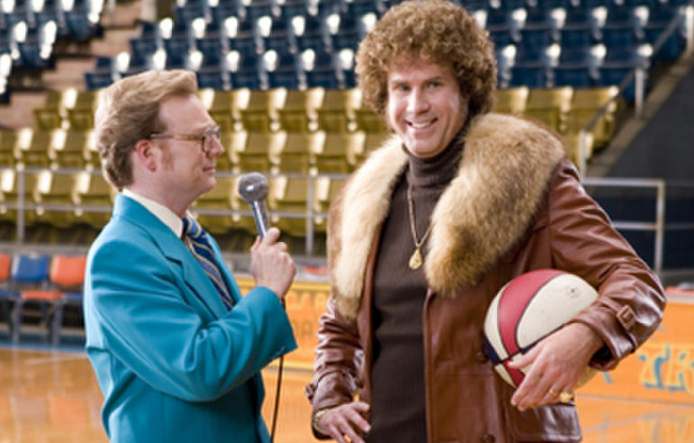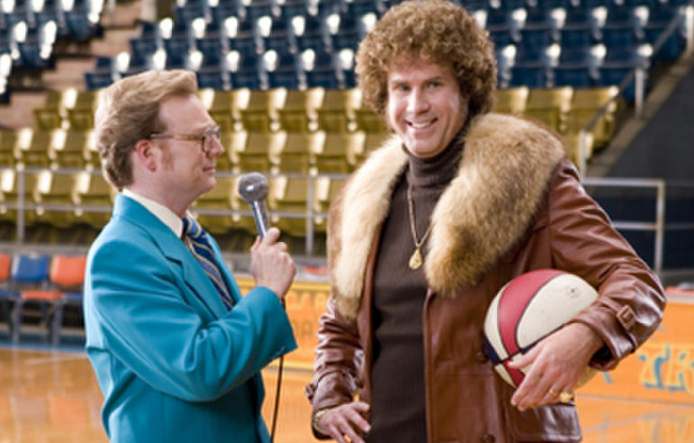 The movie is an American sports comedy Film that was released in 2008 from New Line Cinema. The movie features Woody Harrelson, Will Ferrell, Maura Tierney and André Benjamin and was directed by Kent Alterman. The focus is on Jackie Moon played by Will Ferrell. He was a one-hit wonder that turned his fortune into coaching, owning, and playing for ABA team the Flint Tropics.
White Men Can't Jump (1992)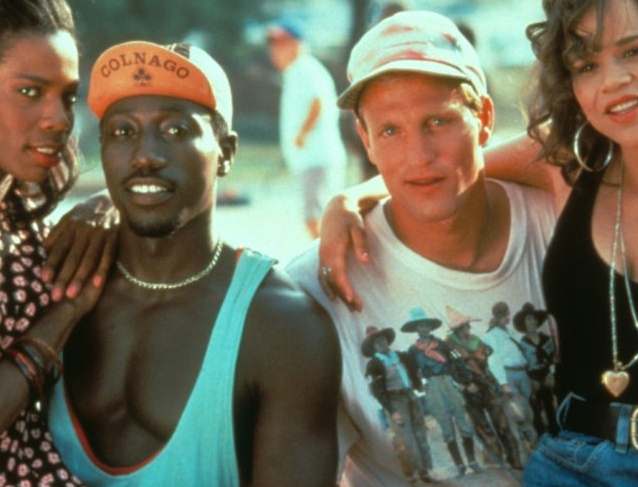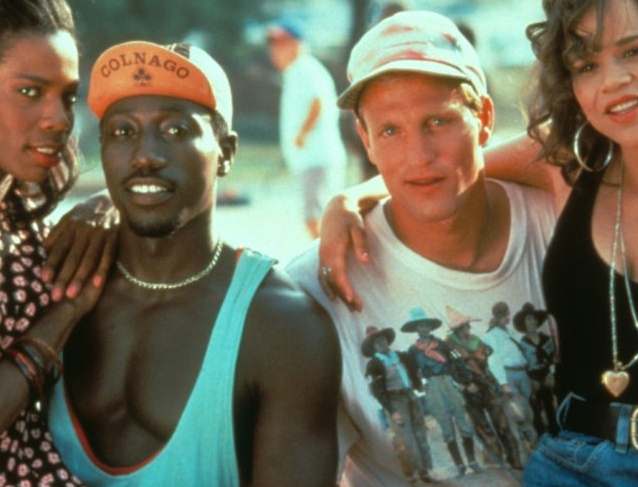 The movie 'White Men Can't Jump' is probably different from all the other films listed here as it obviously doesn't have the same college, high school or professional sport going on in it. It basically focuses on Wesley Snipes and Woody Harrelson a pair who was a street basketball playing hustlers. The movie focuses on smashing and dealing with the stereotype about the sport and the race. This movie is somewhat a cult classic and this is why a remake of the movie is already being worked on.
Love And Basketball (2000)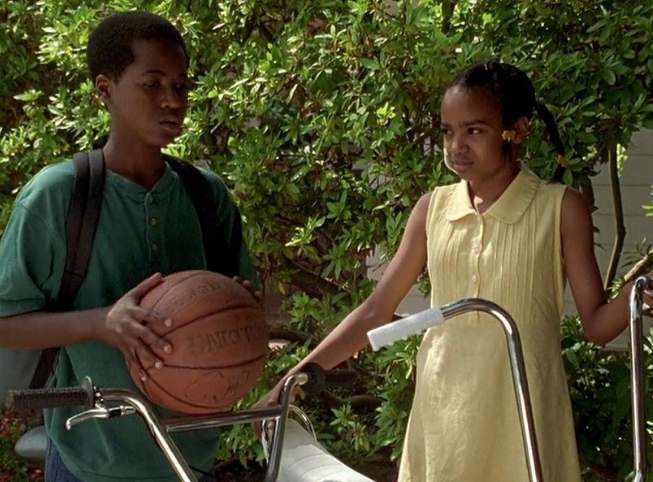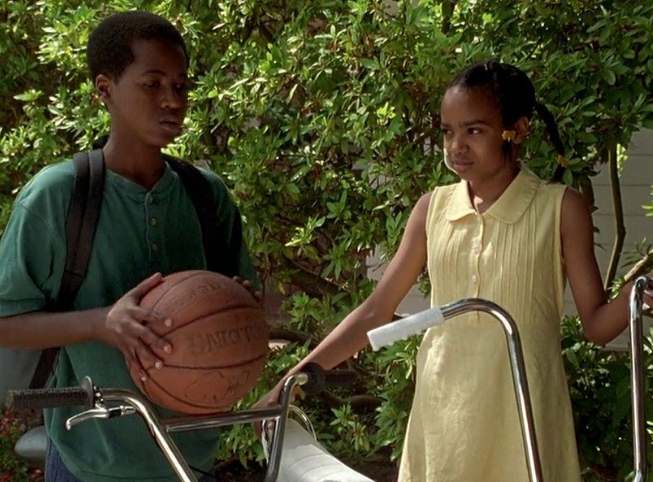 As you can already guess by its name the movie is based on both love and basketball. And believe me, this is not an easy combination to pull off like it seems. But the movie claims to do what it says. The movie revolves around two best friends who were so in love with each other since long and their repressed feelings towards one another and their dream to become great basketball players. The film makes you cheer for both of them on and off the court and especially when both the friends play a game of basketball to decide their future with one another.
He Got Game (1998)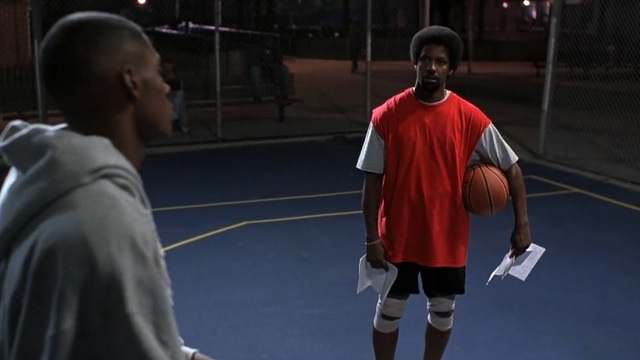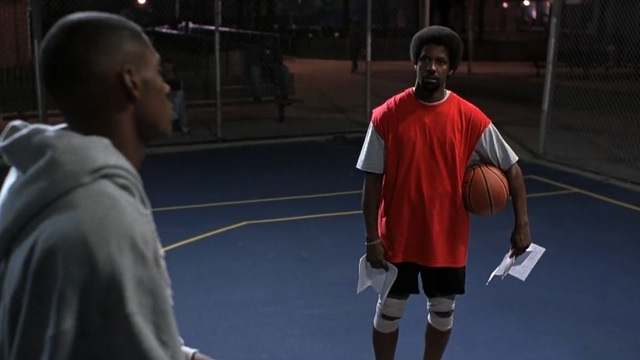 The movie is an American drama directed and written by Spike Lee. Jake Shuttlesworth is played by Denzel Washington.  Jake was a prisoner who was convicted of murdering his wife. His son is a top-ranked basketball player and so he was released for a week on parole by the governor so that he could persuade his son to play for the state governor's alma mater and in exchange, his prison sentence would be reduced.
The Basketball Diaries (1995)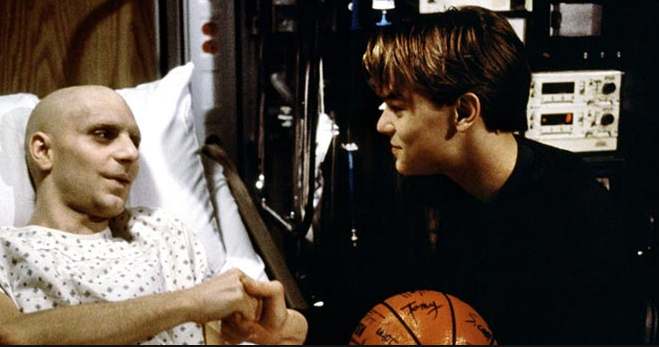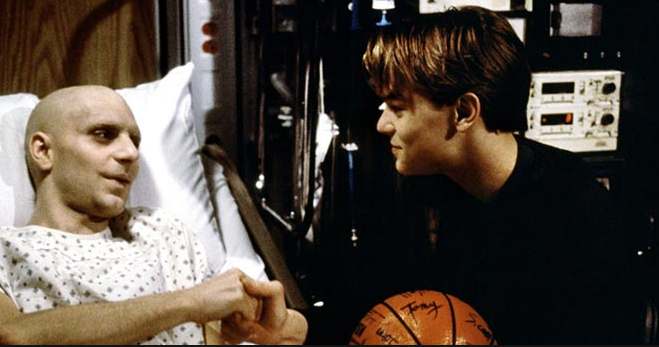 The movie is an American drama film of 1995 featuring Leonardo DiCaprio, James Madio, Lorraine Bracco, and Mark Wahlberg and was directed by Scott Kalvert. The movie revolves around the teenager who was a good player but eventually gets addicted to heroin, violence and sexual abuse with his misguided friends. It's an adaptation of an autobiographical work of Jim Carroll of the same name. The movie was shot in NY City!
Glory Road (2006)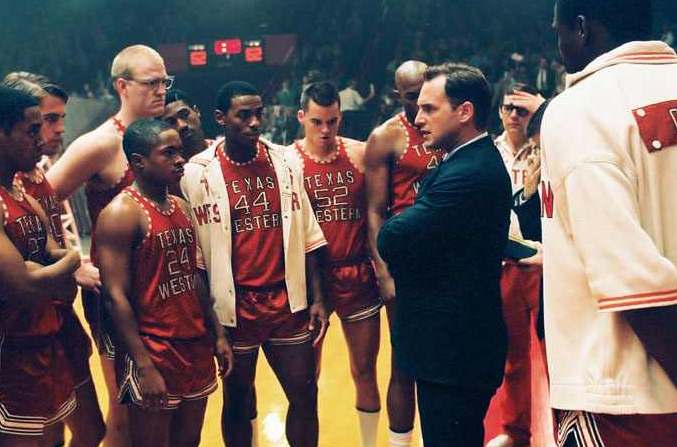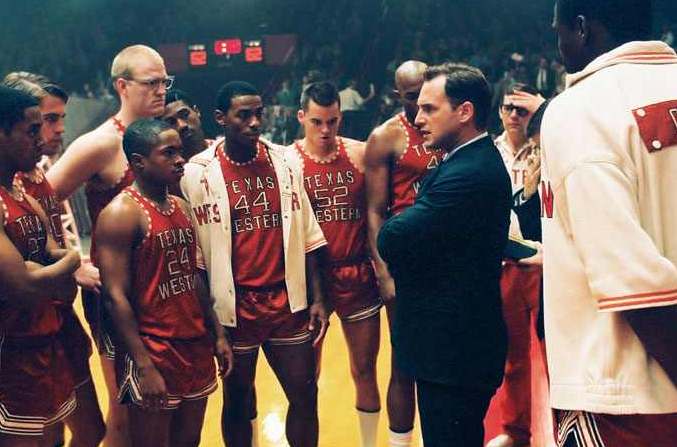 Don Haskins decided to make a team of his own back in 1966. He wanted to make a team with people who have real talent rather than running behind the race. The movie is based on a real-life event when an interracial team of players who belonged to a small Southern college defeated the odds and won the NCAA Championship. Most of the viewers don't consider this movie as a real-life journey and think it's fictional as some of the events shown in the movie didn't really happen. But still, Glory Road is one of the inspirational movies.
Coach Carter (2005)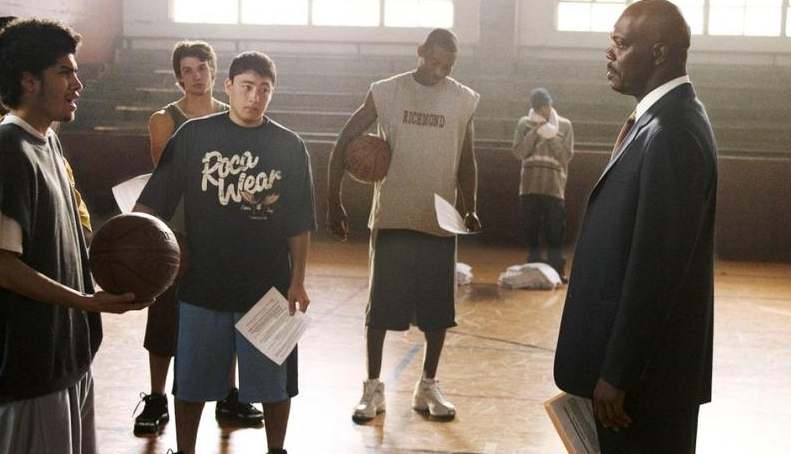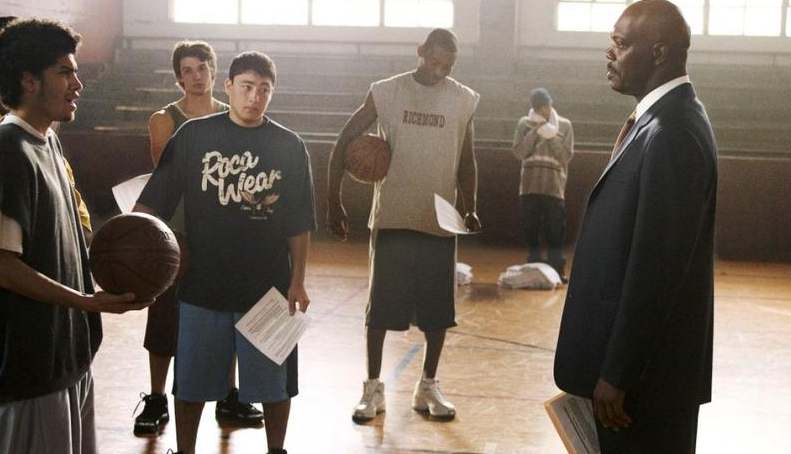 This movie is based on a real-life story. The movie revolves around Richmond High School coach Ken Carter played by Samuel L. Jackson. Ken took the responsibility to train the basketball team at his former school. But while training them he realized that the team members were disrespectful and rude so he made a highly controversial decision. He asked the team members to attend all the classes and maintain a 2.3+ GPA else they will have to leave the team. Ken Carter's story is truly inspiring and he knew that no matter what education is the most important thing for a child's career.
Hoosiers (1986)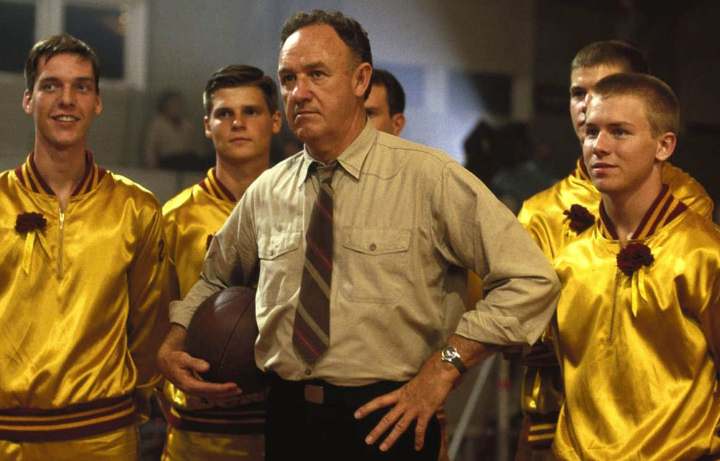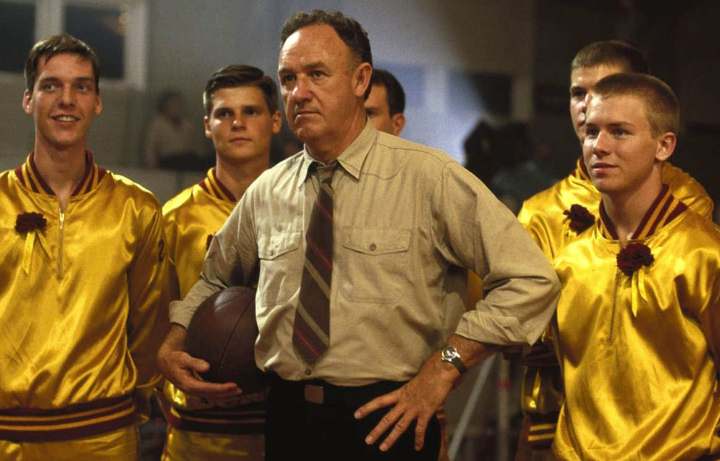 No doubt that it comes under the list of one of the best movies ever made on basketball. The movie is based on the successful state championship run of Milan High School team in 1954. The movie is one part "small town team beats the odds and wins a championship" and the other part a tale of redemption. Well, that can be a common thing in all the sports movies but Hoosiers are so emotionally impactful, that you will be convinced to overlook the cliché part.
Blue Chips (1994)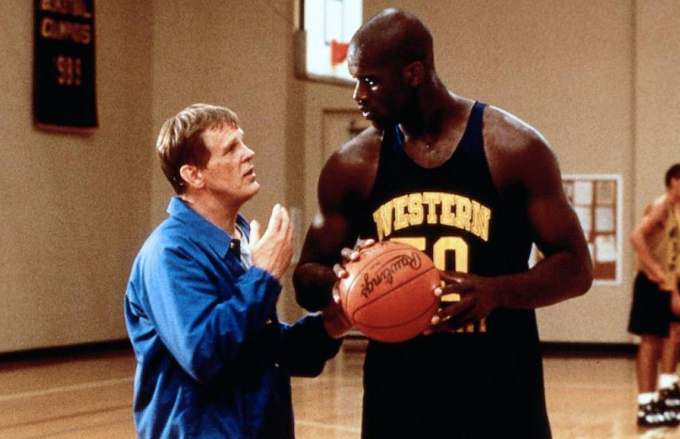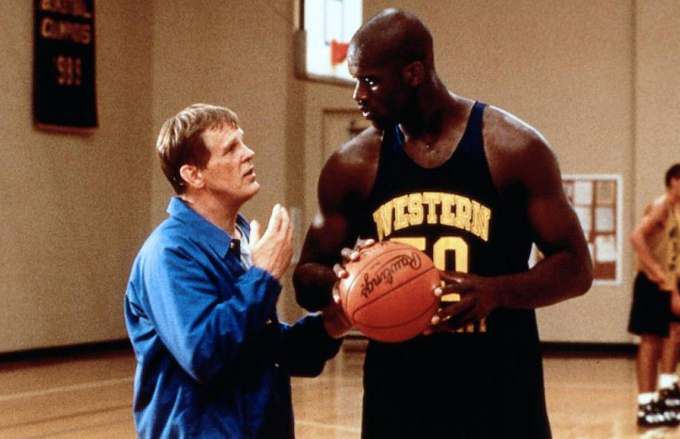 The movie is a 1994 drama film based on the sports basketball and so it comes under our list of best basketball movies. It features Nick Nolte as a coach of a college basketball team and some of the real-life stars of the sports Anfernee "Penny" Hardaway and Shaquille O'Neal as two talented finds. It also stars cameos from the noted basketball figures Nolan Richardson, Bob Knight, Jim Boeheim, Jerry Tarkanian, Rick Pitino, Bob Cousy, Allan Houston, Larry Bird, Dick Vitale, Matt Painter, and one of the Oscar-winning star Louis Gossett.Although the movie was not a box office hit, it debuted at no 3. Friedkin accepted that it's not easy to capture the excitement and essence of a real game in any of the sports movie along with its own dramatic suspense and structure.
Your Turn!
If you are a basketball lover or Basketball player then share which one is your favorite Basketball film or you can share the list of Best Basketball Movies of all the Time in the comment section.