Relationships, families, love, and life. There is seldom, only one reason to watch, fall in love, and repeat doing so with a sitcom.
In the modern binge-watching era, sitcom constitutes an unmissable part of our routine watches and we often find ourselves watching re-runs or getting hooked onto something new and original!
Today, we bring to you an interesting mix of sitcoms that represents new-old, classic-modern, love-friendships alike. Read on, as the hilarious world of laughs awaits you!
We are sharing a list of Best English language sitcoms available in Netflix India.
Best Comedy Shows Available on Netflix
Brooklyn Nine-Nine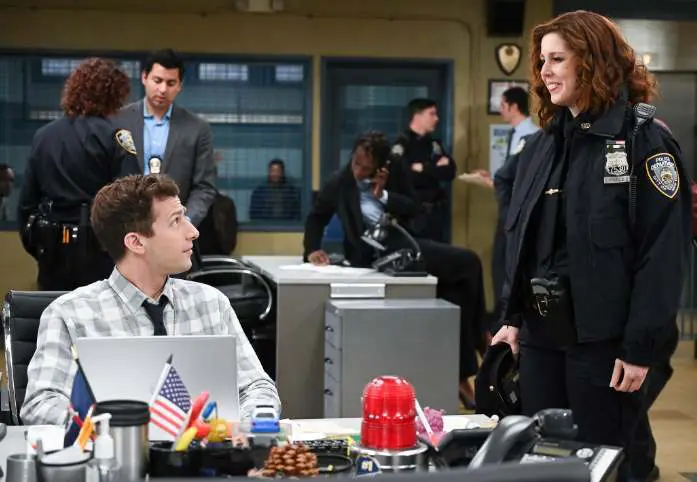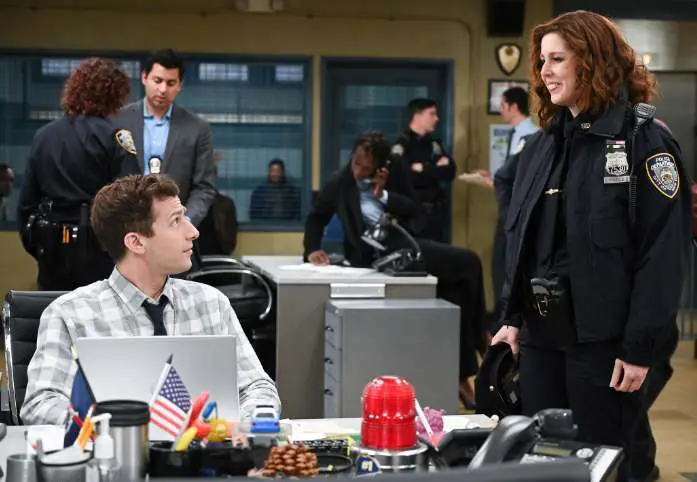 With a myriad of characters, each distinct from each other- Brooklyn Nine-Nine brings its viewers a police comedy like never before. The camera focussed on Jake Peralta (Andy Samberg) who is a smashing NYPD detective in the 99th Precinct whose take on crime and life is completely opposite to his commanding officer, avery serious faced Captain Raymond Holt (Andre Braugher).
Every episode is based on a particular crime that the detectives are solving in their own hilarious styles but is also connected in the backdrop as characters proceed in their personal and professional lives.
Everything said, watch out for Hitchcock and Scully: a couple of characters you would have never come across anywhere, before! Brooklyn Nine-Nine is one of the best Sitcoms on Netflix in recent times.
The End of the F***ing World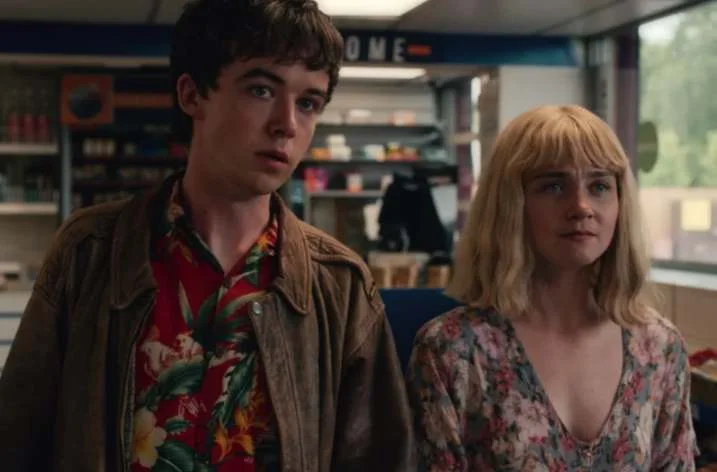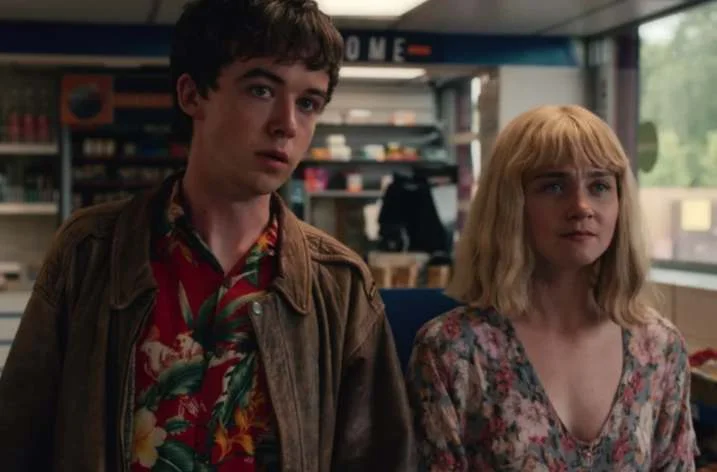 Garnering rave reviews across the internet, this dark comedy drama revolves around James (Alex Lawther), a teenager who thinks he is a psychopath.
Done with killing animals as a pastime, he decides to murder a human being. For his purpose, he finds Alyssa (Jessica Barden) as they set out on a road trip. Alyssa, to find her father and James, with his hidden intentions of killing her.
The characters engage you to the screen as you keep binging the episodes, slowly brewing an unconventional love story. This dark comedy is twisted, hilarious and a visual treat, go check it soon!
Never Have I Ever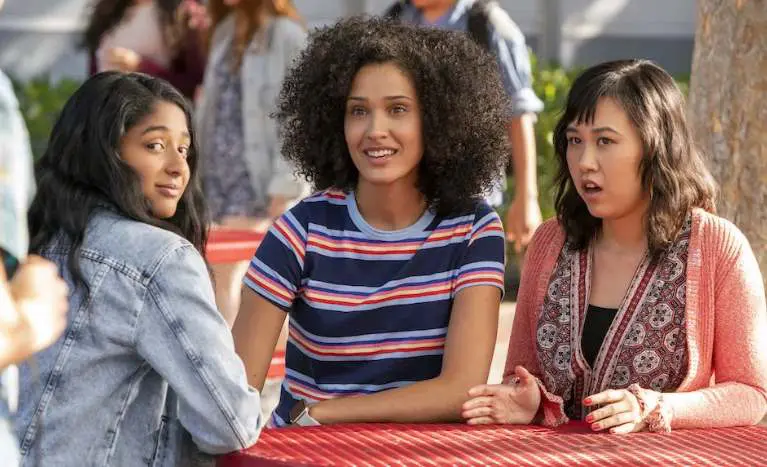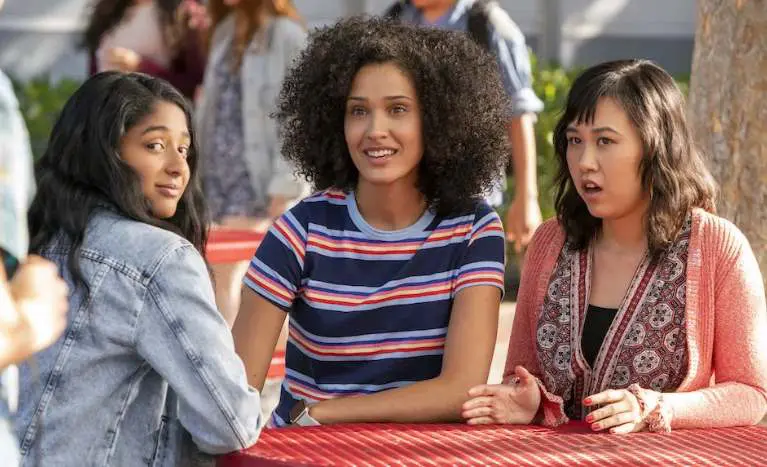 Making it to this list is Netflix's new original based in America but very desi at its heart. The show takes you inside the life of Devi (MaitreyiRamakrishnan) who is in her freshman year as life strikes her with dual tragedies.
She loses her father and functionality of her legs, only to find herself in a situation where she is desperate to change her social status. The two male characters in the classroom, Paxton: her blue-eyed crush and Ben: her rival in academics provide depth to the story and help it proceed seamlessly.
Other standout characters involve the protagonist's strict mother and her cousin who secretly is in a relationship.
Fuller House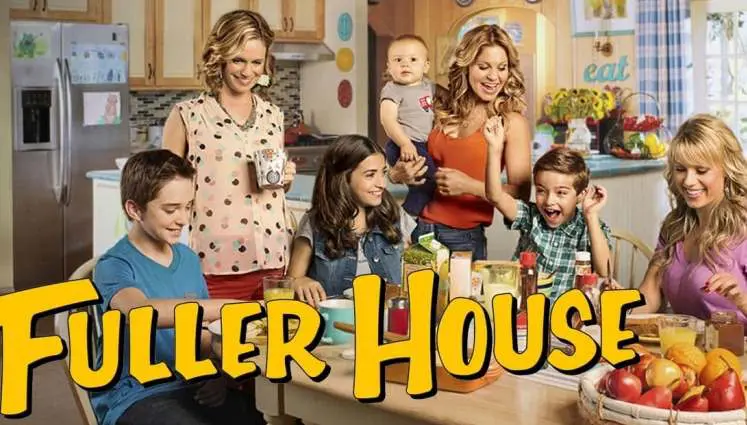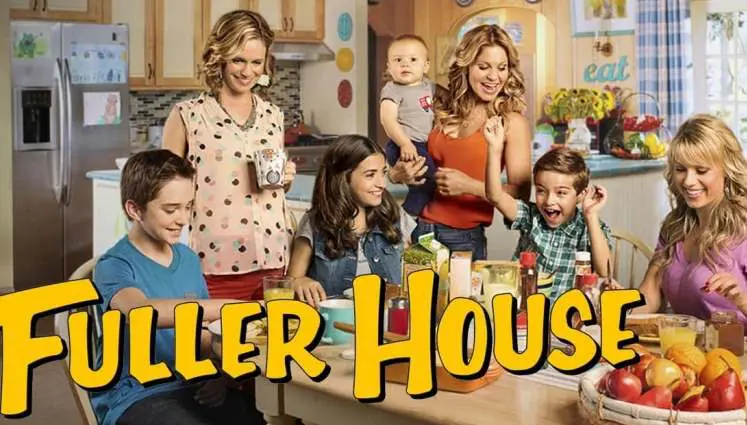 A well received, Netflix original and a sequel to the hit 1987 television series Full House, this show follows the life of D.J. Tanner Fuller (Candace Cameron Bure), a widowed mother of three children.
After the demise of her husband, she moves in with her father to live in her childhood house. Stephanie and Kimmy, her sister and best friend respectively, join D.J. on the journey to raising three boys. If you put up with the somewhat slow start, the show fleshes out into a blooming plot ahead.
Mayhem, emotions, and fun run wild in the Fuller house as the three parental figures tread on the adventure of handling three young boys through thick and thin.
Sex Education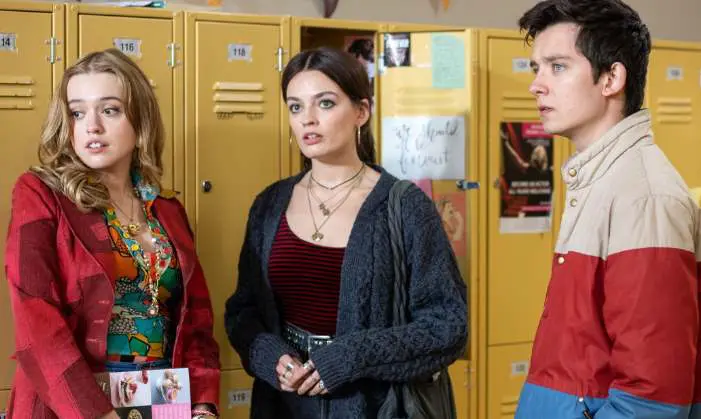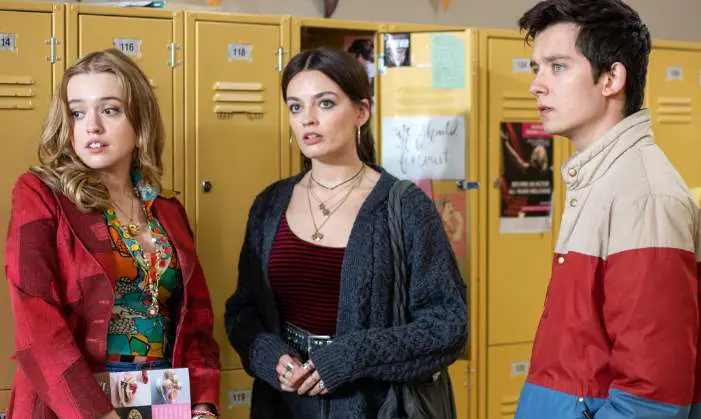 Perhaps, this is Netflix's most talked about comedy drama revolving around LGBTQ, sexual awareness and other topics from today's society, in recent times. A rainbow of characters takes you through ups and downs in their lives set in a not-so-big town.
The focus primarily is on Otis (Asa Butterfield), a young boy dealing with puberty problems yet at the same time great at advising his schoolmates on topics related to love, sex, and the likes.
His mother Dr. Jean (Gillian Anderson) is a professional sex therapist, naturally open about topics usually sensitive to society. Laughter, plot twists, and awareness galore on this fun roller coaster of education. It is also available in Hindi on Netflix India.
Two and a half Men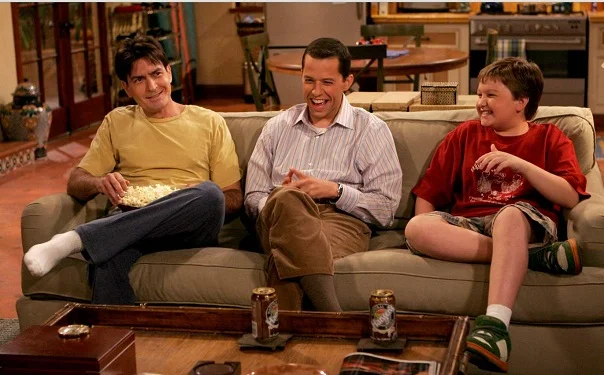 If one man shows ever needed a dictionary definition, it would be this sitcom. Set in the beautiful backdrop of beach-y Malibu, this hilarious show takes you in the life of colourful Charlie Harper (Charlie Sheen), an affluent jingle writer and alcoholic.
His brother Alan (Jon Cryer), is a divorced father supporting his clumsy son Jake. The three bachelors lead viewers to dollops of laughs, through their everyday actions. The story across seasons really hinges on Charlie who has admirers in multiple women, is brash, rough, doesn't believe in relationships but still, has a soft heart.
Watch this gem for the perfect situational comedy scenes anyone has ever produced on the screen.
That 70s Show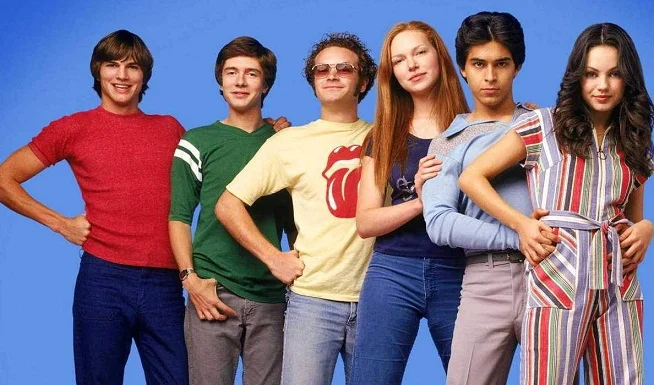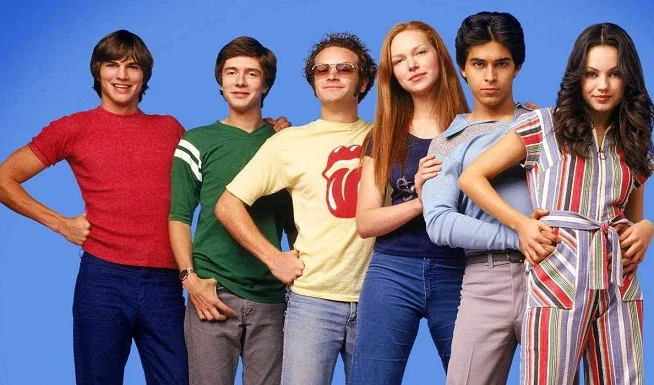 As apparent from the name, this period comedy is a peek into the lives of six teenage friends in the 1970s America. The characters span a plethora of personalities from stoners, feminists, foreigners and the likes. Primarily based in the Forman house where Eric (Topher Grace) lives with his parents and sister.
His friends and neighbours revolve around the majority of the scenes brewed up due to everyday situations which is a delightful throwback into 70s America.
Characters are well donned in fads and fashions of the era and the plot is well strung with a load of laughter moments.
The Big Bang Theory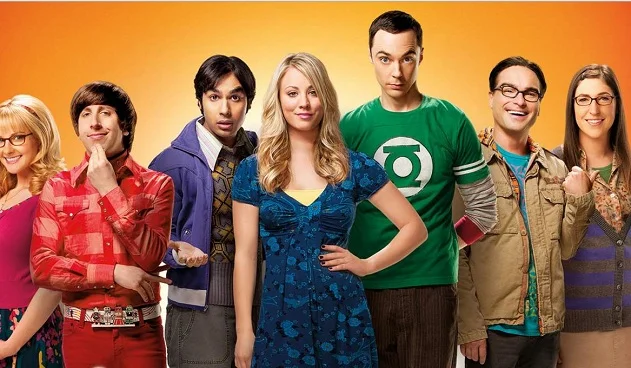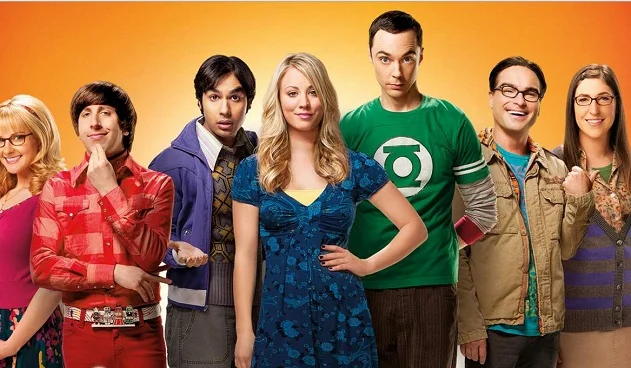 The show that had geeks raving over science, technology, physics and astronomy jokes sprinkled around episodes with pointed sarcasm, situations and life decisions.
The show takes you into the lives of Leonard Hofstadter and Sheldon Cooper, physicists at Caltech who are flatmates. Their socially introverted friends include aero engineer Howard Wolowitz and astrophysicist Raj Koothrappali.
Every episode, like most conventional shows, dives into one theme around which the characters react and there is a subtle long connection mostly around the personal romantic lives of the characters. Watch this blockbuster sitcom, for the geeky jibes and interesting facts delivered as hilarious punches.
Workin' Moms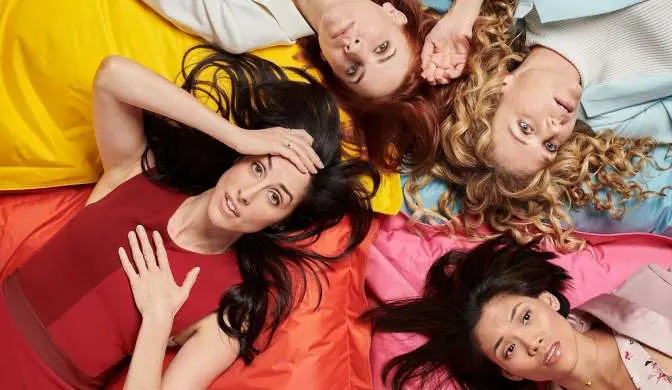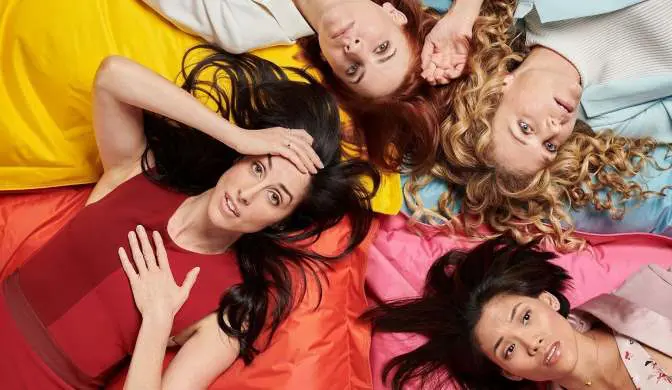 Moving aside from American and British, we bring you a Canadian hit on this list. This one, slightly out of league takes you into the lives of four unique working mothers in their 30s who are friends.
The working moms trying to balance their occupations, love life, and families that the working class of today will really connect with!
We all feel like being in their shoes when after a hectic day at work, they just can't sit back, relax and watch TV since family responsibilities await them at home. Apart from comedy, the show also talks to its viewers, in its signature style about mother-child bonding, marital woes, and parental identity issues. If you want to break your regular sitcom routine, we suggest you try this one out!
F.R.I.E.N.D.S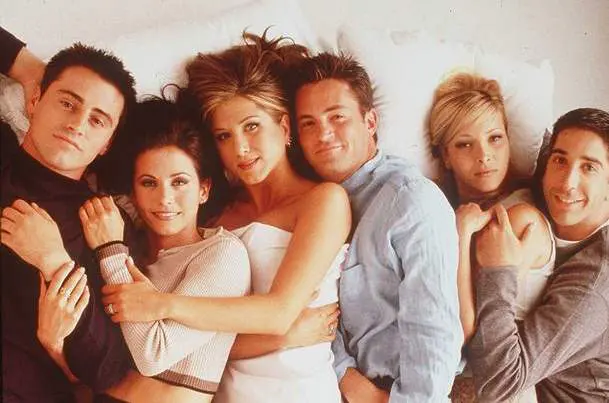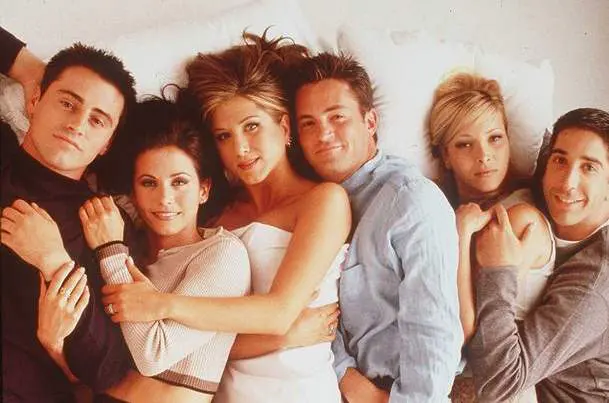 Well this one had to make it to the list, didn't it? All episodes of this evergreen, multi-blockbuster hit are on Netflix for you to binge-watch again for the nth time. F.R.I.E.N.D.S takes you into the interesting lives of five friends who come from different walks of life but deeply understand each other's struggles in a big city.
Across ten seasons, they fight, make fun, fall in love, separate, get back, and pretty much do everything that normal adults do. And this is why, the show easily connects to its viewers, even now! The old city themes are still loved by viewers across the world and we recommend this sitcom as 'The One which beats every other…'
Without any doubt This is one of the All most watched favorite Sitcoms ever.
Note: These shows are available on Netflix India, It may or may not available in other countries.
We hope you really liked our bouquet of sitcoms and they ignited some old memories and additions to must watch lists. So enjoy these alongside a meal, or on a quiet Sunday afternoon, and do let us know what you feel about your favorite shows and characters. Also, let us know any other sitcom that you have been watching and want to share with others.
Till then, happy binge watching!