Villains have always been alive & frankly speaking, a hero is nothing without his arch – enemy. The 100 glorious years of the Indian film industry have supplied a numerous bad boy, it is still not too difficult to choose the villain, Amrish Puri aka Mogambo, who has starred in over 400 films. Let's have a deeper look into the most terrific roles of this star from another sky.
10 Greatest Roles of Amrish Puri as a Villain
Mr. India: Amrish Puri as Mogambo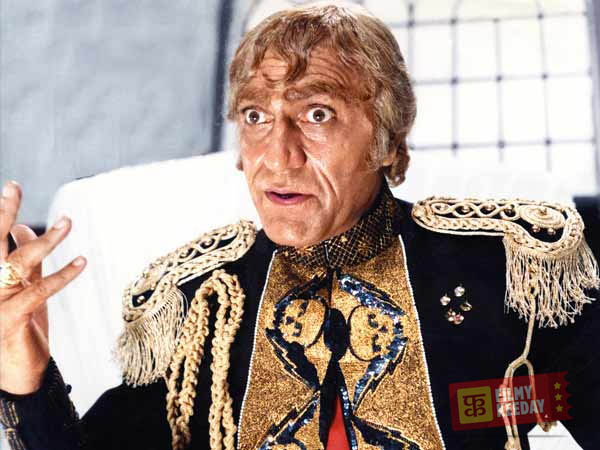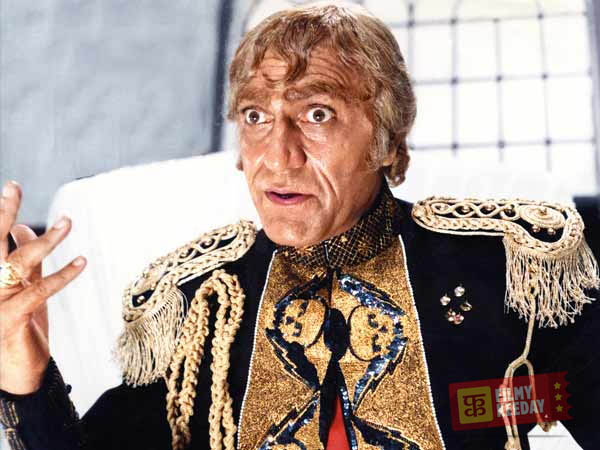 This 1987 Hindi fantasy superhero Bollywood film starring Anil Kapoor, Sri Devi, and Amrish Puri in the lead roles was directed by Shekhar Kapur. The power and popularity of the Amrish Puri's dialogue "Mogambo Khush Hua" can be understood by the fact that it is casually used even today to express the happiness. The Mogambo character is also considered to be one of  the best villains in Bollywood history.
Damini: Amrish puri as Indrajit Chaddha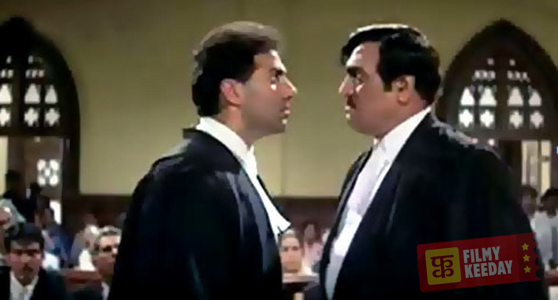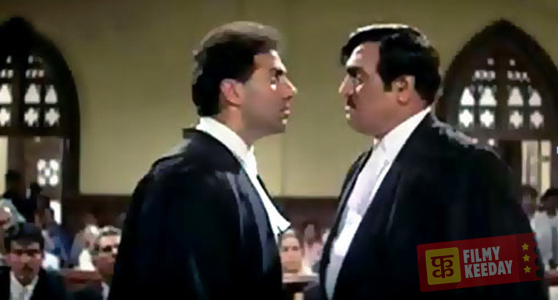 It is a 1993 Hindi film directed by Rajkumar Santoshi starring Meenakshi Sheshadri in the title role along with Rishi Kapoor, Sunny Deol and Amrish Puri in pivotal roles. In this woman centric film, Amrish Puri projects himself as a criminal lawyer in scheming mind which can go to any extent. He showcases himself as an extremely mean man with the ladies who never hesitates from discussing rape in details or uttering words like "jaanghe aapko malum hai kya hoti hai".
Also Read : All Time hit Dialogues of Sunny Deol
Karan Arjun: Amrish Puri as Thakur Durjan Singh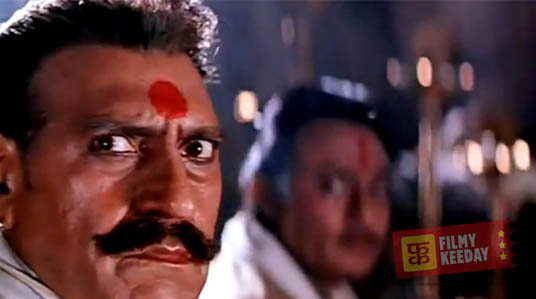 This 1995 Bollywood action thriller film starring Raakhee, Shahrukh Khan, Salman Khan, Amrish Puri, Kajol, Mamta Kulkarni and Ranjeet was a masterpiece directed by Rakesh Roshan. The evil Thakur, played by Amrish Puri brutally murders both Karan and Arjun to prevent them from inheriting the estate. For his historic act in the film, Amrish Puri was also nominated in the Filmfare Awards for best performance in a negative role.