Indian Cinema is not just limited to Bollywood (Hindi Film Industry). Just like our food and culture, we have a lot more to offer in Cinema as well. There is Tamil Cinema, Telugu Cinema, Marathi Cinema, Kannada Cinema and Malayalam Cinema. Here is out list Must Watch Marathi Movies. These are the ones you should not miss.
We have some great Marathi films which every Film lover must watch. If you don't understand the language then you can always use the Subtitles for other languages.
Best Marathi Movies You Must Watch
Shwaas (2004)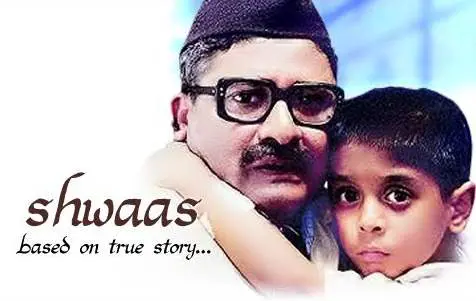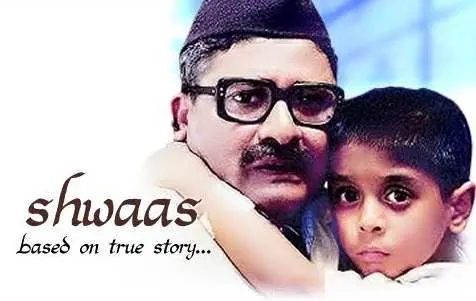 Shwaas (2004) is a story about an eight-year old boy who comes to a hospital in Pune along with his grandfather for his eye diagnosis. After reading the terms and conditions of the hospital (that doctor is not responsible if anything goes wrong) he protests until a medical social worker calms him down. Dr. Sane quickly diagnoses child as a victim of retinoblastoma – a rare retinal cancer. Dr. Sane consults with doctors in US and UK and finds out the only way to cure to the child is to do an operation but he will lose his eyesight after that. Dr. Sane insists the social worker to tell all this to the child and his grandfather. For some reasons, the operation gets postponed and grandfather and grandson disappear from the hospital. Shwaas (2004) was India's official entry to the Academy Award for Best Foreign Language Film in 77th Academy Awards.
Deool (2011)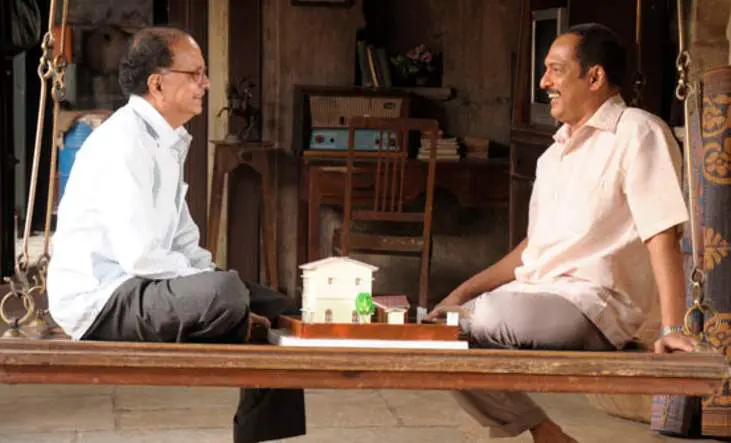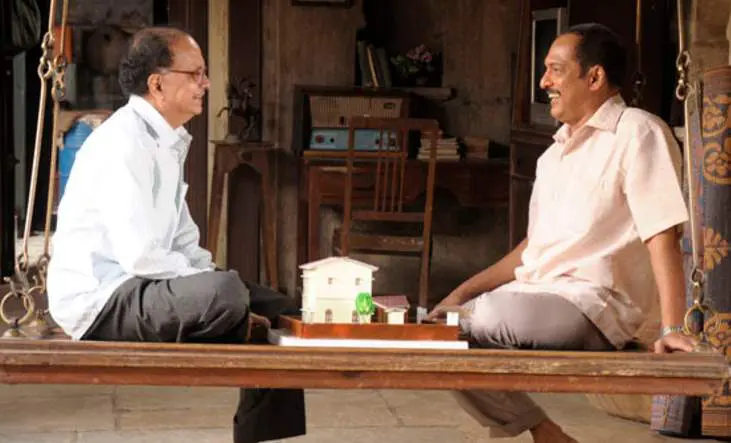 Deool (2011) is a story about a village simpleton Keshya (Girish Kulkarni) who sees hallucinations of Dutta (God) within a tree. He goes back to village and tells a few people about this. Some people believe him and some doesn't. His landlord Bhau Galande (Nana Pathekar) is disturbed by the developments. Bhau is unofficial head of the village and has ambitions of building a hospital in the village. Deool is directed by Umesh Vinayak Kulkarni and it won three National Awards at 59th National Film Awards in 2011.
Pune 52 (2013)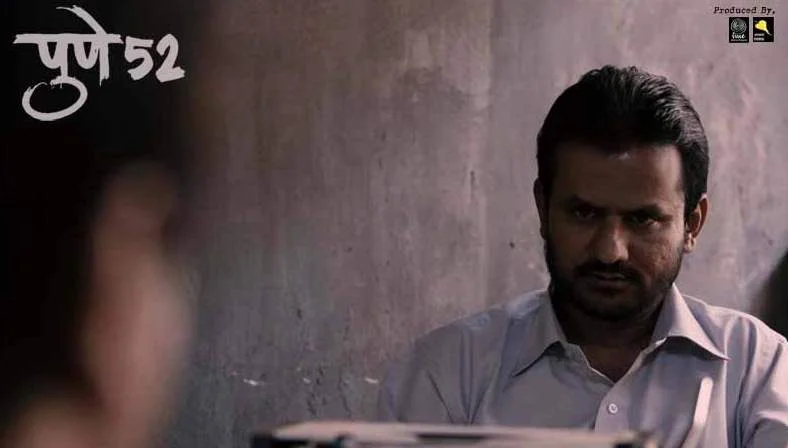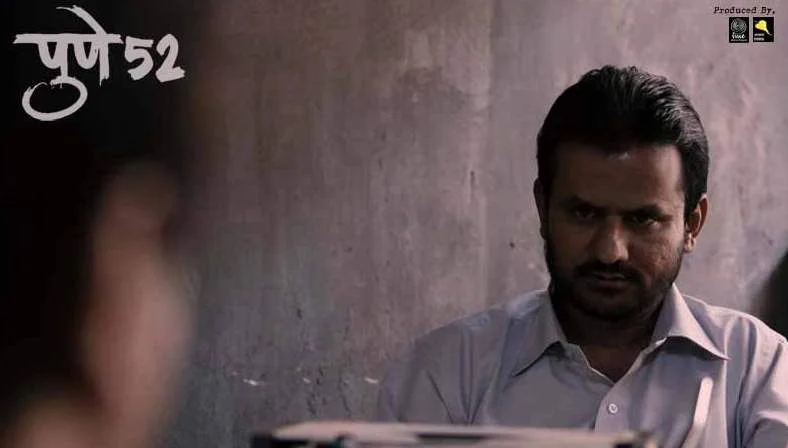 Pune 52 (2013) is a Neo-noir thriller directed by Nikhil Mahajan. The film is about a private detective Amar Apte (Girish Kulkarni). He makes his living by spying on cheating partners. His marriage is a mess. An encounter with a client changes his life completely.
Also Read : Best Indian Neo Noir Films
Natsamrat (2016)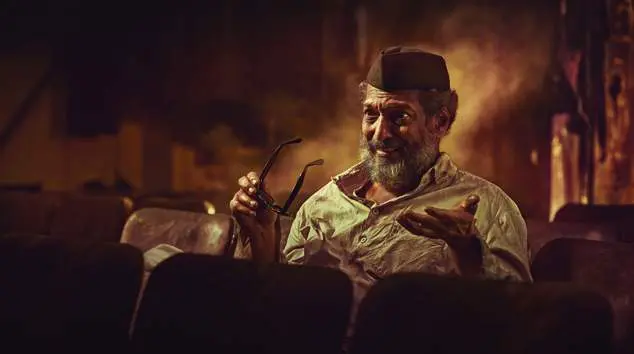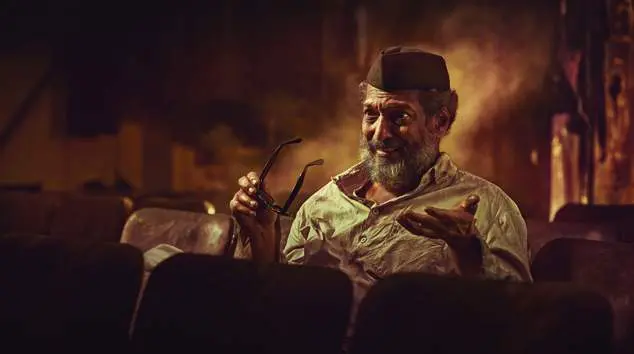 Natsamrat (2016) is a story of a theater actor Ganpat Ramchandra Belwalkar aka Natsamrat (played by Nana Patekar). Ganpat has retired from stage with the honorific Natsamrat. He does not cope with his retirement gracefully. His wife observes and tells his "that you have brought the theatre home." He reminisces about various roles he has played in past – Hamlet, Othello and Julius Caesar. Ganpat fails to recognize all this and his life deteriorates right before his eyes.
Dombivali Fast (2005)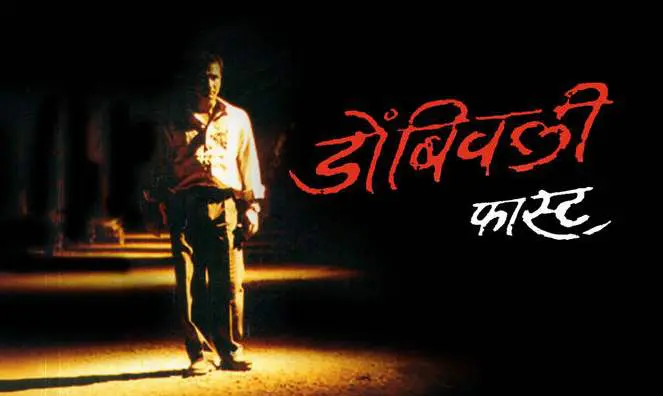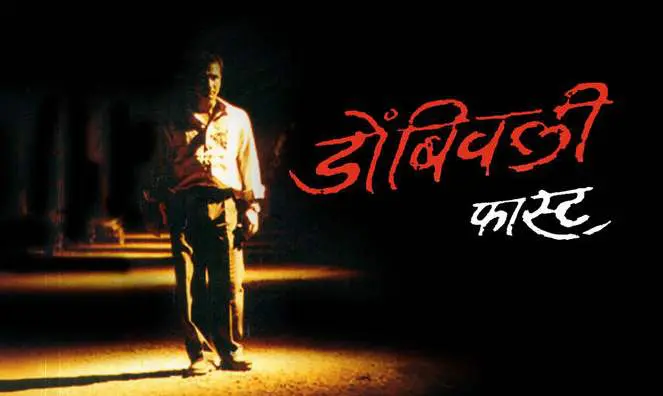 Dombivali Fast (2005) is a film about a man Madhav Apte (played by Sandeep Kulkarni). Madhav is a man with strong principles. He has strong values and he does not compromise with anybody. Madhav fights with people when he sees injustice and corruption. He protests against people includes – his boss, his colleagues, shop keepers and even his wife. His wife is tired of his habit. He is pushed to a corner by everybody who finds his path of righteousness too difficult to handle. He starts mayhem on streets on Mumbai because everything is going against his principles. This leads to a tragic situation in the end. Dombivali Fast was remade into Tamil by same director – Nishikant Kamat.
Killa (2015)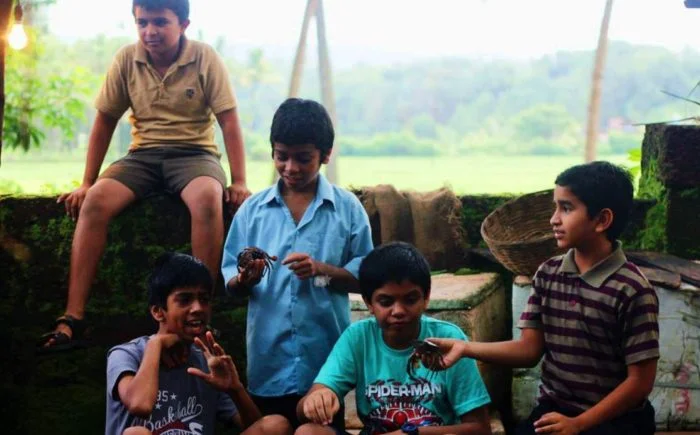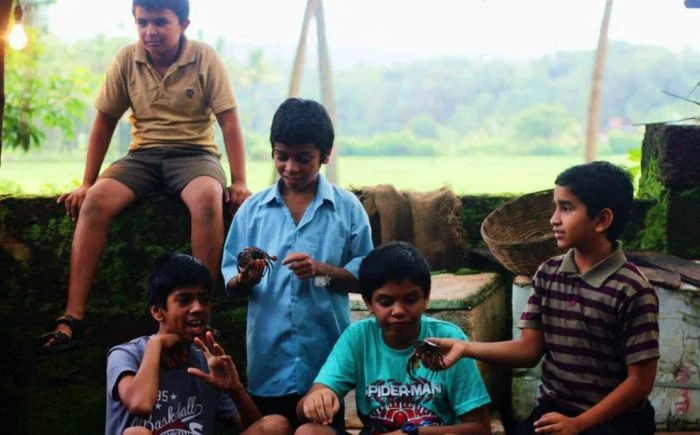 Killa (2015) is a story about an 11-year old boy whose father died recently. His mother gets a job transfer and they move to a new place. Chinmay Kale (played by Archit Deodhar) starts his education in a new school in the town. He is going through a tough time because of his father's death and the cope of making new friends at an unfamiliar place. Killa is an incredibly shot film. One of the best Indian Indie, I have seen in my life.
Fandry (2014)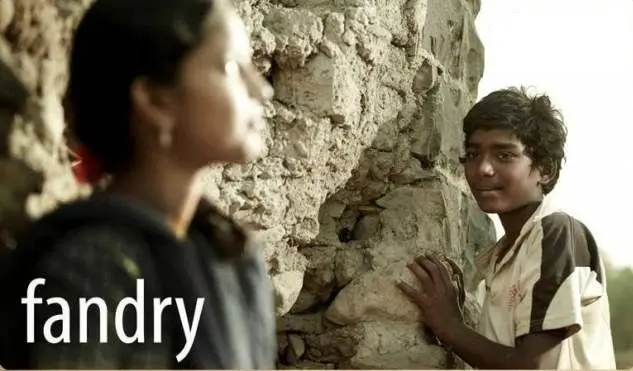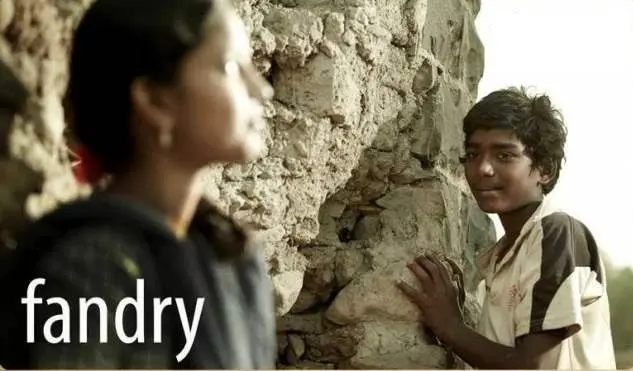 Fandry is a story about caste discrimination. Jabya (Somnath Awghade) is a pre-teen who lives in the outskirts of a caste segregated village. The family belongs to a low cast community and earn its living by doing menial jobs. Jabya and his friend Priya (Suraj Pawar) try to catch a bird (the black sparrow) throughout the film. According to a local legend, it is believed that when the ash obtained by burning the black sparrow is sprinkled on someone, it hypnotizes them to fall in love with the person sprinkling it. Jabya is in love this upper caste girl Shalini (Rajeshwari Kharat) and he wants her to fall in love with him.
Court (2014)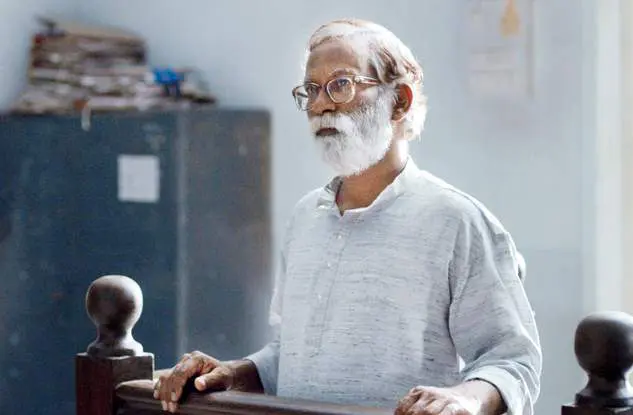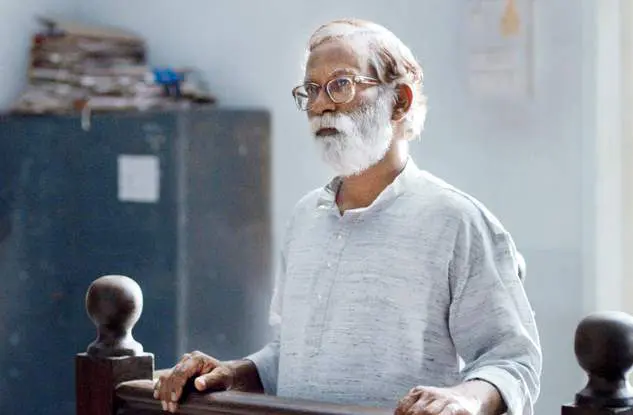 Court is a story about a folk singer who is tried in court on charges of abutment of suicide. A sewage worker's dead body is found inside a manhole in Mumbai. The folk singer is accused of performing inflammatory song which might have incited the worker to commit the act. The story follows and Chaitanya Tamhane captures the life of lawyers and judge outside the court. Court (2014) won National Award for Best Feature Film in 2015.
Lai Bhaari (2014)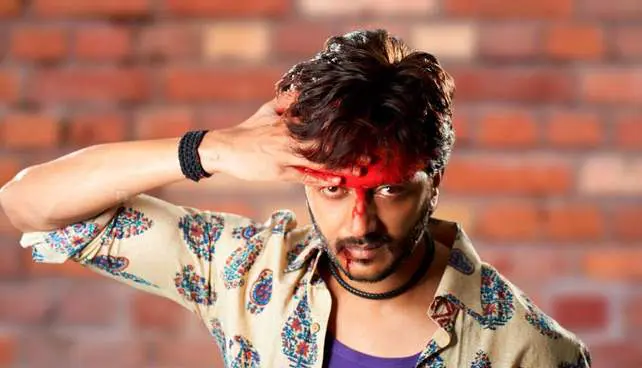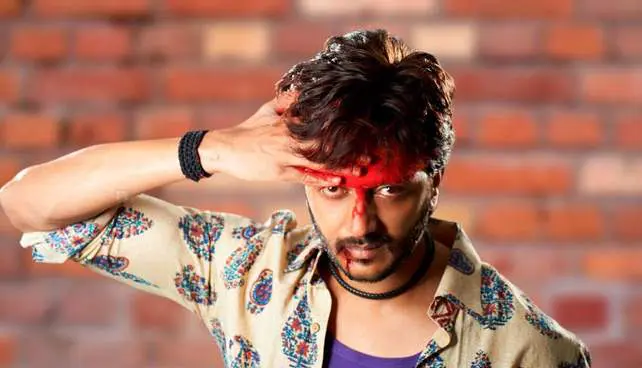 Lai Bhaari is a story about a husband-wife duo known for their social works and helping poor by giving them land and shelter. Wife (Sumitra Devi) is often insulted for not having a child even though she has been married for many years. Her maid suggests her to pray Lord Vithoba. Sumitra promises that she will give her first son to Lord Vithoba. Soon she gets pregnant and tells her husband about the promise she made. Pratap Singh (husband) is a man of modern thoughts. He says all this is ridiculous and flies off to London. When the baby is born, Sumitra calls up his husband and tells him that she is now convinced to keep the child. 25 years later when their child comes back from abroad after studies, Sangram kills him and Pratap. Sumitra prays to Lord Vithoba and a man who looks exactly like her son Prince comes into picture. The secret revealed in the end turns the story upside down. Lai Bhaari is a full-on family drama.
Harishchandrachi Factory (2009)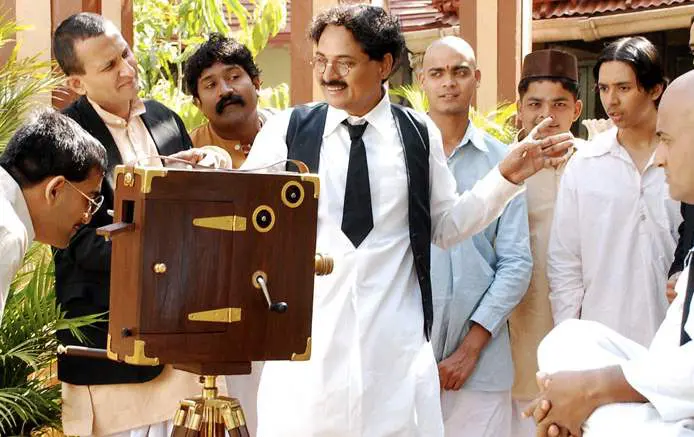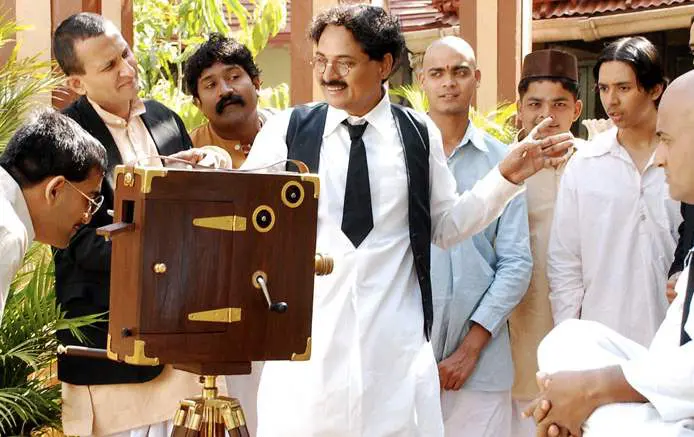 Harishchandrachi Factory is the story about India's first filmmaker Dadasaheb Phalke. Set in 1913, when two business-partners falls out – one decides to make his own silent motion picture. Dadasaheb Phalke (Nandu Madhav) travels to England to learn the technique. After he returns, he puts together a team of actors and technicians. All of their hard work results in the first film – marking the beginning of the world's biggest film industries.
Sairat (2016)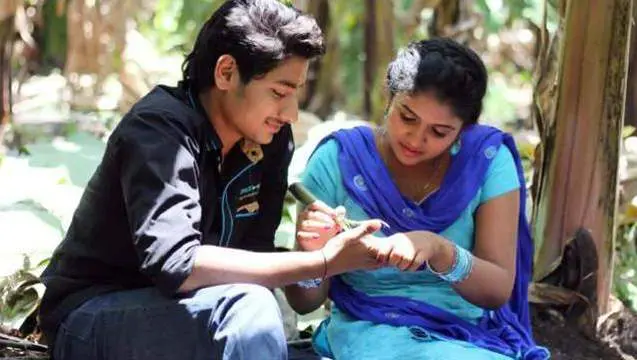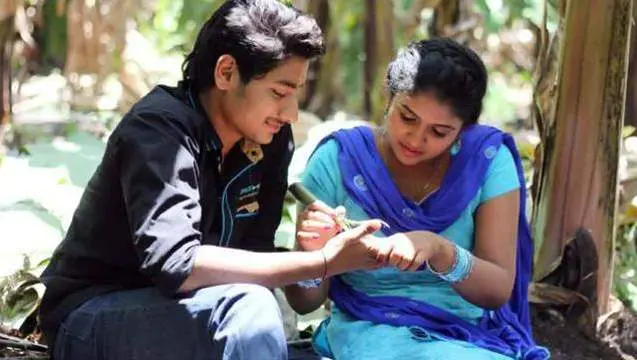 Sairat (2016) is a love story about a rich upper class girl Aarchi who falls for her classmate Prashya. Prashya belongs to a poor lower class family but he is intelligent. The magic happens and both of them start seeing each other. First secretly but then they get bolder. Aarchi's father is a powerful politician and his brother is following his father's footsteps. With the help of Prashya's friends – Baalya and Salya, Aarchi and Prashya run from the village but things don't go well for them. Sairat is the highest grossing Marathi film of all times.
Also Read : Best Malayalam Movies of All the Time
This is our list of 10+ Must Watch Marathi Films. Do let us know your favorites in the comments section below. Marathi Cinema never fails to impress me.