Romance! As the name suggests we all love to have more of it in our lives. We all love in our lives, so we love to watch romance in Cinema too.
Romance has become an inseparable part of Cinema. Indian movies have explored this genre over the years by making some great fab movies & have given a lovable treat to the audience.
So has the regional Marathi Cinema. It has also made various, content-driven Romantic movies in recent years and gained immense popularity all over India & even in the international film festivals also.
Other Regional Languages like Telugu, Tamil, Malayalam all are producing quality work in Romance genre.
Presenting some Best Marathi Romantic Movies which has spread lots of love among the audiences.
Best Marathi Romantic Movies You Must Watch
Muramba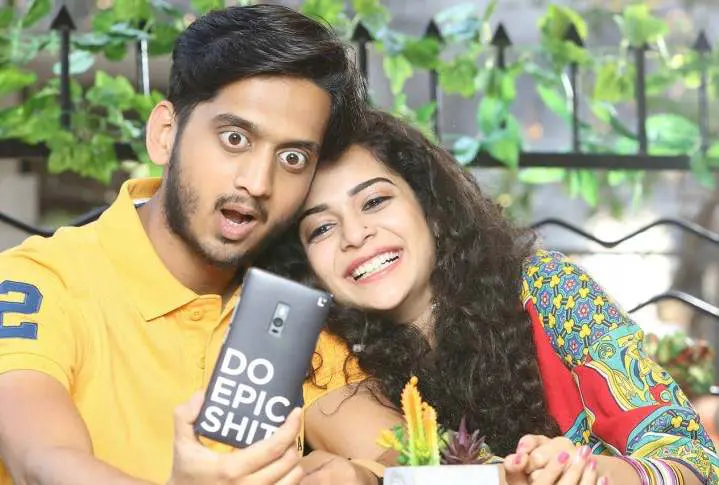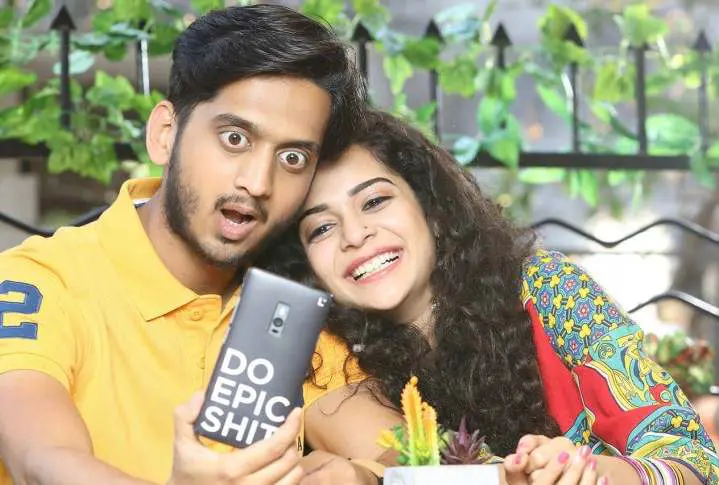 A story about a bad breakup between the young couple Alok & Indu. We see the bitter end of their relationship is the central plot.
It gets an interesting turn when Alok 's parents come to know about the situation so they both get involved in it to reconcile, despite Alok's disinterest.
It 's a fresh, new age Romantic-Drama-Comedy. It also shows bridging the gap between parents & a son in a subtle way.
Special mention- Cinematography by Milind Jog is brilliant, he makes every single frame look beautiful, also some camera movements which has never been used in Marathi Cinema.
Written & Directed by Varun Narvekar
Cast: Mithila Palkar, Ameya Wagh
Chinmayee Sumeet, Sachin Khedekar
Shala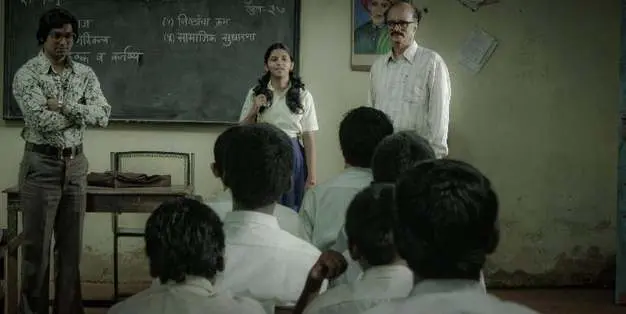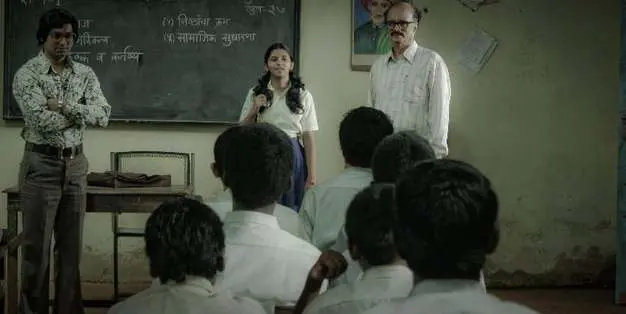 A School-Romance, a story about the pure teenage love.
A fourteen-year boy named "Joshi" has a crush on his classmate girl "Shirodkar", he wants to convey these feelings to her.
Joshi has three friends along with him everywhere, who are also going through the same phase of love-like feeling.
Treatment of this movie gentle & sweet. Nicely written characters & sincerely performed by each of the actors.
We see maturity in Direction & Written for an immature love story.
Adapted from the novel of the same name by Milind Bokil.
Screenplay: Avinash Deshpande
Directed by: Sujay Dahake
Cast: Anshuman Joshi, Ketaki  Mategaonkar
Mumbai Pune Mumbai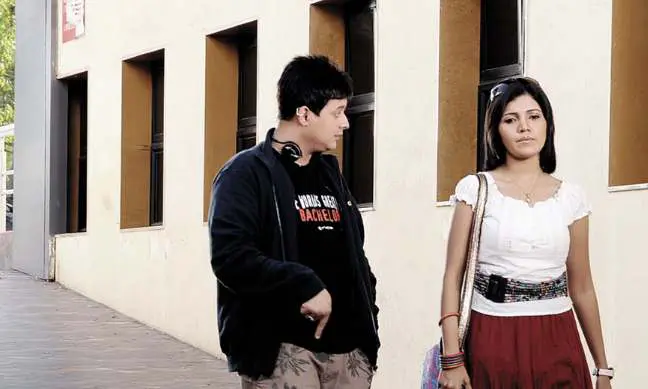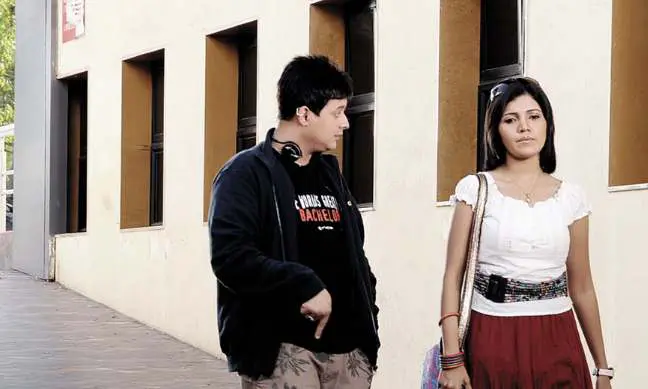 As the name suggests, the story is about a young girl from Mumbai comes to Pune to meet a prospective groom as said by her mother & then goes back to Mumbai. Something really great happens in between. She meets someone else.
The film has the well-paced Screenplay. Characters keep shifting their places from one to another, so it becomes a ride throughout the city. It is one of the Best Marathi Romantic Movies of All Time, it was in remade in Hindi as Mumbai Delhi Mumbai.
Story & Screenplay: Satish Rajwade, Parag Kulkarni
Directed by: Satish Rajwade
Cast: Mukta Barve, Swapnil Joshi
Ti Sadhya Kay Karte?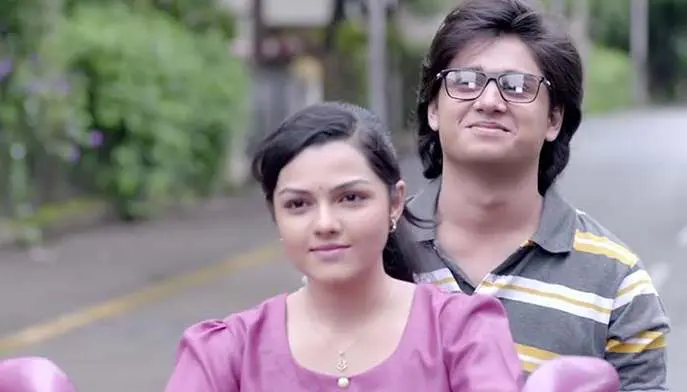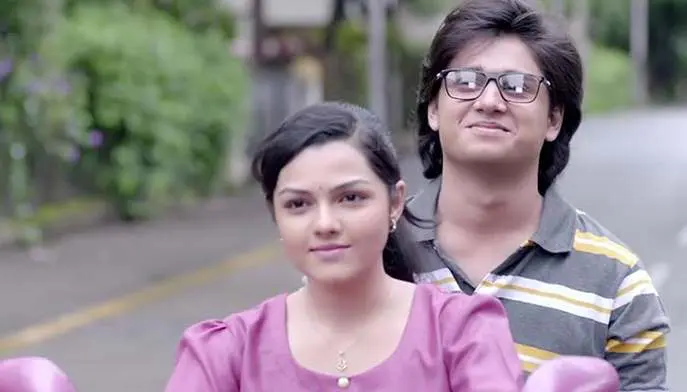 "What's  she up to these days?" This is the central plot of this film.
It's a love story of Anurag aka Anya & Tanvi. Both are childhood friends who used to live in the same colony and they used to study in the same school too.
It's the occasion of reunion party of batchmates happening after years & the actual present time in the film, which changes everything for Anya as he starts remembering his childhood best friend & love, Tanvi.
With some delightful dialogues and very well acted, this movie serves as a memento to each one of us who had once loved someone.
Story: Satish Rajwade  Screenplay: Manaswini Lata Ravindra
Directed by: Satish Rajwade
Cast: Ankush Chaudhari, Tejashri Pradhan
Abhinay Berde, Arya Ambekar
Hruditya Rajwade, Nirmohi Agnihotri
Double Seat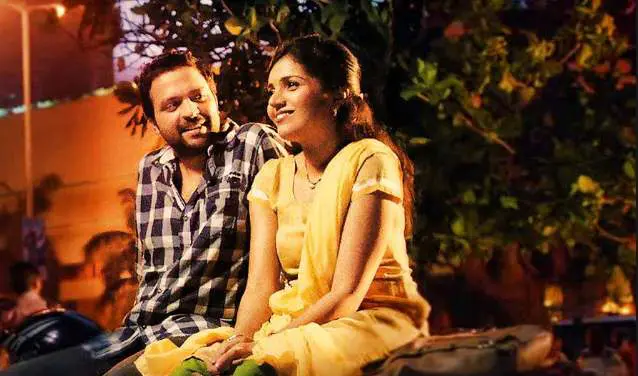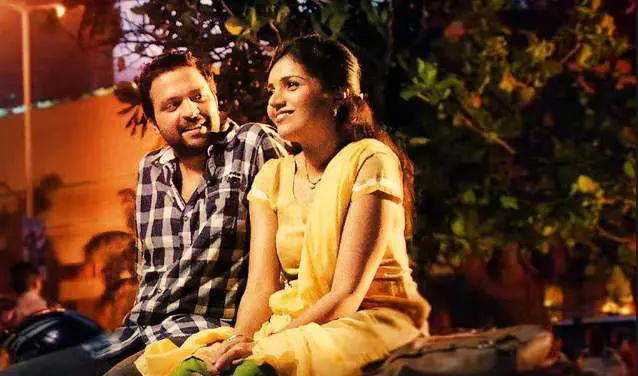 Like the name suggests it's about a newly married couple who find relishing moments while riding double seat.
Living in a middle-class family, in a chawl which is in Mumbai. They both seem to be compromising on their privacy and romance.
It's when their life takes turns when they both decide to move out of the house & shift to the new one without their parents.
Both, Writer-Kshitij Patwardhan & Director-Sameer Vidwans are the real heroes of the movie, they 've proved it through simple approach, dialogues & narrative.
Story-Screenplay-Dialogues: Kshitij Patwardhan, Sameer Vidwans
Directed by: Sameer Vidwans
Cast: Mukta Barve, Ankush Chaudhary
Premachi Goshta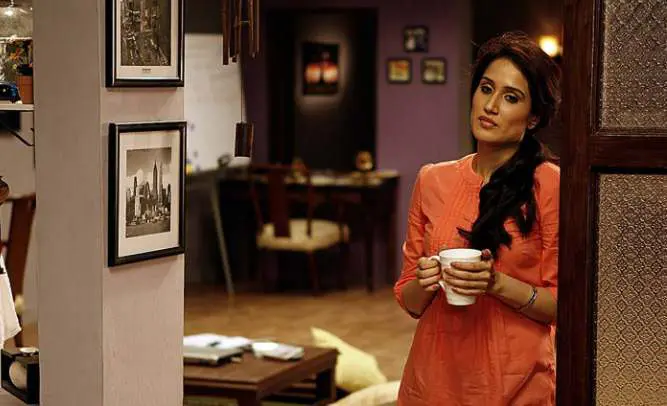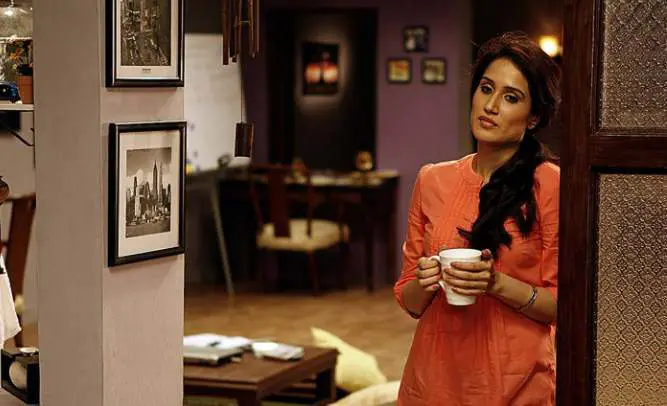 A story about two strangers who meet at a marriage counselor's office.  A small conversation between them leads to the close friendship and then an unconfessed love.
marriage. When they both are about to confess their feelings to each other, their respective spouses come back into their lives.
Cast: Atul Kulkarni, Sagarika Ghatge
Story: Satish Rajwade  Screenplay & Dialogues: Chinmay Kelkar
Directed by: Satish Rajwade
Chi Va Chi Sau Ka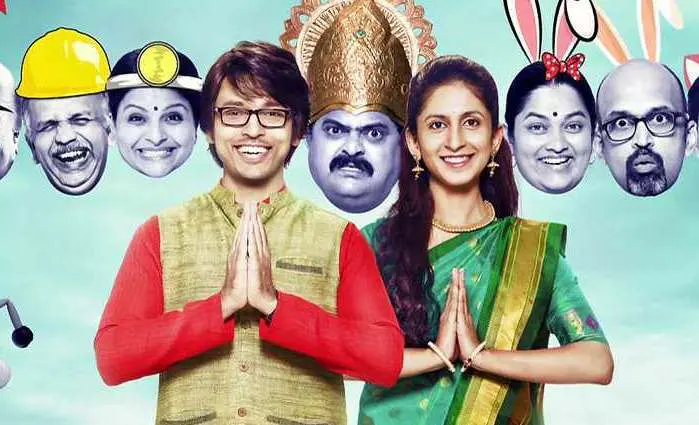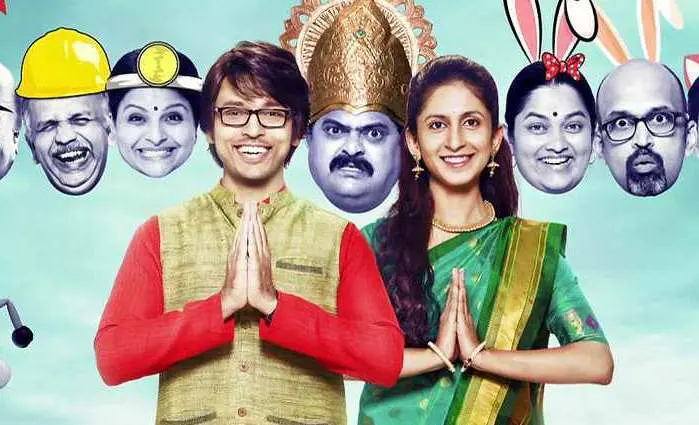 It's about a Mr. & a Miss. They are  Mr.Satyaprakash  & Miss. Savitri respectively.
Like all thee tradition-following Marathi families, their respective parents also want both of them to meet & greet each other & marry eventually with all customs & rituals.
But. To convince today's young generation couple is n't an easy task, they both demand to have the live-in relationship.
Director has given a different approach to the narrative, we see every character breaking the 4th wall after some scenes.
Unlike other rom-coms, we get to see some quirky characters and both of them are exactly opposite to each other.
Screenplay: Paresh Mokashi, Madhugandha Kulkarni
Directed by: Paresh Mokashi
Cast: Lalit Prabhakar, Mrunmayee Godbole
Timepass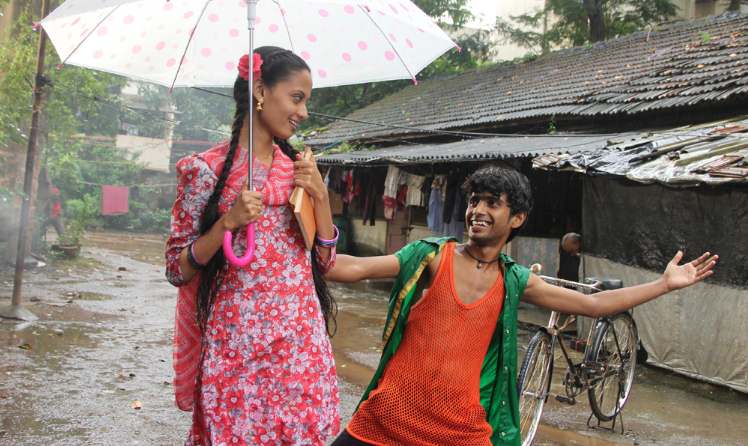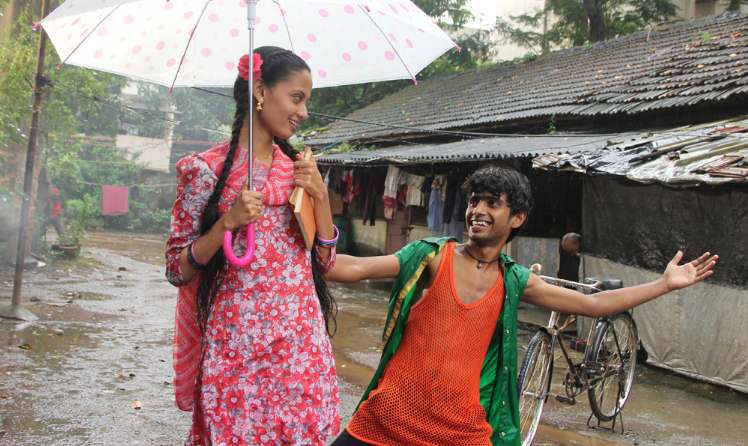 Just like we love to do it all the time & especially in the teenage, in which one can easily fall in love with someone, but this someone can be anyone!
Dagdu a mischievous boy, ill-mannered, bad at behavior, fails in all the subjects, in college. Without taking this seriously at all he keeps doing the same & finally falls in love with Prajakta  Lele, a big villain in Dagdu's life, But why?
Cast: Prathamesh  Parab, Ketaki Mategaonkar
Based on: Knocked Up by Shaiju Matthew
Story & Screenplay: Priyadarshan Jadhav & Ravi Jadhav
Directed by: Ravi Jadhav
Duniyadari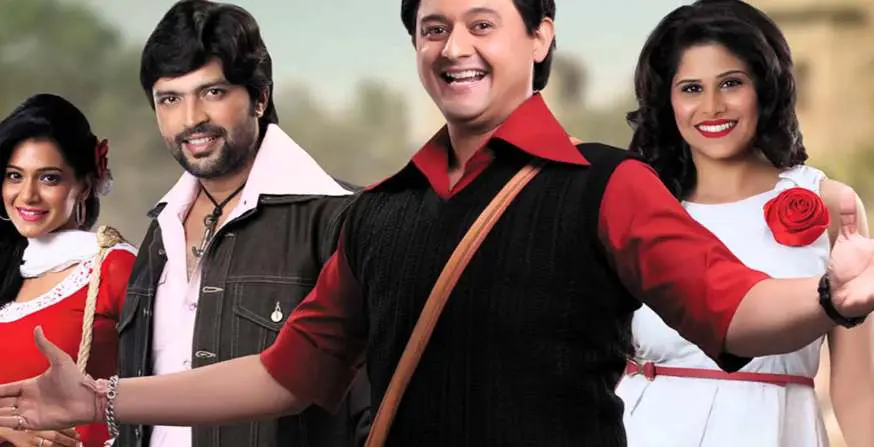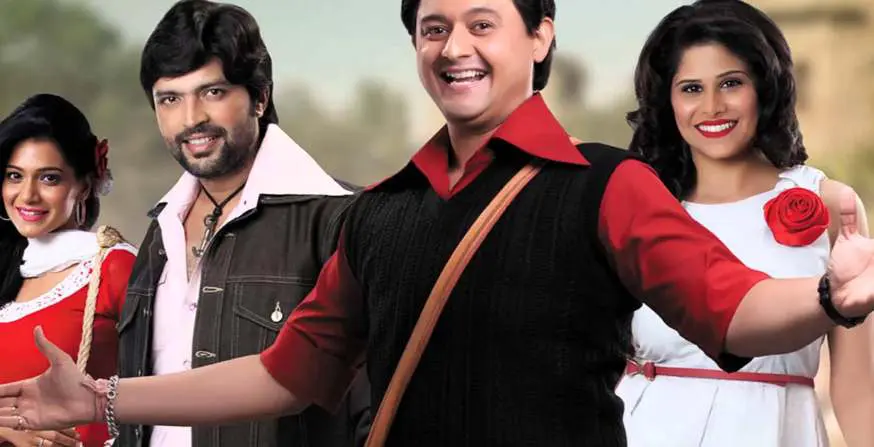 It's a classic novel of the same name written by Late. Suhas Shirvalkar.
Adapted into a full-fledged screenplay by Chinmay  & a huge ensemble cast directed by Sanjay Jadhav who was also known as a Cinematographer.
Revolving around a youngster boy Shreyas who is shifted to Pune & has started studying in SP college.
Set in the 70's it gives the feel of Hindi cinema of that time.
Initially, this movie is about friendship & camaraderie, and rivalry. But moreover, it later becomes a love triangle. Shreyas loves Shirin and  Meenu loves Shreyas but Shirin is gonna marry some other guy.
Cast: Ankush Chaudhari, Swapnil Joshi, Jitendra Joshi, Sai Tamhankar, Urmila Kanitkar
Screenplay: Chinmay Mandlekar
Directed by: Sanjay Jadhav
Coffee Ani Barach Kahi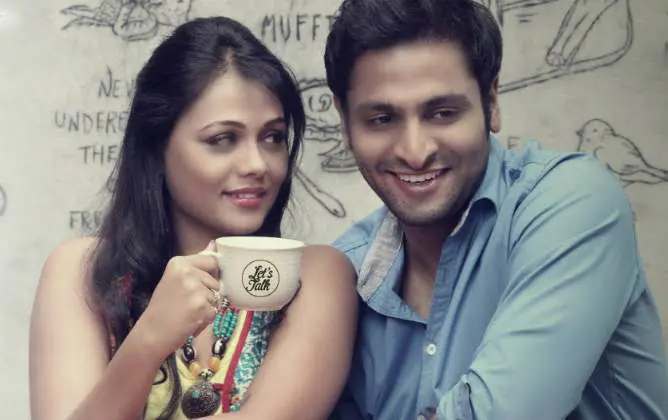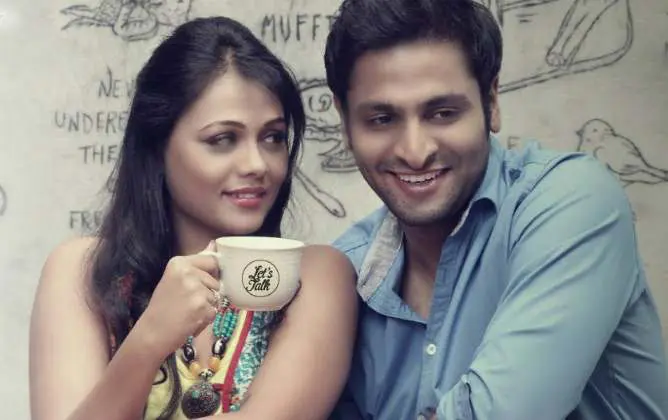 Coffee- having the central place, special attraction in the film, the story also begins from the place itself, a coffee shop.
Jaai, a typical, happy go lucky girl whose idea of love is inspired by films.
Nishaad is exactly opposite and thinks love has no purpose in life and it's just an illusion
This both opposite character attracts finally and meets right there at the coffee shop. Both fall in love with each other. But, will the confess this feeling to each other? Or who will confess it firstly
A simple, refreshing love story, quite modern and progressive and it is set in a metro city
Cast: Vaibbhav Tatwawadi, Prarthana Behere, Neha Mahajan
Written By:  Aditi Moghe
Directed By: Prakash Kunte
Also Check: List of Best Marathi Movies of All Time
Your Turn!
We are sure that we may have missed some great Marathi Romantic Movies in this list, please do share which one is missing or also share which Marathi Romantic film is your favorite in the comment section.