Disco Dancer (1982)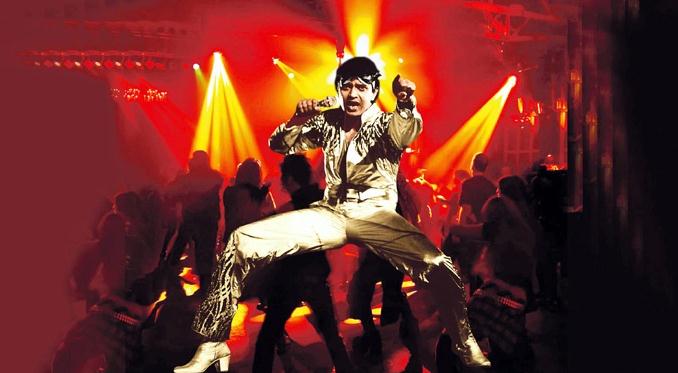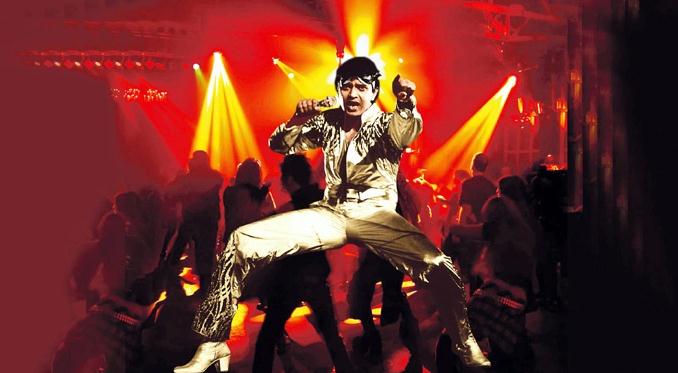 Disco Dancer is a 1982 musical drama starring Mithun Chakraborty in the lead role turning him into an overnight star.
The film is directed by Babbar Subhash and tells the rags-to-riches story of a street performer. The film is widely famous for its music composed by and songs voiced by Bappi Lahiri.
Also Read: Bollywood Movies about Dance and Music
Ardh Satya (1983)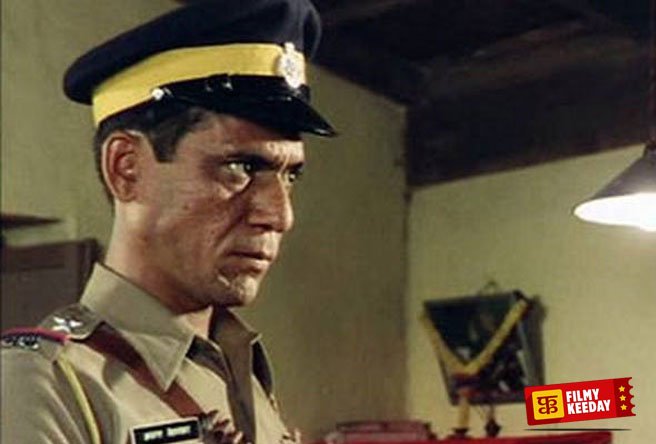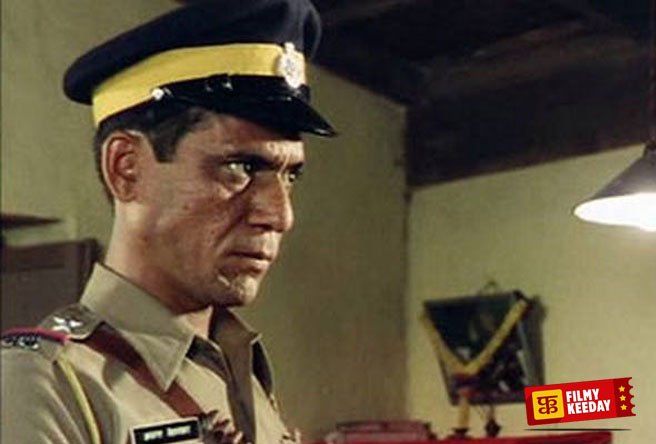 Ardh Satya is a political drama film directed by Govind Nihalani.
The film tells the story of an honest police officer played by Om Puri, whose morals, ethics and passion for serving the people are questioned, challenged, and ruined at times by the corrupt bureaucrats and political goons and how he falls into the pit of the same muddle that he was trying to clear. Besides Om Puri, the film also stars Smita Patil, Sadashiv Amrapurkar, Naseeruddin Shah, and Amrish Puri in important roles.
Coolie (1983)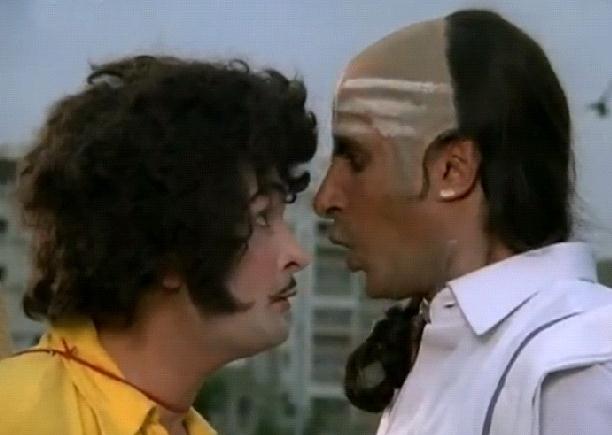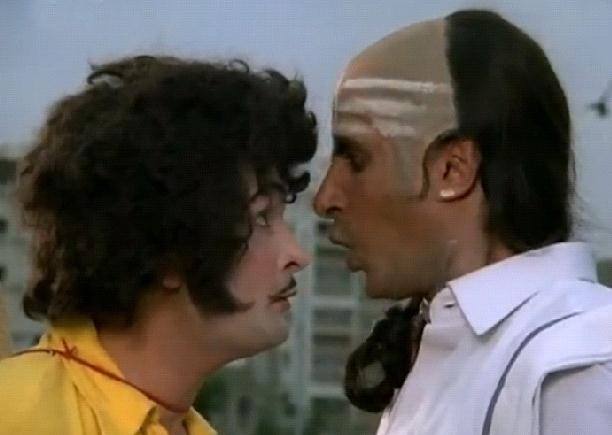 Coolie is a 1983 action comedy that almost took away the life of our beloved Sheheshah of Indian cinema. Directed by Manmohan Desai and written by the veteran comedian Kader Khan, the film tells the story of a Coolie named Iqbal portrayed by Amitabh Bachchan.
Besides Amitabh Bachchan, the film also stars Rishi Kapoor, Waheeda Rehman, Suresh Oberoi, Kader Khan, Rati Agnihotri, and Puneet Issar.
Masoom (1983)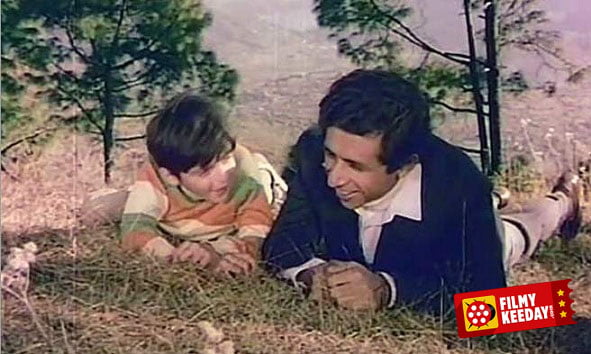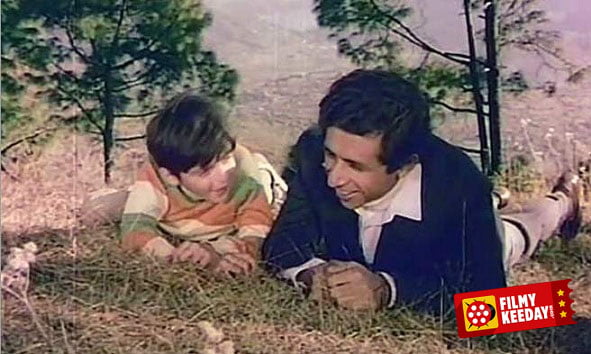 The 1983 film Masoom features the directorial debut of Shekhar Kapur. Masoom is a film adaptation of 1980 novel titled Man, Woman, and Child written by Erich Segal. The film tells the story of a happy family and how their lives change when a young boy is brought into the house.
Naseeruddin Shah and Shabana Azmi play the lead characters in the film, whereas Jugal Hansraj, Urmila Matondkar, and Aradhana play the roles of their children.
Jaane Bhi Do Yaaro (1983)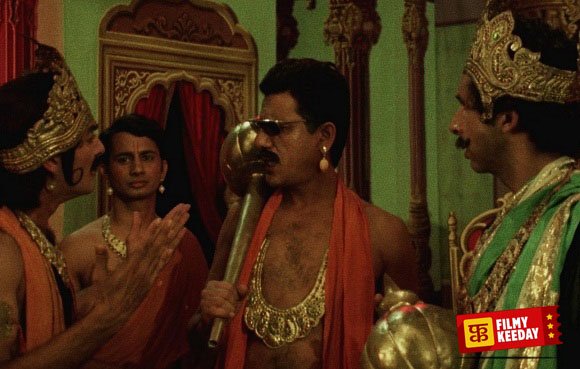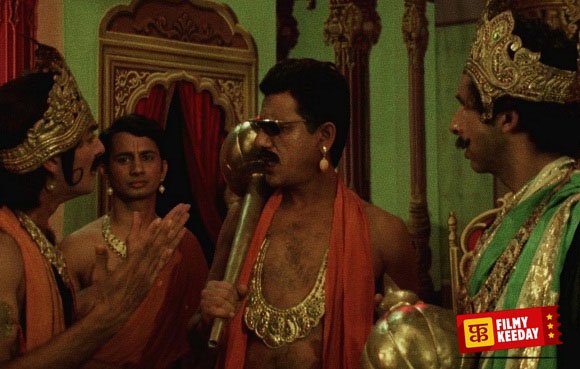 Jaane Bhi Do Yaaro is a Political satirical comedy film featuring an ensemble cast of Naseeruddin Shah, Om Puri, Satish Shah, Pankaj Kapur, Satish Kaushik, Neena Gupta, Ravi Baswani, and Bhakti Bhave.
The film is a brilliant satire on the corruption prevailing in the Indian politics, news media, and construction business.
Saaransh (1984)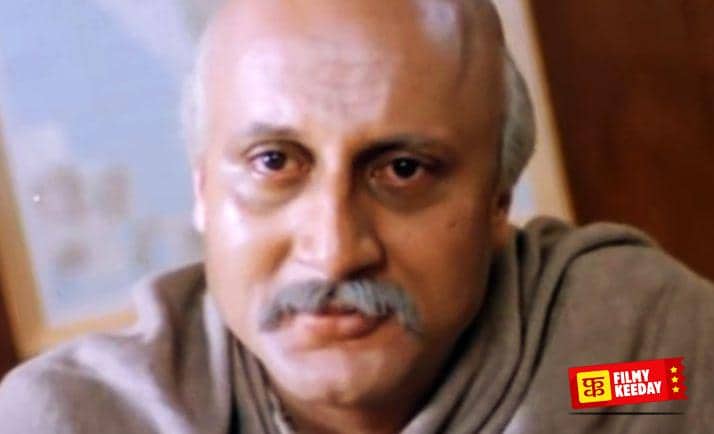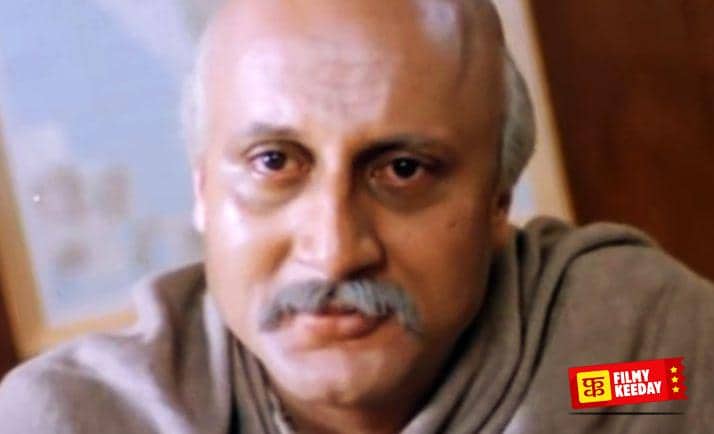 Saaransh is a Bollywood emotional drama film featuring the debut of Anupam Kher who plays an elderly father at a very young age.
Directed by Mahesh Bhatt, the film is about a Marathi couple living in Mumbai, who are coping with the sudden loss of their only son. Anupam Kher eventually won the Filmfare Award for Best Actor in a Leading role for his performance in the film.
Saagar (1985)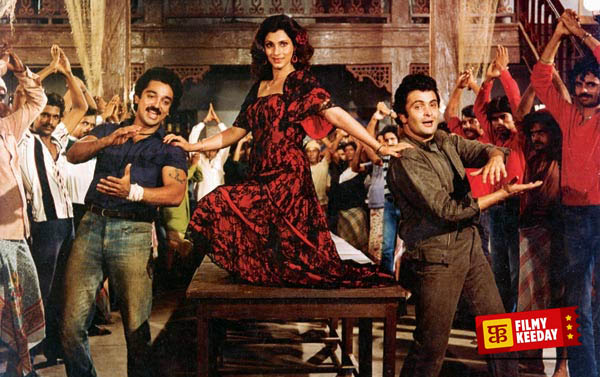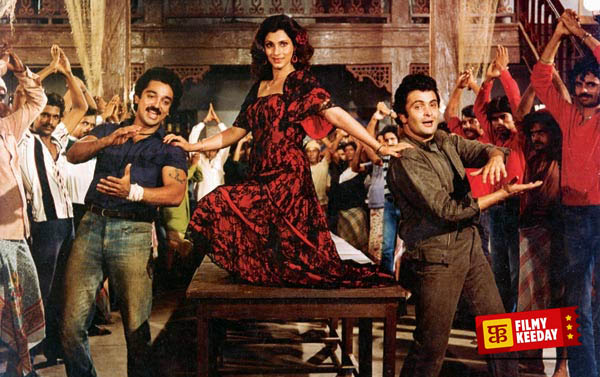 Saagar is a 1985 Hindi Love Triangle Bollywood Film directed by Ramesh Sippy. Touted as the comeback film for Dimple Kapadia, Saagar was one of the exceptional films of the 80s. Featuring Kamal Haasan and Rishi Kapoor in the lead characters wooing the same girl played by Kapadia, the film depicts a love triangle.
It is one of the rare performances in Bollywood film industry by Kamal Haasan where his performance was nominated for both Best Lead Actor as well as Best Supporting Actor. He eventually won his first and only Filmfare Best Actor award in Hindi film industry.
Meri Jung (1985)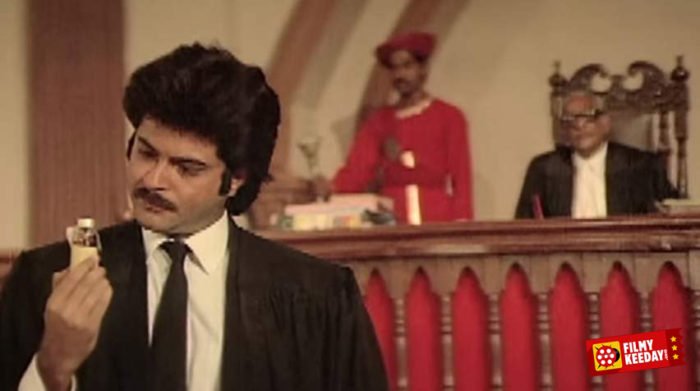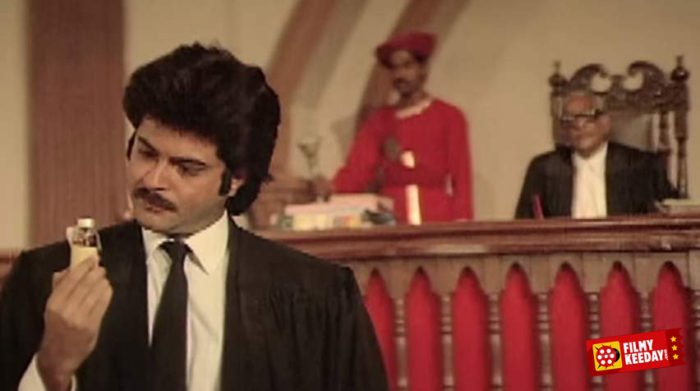 Meri Jung is a crime thriller film directed by Subhash Ghai. Meri Jung was a breakthrough film for Anil Kapoor that turned him to a mature actor and earned him a superstar status in Bollywood.
The film also features Amrish Puri as criminal lawyer G.D. Thakral which is considered as one of his many brilliant villainous characters.
Also Read: Movies on Lawyers and Courtroom Drama