Music, Songs and Dance are the heart, soul, and zeal respectively for the Bollywood film industry.
You could hardly find a Bollywood movie without these 3 essential elements irrespective of the genre the movie belongs to.
While music and songs have always got their share of credits with singers and composers garnered accolades from time to time, dance has always been overlooked or ignored at times. Despite being one of the essential creative elements in Bollywood filmmaking, this art form is hardly explored or given its due credit as one of the strong pillars of a Bollywood movie.
Well, few filmmakers have however recognized this flaw and in order to celebrate the dance element more vividly and colorfully, that they honored this art form by dedicating films completely to dance.
Today, we bring you a list of best Bollywood films based on Dance theme.
Best Bollywood Films about Dance 
Jhanak Jhanak Payal Baaje (1955)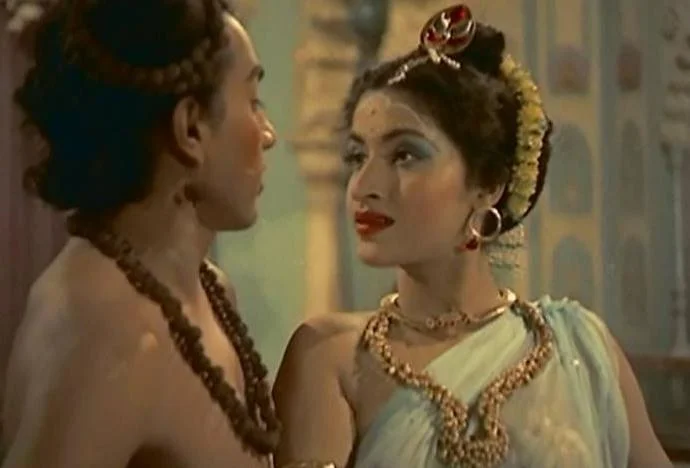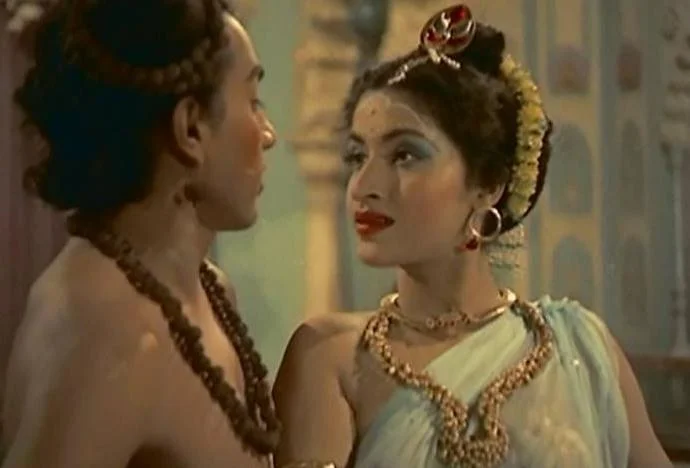 Jhanak Jhanak Payal Baaje is one of the early Technicolor films released in 1955. Directed by V. Shantaram, the film is a royal tribute to classic dance and tells us a story of love transpired between two passionate dancers, who get distracted from the art for a while resulting in their separation. However, by the end of the movie, the couple is reunited and they partner with each other to win the prestigious Bharat Natarajan. The film stars Gopi Krishna and Sandhya as the lead pair in the movie.
Navrang (1959)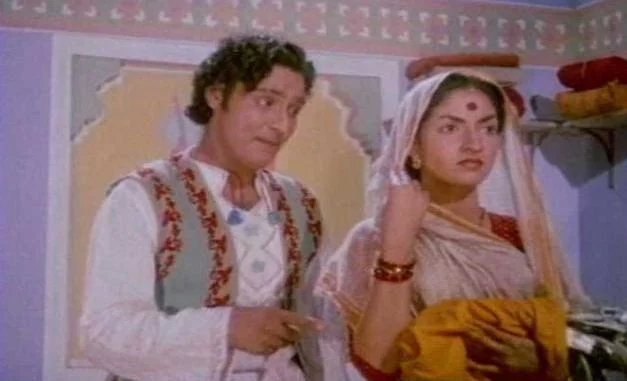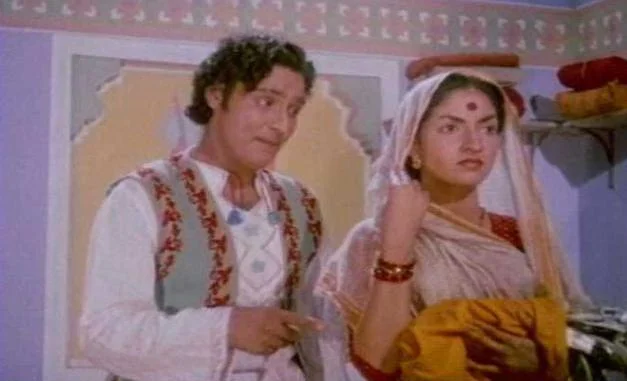 Navrang is another classical dance film featuring Sandhya as Jamuna/Mohini. Yet again, V. Shantaram is successful in creating the magic on silver screen with dance as the main element of the film. After the success of Jhanak Jhanak Payal Baje, Shantaram comes up with another story about a poet, who creates a fantasy woman in his wife's body out of his own imagination and calls her Mohini. The obsession with Mohini grows to a level that his relationship with his wife gets tampered, but is mended at the end. The film is known for its iconic songs such as Adha Hai Chandrama, Are Ja Re Hat Natkhat, etc.
Sargam (1979)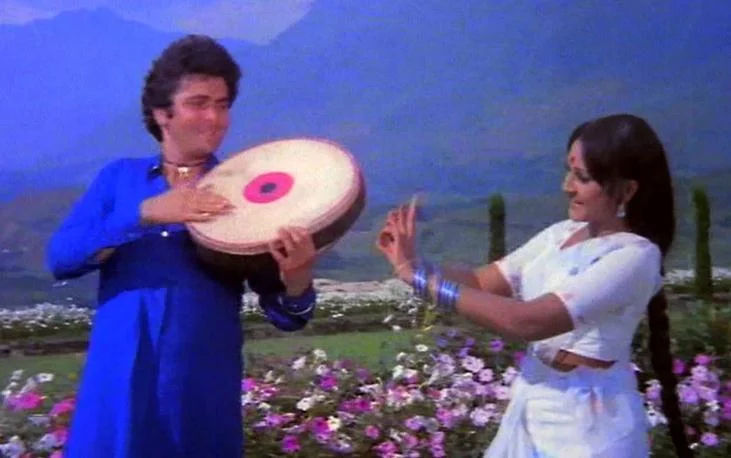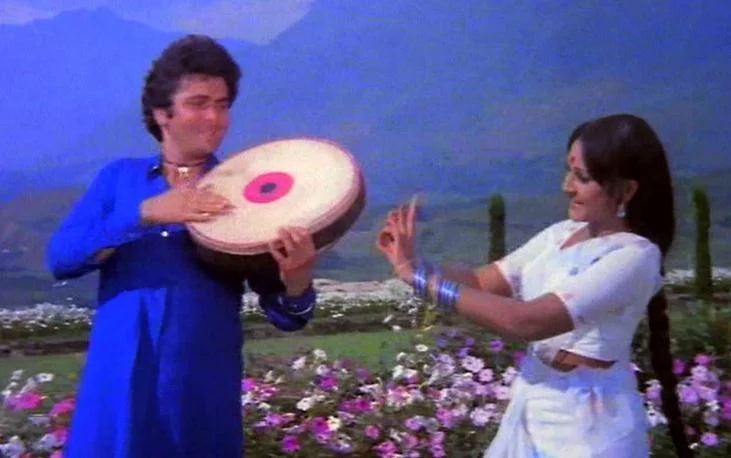 Sargam is K.Vishwanath's Hindi remake of his Telugu film Siri Siri Muvva released in 1976. Jaya Prada reprises her role from Telugu film in the Hindi version, whereas Rishi Kapoor plays the male lead in the film. The film is about two people, a mute girl and an orphan boy, who find love and companionship with each other after being ill-treated by others. The film is also widely known for its blissful music and amazing dance performances by Jaya Prada.
Disco Dancer (1982)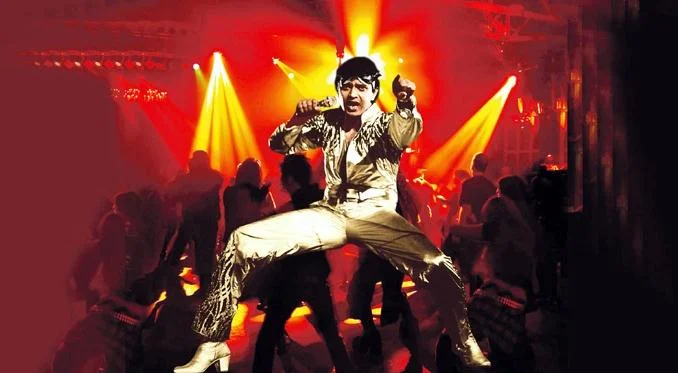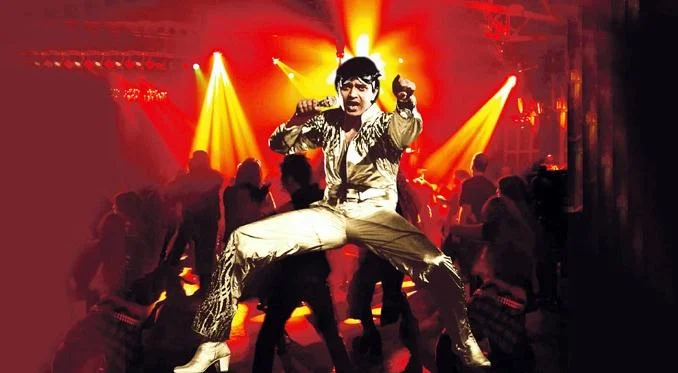 When it comes to dancing in Bollywood, the first male actor that comes to everybody's mind is Mithun Chakraborty. The first master class performance of this dancing superstar was seen in the 1982 Hindi film Disco Dancer. The film tells the rags-to-riches story of a young street performer, who becomes a dancing sensation in the country when he is noticed by Om Puri. The film has some cool dancing numbers such as I am a Disco Dancer, Jimmy Jimmy Jimmy Aaja, and Goron Ki Na Kaalo Ki.
Also Read : Bollywood films about Music and Musicians
Ilzaam (1986)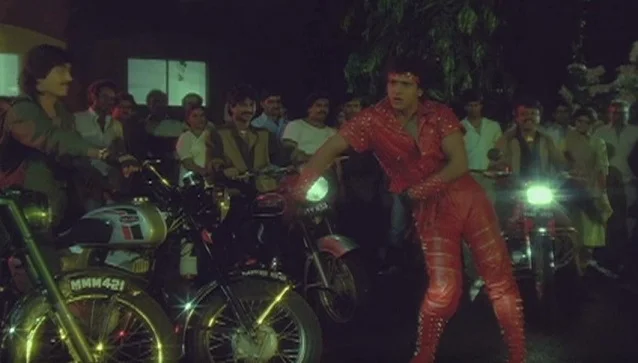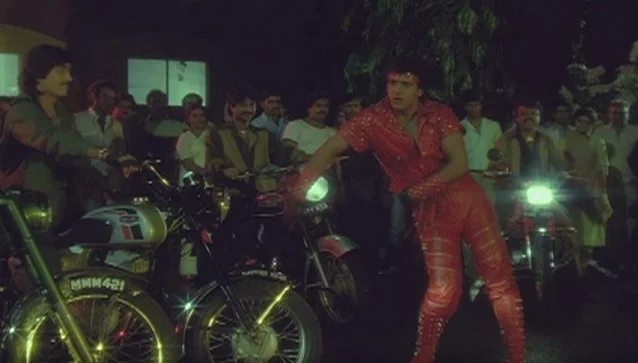 The 1986 Bollywood film Ilzaam is not entirely a dance film like others on the list. However, the film's central character is a street performer and aids his gang to rob the neighborhood while he distracts the people with his street dancing. The film stars Govinda in his debut alongside Neelam in the lead role, whereas Shatrughan Sinha, Prem Chopra, Anita Raj and Shashi Kapoor play supporting roles. The film is known for its famous dance number featuring Govinda, another dancing superstar of Bollywood, titled I am a Street Dancer.
Naache Mayuri (1986)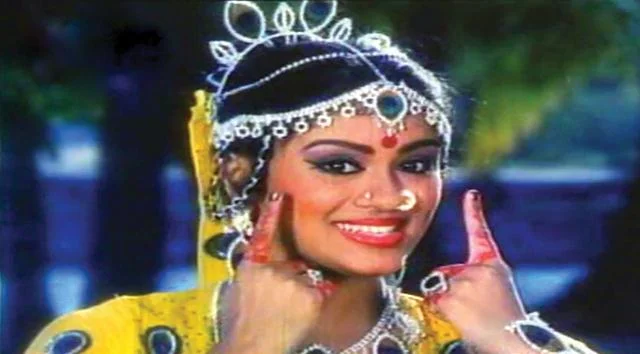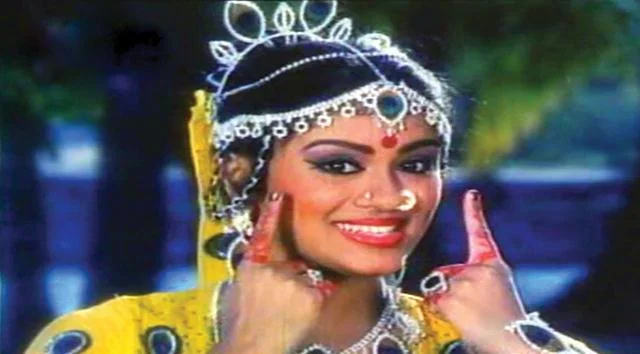 Naache Mayuri is a 1986 dance biographical film directed by T. Rama Rao. It is one of the first and I believe the only biographical film with the actress starring in the lead role is playing herself and not another character. The film stars Sudha Chandra as Sudha Chandra and tells the story about her becoming a successful dancer even after losing her leg in an accident.
Dance Dance (1987)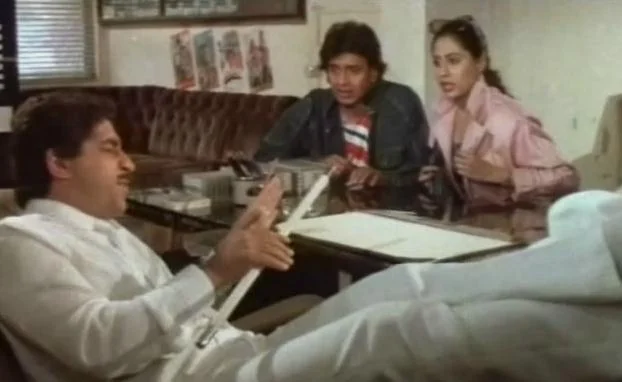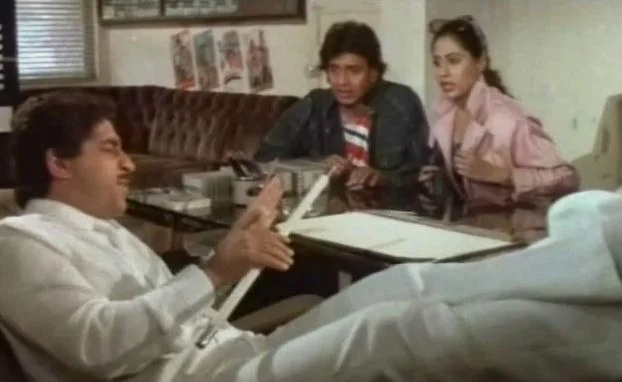 Dance Dance is yet another dance-themed film starring Mithun Chakraborty in the lead role. Directed by Babbar Subhash, the film also explores the dancing prowess of Mithun with some unforgettable numbers like Dance Dance and Super Dancer. Alongside Mithun, the film also stars Smita Patil, Mandakini, Amrish Puri, Shakti Kapoor, and Dalip Tahil in supporting roles.