Bollywood has played a major part in our lives when it comes to relationships. Whether it's a mother-son bond, friendship bond or a romantic relationship, Bollywood has set an example. Over the years, it has given us idealistic ways to display our love and care towards different relations in our life.
Although all the major relationships in Bollywood movies have been pretty much similar, the bond between brothers often had different shades. While it was great love and friendship between the brothers in few films, there was also fierce rivalry on many occasions.
Most films also featured separation of the brothers at a young age and later uniting at dire circumstances. Also, sometimes falling for the same girl or building a great friendship without even knowing that they are in fact brothers.
Well, here are some of the best Movies based on brothers featuring their love, bonding, friendship, rivalry, hatred, and all kinds of different emotions.
Best Bollywood Films on Brothers
Our list contains some of the iconic films ever made on Brothers. However, it also contains a few from the modern day cinema that may not be on par with the classic flicks, but equally, deserves to be on the list. The reason being the way those films displayed the bonding between the brothers.
So, let's check out the list:
Ram Aur Shyam (1967)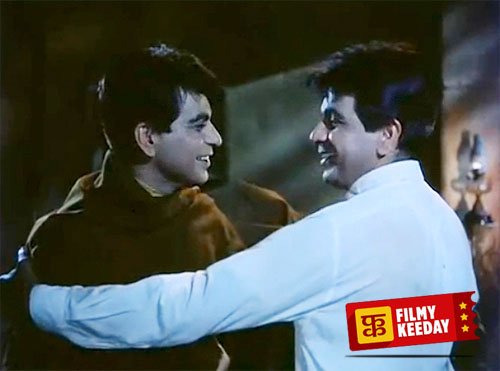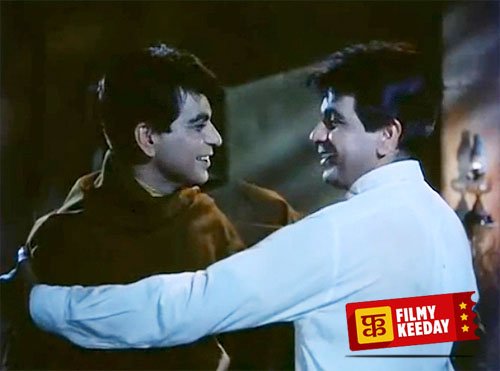 Directed by Tapi Chanakya, Ram Aur Shyam became a trendsetter for many films in the coming years which featured twins. The film stars Dilip Kumar in double roles as Ram and Shyam, whereas Waheeda Rehman and Mumtaz played the female lead. The film tells the story of twin brothers separated at birth and reunited after many years when they are all grown up and brought up in different settings.
Gunga Jumna (1961)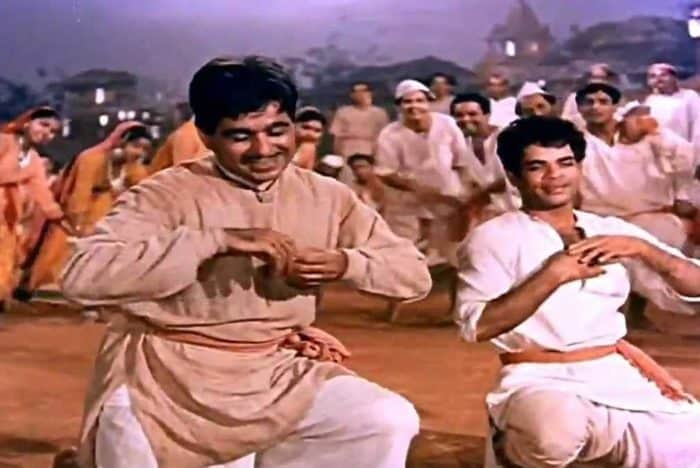 Gunga Jumna is a 1961 tale of two brothers in the titular characters, portrayed by real life brothers Dilip Kumar and Nasir Khan. The film is directed by Nitin Bose and tells the story of sibling rivalry, where one brother is a dacoit and the other is a policeman. The rest of the story tells us whether love triumphs over duty or is it the other way round.
Waqt (1965)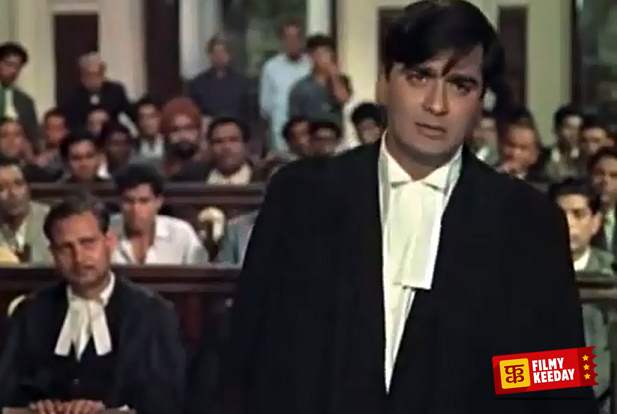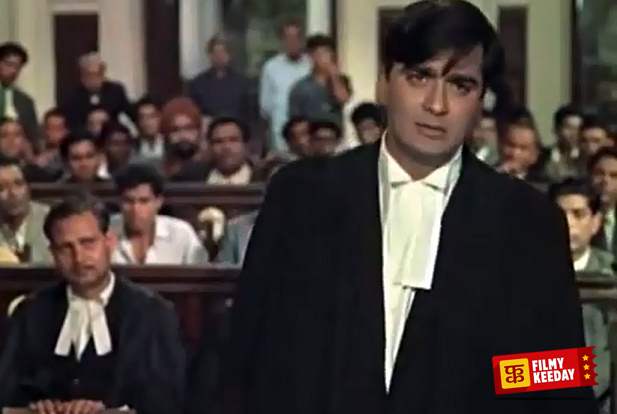 Waqt is a 1965 Bollywood disaster film directed by Yash Chopra. The film features an ensemble cast of Raaj Kumar, Sunil Dutt, Balraj Sahni, Sadhana, Balraj Sahni, Shashi Kapoor, Sharmila Tagore, and Achala Sachdev in pivotal roles. The film is basically about a family that loses everything and gets separated from each other. The true essence of the film is the way they are united and the courtroom drama involving all the three brothers and their father, its a complete Bollywood family Drama film.
Johny Mera Naam (1970)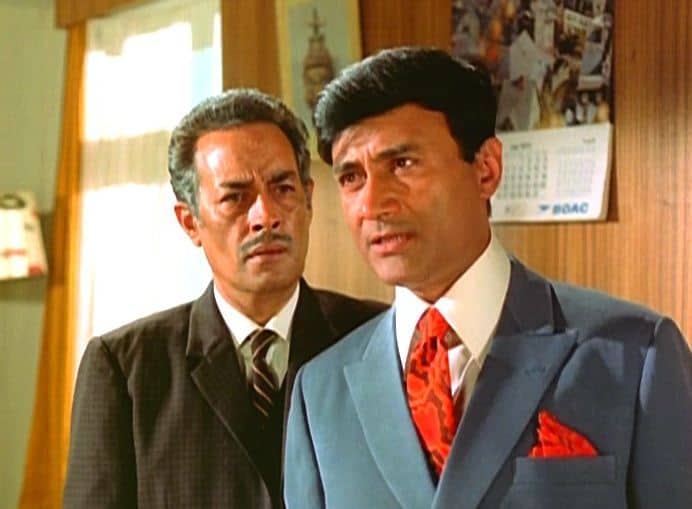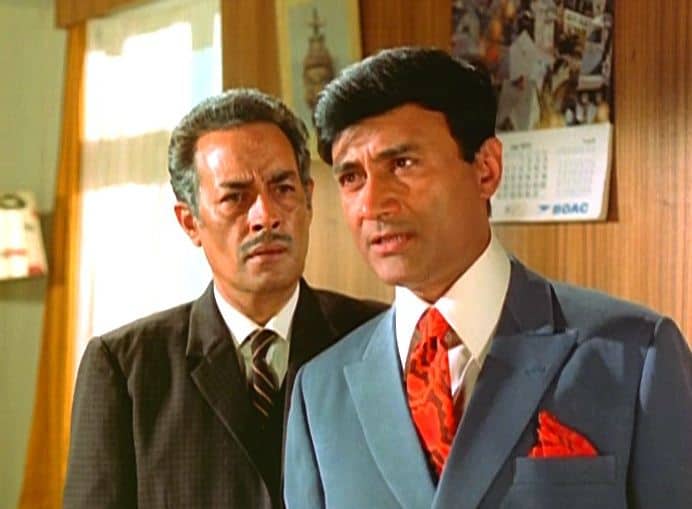 Johny Mera Naam is a 1970 Bollywood crime film featuring Dev Anand in the lead role, whereas Pran plays his long lost brother. The film was directed by Vijay Anand, the real-life brother of Dev Anand. Hema Malini plays the female lead in the film, whereas Jeevan, Premnath, I.S. Johar and Iftekhar play different characters in the movie.
Yaadon Ki Baaraat (1973)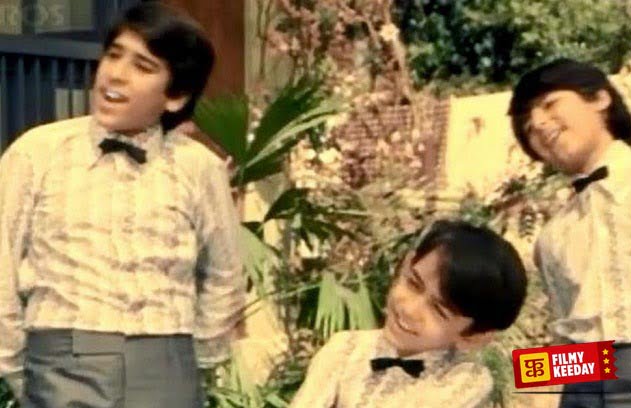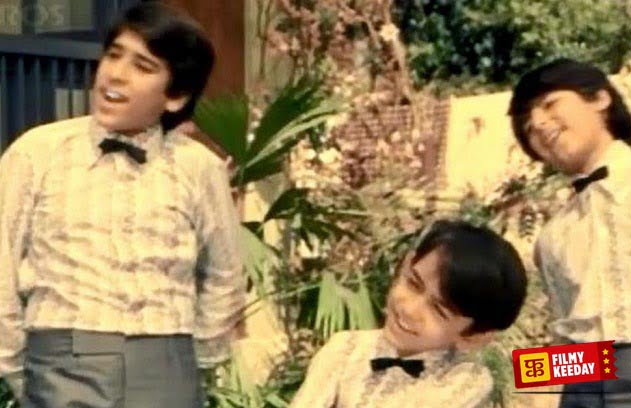 Yaadon Ki Baaraat is a 1973 musical action drama film directed by Nasir Hussain. The film is noted for its exceptional music by the legendary composer R.D. Burman. The film did well despite some new faces and Dharmendra being the only star in the film. The film is about three brothers who are separated in their childhood and later reunited under dire circumstances.
Deewar (1975)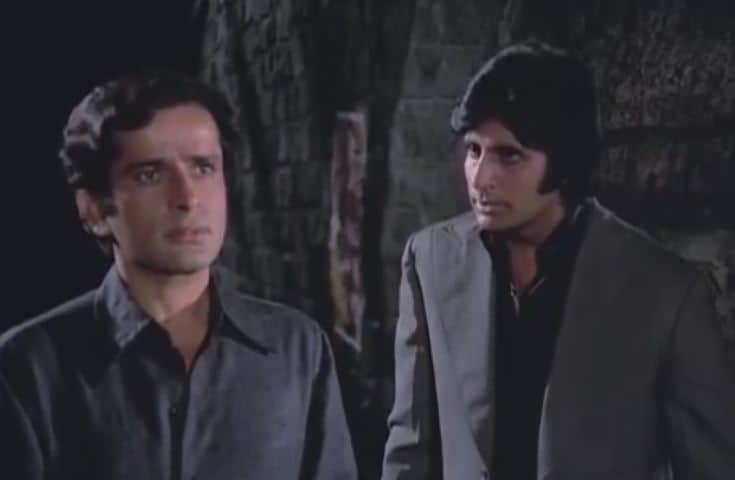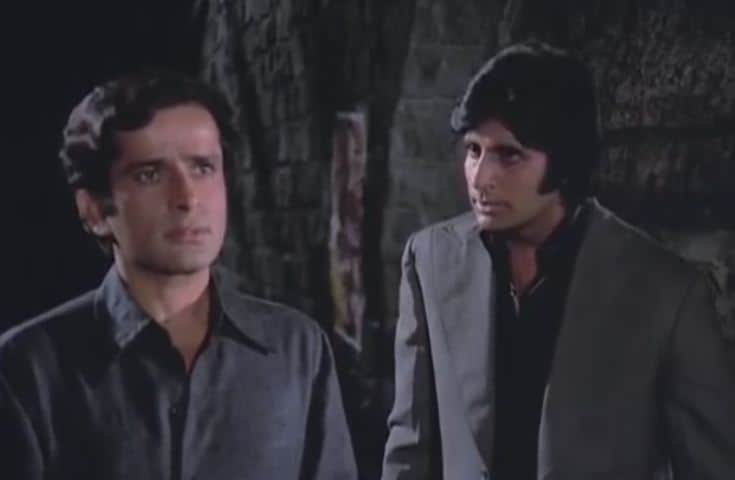 The one film that comes to my mind about brothers' rivalry is the 1975 Yash Chopra film Deewar. The film tells a story of two brothers who grow up and face each other on the either side of the law. The film stars Amitabh Bachchan and Shashi Kapoor as the brothers, whereas Nirupa Roy, Parveen Babi, Neetu Singh, and Iftekhar play important roles.
Dharam Veer (1977)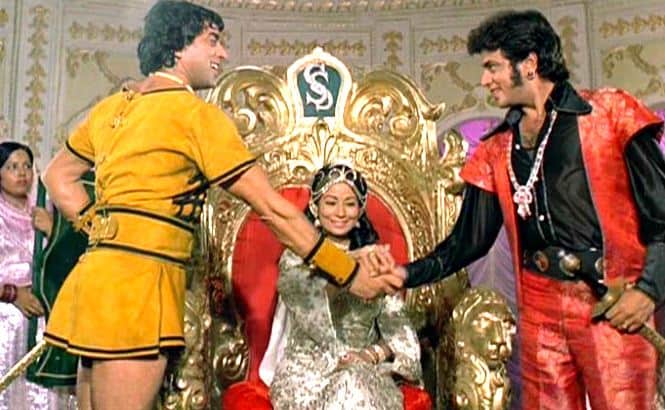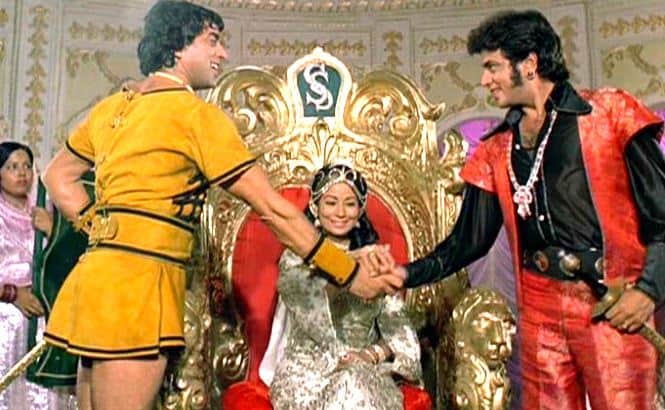 Dharam Veer is one of the best classic films of the 70s and features Dharmendra and Jeetendra in the titular roles as Dharam and Veer. Directed by Manmohan Desai, the film tells the story of two twins, who are separated at birth and reunited after some years becoming best friends without knowing of their true lineage. This is one of those films in Bollywood where the twins aren't look-alike of one another.
Trishul (1978)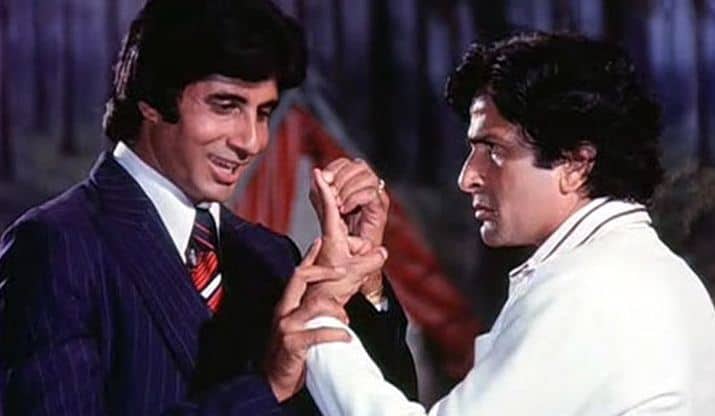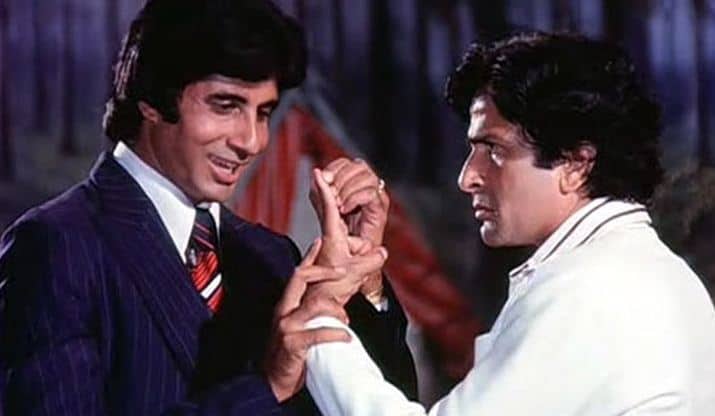 Trishul was yet another film starring Amitabh Bachchan and Shashi Kapoor as brothers. However, this time, they are step brothers where Amitabh Bachchan's character is set on a mission to ruin his father's family and business to avenge the betrayal and atrocities tormented on his mother. Trishul was also directed by Yash Chopra.
Amar Akbar Anthony (1977)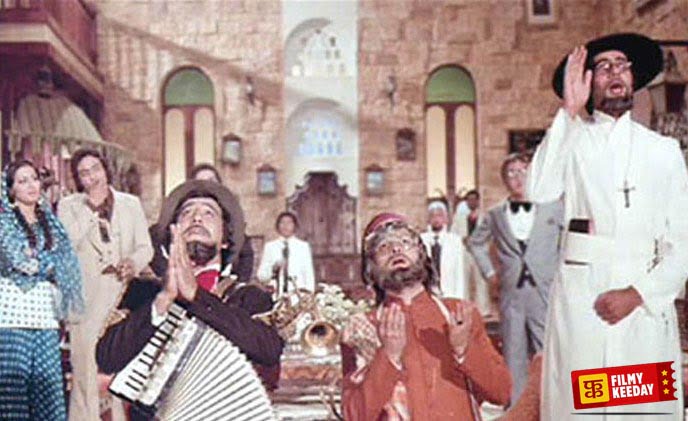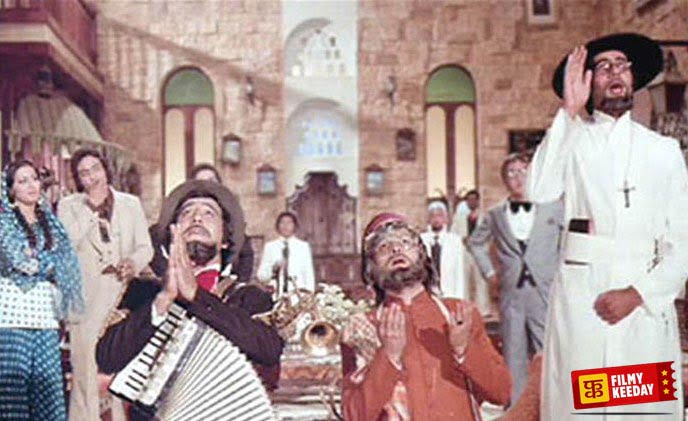 Amar Akbar Anthony wasn't the first film based on lost and reunite theme; however, the impact of this film in Bollywood cinema is very deep. The film tells us the story of three brothers played by Amitabh Bachchan, Vinod Khanna, and Rishi Kapoor, who are separated at a young age and brought up in a different culture as they grow up. Besides featuring the reunion of the brothers, the film also tries to deliver a social message of communal peace, it was remade in Telugu as Ram Robert Rahim in 1980 starring Rajinikanth.
Also Read: List of Amitabh Bachchan's films remade by Rajinikanth
Suhaag (1979)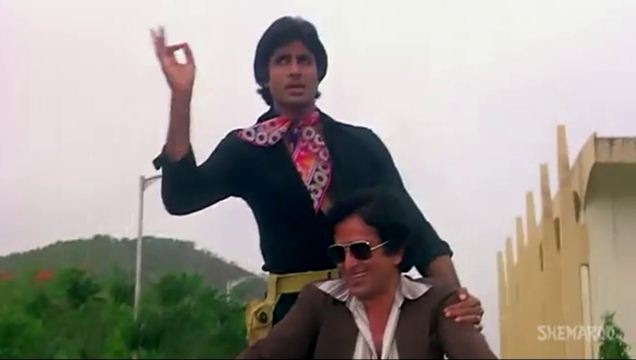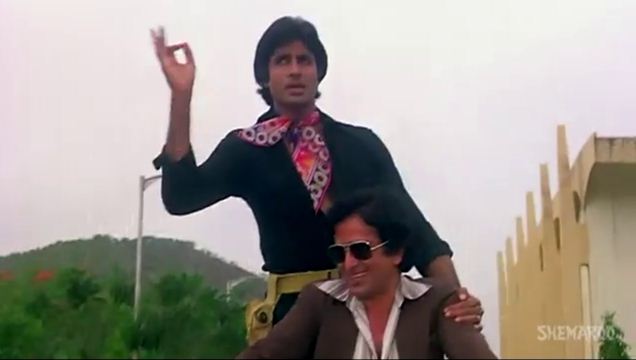 Suhaag is a 1979 film directed by Manmohan Desai. The film tells the story of two brothers who are separated during their childhood and when they are reunited, one is a police officer and the other is a petty criminal and alcoholic. The role of brothers is portrayed by Amitabh Bachchan and Shashi Kapoor, whereas Nirupa Roy plays their mother as always. The film also stars Rekha and Parveen Babi as the female lead.
Satte Pe Satta (1982)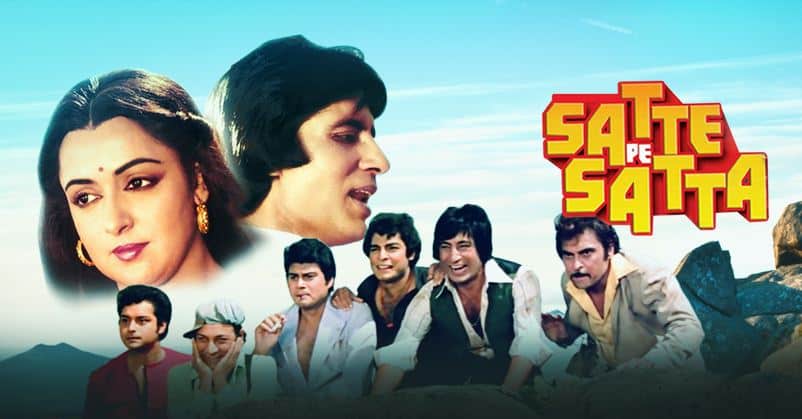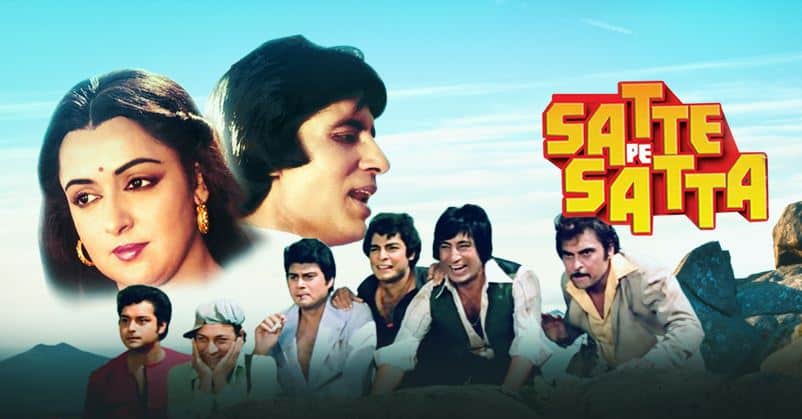 Satte Pe Satta is a tale of seven brothers who are named after each day of the seven days of the week. While Amitabh Bachchan plays the eldest brother, Sachin Pilgaonkar plays the youngest brother. The film is an action comedy directed by Raj N. Sippy and features Amitabh Bachchan in dual roles. Hema Malini plays the female lead in the film.
Janbaaz (1986)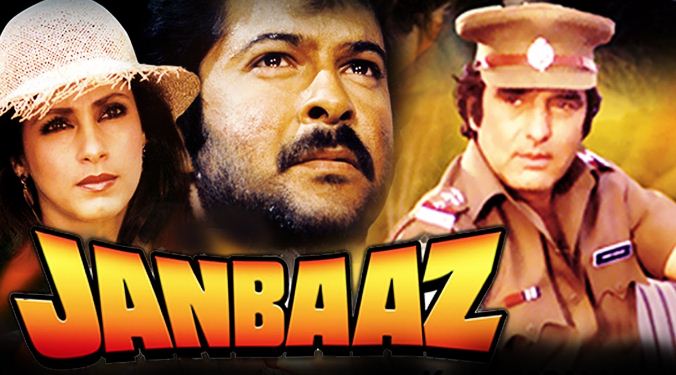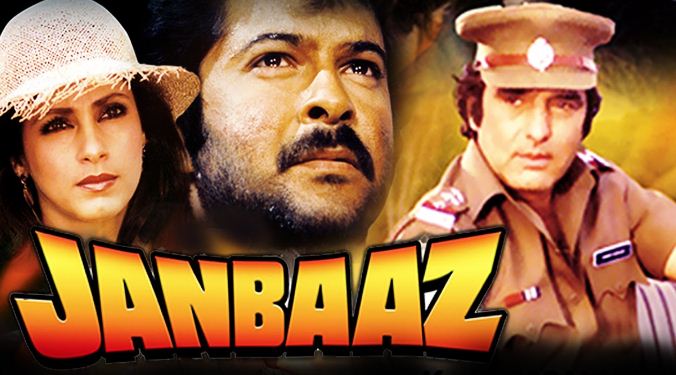 Janbaaz is a 1986 crime drama featuring Feroz Khan and Anil Kapoor as brothers on the opposite side of the law. The film is directed by Feroz Khan himself and is vastly inspired from 1946 Hollywood film Duel in the Sun. The film is widely popular for its sensations song "Har Kisiko" featuring Sri Devi and the steam scenes between Anil Kapoor and Dimple Kapadia.
Ram Lakhan (1989)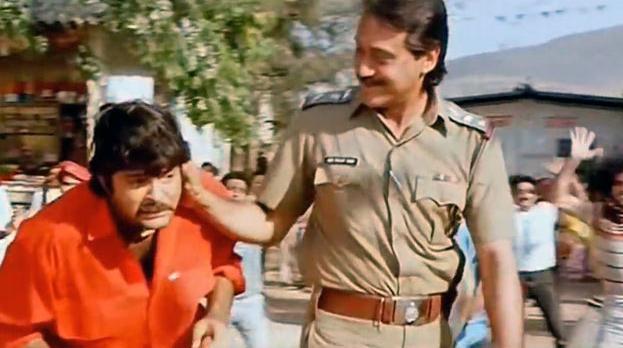 Ram Lakhan is a marvel created by Subhash Ghai. The film is about two brothers, who grow up to avenge their father's death and injustice towards their mother. While Ram is a duty bound police officer and takes the path of righteousness to fight the enemy, Lakhan chooses to fight fire with fire. The film stars an ensemble cast featuring Jackie Shroff and Anil Kapoor as the titular characters Ram and Lakhan, whereas Madhuri Dixit, Dimple Kapadia, Rakhee, Amrish Puri, Paresh Rawal, Gulshan Grover, and Anupam Kher plays important roles.
Also Read: Villainous characters of Amrish Puri
Hum (1991)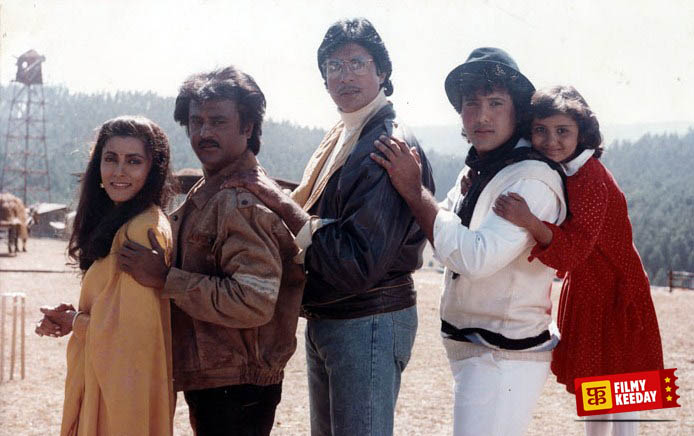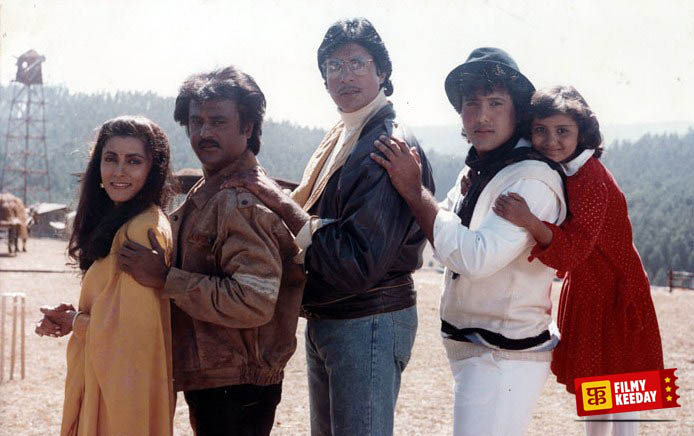 Hum was the most successful film for Amitabh Bachchan in the 90s before he took a break from films for 5 years. Directed by Mukul S. Anand, the film is about Tiger, played by Bachchan, who takes a stand against the tyrant Bakhtawar, played by Danny Denzongpa, ruling the docks in Mumbai. After destroying and presumably killing Bakhtawar leaves the docks to start a new life with younger step brothers in Ooty. However, Tiger's past haunts him back when Bakhtawar returns for vengeance turning his own Police Officer brother played by Rajnikanth against him. The role of third and youngest brother is portrayed by Govinda.
Kishen Kanhaiya (1990)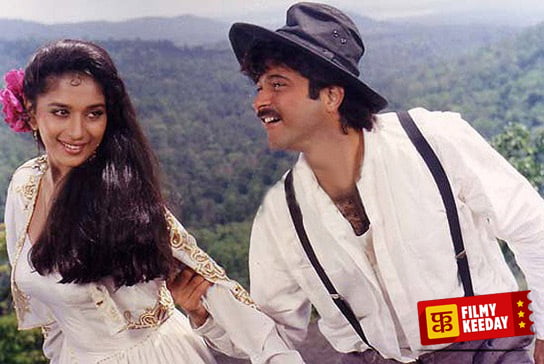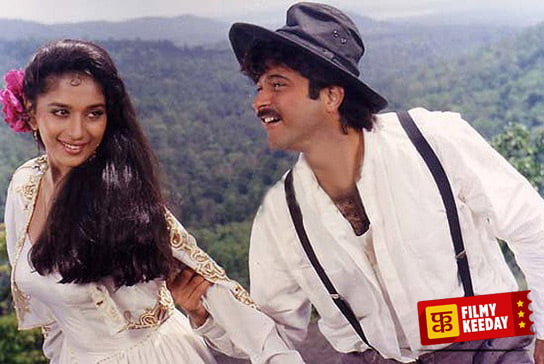 A remake of Dilip Kumar's Ram Aur Shyam, Kishen Kanhaiya is a 1990 action drama film starring Anil Kapoor in dual roles portraying the titular characters. The film is directed by Rakesh Roshan and features Madhuri Dixit and Shilpa Shirodkar as the female lead in the movie.
Karan Arjun (1995)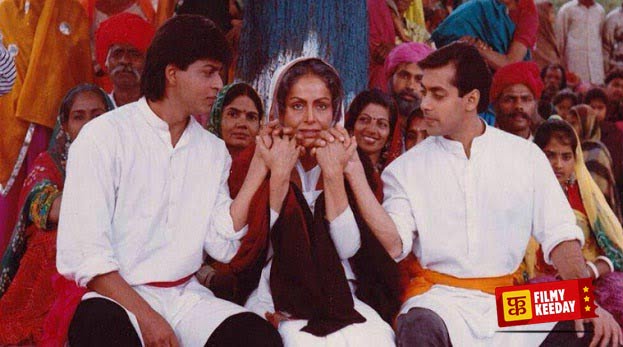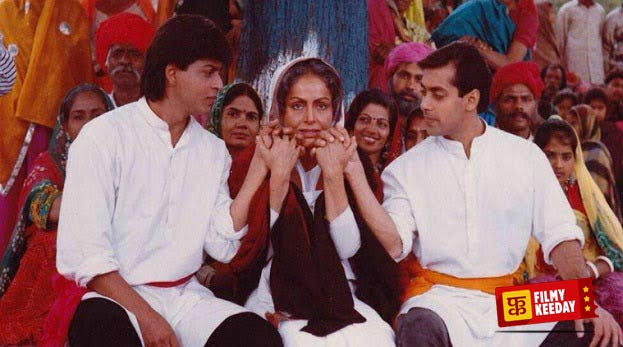 Another Rakesh Roshan film, Karan Arjun is a film about two brothers portrayed by Salman Khan and Shah Rukh Khan as the titular characters. The film features reincarnation theme and tells the story of two brothers who are reincarnated as strangers but are eventually reunited to avenge their death and the atrocities faced by their mother in their previous birth at the hands of Durjan Singh and his accomplices.
Gopi Kishan (1994)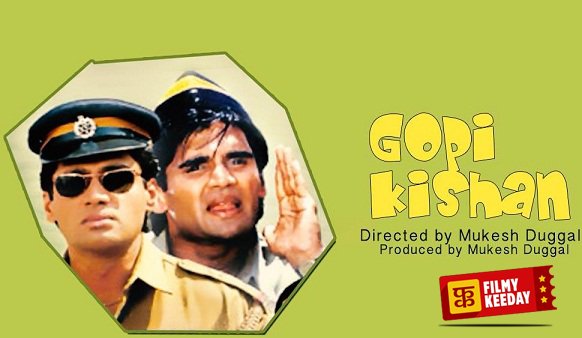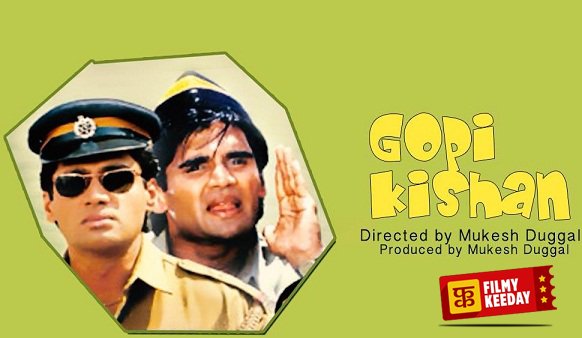 Gopi Kishan is a 1994 Hindi action comedy film directed by Mukesh Duggal. The film features Sunil Shetty in double role portraying the titular characters. The theme of the film is similar to Dilip Kumar's Ram Aur Shyam; however, the story is totally different. The film also stars Karishma Kapoor and Shilpa Shirodkar as the female lead.
Kacche Dhaage (1999)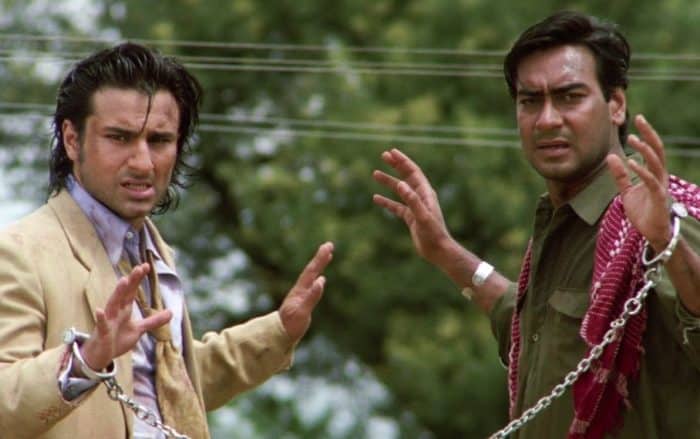 Kachche Dhaage is a 1999 action thriller film starring Ajay Devgn and Saif Ali Khan as step brothers. The film is directed by Milan Luthria and tells the story of two brothers who are united under dire circumstances. Ajay Devgn plays a smuggler, delivering goods across Rajasthan-Pakistan border, whereas Saif Ali Khan plays his younger step brother who enjoys a high-flying lifestyle in the city.
Hum Saath-Saath Hain (1999)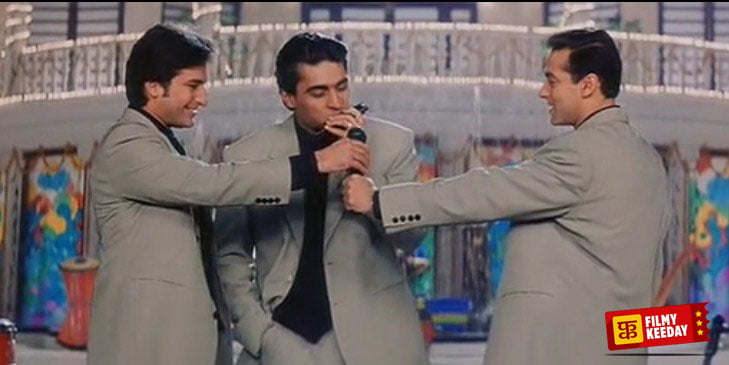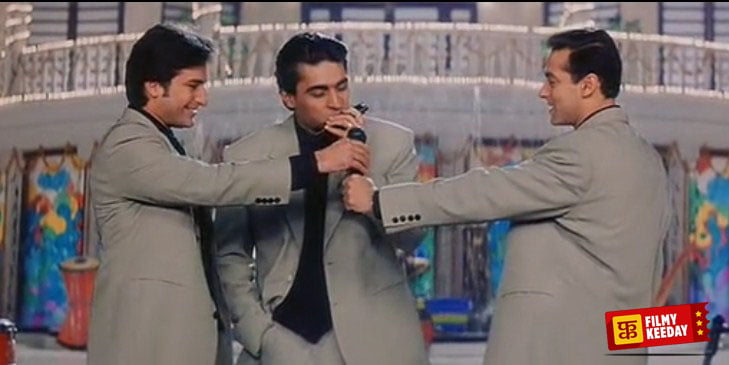 Hum Saath-Saath Hain is a modern take on the epic Ramayana and focuses on a huge joint-family. Produced by Rajshri Productions and directed by Sooraj R. Barjatya, the film is a complete family drama bundled with lots of emotions and dramatic sequences. The film features an ensemble cast comprising of Salman Khan, Saif Ali Khan, Tabu, Mohnish Behl, Karishma Kapoor, Sonali Bendre, Alok Nath, Reema Lagoo, Neelam Kothari, Mahesh Thakur and others.
Race (2008)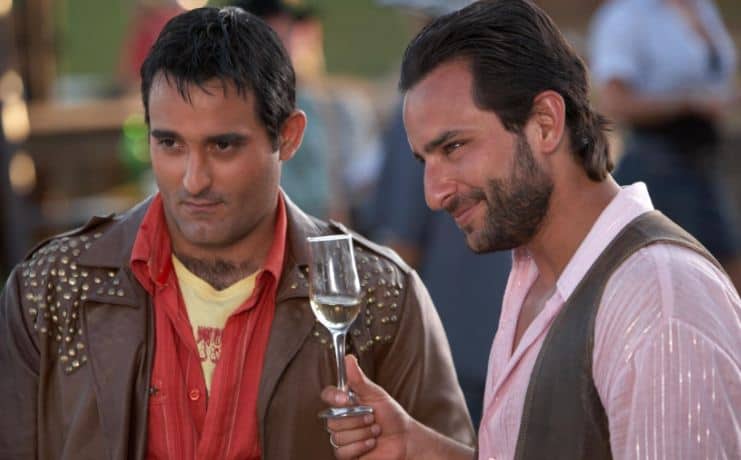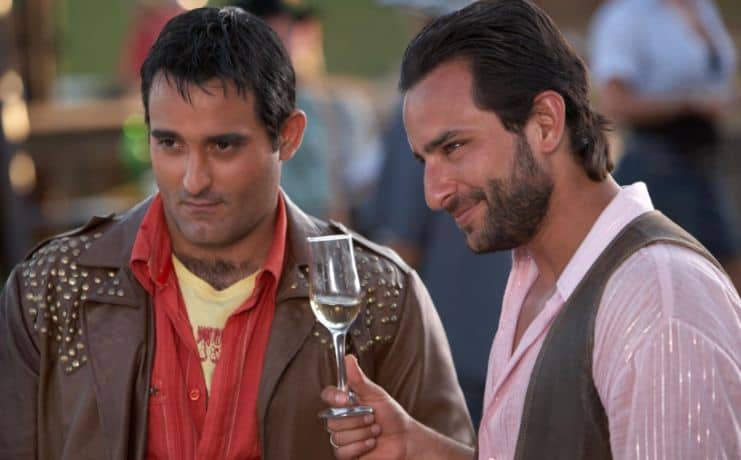 Race is a 2008 action thriller film featuring Saif Ali Khan and Akshaye Khanna as brothers and rivals. The film is directed by the legendary kings of suspense thriller films, Abbas-Mastan. The film also stars Bipasha Basu, Anil Kapoor, Katrina Kaif, Sameera Reddy, and Dalip Tahil in important roles.
Sorry Bhai! (2008)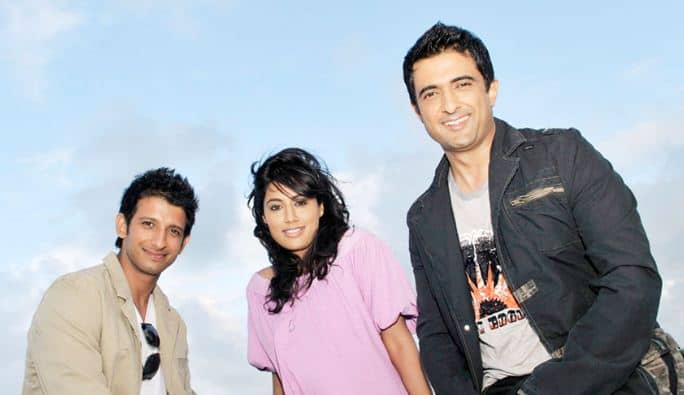 Sorry Bhai is a romantic drama film directed by Onir. The film is about Siddharth Mathur, played by Sharman Joshi, who falls for his elder brother Harsh's fiancée Aaliyah, portrayed by Chitrangada Sinha. Things get complicated when Aaliyah, who feels neglected by Harsh, starts attracted towards Siddharth. The rest of the story is about what happens at the end.
Mere Brother Ki Dulhan (2011)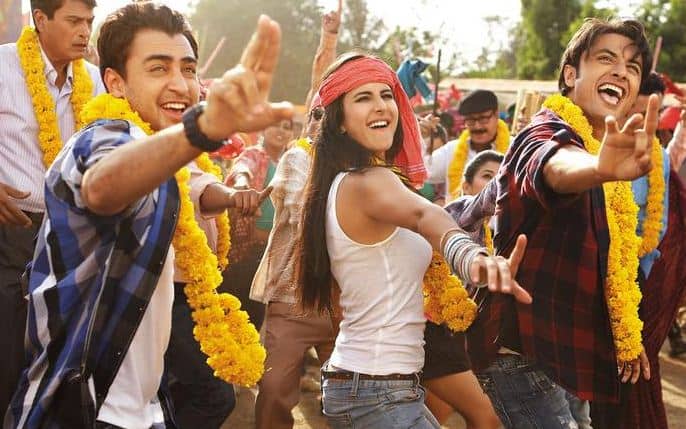 Mere Brother Ki Dulhan is an exciting entertainer directed by Ali Abbas Zafar. The film tells the story of a younger brother Kush portrayed by Imran Khan, who is looking for a bride for his elder NRI brother Luv, portrayed by Ali Zafar. However, when he eventually finds a perfect bride, he falls in love with her and she reciprocates the feeling. The rest of the film is how Kush eventually wins his love.
Brothers (2015)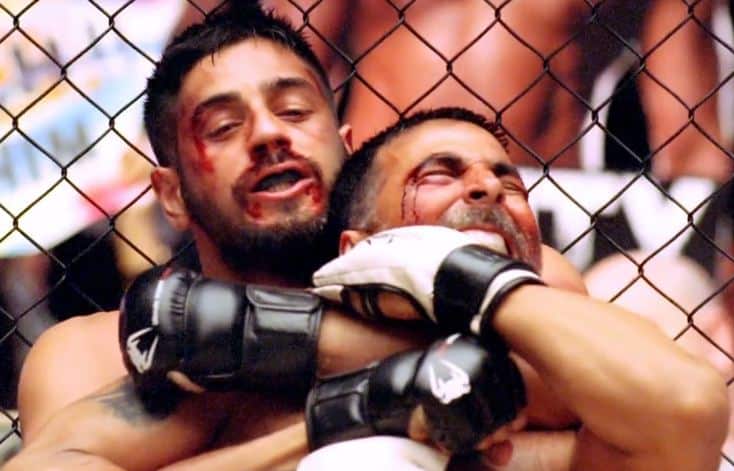 Brothers is an Indian sports drama film directed by Karan Malhotra. The film is an official remake of Hollywood film Warrior. The film features a Mixed Martial Arts (MMA) competition and primarily focuses on the rivalry between two step-brothers played by Akshay Kumar and Sidharth Malhotra. The film is known for its amazing action sequences and the amount of hard work put out by the two lead actors to justify their characters in the film.
Over to you!
Bollywood films are actually a dramatic reflection of our own society. These movies on brothers can help you relate to your own family and brotherhood among the siblings. We have tried our best to sort the finest list of best Bollywood films of brothers. However, if you think we missed any, then do let us know in the comments below.