Bollywood cinema has given a lot of cop movies with a variety of flavors.
We often see the films about cops is much like Gangsters vs Cops or an honest police officer is fighting with the system to get justice.
These films are dedicated to those smart and honest police officers, who never think about their lives for their country. The list of the best Bollywood movies Based on a Policeman is here to bring a closer insight.
Best Bollywood Movies on Cop or Policeman
Article 15 (2019)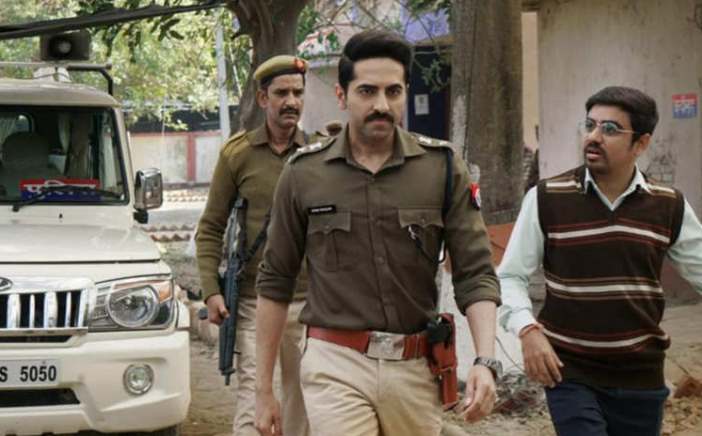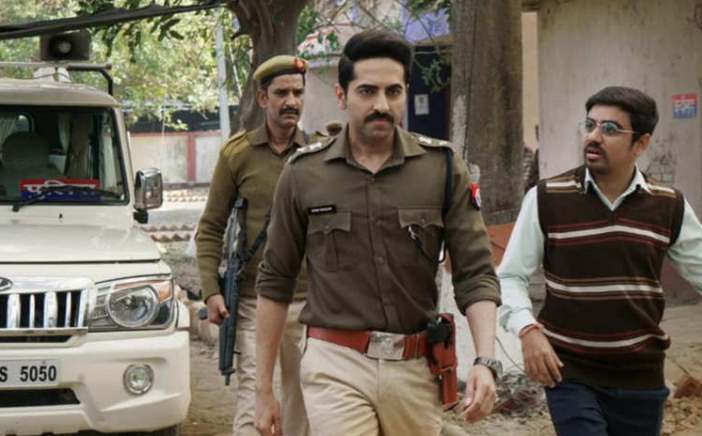 The film is based on the real-life story, Article 15 is a hard-hitting film on the Indian caste system and How people from upper caste manipulate and do whatever they want.
The film is about a missing girl and a newly appointed police officer starts the investigation which is leading to the upper caste people of the village.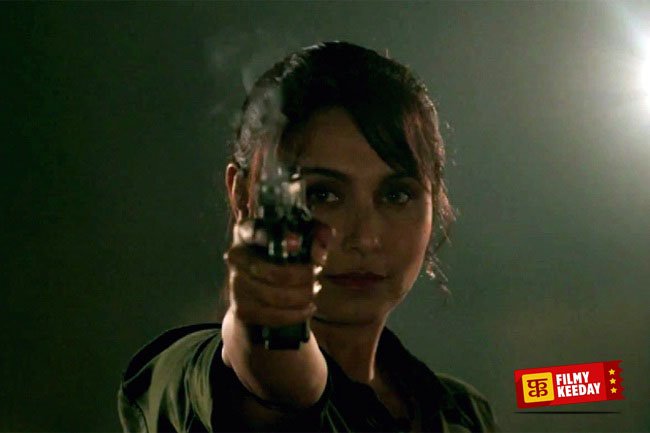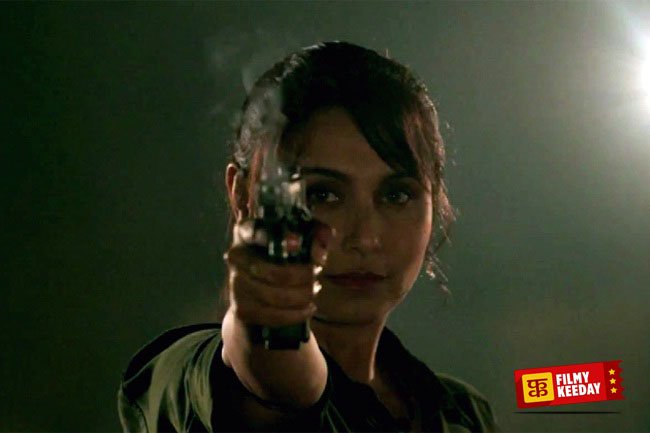 Mardaani is a Bollywood crime thriller film directed by Pradeep Sarkar, starring Rani Mukerji in the lead role coupled with Jisshu Sengupta and Tahir Raj Bhasin in supporting roles.
The film showcases the story of a lady cop who commences on a private mission to expose the secrets of human trafficking.
Talaash (2012)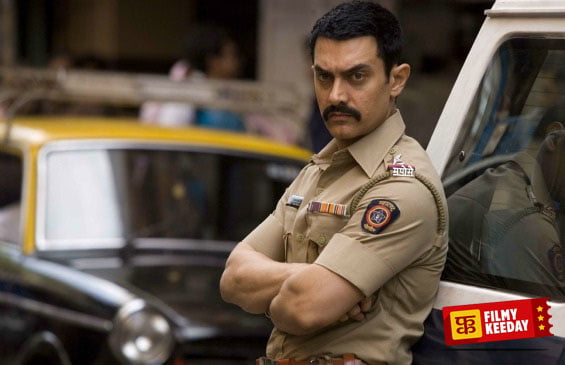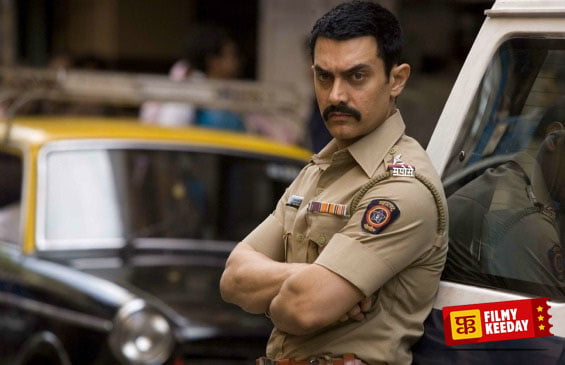 Talaash is a Bollywood Thriller mystery directed by Reema Kagti. The film stars Aamir Khan, Kareena Kapoor, and Rani Mukerji coupled with Nawazuddin Siddiqui, Rajkumar Rao, and Vivan Bhatena. The story of the film revolves around Inspector Surjan Singh Shekhawat, investigating a popular film star's death.
Rowdy Rathore (2012)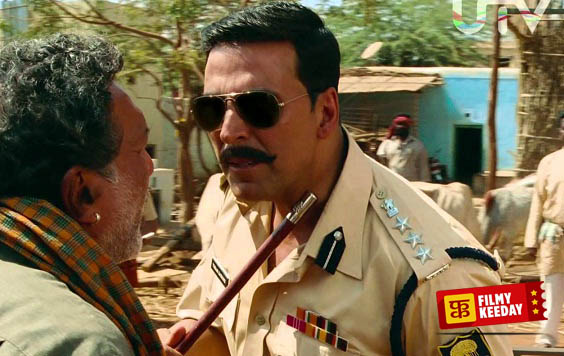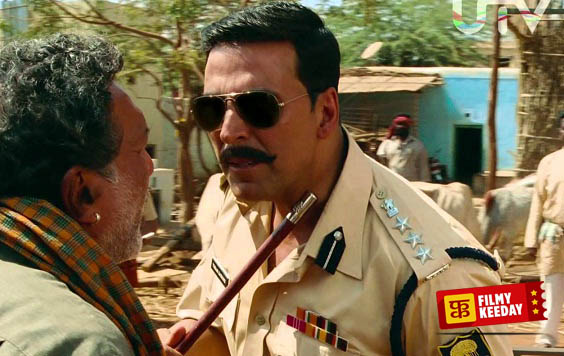 Rowdy Rathore is the remake of Telugu Superhit film Vikramarkudu. Rowdy Rathore is directed by Prabhudeva, starring Akshay Kumar, Sonakshi Sinha in the lead roles. Rowdy Rathore was also a masala entertainer with some great punch dialogues like "Don't Angry me!".
Singham (2011)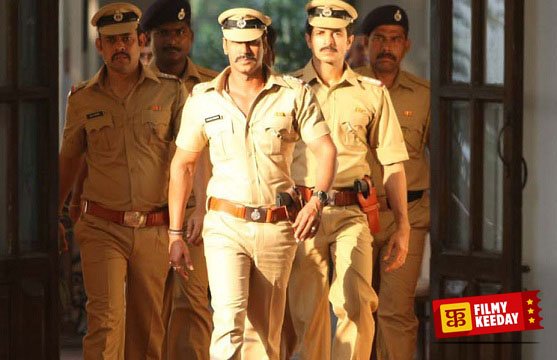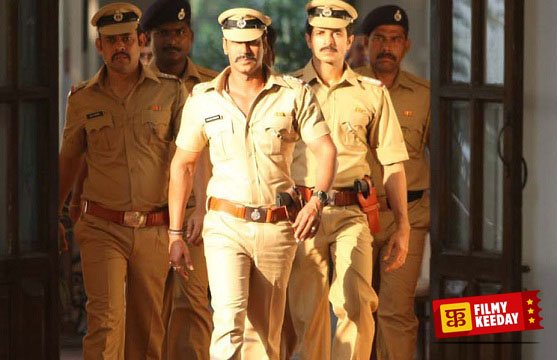 Singham is a masala entertainer by Rohit Shetty, starring Ajay Devgan and Prakash Raj. Singham was the biggest hit of 2011 and Dialogues of Singham were very famous. Singham is a story of a super cop who got a transfer to a bad place and how he deals with that.
Dabangg (2010)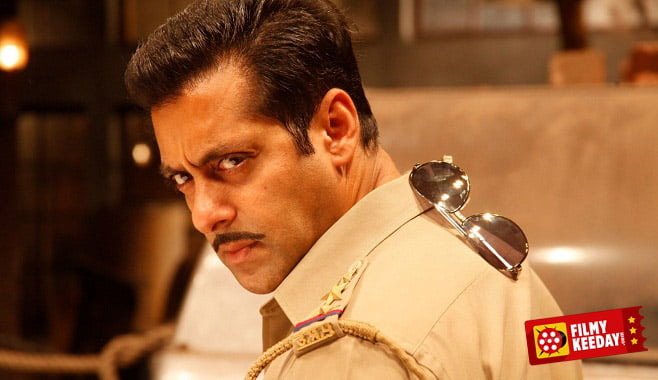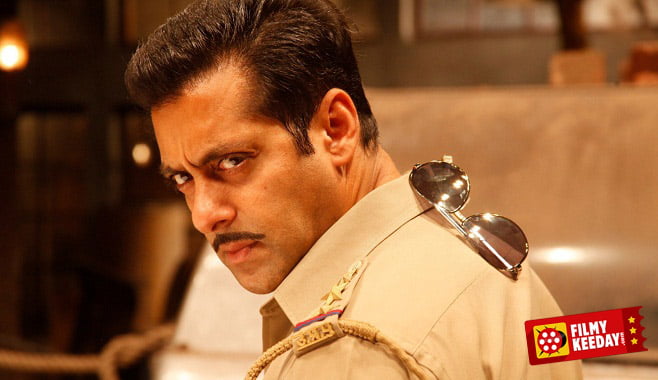 dabangg is a Bollywood action film directed by Abhinav Kashyap, starring Salman Khan, debutant Sonakshi Sinha, Arbaaz Khan, Om Puri, Dimple Kapadia, Vinod Khanna, Anupam Kher, Mahie Gill, and Sonu Sood. The story of the film revolves around a corrupt cop named Chulbul Pandey who features the flaws in the system. But the third installment of the series Dabangg 3 failed at the box office.
Sehar (2005)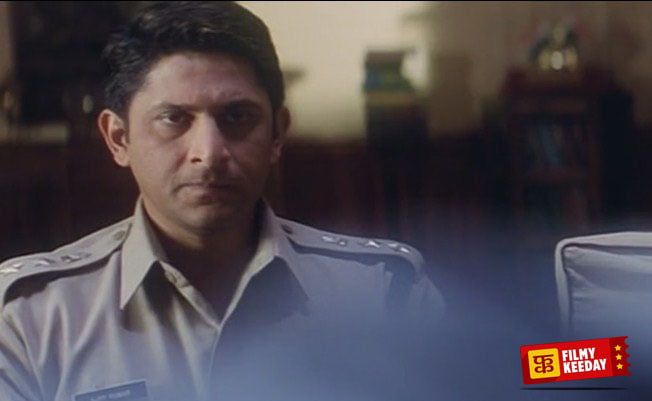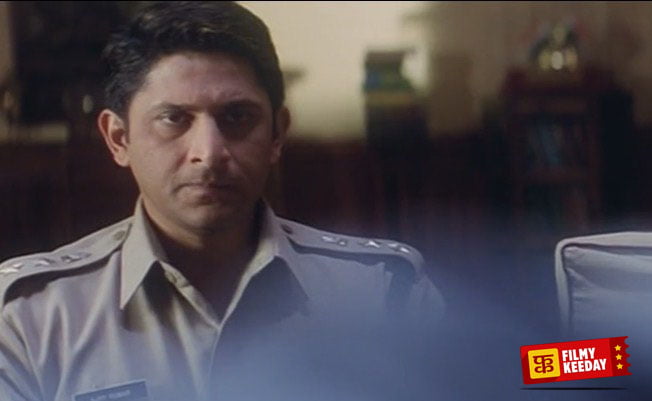 Sehar is a Bollywood action crime drama directed by Kabeer Kaushik. The star cast of the film includes Arshad Warsi, Pankaj Kapur, Sushant Singh, and Mahima Chaudhary. The film depicts a truthful police officer Ajay Kumar who is out to put an end to the sovereignty of panic unleashed by a brutal don.
Ab Tak Chhappan (2004)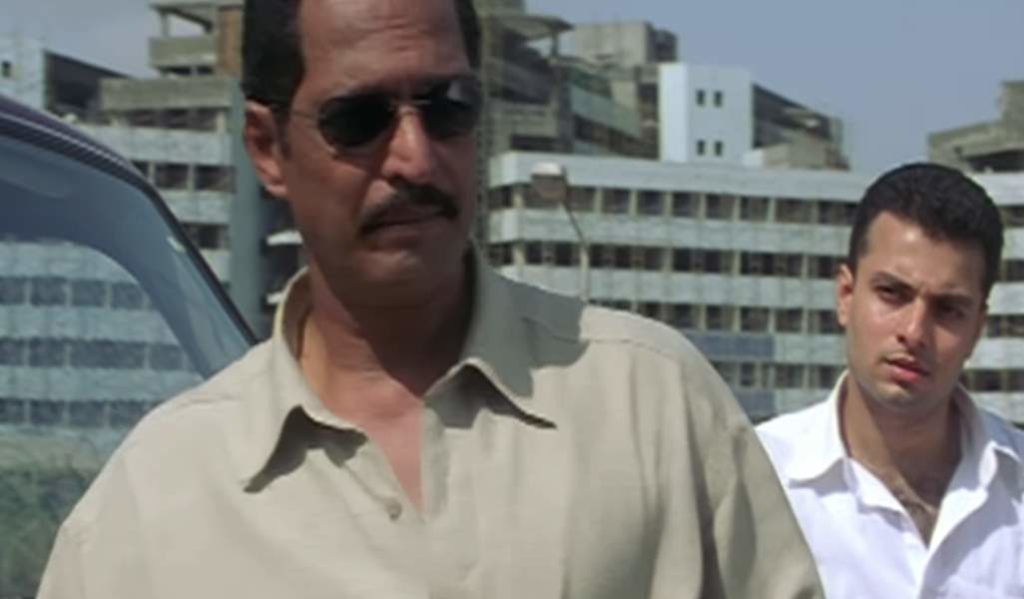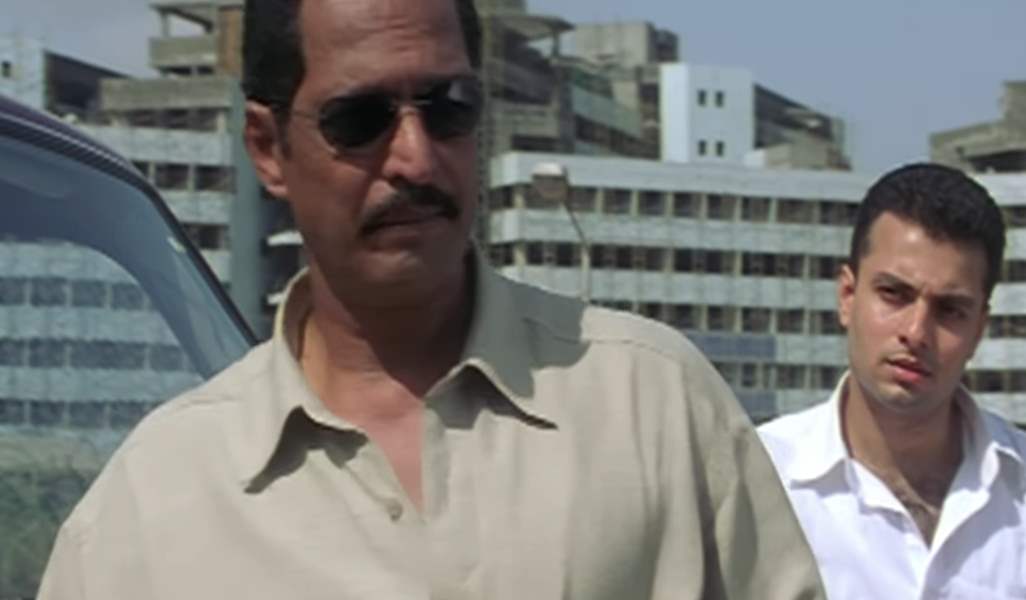 Ab Tak Chhappan is a Bollywood crime film directed by Shimit Amin, starring Nana Patekar coupled with Revathi, Yashpal Sharma, Mohan Agashe, Nakul Vaid, and Hrishitaa Bhatt. The film is inspired by the life of a cop Daya Nayak, encounter specialist of Mumbai Police. Dialogues of Nana Patekar in Ab Tak Chappan are very famous.
Gangaajal (2003)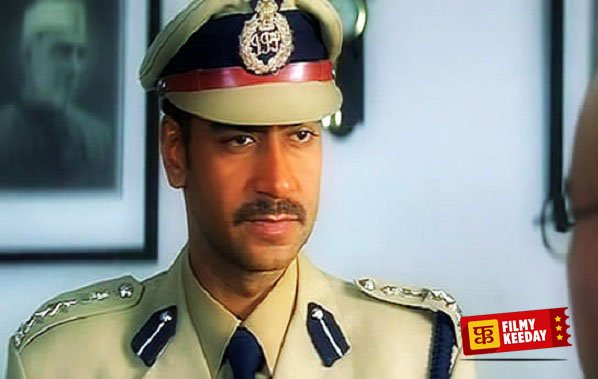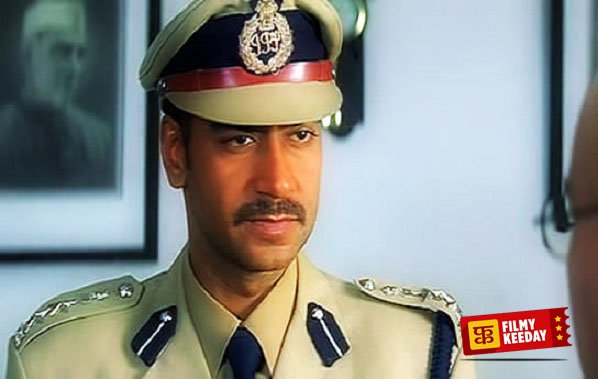 Gangaajal is a Bollywood action drama film directed by Prakash Jha. The film stars Ajay Devgan, Gracy Singh, and Mukesh Tiwari. This box-office hit film is based on the series of incidents in Bhagalpur, Bihar when police blinded 31 criminals by pouring acids into their eyes.
Indian (2001)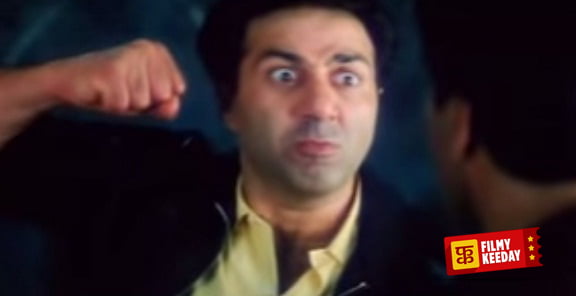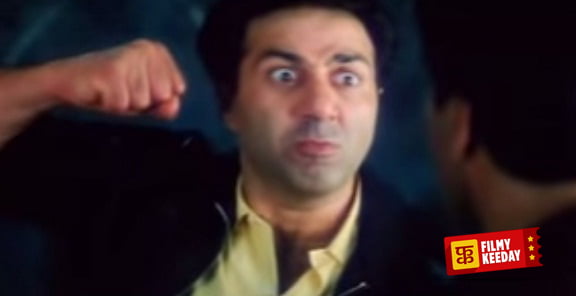 Indian is a Crime Drama film directed by N. Maharajan, Starring Sunny Deol, Shilpa Shetty, Raj Babbar, Mukesh Rishi, and Danny Denzongpa. Indian is the story of a Supercop DCP Raj Shekhar Azad. He is a very honest and Intelligent office and he loves his country like a mother.
Also Read: Dialogues of Sunny Deol
Sarfarosh (1999)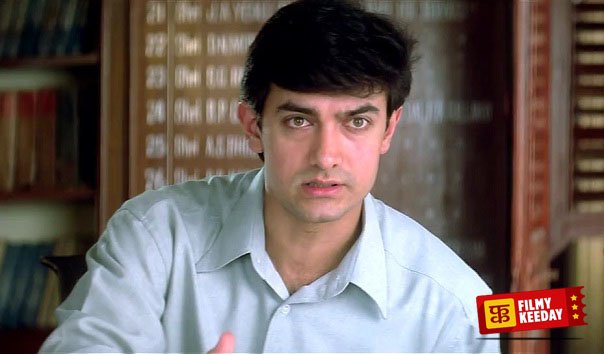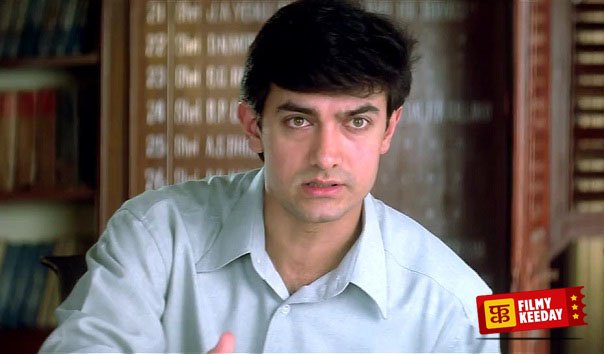 Sarfarosh is a Bollywood action drama film directed by John Matthew Matthan, starring Aamir Khan, Sonali Bendre, and Naseeruddin Shah. The story of the film deals with an Indian police officer's fight against cross-border terrorism.
Shool (1999)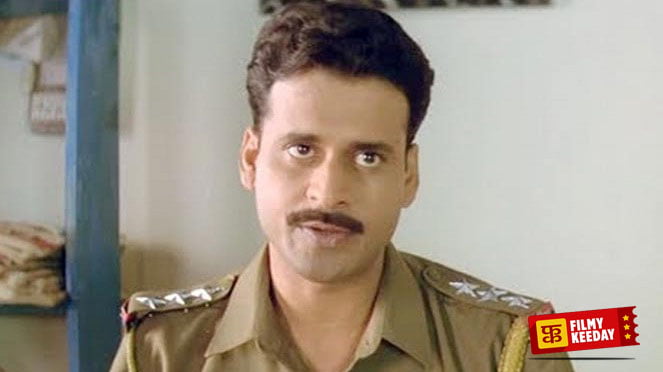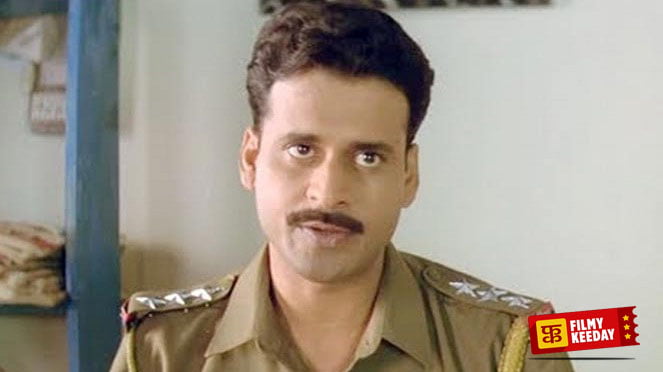 Shool is a crime drama directed by E. Niwas, starring Manoj Bajpai, Sayaji Shinde, and Raveena Tandon. The film showcases the criminalization of politics in Bihar and its aftermath on the life of a candid cop. The story of the film revolves around a policeman who fights back against a local criminal, bribing fellow officers.
Ardh Satya (1983)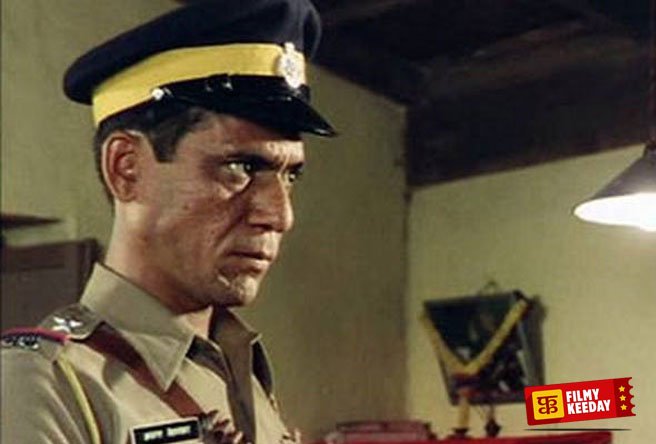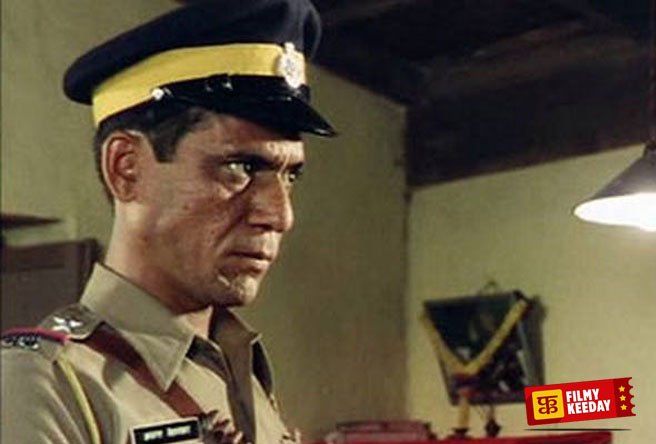 Ardh Satya is a Bollywood cop-drama directed by Govind Nihalani, starring Om Puri, Amrish Puri, Smita Patil, Naseeruddin Shah, and Sadashiv Amrapurkar. The story of the film features an honest cop who is aggravated by corruption in his zone.
Khakee (2004)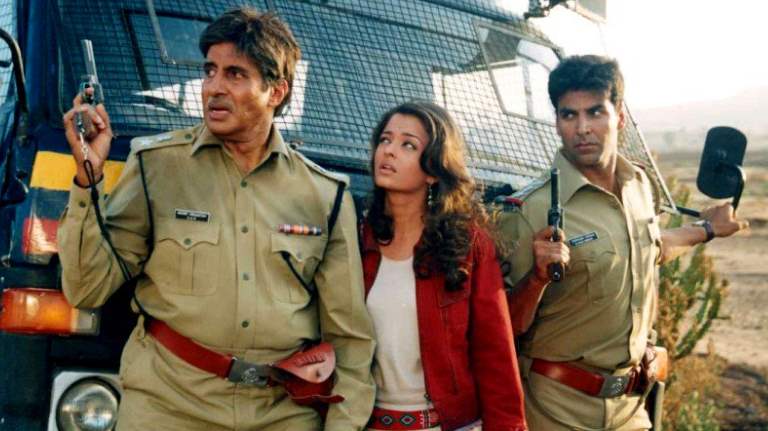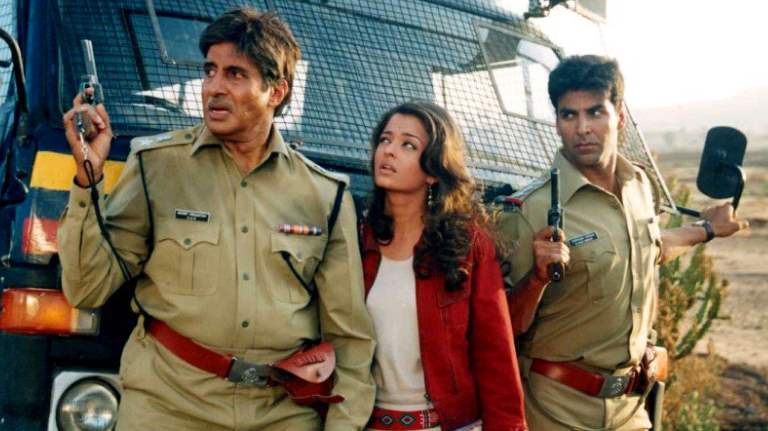 The film was directed by Rajkumar Santoshi and it stars Amitabh Bachchan, Akshay Kumar, Tushar Kapoor and many other actors as the main lead of the film.
The film is basically about a transfer of the terrorists and a team of a cop is handling the mission.
Simmba (2018)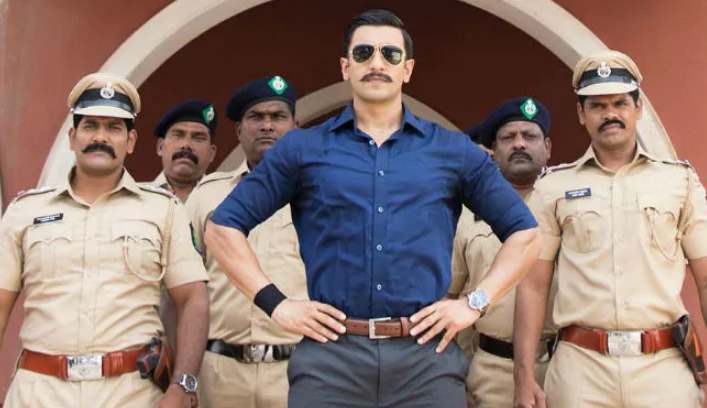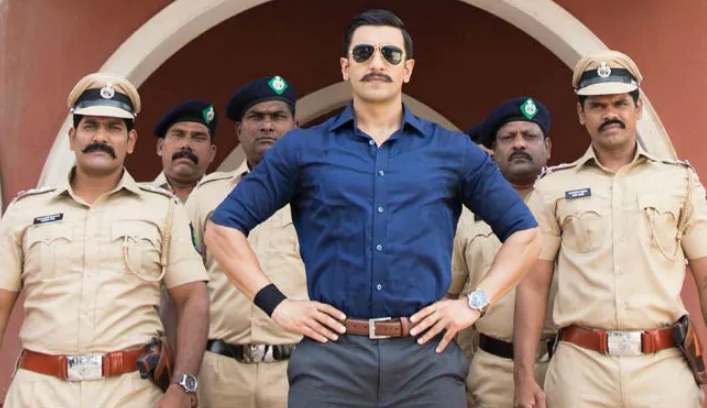 Simmba is a story of a corrupt cop who thinks a policeman is powerful and he can get earn money by being a cop than a rowdy. Simmba was the remake of Telugu superhit film Temper starring Jr NTR.
In Simba Ranveer Singh was in the lead role and it was directed by Rohit Shetty, the film did quite sufficient business at the box office and people loved the Police avatar of Ranveer Singh.
Yeshwant (1997)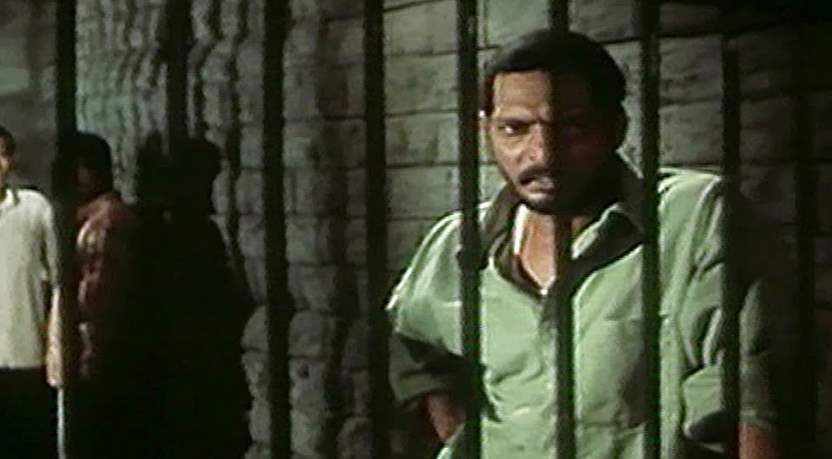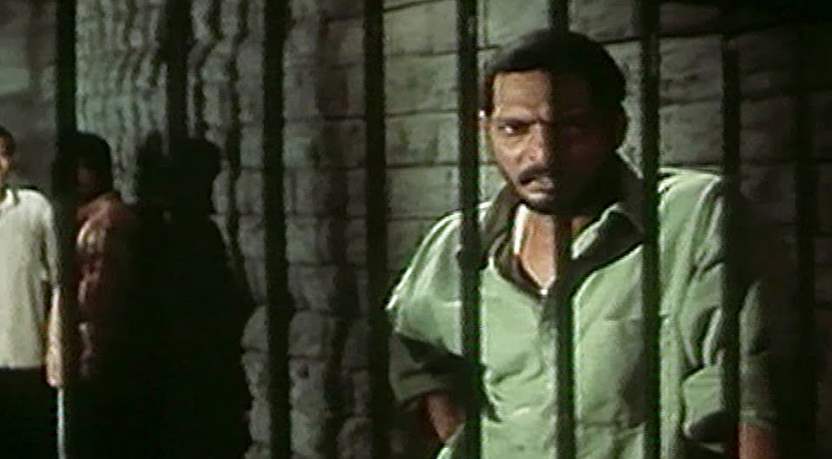 No Police films list is complete without this masterpiece starring Nana Patekar as Yeshwant. The film is a story of an honest cop with anger issues, he is a hardcore policeman and never spare a goon or gangster.
Yeshwant earned a cult following and Dialogues of Yeshwant are still extremely popular.
Zanjeer (1973)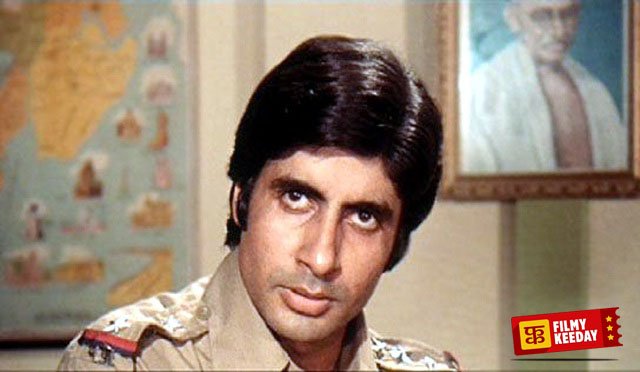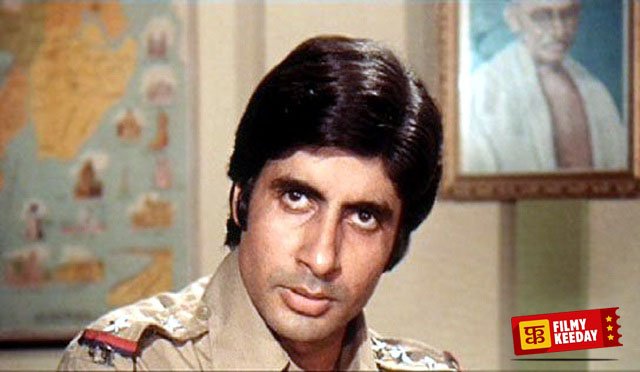 Zanjeer is a Bollywood action thriller directed by Prakash Mehra. The film stars Amitabh Bachchan, Jaya Bachchan, Pran, Ajit, and Bindu. The film gave birth to 'the angry young man', Amitabh ending the era of superstar Rajesh Khanna.
Dum (2003)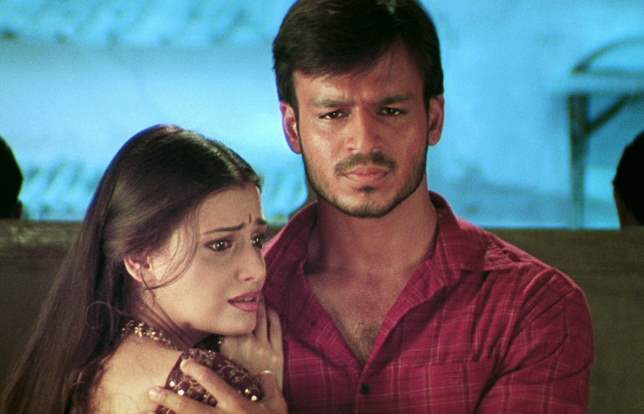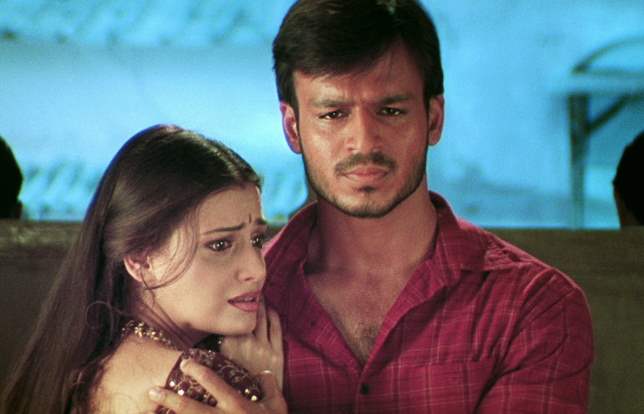 There are plenty of stories about a cop being torcher by the goons and gangsters, but Dum is a story of an honest aspiring police officer, his struggle to become a police officer and how a corrupt cop is making his life miserable.
It stars Vivek Oberoi and Atul Kulkarni in the lead roles, it was a nice and fresh take on the cop's life.
Aan: Men At Work (2004)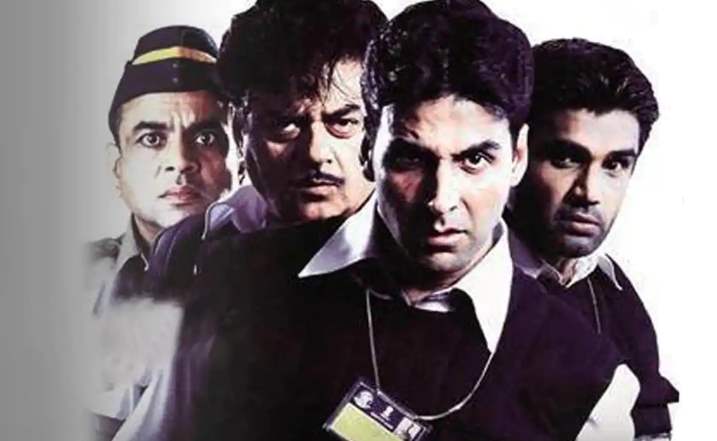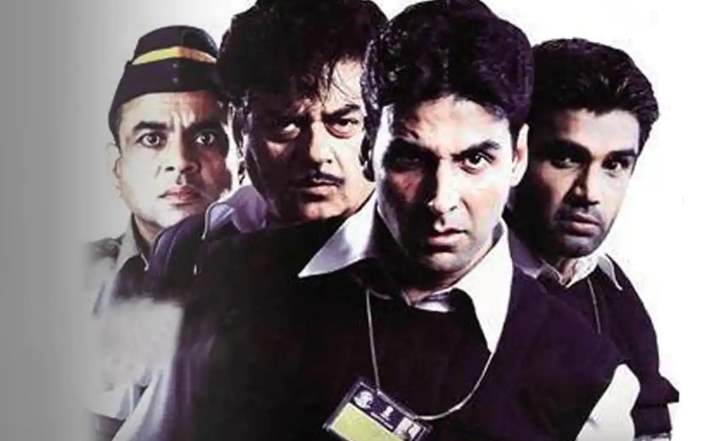 Aan Men At Work is a Bollywood film based on the lives of Mumbai police cops, their struggle and their fight with the gangsters. It was a multi starrer film starring Akshay Kumar, Suniel Shetty, Shatrughan Sinha, Paresh Raval, and many other great actors.
It was not a big success at the box office, but people loved the film after it was released on cable TV, and the dialogues of Aan are still loved by the fans.
Also Check: 15 Different Avatar of Amitabh Bachchan
Your Turn!
Now you share your favorite movie from the list or you can mention any other Bollywood Film on Policeman's life or Bollywood Film on Super cops.