Shivaji Lotan Patil, the director behind 31st October film, has clearly left a lot of stones unturned which could have given this film, a better start, a better grip, and few additional stars on our rating meter.
The director has won 60th National Award for his Marathi film, named Dhag. Clearly, one would give him an applause for filming such a sensitive issue of the North-West part of the country but, as a film reviewer, I'd take a step back.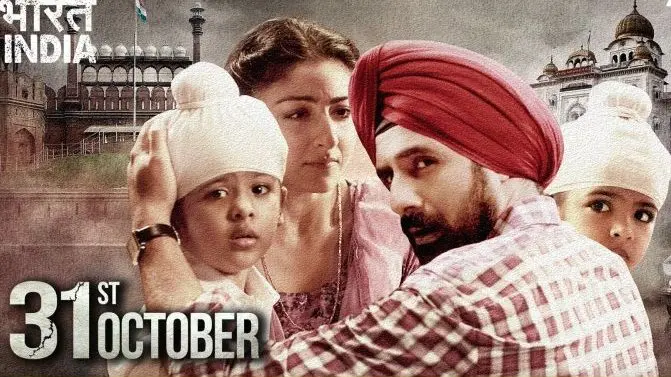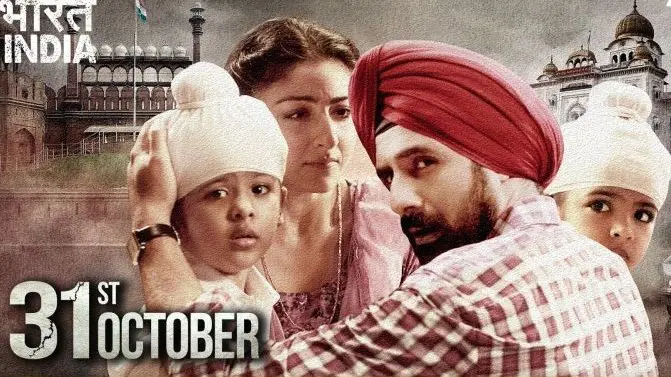 I sensed three weaknesses in the film. First, it was the direction, then second was the story itself, and the third was the acting standards. 31st October doesn't look like a commercial film, rather, it looks like a theater play.
There aren't many scenes in the film, nor the locations. It mostly showcases the Parliamentary area of New Delhi, and the locals of Delhi where the genocidal campaigns against the Sikhs took place, back in 1984.
The direction was weak, leaving the story with no punch things, or gripping elements which could have been part of the film, considering the weight of the original story. If you're not aware of the original massacre, I'd recommend watching the documentary done by BBC.
One can film dozens of films, keeping single stories in focus. Patil does the same by keeping the story of a Sikh family in focus. How they are hunted by the Hindu mob and how they are saved by the people of the same community.
It keeps itself away from controversies by eliminating any political or historical backgrounds which form the base of the 1984 Sikh's Genocide. Rather, it focuses on how bad people get during such an incident and how well they stand for the good.
Coming at the acting standards, one can find weaknesses of almost every character. They all looked naive, even the lead characters. The Sikh family in focus is played by the Vir Das and Soha Ali Khan. Both looked perfect as a Sikh but their characters weren't having any sparkling elements to sound important.
In short, the film aims to showcase the horrific night followed after the murder of Prime Minister Indra Gandhi. I'll not recommend going for the movie. Instead, you can watch the BBC documentary which I found more gripping.
Trailer of 31st October
Filmy Keeday Ratings
2 Stars