X-Men: Days of future Past in a superhero film and is the seventh film from the X-Men Film series, directed by Bryan Singer.Like all other movie of X-Men series, Days of Future Past started pretty well featuring all of our favorite mutant stars with a few newer ones with impressive mutant powers. In this part, Mystique got chance to play the major role which is followed by Professor X, Hugh Jackman and the Magneto.
If you are wondering, what made the makers choose the name – Days of future past, let me explain. Professor X and Magneto together sends Wolverine back in the 1970s to stop an assassination which resulted into never ending war in the current time and that is where, the title of the film comes from.
Starcast and Crew
Directed by
Bryan Singer
Produced by
Lauren Shuler Donner
Bryan Singer
Simon Kinberg
Hutch Parker
Screenplay
by Simon Kinberg
Story by
Simon Kinberg
Matthew Vaughn
Jane Goldman
Based on "Days of Future Past"
by Chris Claremont
John Byrne
Starring
Hugh Jackman
James McAvoy
Michael Fassbender
Jennifer Lawrence
Halle Berry
Anna Paquin
Ellen Page
Nicholas Hoult
Peter Dinklage
Ian McKellen
Patrick Stewart
Music by
John Ottman
Cinematography
Newton Thomas Sigel
Editing
by John Ottman
What I felt after watching X-Men: Days of Future Past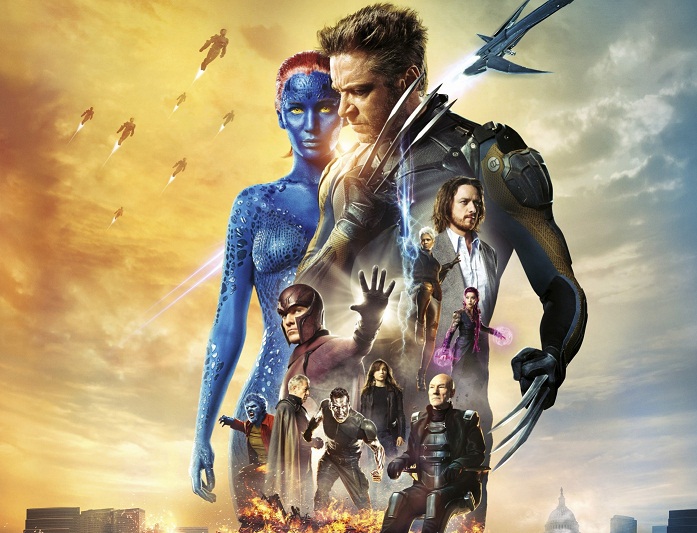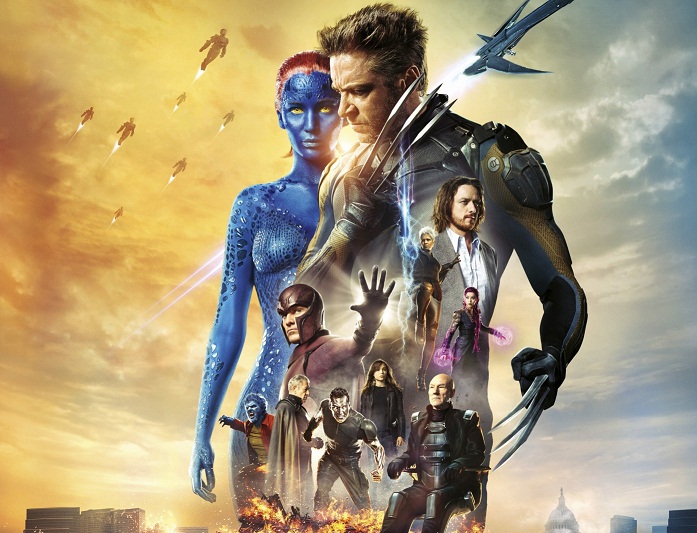 The movie starts with a serious case which can be undone only by going to the past and stopping an assassination. In the late 1970s, humans and politicians came to know about the existence of mutants and they started worrying about their security.
First half of the movie was very catchy and superb, but it lost its pace in the other half. The Magneto escape scene was awesome and none of you should miss a single second of that. The next awesome scene was Magneto trying to control things in his own way which later stops by Professor X, Mystique and Wolverine together.
Animations and the 3D effects could have been better than what I saw in the movie and I really felt that cinematography wasn't of top class which I was expecting to be. In one line, it's still a must watch!
X-Men: Days of Future Past Story
In the past Mystique (Jennifer Lawrence) murdered Bolivar Trask, who was the scientist Responsible in the ending future for both human and mutants. Wolverine is sent back to the past to meet Professor X and Magneto together and work together in stopping Mystique from doing that murder. By doing this they wanted to tell the world and the ruling politicians that mutants are not enemies of humanity and they both can live together peacefully.
Bolivar Trask didn't like Mutants at all and he was always keen to create robotic weapons to fight with them. To make his robot weapons stronger and almost unstoppable as he wanted to use the DNA of Mystique. In starting movie already showed what he was successful in doing that and this was the reason why Wolverine was sent back to the future (to stop Mystique from killing the scientists and also stop government to allow development of those robots).
The rest of the story deal with how Wolverine, Professor X and his team stops Mystique and Bolivar Trask from getting successful in their plan which later resulted in the starting of a dead end for both races.
X-Men: Days of Future Past Verdict
I liked the movie very much with a little goof ups here and there. I must give credit to Bryan Singer for this awesome experience which could have been better if the cinematography was little better. It isn't the best sequel to add up in the X-Men film series, but it wasn't bad either. Many parts of the movies were simply awesome and memorable leaving aside the slow pace of the second half of the movie. But it still deserves the 'Must Watch' tag and you shouldn't miss it.
Should I watch X-Men: Days of Future Past Review?
Yes, you should! I still remember the escape scene of Magneto and few others. I really felt different when I came out of the cinema to our real world (probably due to 3D effects). Again, it's a must watch!
Filmy Keeday X-Men Days of Future Past Ratings
3.5 Stars