Thanks to the Hong Kong film fraternity, the entertainment industry has found a mainstream genre in Martial Art films.
Although martial arts were the key elements in most of the films produced in Hong Kong, the genre gained worldwide recognition highly because of the global popularity of action stars like Bruce Lee, Jackie Chan and Jet Li.
In fact, these stars should be given high credit for popularizing the trend of using martial arts as an entertainment factor in the movies. As the stardom of these action heroes reached each and every corner of the world over the years, the martial arts genre became mainstream.
However, this genre has still not reached a potential such as Romance, Comedy or other major ones. Yet, there is a good list of movies produced year after year around the globe that are completely based on martial art training or martial art combats, highly choreographed using martial techniques such as Kung Fu, kickboxing, Karate, Taekwondo, Wing Chun and many more.
Owing to its rising popularity over the years, Hollywood has also joined the bandwagon, creating superstars out of Chuck Norris, Jean-Claude Van Damme, Steven Seagal, Wesley Snipes, Gary Daniels, Mark Dacascos, Jason Statham and Scott Adkins.
To offer a tribute to Martial Arts and its cult following in the entertainment industry, Filmy Keeday brings you a list of top 20 must watch Martial Art Movies in the history of cinema.
Best Films Based on Martial Arts
Fist of Fury (1972)

A list of martial art films is incomplete without a Bruce Lee movie on it. As a result, we have three of his films on our list with the first being Fist of Fury. The story of the movie focuses around Chen Zhen, played by Bruce Lee, who is determined to avenge his master's death, a plot that was later used in many different movies. It was Bruce Lee's second film that had a successful run not only in Hong Kong but also in Hollywood. If The Big Boss made Bruce Lee, a star across Asia, Fist of Fury extended his stardom all over the world.
Way of The Dragon (1972)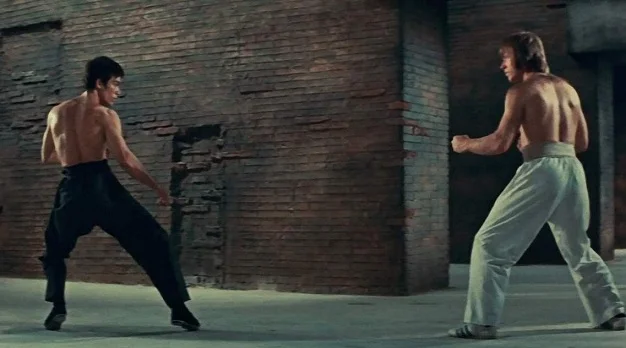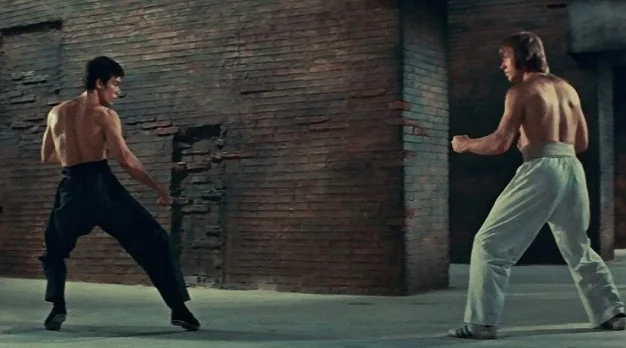 The first directorial venture of Bruce Lee had to be a special mention on our list without any doubt. Bruce Lee had already established himself as an actor as well as action director after just 2 major films and with his 3rd film, Way of The Dragon, he raised his own benchmark and with the success of the movie, he also added the title of director, writer, and producer onto his resume with pride. The film doesn't have a strong plot, but it does display martial art in full flow with some well-choreographed fight sequences using both Chinese and Japanese martial arts techniques.
Enter The Dragon (1973)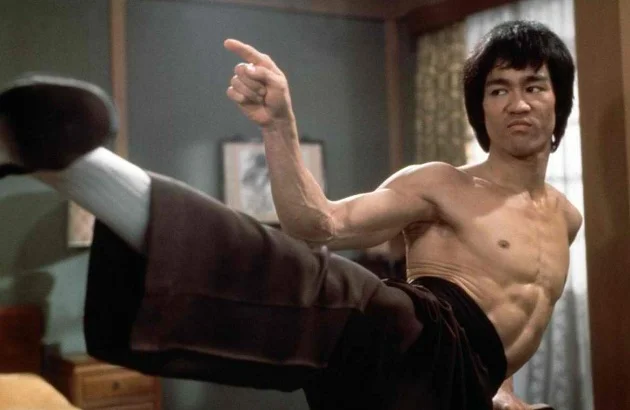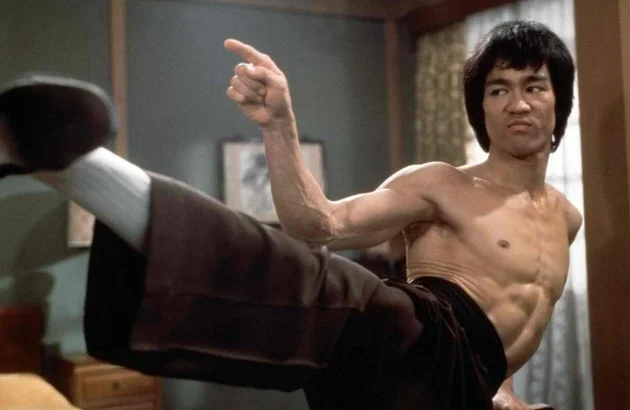 Enter The Dragon is even today considered as one of the best and highly popular martial films in the history of cinema. Starring the Dragon himself in the lead role, Enter The Dragon was also the first Chinese martial arts film to be produced under a major Hollywood studio, Warner Bros. Largely set in Hong Kong, the movie is centered around a tournament, while the rest of the plot revolves around Lee, portrayed by Bruce Lee, and his quest to bust the drug trafficking and prostitution racket run by Mr. Han, portrayed by Shih Kien. Unfortunately, Enter The Dragon also marked Bruce Lee's final film appearance before his untimely suspicious death right before its release. Enter The Dragon is also one of those early movies starring Jackie Chan as a mere stuntman, who later on becomes one of the highly popular action stars after Bruce Lee.
Drunken Master (1978)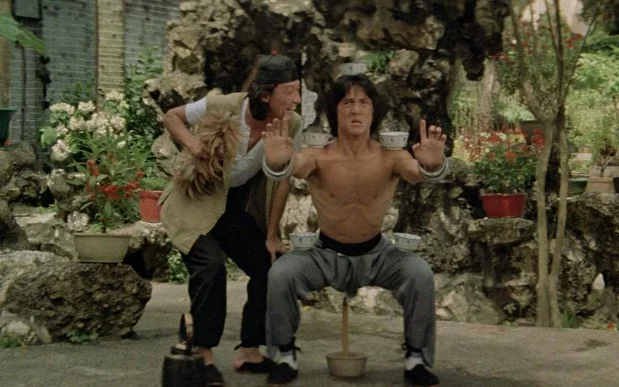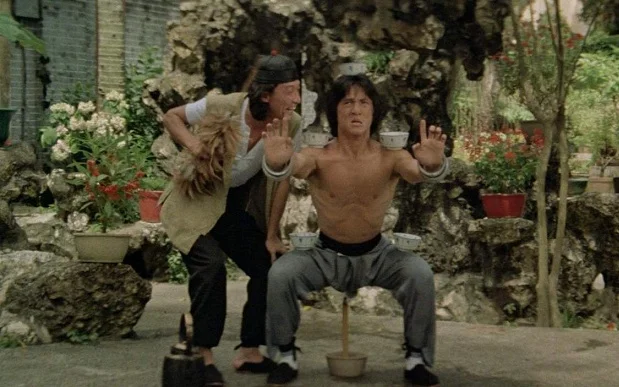 If Bruce Lee set the trend of martial arts into cinema, Jackie Chan is highly credited for setting up a new genre of comedic Kung Fu. Drunken Master is the film that set the career path of Jackie Chan, as one of the highly acclaimed martial artist, an action star and one of the best comedians in the film industry worldwide. The film is all about Wong Fei-hung, played by Jackie Chan, and his master Beggar So, played by Yuen Siu-team and their quest to defeat a highly skilled martial artist, who is also a notorious killer. The film set new records at the Box Office becoming one of the highly successful Hong Kong films at that time, Drunken Master is one of the Best Martial Art films of all the Time.
The Karate Kid (1984)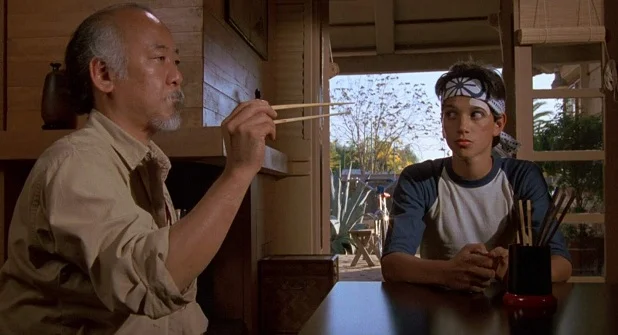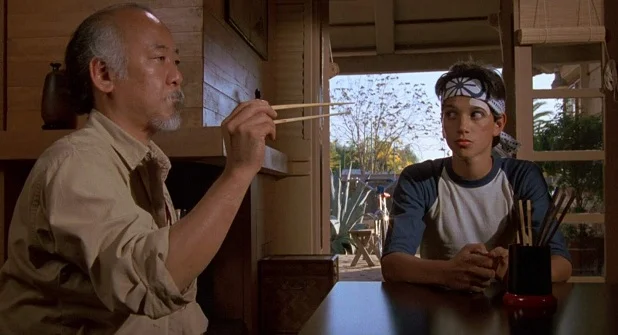 The Karate Kid is yet another popular film sharing the bond between a student and his master. Starring Ralph Macchio and Pat Morita in the lead roles, the movie is a 1984 American martial arts drama directed by John G. Avildsen. Partly based on a similar underdog story displayed by Avildsen in his 1976 Rocky, The Karate Kid also talks about a young boy, who takes up Karate training under his newly found master and eventually goes on to the win the Under-18 All-Valley Karate Tournament. The film is highly inspirational as it teaches us to fight the odds, train hard and eventually you will defeat the hardships of life.
Bloodsport (1988)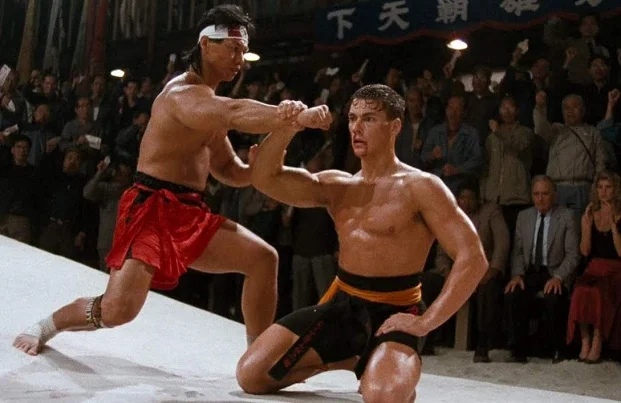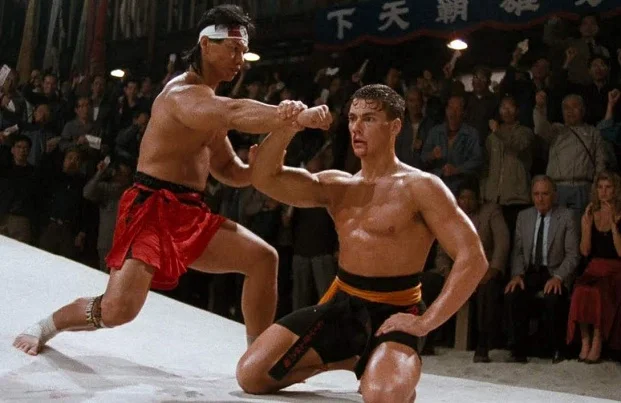 After the successful run of Asian films at the US Box Office, American producers also tried their hands on the martial art genre. Bloodsport is a 1988 American film starring Jean-Claude Van Damme in the lead role, after which he successfully establishes himself as a popular martial artist across the globe with his magnificent movies such as the helicopter style, jump spinning kicks, and a complete split. The story of the film is very ordinary with plots loosely based on Bruce Lee's Enter The Dragon. However, the movie is a must watch for Van Damme's action sequences and sheer display of Ninjutsu. Owing to the success of the movie, three sequels were released direct-to-video, but Jean-Claude Van Damme didn't star in any of them.
Also Read : Motivational Movies of Hollywood
Kickboxer (1989)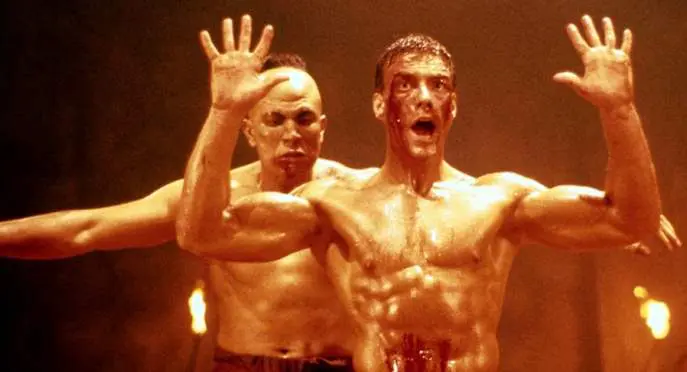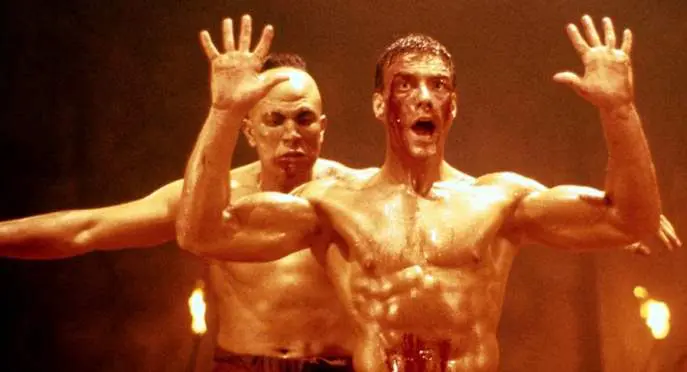 Yet another movie starring Jean-Claude Van Damme, Kickboxer is a 1989 American martial arts film directed by Mark DiSalle and David Worth. The film is centered around Kickboxing and emphasizes more on the art of Muay Thai, a famous martial art of Thailand. In addition to Van Damme, the film also stars former kickboxing champion Dennis Alexio, as Van Damme's brother. The film is set around kickboxing and focuses on Kurt Sloane, who takes on ruthless Thai boxer Tong Po to avenge his brother. The film is a must watch for some of its training and fight sequences. One will fall in love with kickboxing after this movie. In a way, the art of kickboxing aka Muay Thai garnered popularity worldwide after the success of this movie. After the film became a cult, a series of three more films were released under the same franchise based on a new character, the third and youngest brother of the Sloane family.
Once Upon A Time In China (1991)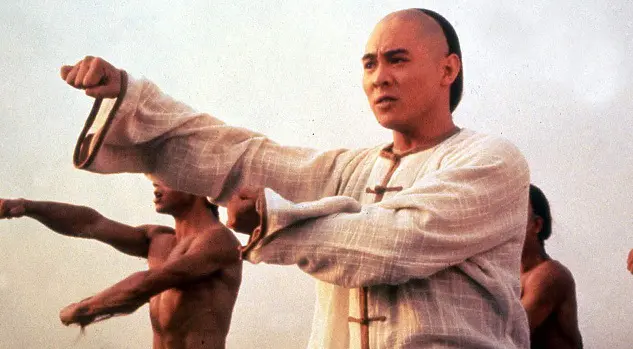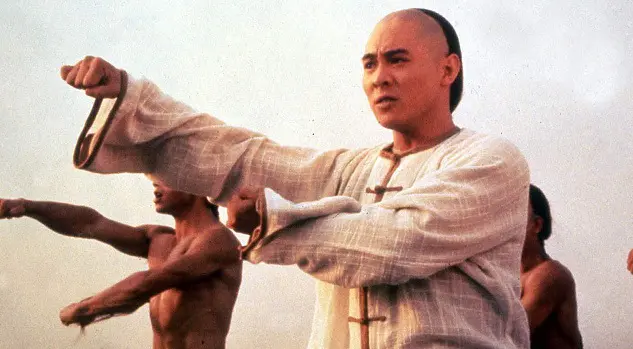 Based on the Chinese folk hero Wong Fei-hung, Once Upon A Time In China is a 1991 Hong Kong martial arts film starring Jet Li in the lead role under the direction of Tsai Hark. The film is set in the late 19th century China during the rule of Qing dynasty. After the rise of Bruce Lee and Jackie Chan, who were the pioneers in popularizing the culture of martial arts in films across the globe, it was Jet Li, who carried the trend further. His film Once Upon a Time in China is the perfect example of his quality both as an actor and martial artist. Unlike the other two, Jet Li is considered as a complete actor than a mere martial artist or a stuntman.
Crouching Tiger, Hidden Dragon (2000)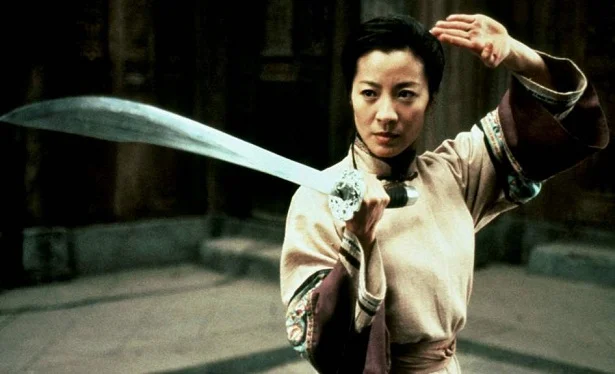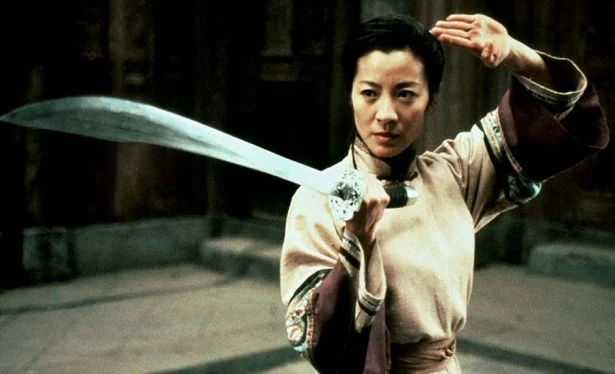 Crouching Tiger, Hidden Dragon is a film that needs no introduction or reasoning for its inclusion on the list as it has already become a worldwide phenomenon after winning an Oscar for Best Foreign Language Film at the 73rd Academy Awards, in addition to the nomination for Best Picture and several other categories. Directed by Ang Lee, the film sets new standards for martial art films and takes it to a whole new level with elevated fight sequences, scenic backgrounds, and most importantly the element of drama in the movie. A sequel to the film is scheduled for a release in 2016.
Ong Bak: Muay Thai Warrior (2003)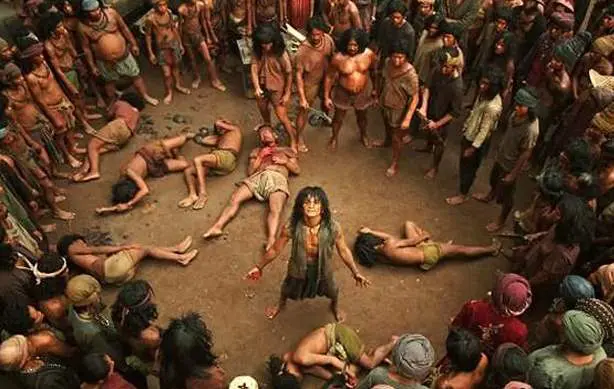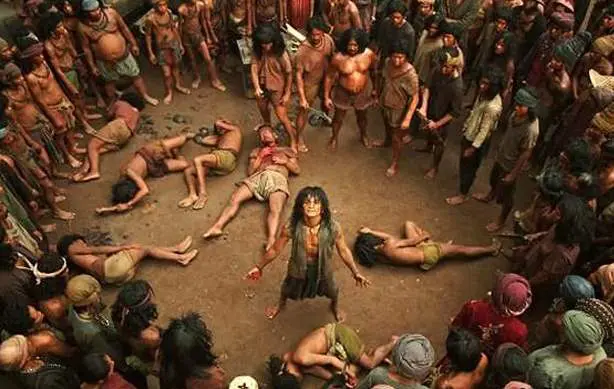 If there's one martial art film that would keep you on the edge of your seats while watching, then it must be Ong Bak: Muay Thai Warrior, a 2013 Thai martial art film starring Tony Jaa. The film is special not just because of its breathtaking fight sequences or wide usage of Muay Thai, but it is also famous for the sheer display of skill and profess by Tony Jaa with some unbelievable chasing scenes well choreographed and played to perfection by the Thai movie star. Although stars from Hong Kong film industry dominated the martial art film genre, after Ong Bak: Muay Thai Warrior, Tony Jaa also joined the league of great martial artists of all time and Ong Bak series if one of the Best Martial Arts Movies of All Time.
Kung Fu Hustle (2004)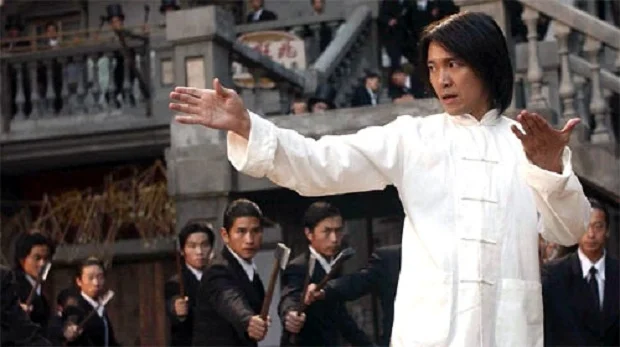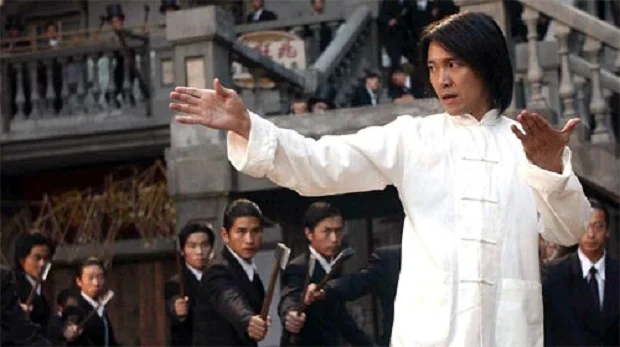 After Jackie Chan, who combined martial art with comedy, it's Stephen Chow, who carried forward the legacy producing some great action comedy movies. One such movie is Kung Fu Hustle. A 2004 Hong Kong-Chinese martial arts action comedy, Kung Fu Hustle is a full on a laughter ride with its cartoon styled action sequences and hilarious comic scenes blended with traditional Chinese music in the background. Directed by Stephen Chow himself, the film also stars some veteran actors of Hong Kong action cinema of the 70s apart from starring himself in the lead role.
Tom-Yum-Goong (2005)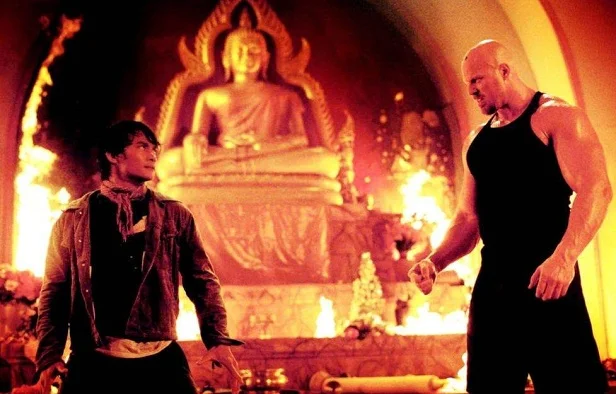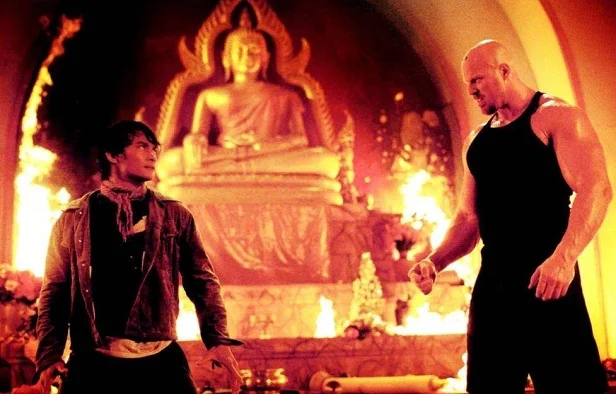 Starring Thai martial artist, Tony Jaa, Tom-Yum-Goong is again a masterpiece in the history of martial art films worldwide. This extraordinary Thai martial art film is directed by none other than Prachya Pinkaew, who also directed Jaa's first breakout film Ong Bak. With this film, Tony Jaa sets new standards for himself and takes it a few steps further from where he left off with Ong Bak. The film is centered around the mafia of elephant poachers extensively spread across Thailand and how Kham, played by Tony Jaa, tries to rescue his elephants from the poachers fighting off the giant henchmen of the mafia. Again, the film has some intensive fight sequences along with breathtaking bike chasing sequences that will keep you over the edge for the whole movie.
Undisputed II: Last Man Standing (2006)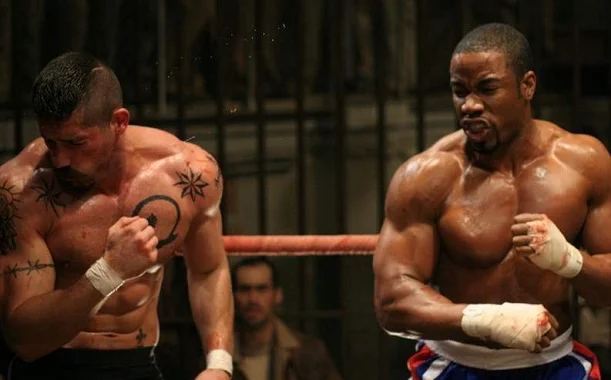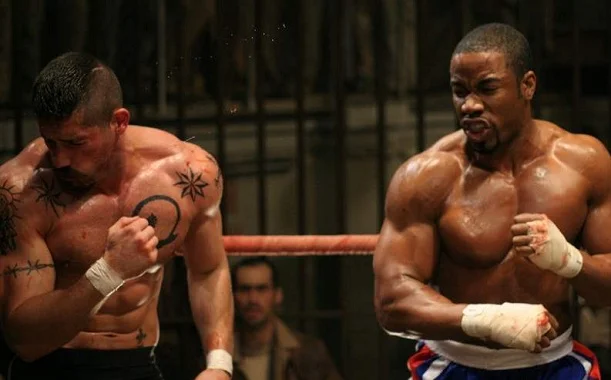 Undisputed II: Last Man Standing is a sequel to the 2002 boxing film Undisputed, which actually failed at the Box Office but gained success in the home video market eventually. A 2006 direct-to-video martial arts film, Undisputed II: Last Man Standing is centered around mixed martial arts starring Michael Jai White in the lead role with Scott Adkins as the main antagonist in the film. Although Michael Jai White is the lead hero, for a hardcore martial art fan, Scott Adkins steals the show with his brutal flying kicks.
Ip Man (2008)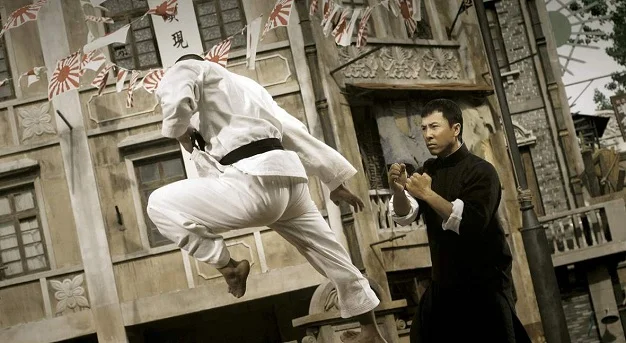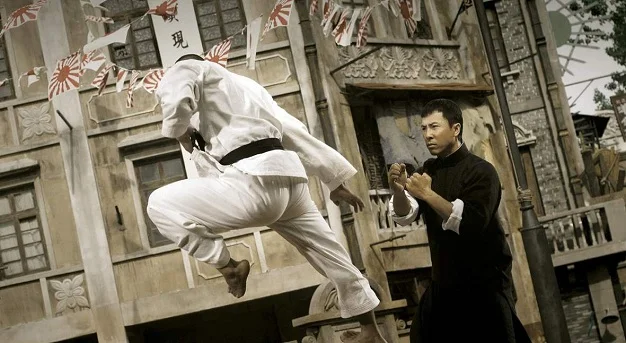 A biographical martial arts film based on Yip Man, a Grandmaster of the martial art Wing Chun and the master of the legendary Bruce Lee must be special. Ip Man is a 2008 Hong Kong martial film starring Donnie Yen as the Ip Man and directed by Wilson Yip. The career of Donnie Yen has always been under the shadow of the great action stars of his time, however, all it changed with Ip Man, a movie that finally put him in the same league as other action stars evolved out of the Hong Kong film industry including Bruce Lee, Jackie Chan and Jet Li. Being based on Bruce Lee's mentor and a brilliant performance by Donnie Yen as Yip Man under the superb direction of Wilson Yip, the movie went on to become a phenomenon launching a whole new movie franchise under the banner of Ip Man.
Never Back Down (2008)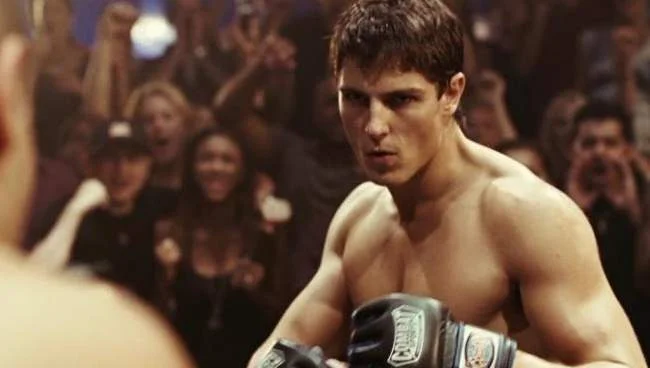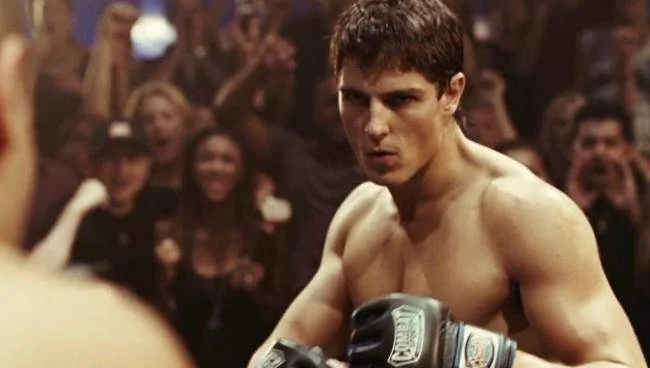 Never Back Down is a 2008 martial art film directed by Jeff Wadlow starring youngsters like Sean Harris and the hot and sizzling Amber Heard. In terms of the quality of cinema, the film looks average displaying the life of teenagers with some aspects of partying, some sexuality, and, of course, the language. However, the main highlight of the movie is the plot based on Mixed Martial Arts that involves training sessions and an underground tournament focused on MMA, known as the Beatdown. Never Back Down is one of those martial art films that is special not for the fight sequences but the intense training sessions. If you're young and thrilled to take up one form of martial art, then it's a must watch for you.
Also Read: Upcoming DC Live Action Movies
Blood and Bone (2009)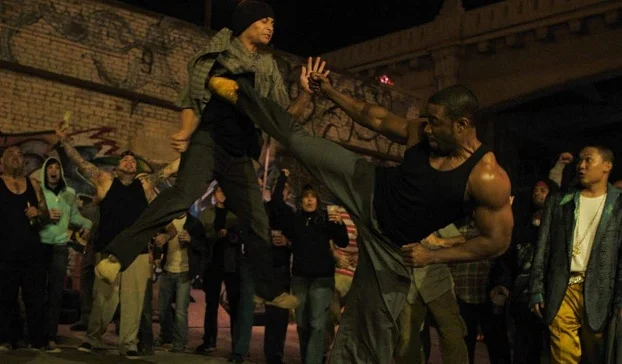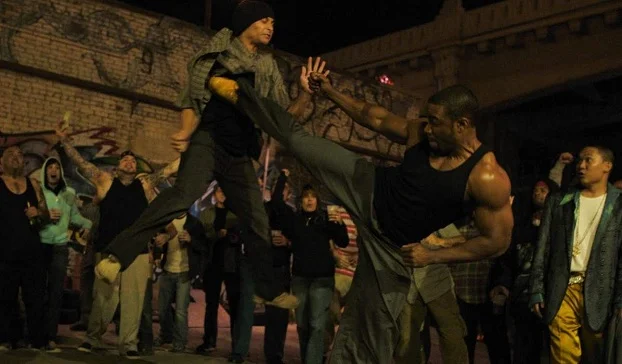 Blood and Bone is a 2009 direct-to-DVD martial art film starring Michael Jai White. The film is directed by Ben Ramsey and written by Michael Andrews as well as stars many professional fighters, including martial artist Matt Mullins, professional wrestler Ernest "The Cat" Miller, and a bunch of MMA fighters. The film is centered around Isaiah Bone, played by Michael Jai White, and his quest to avenge his cellmate by engaging in underground street fight scenes organized by the mob and the black market arms dealer named Franklin McVeigh, played by Julian Sands.
The Karate Kid (2010)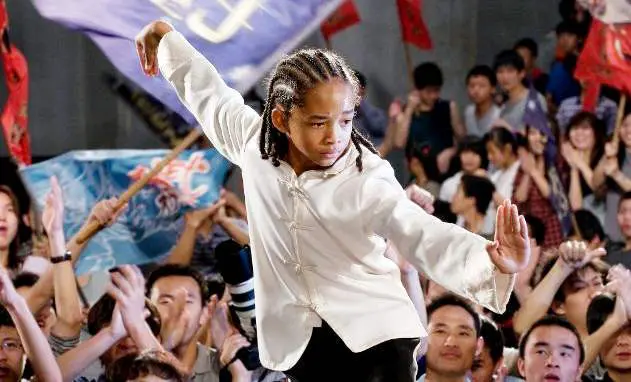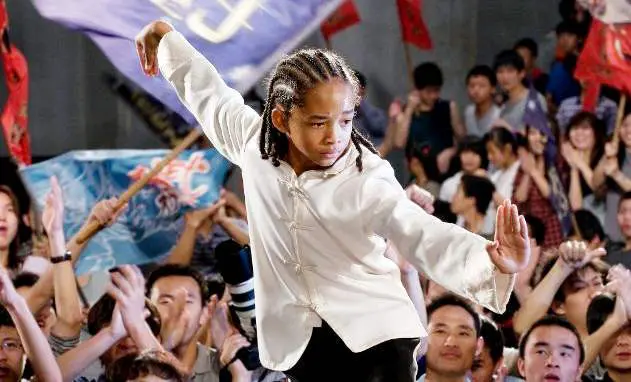 Just like The Karate Kid of 1984, the 2010 film has been a reboot of the franchise and is based on the relationship between a young boy and his karate master. The film is directed by Harald and stars Jackie Chan as the karate master, whereas Will Smith's son Jaden Smith plays the young boy, who just moved to China with his mother. The film is about enlightening the fact that martial arts is a form of self-defense and must be used just to display skills in a tournament or protecting oneself in real life. In no way, it must be used to bully or overpower innocent people. The movie is about fighting back and earning respect than defeating your competitors.
Shaolin (2011)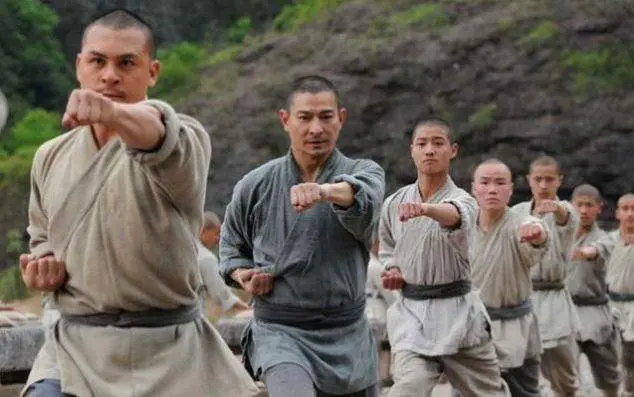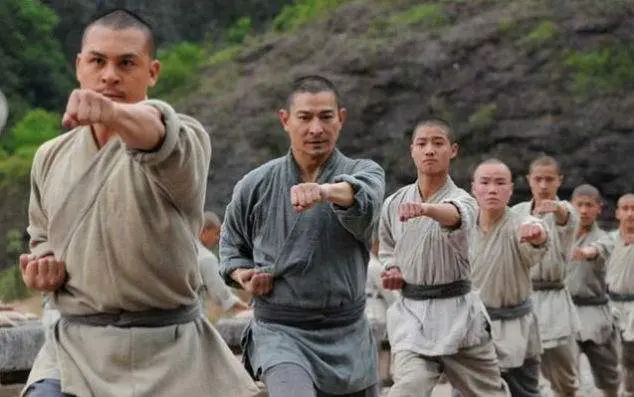 Shaolin is a remake of 1982 film Shaolin Temple starring Jet Li. 2011 Shaolin stars Andy Lau, Nicholas Tse as well as Jackie Chan in a special appearance. Directed by Chang Hsin Yen, the film is based on the Shaolin Monastery in China and features Shaolin Kung Fu throughout the film. The reason for the inclusion of this film rather than the classic is just because the latest movie looks more real with new technology effects and the quality of films produced in the current era.
The Raid: Redemption (2011)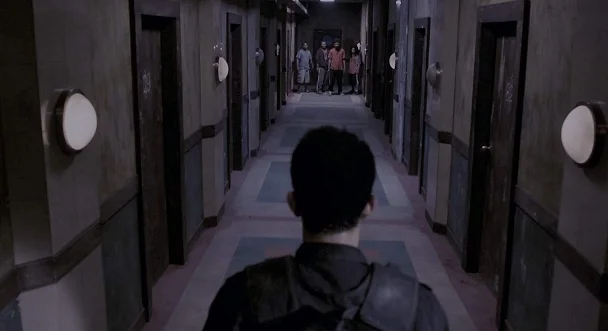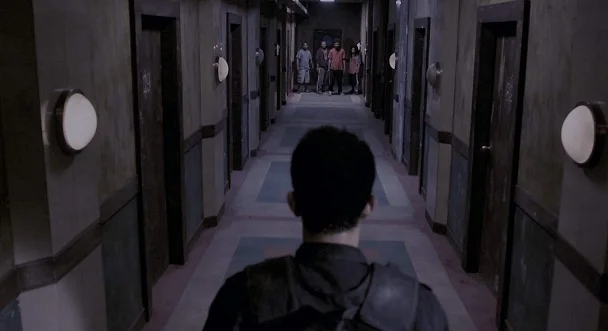 Martial art films are not limited to Hong Kong-Chinese or Thai film industries alone, but it also spread across South East Asia countries including Indonesia. The best example of that is the 2011 Indonesian martial arts action film The Raid: Redemption. Written and directed by Welsh filmmaker Gareth Evans, the film stars Iko Uwais in the lead role, who takes out a whole building dominated by a number of gangsters all by himself after his team is knocked out one by one. The film's action sequences are fully based on the martial art Pencak Silat and is choreographed by the star of the film himself along with Yayan Ruhian.
Man of Tai Chi (2013)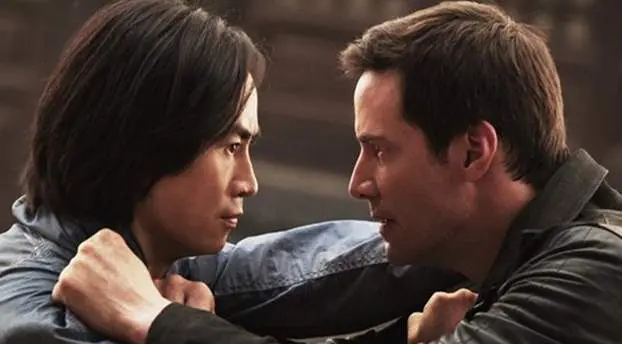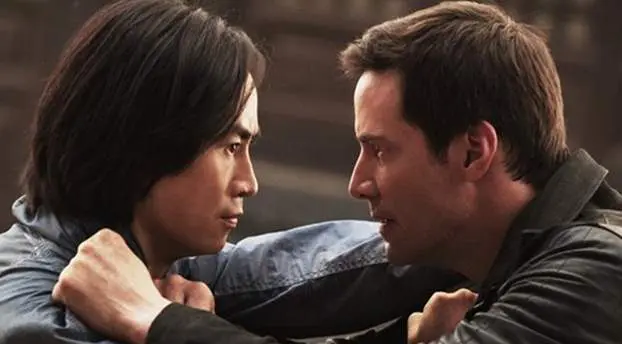 Keanu Reeves has already displayed his skills of martial arts in the Matrix series. However, with his first directorial venture Man of Tai Chi, the Hollywood star offers his tribute to martial arts as well as his friend, stuntman Tiger Chen, on whom the movie is partly based on. The film stars Tiger Chen as himself in the lead role along with other martial artists including Indonesian star and Pencak martial artist, Iko Uwais.
Your Turn !
If you think that some great film is missing in this list of best Martial Arts Movies, then you can recommend us in the comment section.