The Lunchbox (
Dabba

) Movie

Irrfan Khan and Nimrat Kaur are working together as a pair for the first time. Irrfan is a well establish pure actor, he has worked in many Hollywood movies as well. Nimrat kaur is also a great actress, hasn't worked in many films but has been part of some great projects like One Night with the King (2006), to promote this kind genuine movies Karan Johar and UTV promoting 'The LunchBox' in India for its better Box Office Collection, because if the movies like 'The LunchBox' earns well then other film producers will love to produce these artworks and that will good for Indian Cinema, The Lunchbox is the best movie for this year academy awards, Hope this time India will win oscars if they select this movie.

Also Read : List of Creative Bollywood Movies

The lunch Box movie is a simple story where two people fall in love through a dabba, Lunch box!!! Don't get shocked, Yes a Lunch box. A simple movie, not so over hyped star cast, but the most appropriately chosen ones are the part of the movie. The trailer of the movie shows two different person of Mumbai. The vintage charm in the trailer grasps your views as soon as the trailer starts, the movie has got its own different shine and shimmer ready to hold everyone.

The Lunch Box has already won the Critics Week Viewers Choice Award at Cannes Film Festival.

The Lunchbox (
Dabba

) Cast and Crew

Director: Ritesh Batra

Produced By: Anurag Kashyap, Guneet Monga, Arun Rangachari

Written By: Ritesh Batra

Star Cast: Irrfan Khan as Sudeep
Nimrat Kaur as Ila
Nawazuddin Siddiqui
Denzil Smith as Mr. Shroff
Bharati Achrekar as Mrs. Deshpande

Release Date: 20 September 2013 
About The Lunchbox (
Dabba

)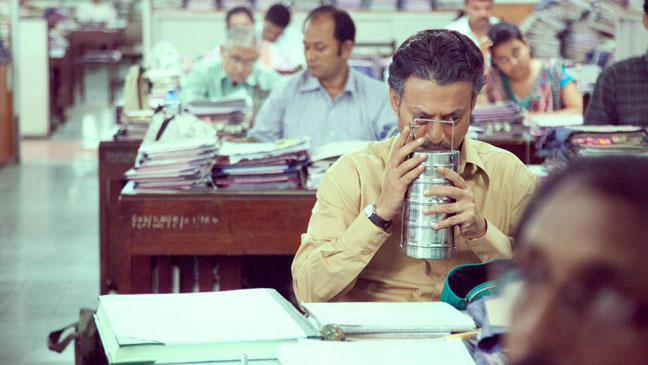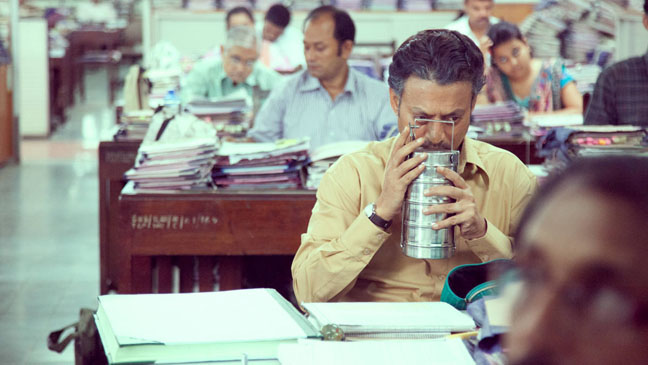 Have heard about falling in love from a missed call, but Lunch box is so over the top romantic. Only after the release of the movie can we decide, if it is to be trust able or is it like a fairy tale hard to digest.
The trailer takes you to the vintage world and a love story of not so young couple which surely leaves a smile on your face and a question in your mind, Do such Love stories exist?
The Lunchbox (
Dabba

) Tracklist

Mera Dil bhi kitna pagal hai (Used from the movie Saajan itself)

The Lunchbox (
Dabba

) Dialogue Promo

Galat Address


Meri Ammi Kehti Hai

The Lunchbox (
Dabba

) Trailer
The Lunchbox (
Dabba

) Full Box Office Report 

1st Day Collection/ Opening Day Collection

1.25 Crores

2nd Day Collection

2.60 crores

1st Weekend Collection

7.5 crores

1st Week Collection

1 Month Collection

Overall Collection 

Keep Visiting us for updated The Lunchbox Box Office Reports