The Bollywood film industry has always portrayed its protagonist as the guy from another world; the perfect chap who can do anything and everything.
But change is the spice of life and thus the focus has been shifted from the hero of the film to the villain. Here is the list of a few actors who overshadowed the lead star with their compelling bad guy performances.
Mr. India: Mogambo (Amrish Puri)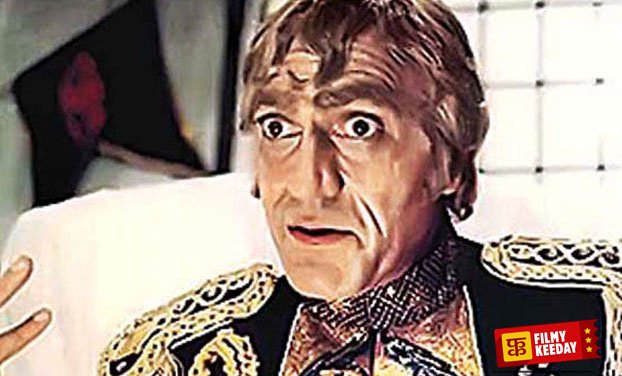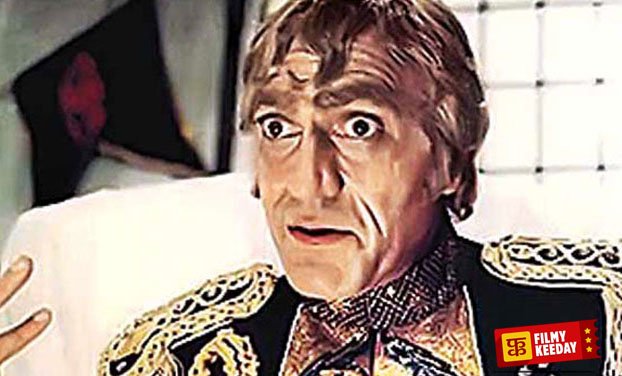 This 1987 Hindi Science Fiction Bollywood film starring Anil Kapoor, Sri Devi, and Amrish Puri in lead roles was directed by Shekhar Kapur. The power and popularity of Amrish Puri's dialogue "Mogambo Khush Hua" can be understood by the fact that it is casually used even today to express happiness. The character itself is quite interesting who has golden hair and owns an army of dedicated soldiers who keep shouting "Hail Mogambo". Mogambo is the largest in all Bollywood history that overshadows all the other peeps in the movie.
Sholay: Gabbar Singh (Amjad Khan)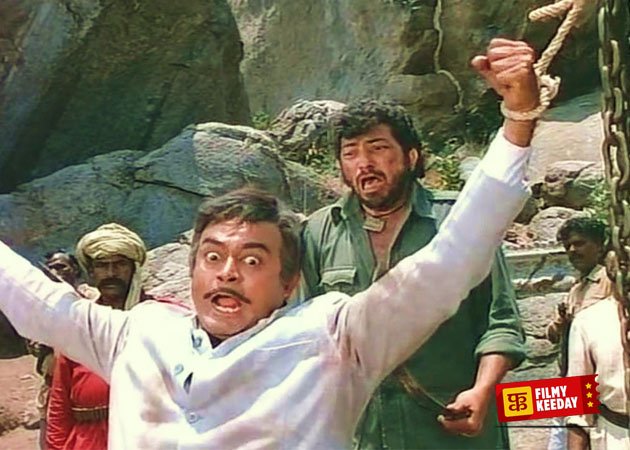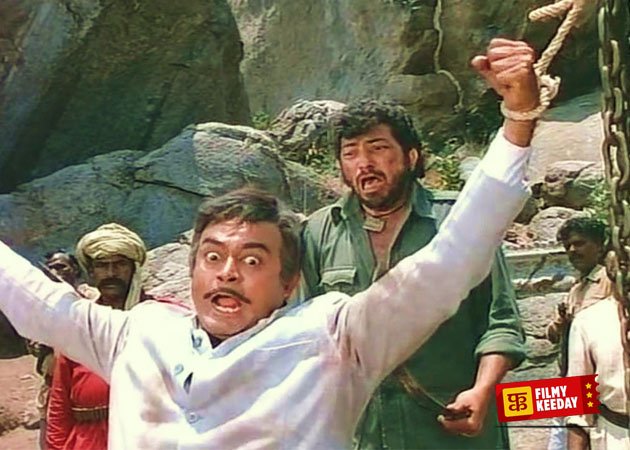 Sholay is a grand box office success and an excellent show of the magical pairing of Jai-Veeru. The film features a powerful story, direction, drama, and action and left everyone speechless. It is a real cinematic masterpiece where the antagonist of the film dacoit Gabbar Singh overshadows the heroes in pairs. Gabbar, who has some of the most memorable names in his gang- Sambha and Kaaliya, enjoys chewing tobacco. He also has to his credit some of the most immortal lines of Bollywood history – Jo darr Gaya, samjho marr gaya, Kitne Aadmi The, etc. With laughter that no one can match, he is the hero of Sholay.
Ek Villain: Rakesh Mahadkar (Riteish Deshmukh)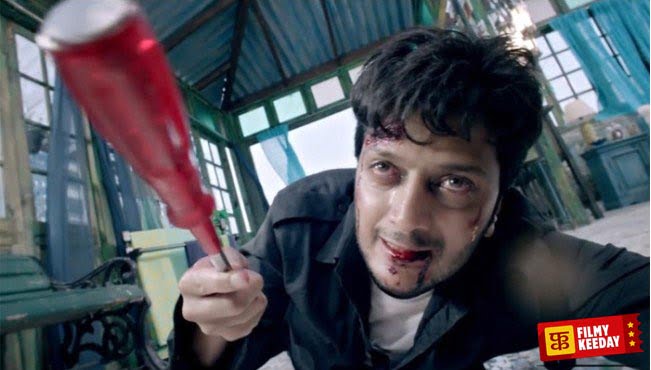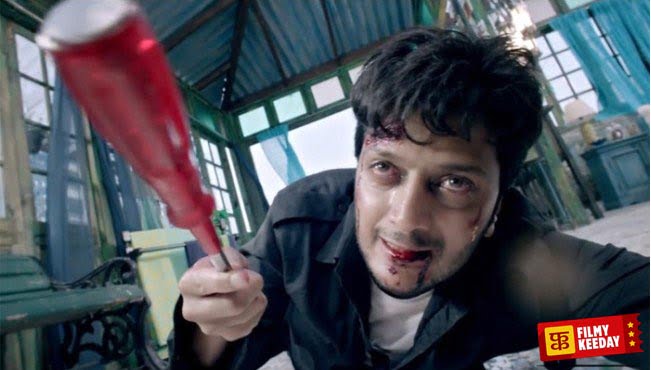 Ek Villain is a Bollywood romantic thriller released in 2014. The film is directed by Mohit Suri and stars Sidharth Malhotra, Riteish Deshmukh, and Shraddha Kapoor in lead roles. The principal antagonist of the film, Rakesh Mahadkar, played by Riteish, clearly stole the devil show who directs his frustration at unsuspecting women who he picks out randomly in the course of his professional expeditions. He plays the most treacherous kind of villain – the unseen, unknown types. And his performance explains the darkest side of a quite common man who goes to the extreme level after being continually nagged by his wife.
Omkara: Langda Tyagi (Saif Ali Khan)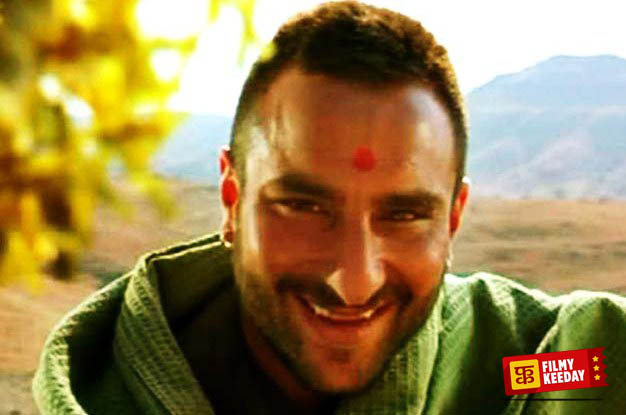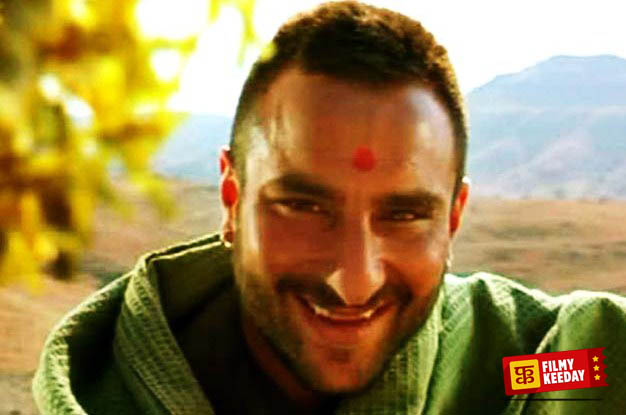 Omkara is a Vishal Bharadwaj's adaptation of Shakespeare's Othello. The 2006 released film stars an ensemble cast of Ajay Devgn, Vivek Oberoi, Kareena Kapoor, Saif Ali Khan, Konkona Sen Sharma, Bipasha Basu, and Naseeruddin Shah. The film is a classic of international standards and the character of Langda Tyagi played by Saif Ali Khan overshadowed the hero. The character of Langda Tyagi is also special as it was written to match the iconic status of Gabbar Singh. Undoubtedly, the rural, rustic dacoit and foul-mouthed Saif did his part by giving the finest performance that will be remembered for years to come.
Satya: Bhiku Mhatre (Manoj Bajpai)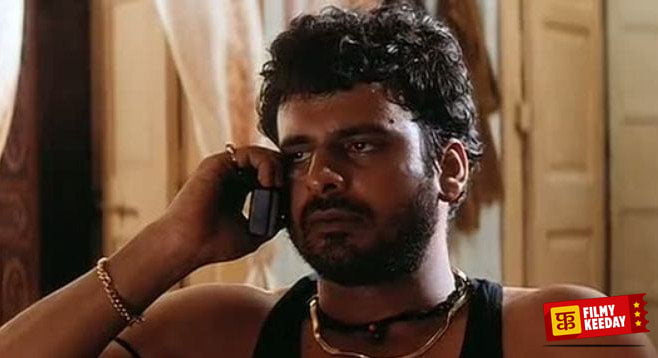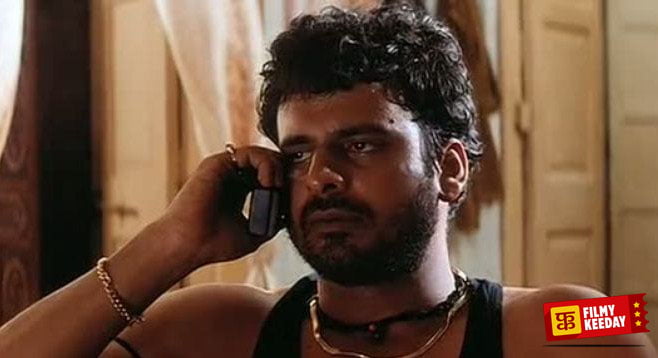 Satya is a 1998 released Indian crime film directed by Ram Gopal Varma. The film stars J. D. Chakravarthy, Manoj Bajpai, Urmila Matondkar and Shefali Shah. The story of the film revolved around the lead character Satya, but the character Bhiku Mhatre played by Manoj Bajpai stole the show and it was really a win for Manoj. The role of gangster Bhiku Mhatre proved to be Manoj's claim to fame. The actor bagged accolades for his performance and the rest is history.
Shaan: Shakal (Kulbhushan Kharbanda)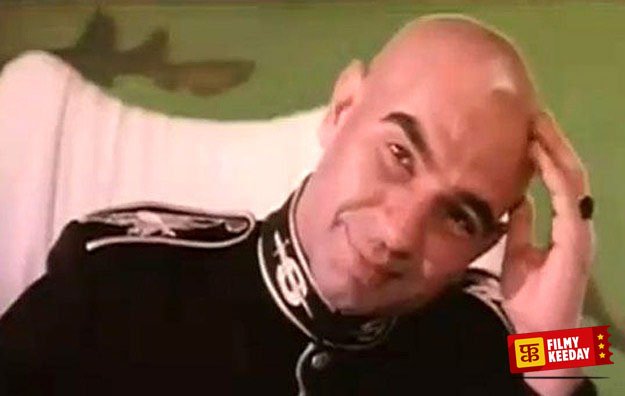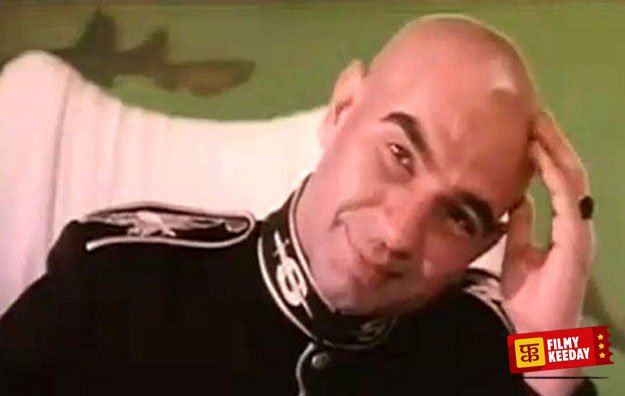 Shaan is a 1980 Bollywood action thriller movie directed by Ramesh Sippy, the great director of Sholay. Amitabh, Shashi, and Shatrughan multi-starrer, Shaan replicated the stunning success these three stars guarantee. The film portrays Kulbhushan Kharbanda as Shaakal whose style and charisma excels those of Amitabh, Shashi and Shatrughan put together. The character of Shaakal, who owns a shark tank with swimming sharks, has sliding doors in his control room, moisturizes his scalp regularly is the right answer key to every bond villain. His sinister smile makes the character even more terrifying!
Kalicharan: Lion (Ajit)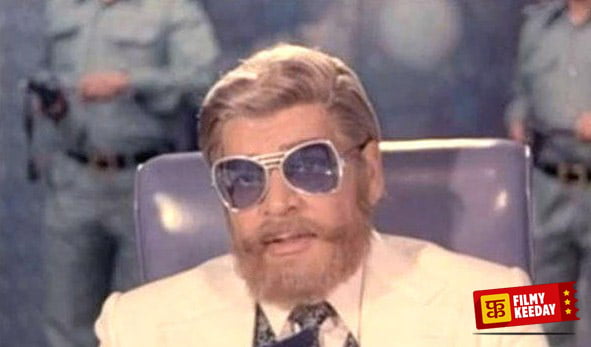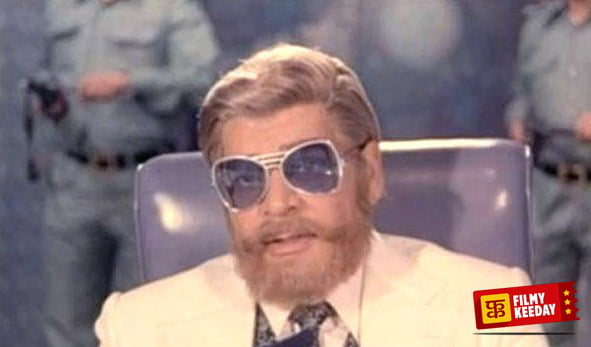 Kalicharan is a 1976 Bollywood hit action drama film directed by debutant Subhash Ghai. The film stars Shatrughan Sinha, Reena Roy, Ajit, Danny Denzongpa, and Premnath. The film was truly taken by Ajit with his most famous dialogue "Saara Shaher mujhe Lion ke naam sse janta hai". Ajit spawned a whole new genre of Bollywood villains with his sweet sidekicks like 'Mona darling, Peter, Robert and many more. His appearance on the screen in a white suit, black shades, and white shoes has always been eye-catching and thus he overshadowed the hero in all his performances.
Agneepath: Rauf Lala (Rishi Kapoor)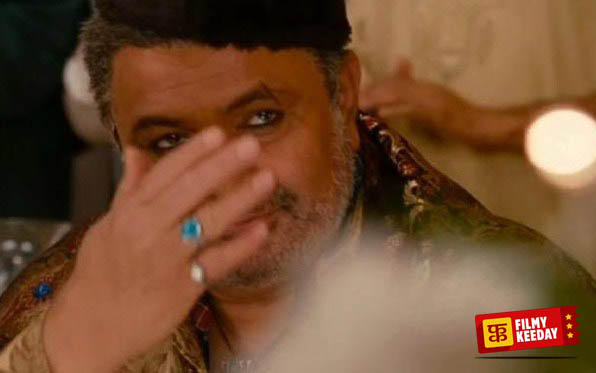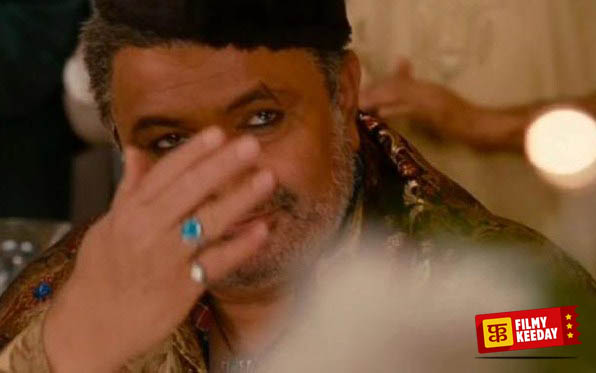 Agneepath is a 2012 released Bollywood action film directed by Karan Malhotra. The star cast of the film includes Hrithik Roshan, Rishi Kapoor, and Sanjay Dutt in lead roles coupled with Om Puri, Katrina Kaif, and Priyanka Chopra in supporting roles. The two villains in Agneepath, Kancha Cheena – Sanjay Dutt and Rauf Lala – Rishi Kapoor have presented a larger-than-life image in the movie. Especially Rishi Kapoor, who received continuous applauds and admiring messages for his blood-curdling act in the movie. RK's wonderful performance as Rauf Lala actually came as a shock to all his fans as they had never imagined him in such a ferocious and mean avatar.
Sangharsh: Lajja Shankar Pandey (Ashutosh Rana)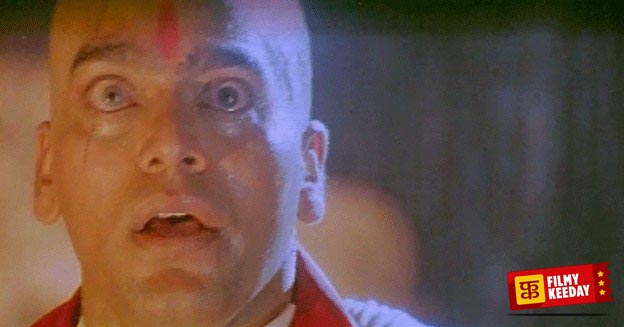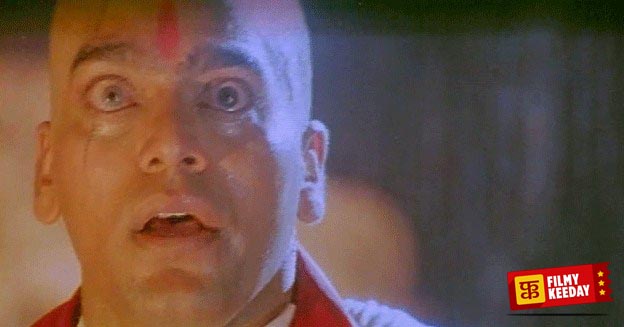 Sangharsh is a 1999 released Bollywood crime thriller film directed by Tanuja Chandra. The film stars Akshay Kumar, Preity Zinta, and Ashutosh Rana in the lead roles. Ashutosh as Lajja Shankar Pandey portrayed the face of 90's villain and played a Serial killer, child kidnapper, extremely superstitious, Kajal applier, and bloody loud screamer. His look in sari is the most terrible one when he prepares an abducted child to sacrifice himself to become an immortal and unbeatable man ever on earth. Isn't it sounds scary!!!
Singham: Jaikant Shikre (Prakash Raj)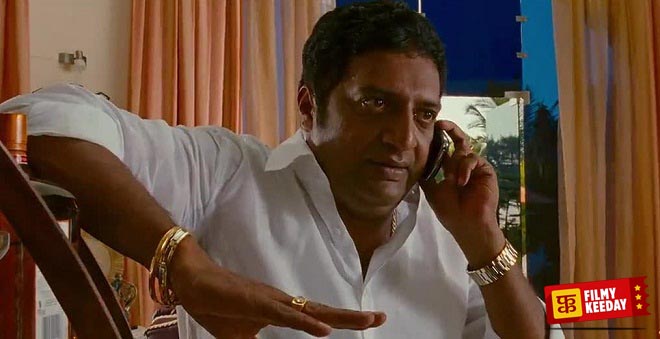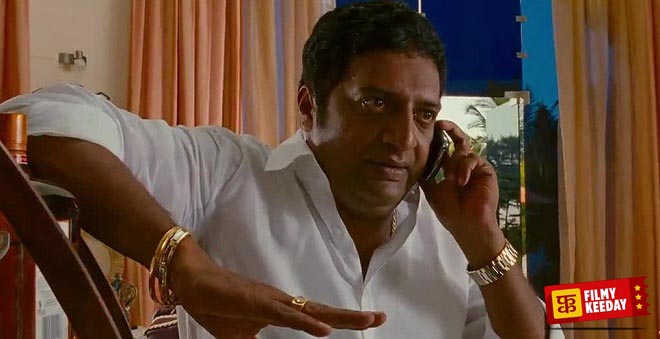 Singham is a 2011 released Bollywood action comedy film directed by Rohit Shetty. The film stars Ajay Devgn, Kajal Aggarwal, and Prakash Raj. Prakash Raj looks every bit convincing in the role of Jaykant Shikre – a devious politician and don. He has also been named in the list of Best Actors in negative role 2011. Some famous dialogues of the actor in the movie Singham – 'Minister log mere peeche aur police log mere jeb mein rehte hain'.
Your Turn!
Now share your favorite Bollywood movie with a Bad Ass Villain.