Chennai Express Break Fails, Derailing others and breaking all signals. 
Let's find out What is so special about Chennai Express-
Everyone was giving their own predictions for Chennai Express, this express train of The King of Bollywood have derailed many movies from its path, or if we say other movies have changed their paths looking at the high speed of Chennai Express to safeguard themselves.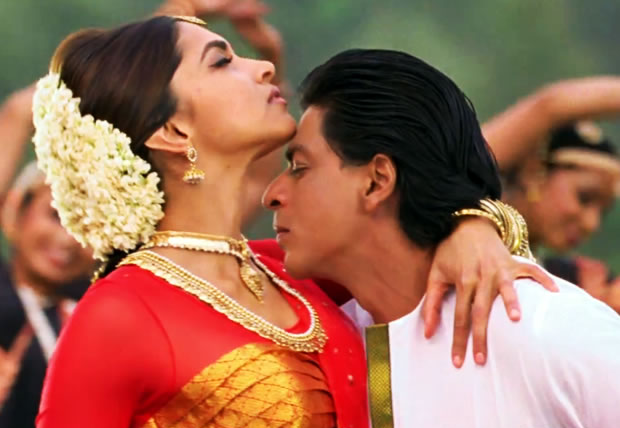 First Read the Review of Chennai Express
As per now everything has been going in favour of Chennai Express, They have got no competition in their way until next week, when Ekta Kapoor is trying hard to give Chennai Express a shock with OUATIMD. Although, will OUATIMD will give a shock or will get a shock is still a riddle for everyone.
The movie, 'Chennai Express' released in 10 international languages, in around 700 international screens. All major multiplexes have screened 10-12 paid previews of the movie and to a surprise they were all jam packed and Chennai Express made a whooping 6.75 Crores with just paid previews.
Even after getting such a vast mixed review from common people to Movie critics, from the worst movie tag to the Best Entertainer Tag, Chennai Express has shocked and surprised everyone. Chennai Express has already broken many Box Office records and set the bar much higher for others to break? Is it just the charisma of Shahrukh Khan, or is there much more behind Chennai Express? Let's find out-
As per Filmy Keeday, there are some hidden and powerful strategies of Shahrukh and Rohit Shetty that are giving Chennai Express a much needed boost. These few strategies are listed below:-
The Shahrukh Khan
Believe it or not, the hardcore fans of Shahrukh will never let him down, and you can find his crazy fans all over the world. The first thing is the name itself- Yes, The name of SRK is enough to give any movie a slice of success.
Game and Karaoke Applications
Who doesn't love games? Shahrukh knows his country very well, and he does know how to promote his movie well. The game promotion technique kept Chennai Express in News, giving them enough publicity, and the game kept his fans addicted to him and his movie Chennai Express, also Chennai express has a karaoke app.
Posters and Banners
Posters are the oldest way to promote a movie, Chennai Express team not only came up with many different colourful posters but also Posters in different Indian languages and foreign languages, to attract more audience. Languages include, German, Spanish, Tamil, Telugu, Hindi and English.
Festive Release
3 holidays and Chennai Express, with no competitors around, does it need any further explanation?
Paid previews starting from Thursday, Friday Release on Eid, then you have Saturday and Sunday. No Film would get any better timing for a bang on release.
Paid Previews
SRK and Rohit have managed to surpass the number of paid previews given by any movie till date. Almost every major multiplex have shown 10-12 paid previews from Thursday itself. It was expected that Chennai Express would earn more than 5 crores by Paid Previews, much higher than, 3 Idiots, Ek Tha Tiger, Yeh Jawani Hai Deewani and many others, but Chennai Express gave a jerk to the people who predicted by earning more than 6 crores.
International Release
Chennai Express was released in over 10 international languages in more than 500 Countries on the same day as in India in more than 700 screens overseas. In India, Chennai Express has got more than 3500 screens. Doesn't that answer alot?
TV Promotions
Shahrukh Khan, Deepika Padukone and Rohit Shetty have gone to all famous Television shows to promote Chennai Express personally. The effect of meeting directly with their fans has its own benefits and we can see that.
Direct Promotions
The Chennai Express team didn't stop at small screen promotions. They went to major cities and Countries to promote the movie and met with their fans.
Increased Ticket Pricing
Multiplexes all over the country have hiked the ticket price up to 40%. With this price hike, it is quite evident that the movie will get huge benefits at Box Office collections.
Rajinikanth Effect
Lungi Dance, a tribute to Rajni Sir has given all the reasons to Rajni Fans to go for Chennai Express. Great move for luring Rajni Fans. And Rajni effect is enough to give Chennai Express a Blockbuster Tag, isn't it?
These are the tactics; Chennai Express Team has followed to taste the Biggest Success of Bollywood. The audience should be prepared for a promotion war soon from upcoming movies. And who knows you might end meeting your favourite stars in some mall promoting their movies quite soon.
What Do you think?
Share your views !