Chennai Express– A roller coaster ride of Fun, Action and Romance
Chennai Express Star Cast
Shahrukh Khan
Deepika Padukone
Sathyaraj
Manorama
Synopsis:
Rohit Shetty is King of Action, and Shahrukh King of Romance, so when these two meet, it has to be an Action Romantic movie, but to add a flavor they have added comedy in the movie too.
Starting from a train journey, like any love story, a boy and a girl meet, fight and at last falling in love. Father becomes the villain, the escape from Deepika's father and at the end SRK fights for his love and wins his beloved and then they live happily ever after. Sweet simple and common love story, but this story has a nice punch of comedy and action.
What I feel about Chennai Express: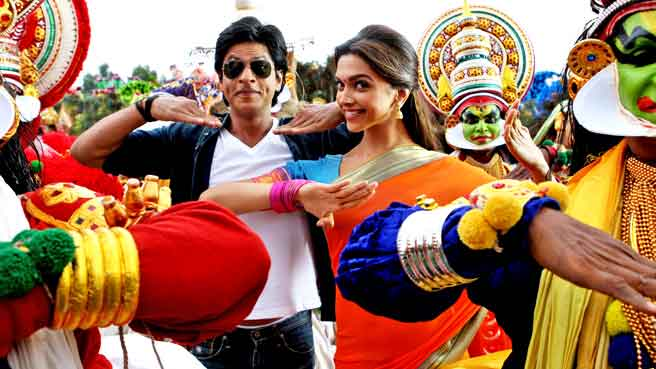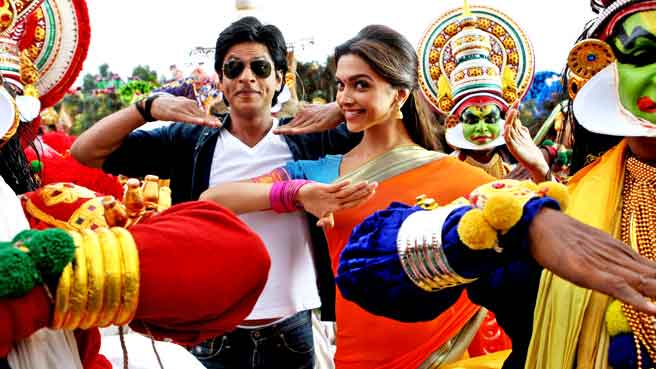 When the flavors are in correct proportion, a dish becomes a great dish, but when the flavors are not balanced it can spoil a good dish. Chennai Express has balanced flavors, so you would definitely enjoy it. Please keep your Logic at home, while watching Chennai Express, as the movie is a masala movie and not some logical serious movie, I found that they used Tamil a lot but that is needed because movie is based on Chennai, but subtitles are needed with the movie, because most of the sequences are in Tamil language, Movie is narrated by SRK which will help you to understand the Tamil dialogues, and I really like when Rahul and Meena talk with each other by singing Hindi songs because nobody can understand what they are gossiping.
Chennai Express is a typical Bollywood movie with some South Indian masala, Like heroine is against her father's choice, hero enters and both fell in love.
Chennai Express will remind you of so many Bollywood movies, People who like serious cinema, might give this movie a miss. But as far as entertainment is concerned, this movie is sheer entertainment.
Story of Chennai Express:
Rahul, a 40 year old man, he is a simple guy and still very slow in his life, he never enjoyed his life, after the death of his Grandfather he decide to enjoy his life, his friends organize a trip to Goa but his grandmother wants him to visit rameshwaram immersing his deceased grandfather's ashes.
So he boards a train from Mumbai to Rameswaram – Chennai Express to show his Grandmother that he is going to Rameshwaram but he has a plan to escape in the middle of the journey, but he met with Meena (Deepika Padukone) in journey and due to some circumstances her father henchman take him to her village with Meena. Meena has eloped to get rid of a forced marriage. They fight, they joke around and they fall in love. This journey changes their life forever. They run from Meena's angry father and her notorious fiancé. The film has dramatic action sequence, Romance and a lot of comedy.
Verdict:
With no competition by its side, and great strategies worked upon for promotions, Chennai Express definitely is going to earn a lot and will make a mark at the Box office Collection.
Is this movie worth a watch? Yes, definitely yes if you are a Fan of Rohit Shetty's style of comedy. I wouldn't say it is a must watch, but yes you won't complain that you wasted money.
Filmy Keeday Rating:
4 Stars

More Info About Chennai Express