Ram-Leela is Hindi Romantic movie directed and produced by Sanjay Leela Bhansali. Sanjay's love for Gujarat is quite evident with his way of work in 'Hum Dil De Chuke Sanam' and Tele series 'Saraswatichandra'. Sanjay is a perfectionist and he has proved it in all his movies, every set, every dialogue and every song of his movie speaks about his perfectionism as a director.
Sanjay Leela Bansali's Ram-Leela wasn't an easy movie to make. Sanjay Leela Bhansali had to deal with many troubles while making the movie and even while promoting it. Listed below are some facts about the movie Ram-Leela.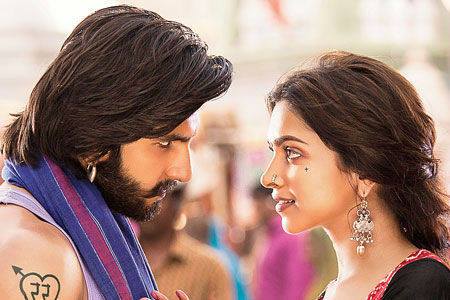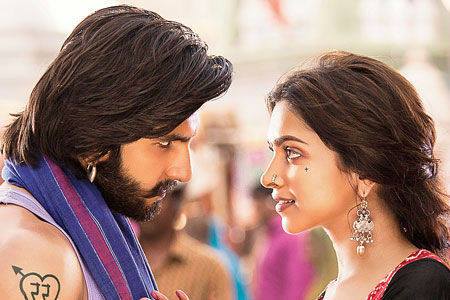 Ram-Leela Movie Unknwn Interesting Facts
The former name of the movie Ramleela was changed to Ram-Leela after a legal controversy. Ramleela name sounds similar to Ramlila, which is a mythological story's re-enactment of the life of Lord Ram.
The movie title, Ram-Leela is preceded by a subtitle, 'Goliyon Ki Rasleela'.
The first look of the movie shows Deepika in a 30 kg Ghaghra with 50 meters Ghera.
It was Kareena Kapoor who was signed for the role of Leela in the movie, but she was ousted by Sanjay Leela Bhansali.
Rumored pair Deepika Padukone and Ranveer Singh's chemistry is sizzling in every trailer and song of the movie.
Deepika Padukone will be seen as a typical Rajasthani girl for the first time.
Deepika and Ranveer Singh have locked lips in the movie.
Ranveer Singh had to be in freezing cold water for 45 minutes in Udaipur for a song sequence of just 5 minutes. Ranveer stayed in the water until the choreographer was satisfied with the performance.
Ranveer has worked on his physique and will be seen without a shirt.
Ranveer Singh had to learn some Gujarati abuses for the movie.
Ram- Leela is adapted from Romeo Juliet of Shakespeare.
Priyanka Chopra is seen in a sizzling and hot item song in the movie.
Sanjay Leela Bhansali has composed the music of Ram-Leela. This will be the second time, Sanjay is composing music for a film, first was Guzaarish.
Gangs of Wasseypur famed Richa Chadda will be seen showcasing her magic once again.
To keep up with Ranveer's fitness routine and shootings, Sanjay Leela Bhansali ensured that a makeshift gym is available on the sets for Ranveer Singh.
Deepika sprained her back while shooting for a song, but carried on with the shooting despite pain because a very expensive set has been placed and the shooting could not be delayed.
Ranveer got injured on the sets of the movie 'Gunday' and that not only postponed the shooting of 'Gunday' but also 'Ram-Leela'.
Few dialogues in the movie were changed after the controversy in Gujarat by a community.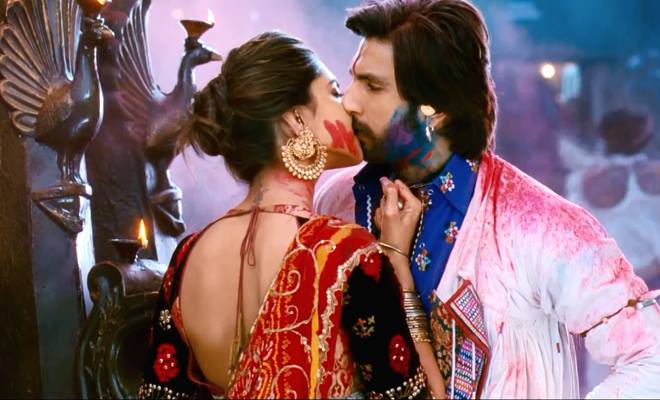 Ram-Leela Movie Legal Controversies
PIL against the movie was moved by Lawyer Siddhrajsinh Chudasama for hurting religious sentiments. Use of Abusive language by a certain community girl has been shown in movie hurt the community people.
Click Here: To know more about this PIL
Sanjay Leela Bhansali faced a controversy when he didn't give due credits to the original composers for one of the songs in the movie. The song 'Mor Bani Thangaat Kare ' written by Rabindranath Tagore and was later translated by Gujarati Poet Jhaverchand Meghnani in 1944.
PIL filed seeking a BAN on the release of the movie for the Mujra song in the movie, 'Ram cache Leela' and the name of the movie 'Ram-Leela'. The complainant objected the song which has put Hindu Gods in poor taste.
Deepika Padukone was almost pelted with eggs and tomatoes in Ahmedabad by an agitated crowd.
Click Here: For more about this controversy
Click Here: Ram-Leela Movie Review
Click Here: Ram-Leela Box Office Collection Report