What you expect from a movie? Ram Leela has everything a blockbuster Bollywood movie needs. Romance, Vengeance, Drama, Tragedy, Light Humor, Beautiful sets, Melodic music, breath-taking dance sequences, perfect casting and Spectacular performances. Perfect Entertainer!
Story is inspired from Shakespeare's famous play Romeo – Juliet. But, it is never about the story, it is about the direction and Sanjay Bhansali is at his best here.
I haven't read/watched the original play but I can definitely say it cannot be better adapted than this.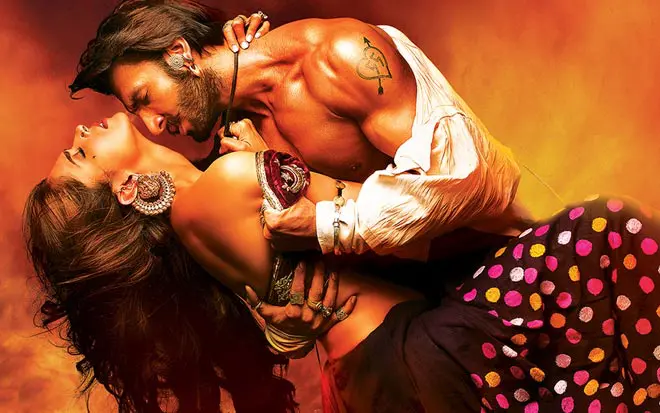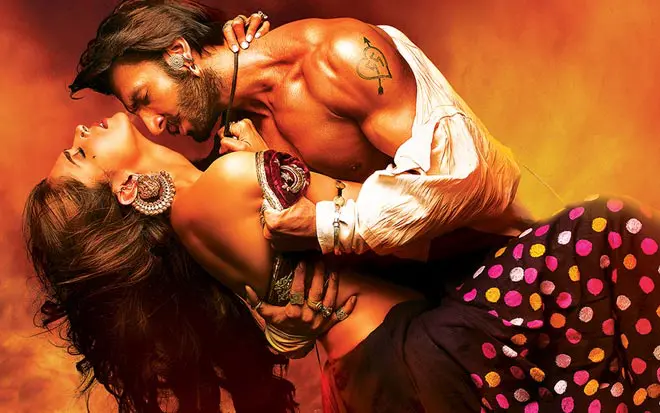 Plot
Set in a village somewhere near Rann of Kutch ruled by two big communal rivals where every answer is given by the shot of gun. Here, Love blossoms between Ram and Leela who happens to be children of rival leaders. It is about their complicated relation and how they manage the differences and being peace to the village.
Performances
You've known Deepika Padukone as a party girl till now but this time, she is sensuous, marvelous, fantabulous!
Ranvir Singh acted as if he was made for this role. Superb and dashing! Do not forget Supriya Pathak Kapoor who you've always remembered as a stupid woman from Khichdi but her contribution is award winning here.
If you are someone who watches just two movies a year, go watch Ram Leela twice!
Filmy Keeday Ratings
***** 5 Stars