Gori Tere Pyaar Mein and Singh Saab the Great are the latest release on 22 Nov 2013, Gori Tere Pyaar Mein directed by Punit Malhotra and Produced by Karan Johar. GTPM getting mixed response from all critics and viewers, if you are looking for a romantic movie then you can watch this movie, because movie is not that bad but if you want something different from the movie then you can avoid this movie, because its based on the old plot of love stories like Maine Pyar kiya or Ramaiya Vastavaiya.
Gori Tere Pyaar Mein Movie Synopsis
GTPM is a simple Love story between a rich careless guy and a mature girl. The plot of the story is very old and doesn't hold much weightage. A careless guy who suddenly after falling in love, changes dramatically, cares for relationships, family and friends. They fall in love, lead to a breakup and then love brings them together.
Gori

Tere Pyar Mein Star Cast

Actors: Imran Khan, Kareena Kapoor Khan and Shraddha Kapoor Khan

Producer: Karan Johar

Director: Punit Malhotra

Music: Vishal-Shekhar
What I feel About Gori Tere Pyaar Mein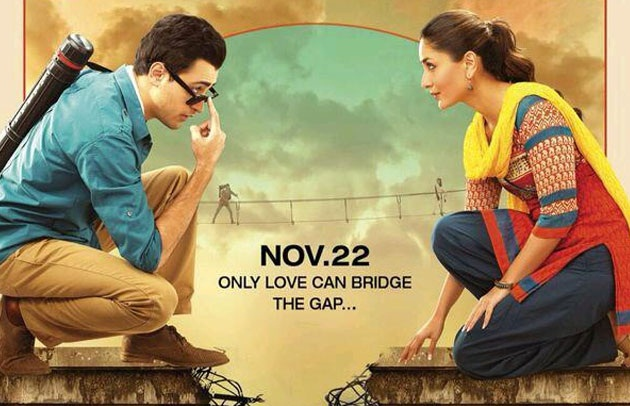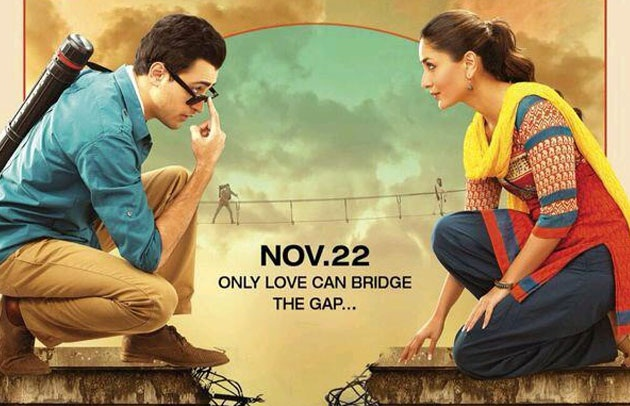 The movie seemed to have made in really low budget as everything seemed so less, be it the sets, the locations and even the costumes were so so. Kareena played her role really well as a social activist but I didn't understand till yet, what is a social activist doing in that ,'Tooh' number, Strange and weird. I felt the movie could have been made much better, the dialogues were disappointing and so was the weak storyline. Neither there is much of a comedy to entertain nor the romance.
Story of Gori Tere Pyaar Mein Movie 
An architect Sriram lands directly in Jhumli from America to woo her Lady Love Dia. He thinks if he can make a Bridge in this poor village which will be helpful for villagers, he will win his Lady's heart too. But making a bridge in India doesn't just need an architect, one needs to deal with corruption as well. Things go worse which leads to a Breakup and here enters Shraddha Kapoor. They both are about to get married but but but……..
I am not going to tell you the whole story here, knock your nearest theatre.
Gori

Tere Pyaar Mein Movie Verdict

The movie lacks many things. The weak storyline is definitely making this movie very weak. Imran Khan as an actor was quite disappointing, Kareena was bingo and Shraddha haven't got much screen space. I so wish the movie had something more to it except just good music. It's a one time watch, so you can enjoy it.
Gori Tere Pyaar Mein Ratings
FilmyKeeday.com : 2 Stars
Koimoi.com : 3 Stars
BollywoodHungama.com : 3.5 Stars