There are many beautiful conversations in the film Piku, we are going to share some brilliant dialogues from Piku.
Piku is a 2015 Indian comedy-drama film that was written and directed by Shoojit Sircar. Deepika Padukone As Piku Banerjee, Amitabh Bachchan portrays her father, Bhaskor Banerjee, while Irrfan Khan plays Rana Chaudhary in the Film.
Piku is a beautiful Film on the Father-Daughter relationship.
As they travel from Delhi to Kolkata with Rana, a cab business owner portrayed by Irrfan Khan, the plot centers on the relationship between Piku, an independent businessman, and her aging, eccentric father Bhaskor.
All Piku Dialogues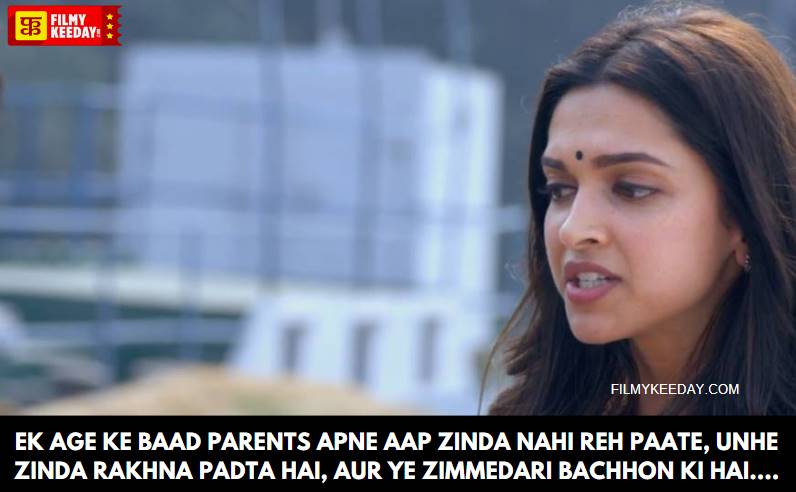 Dilli me kisi ki bhi galti ho, police danda driver par chalati hai…
Ek marad, pehle toh bada hota hai, phir buddha hota hai, phir chhota hota hai.
Tum kya shadi karega isse, she is very moody like me and woh virgin nahi hai…
Mere andar kuchch bacha hai, Piku. Mujhe marne nahi dega.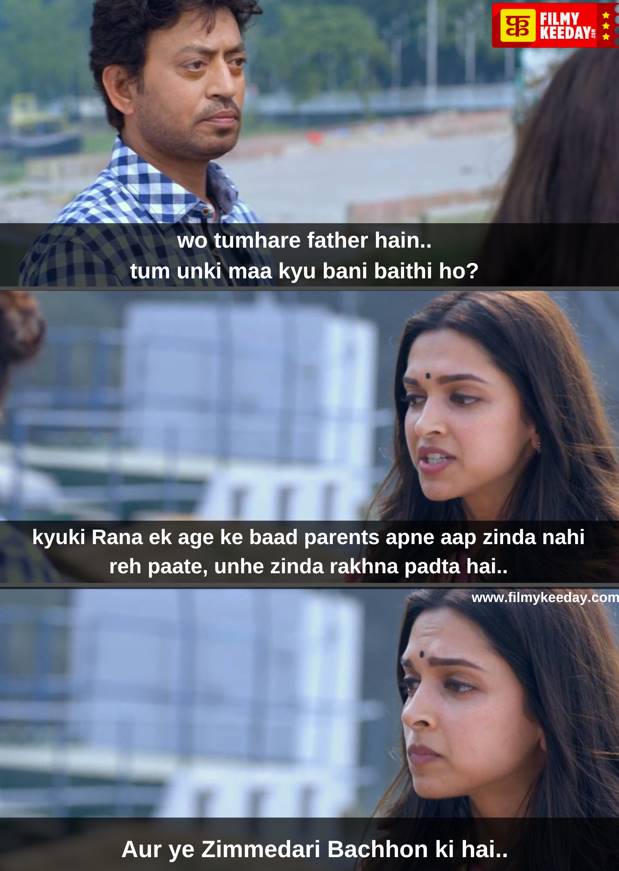 Ek age ke baad parents apne aap zinda nahi reh paate, unhe zinda rakhna padta hai, aur ye zimmedari bachhon ki hai….
Satyajit ray ki ek bhi film usse pata nahi hai, and he doesn't vote, main hi usse tolerate kar rahi thi…
Death aur shit ye do cheezein kisi ko, kahi bhi kabhi bhi aa sakti hain…
burden burden kya laga rakha hai aapne, emotional blackmail karke parents ko pata nhi kya sukh milta hai, burden hote to aap delhi ke ander baithe hote, kalkatta leke nahi jati wo aapko…
Insaan ka emotion uska motion ke sath juda hua hai..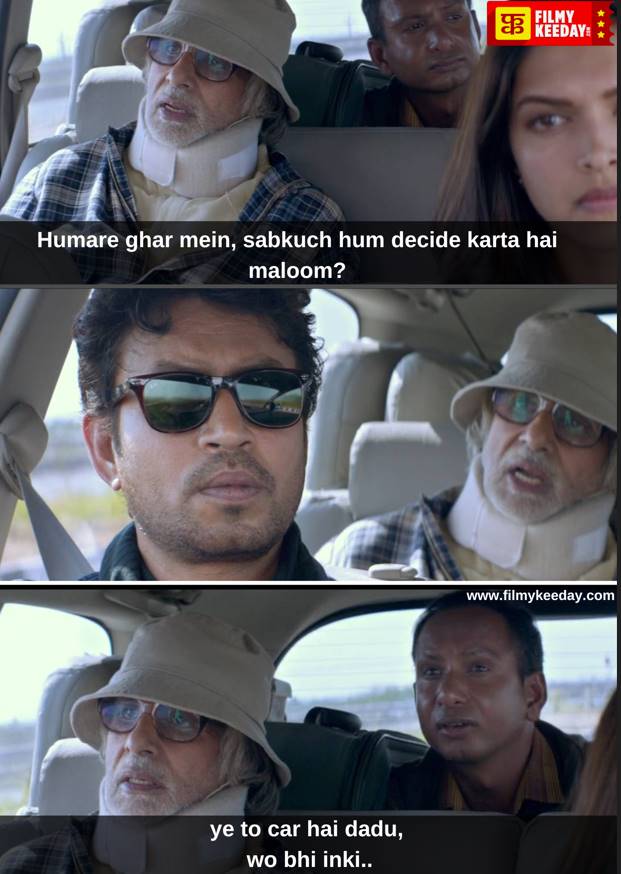 May be this is the way forward issi ko log development bolte hain, par apni roots agar unko ukhad do to kya bacha?
Sabke jaane ka rasta already decided hai, mera bhi, It will be through my digestive tract, mera pran idhar se hi niklega, let me cycle, I am enjoying…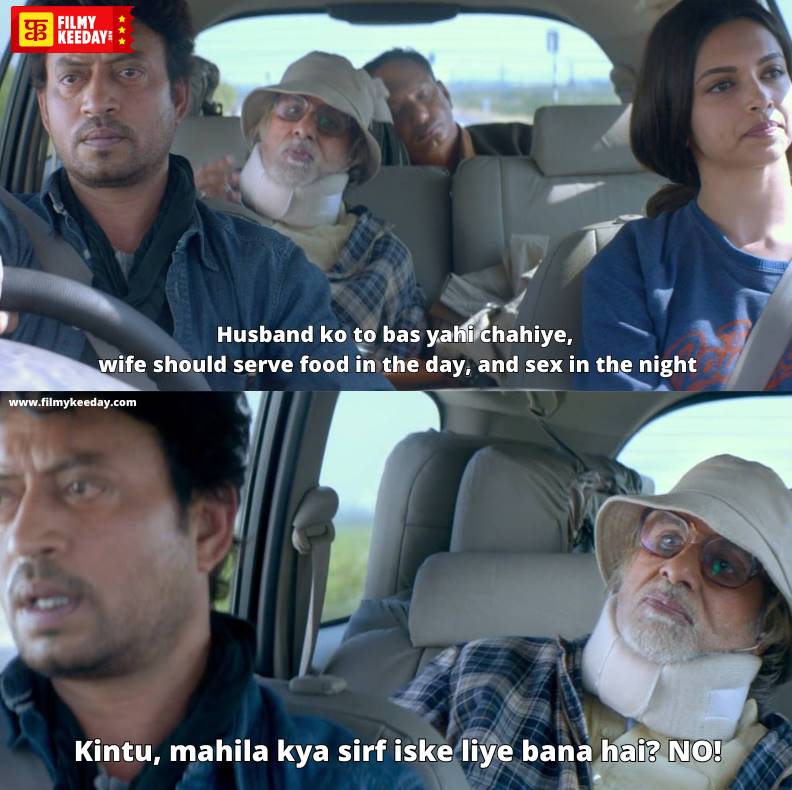 Baba mujhse har baat manwate the, and he made sure that even death also listened to him…
Sirf Low iq wala log shaadi karta hai, arey dekhbhal karna hai to mera karo, shadi ke bad father ka ghar chodkar dusre ghar me jana, udhar dekhbal karna, how foolish…
Your Turn!
These are our favorite dialog and quotes of Piku Film, you can mention your favorite Piku movie dialogues in the comment section.