Nil Battey Sannata is directed by Ashwini Iyer Tiwari starring Swara Bhaskar, Ria Shukla, Ratna Pathak and Pankaj Tiwari. Nil Battey Sannata is produced by famous Indian director Anand L Rai. Its Tamil remake Amma Kanakku is also produced by Anand L Rai with Dhanush. Starcast of Tamil film is different from Hindi version.
lets check out the quick review of Nil Battey Sannata.
Nil Battey Sannata Film Starcast
Directed by
Ashwini Iyer Tiwari
Ratna Pathak
Ria Shukla
Pankaj Tripathi
Starring
Swara Bhaskar
Cinematography
Gavemic U. Ary
Production Company
JAR Pictures
Colour Yellow
Distributed by
Eros International
Release date
April 22, 2016
Running time
96 minutes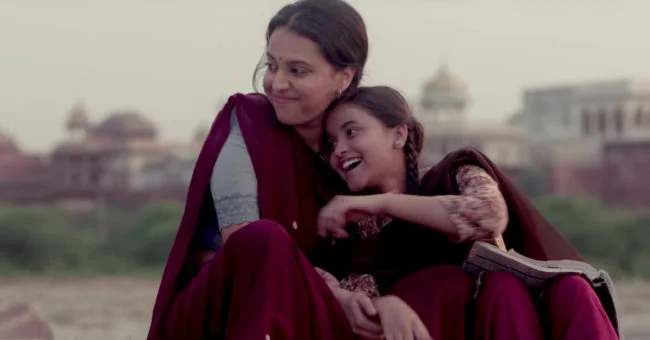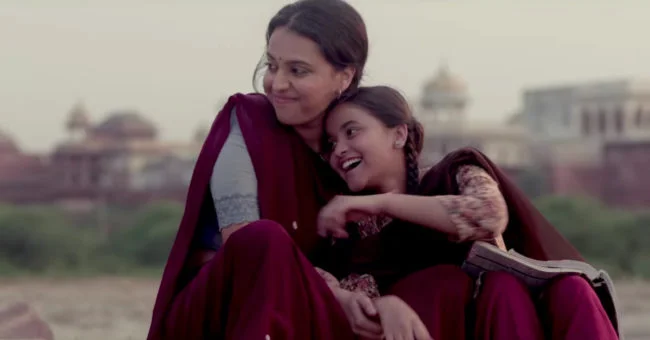 After watching Nil Battey Sannata
Nil Batte Santa is a beautiful film with an excellent message, perfect mother-daughter relationship by Swara Bhaskar and Riya Shukla. Exceptional work by director and the whole star cast of the film,
Must must watch the film !
Story of Nil Battey Sannata
Nil Battey Sannata is the story of Chanda (Swara Bhaskar) she is a single mother and working as a Maid. She doesn't want her daughter Apeksha(Ria Shukla) to be like her. She wants everything for her future but Apeksha is a carefree girl without any ambition in her life. She thinks only rich people can afford higher studies. Chanda wants her to study well for her bright future. To do that, Chanda joins the school as a student with the help of Ratna Pathak and starts competing with her own daughter.
To know more, you have to watch this beautiful film.
Nil Battey Sannata Verdict
Without any big publicity and promotions, this film may earn less in opening week but a good word of mouth will boost the film.
Should I watch Nil Battey Sannata?
Yes, Yes, you must watch this film. If you are a daughter, then watch this film with your mother.
Nil Battey Sannata Filmy Keeday Ratings
4 Stars