Fan is the latest film of Shah Rukh Khan and his first release of the year. Fan is slightly based on his blockbuster film Darr and Hollywood film "The Fan". Fan is directed by Maneesh Sharma under Yash Raj Film Banners. Shah Rukh Khan and Aditya Chopra both are the producers of this film.
After so many crap films SRK is back with something great, let's check out the quick review of Fan.
Fan 2016 Film Starcast
Directed by
Maneesh Sharma
Produced by
Aditya Chopra
Starring Shah Rukh Khan
Music by
Vishal–Shekhar
Background score
Andrea Guerra
Cinematography
Manu Anand
Edited by
Namrata Rao
Production Company
Yash Raj Films
Release date
15 April 2016
Running time
143 minutes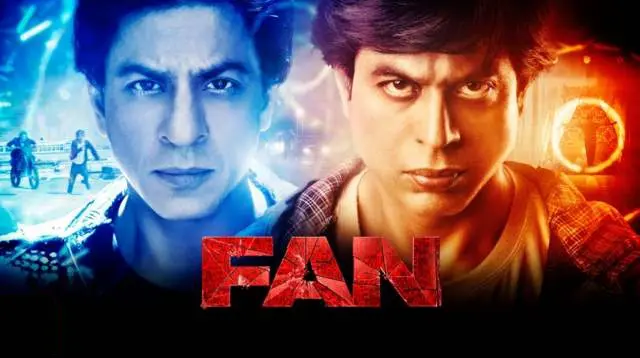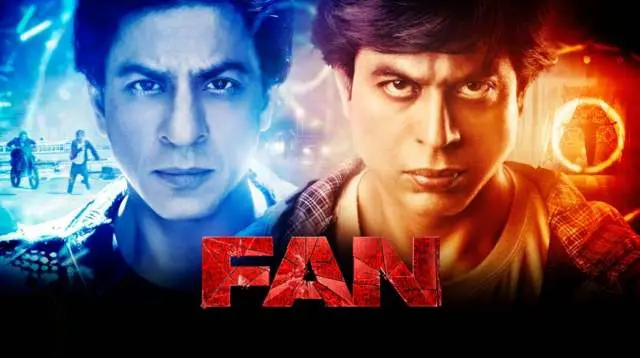 After watching SRK's Fan
Fan is a perfect SRK film and a treat for SRK's Fan. I am not going to spoil the film with the spoilers but I must say Shahrukh Khan is brilliant in his performance. SRK is playing double role Aryan Khanna and Gaurav Chandna. Gaurav is a Delhi boy and diehard fan of SRK and he represented the perfect Delhi boy as Gaurav in the film. Film has several fan moments in the first half. If you are a die hard fan of Shahrukh Khan you will laugh and relish the first half of the film, 2nd half is more thrilling and engaging.
Fan has some great stunts and action sequences which make this film more gripping. It will give you the feel of "Darr" "Anjaam" "Baazigar". SRK is always perfect in negative roles.
There are no songs in the film which is the best part of the film. Songs spoil the pace of the film and films like this never needs songs to feed the audience.
Story of Fan
Gaurav (Shahrukh Khan) is a die hard fan of Aryan Khanna(Shahrukh Khan), Aryan Khanna is a Bollywood superstar or you can say reel life Shahrukh Khan. Gaurav act like Aryan and he worship him as his god. He performs his acts and dancing to dazzle local audience. He just want to meet him personally, to meet him on his birthday but he cross the limits and create problems for Aryan Khanna. The obsession of Gaurav takes him to the another level and He just wants to destroy Aryan Khanna's stardom.
No Spoilers, No Story..
GO watch!
Fan Verdict
Fan is going to be the biggest opener of this year. It will create new box office records in upcoming days.
Should I watch Fan?
Fan is an ideal film for this weekend you can enjoy this film with your friends and family. If you are a SRK fan you will watch this film multiple times.
Fan Filmy Keeday Ratings
3.5 Stars