Almost every Indian is thrilled when a Bollywood or any Indian actor is cast in a Hollywood film.
Over the years, many Indian actors such as Amrish Puri, Naseeruddin Shah, Om Puri, Amitabh Bachchan, Tabu, Nandita Das, Priyanka Chopra, Deepika Padukone, etc. have been seen in Hollywood movies. However, you must feel amazed to know that even Hollywood actors are known for their cameo appearances in Bollywood films.
Yes, today we will look at the different number of occasions when a renowned Hollywood actor featured in a Bollywood movie. Bollywood is a huge industry, and with the right promotional strategies, it is even acknowledged throughout the globe today.
Hence, many Hollywood stars are eyeing to make their mark in this industry as Indian audience is almost everywhere today. Hollywood actors can gain the advantage of widespread exposure and add millions of followers to their fan base by entering the Bollywood cinema.
List of Hollywood Actors in Bollywood Movies
Bollywood is gaining recognition all over the world, and its popularity can be assessed by the number of times a Hollywood actor or actress featured in a Bollywood movie.
Here's the list of some good Bollywood films featuring Hollywood actors:
Sylvester Stallone in Kambhakt Ishq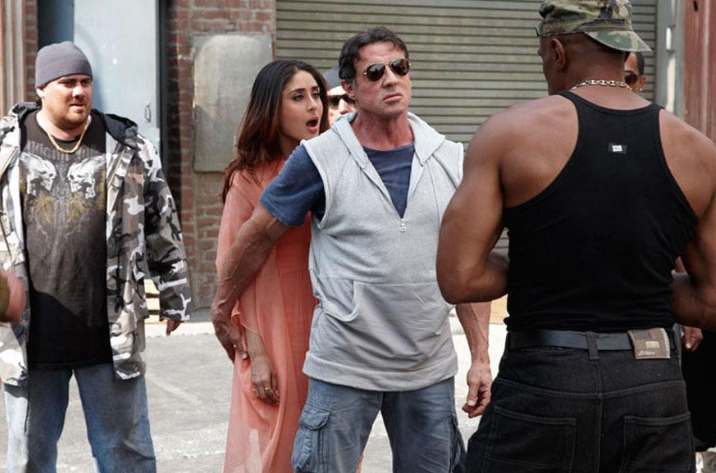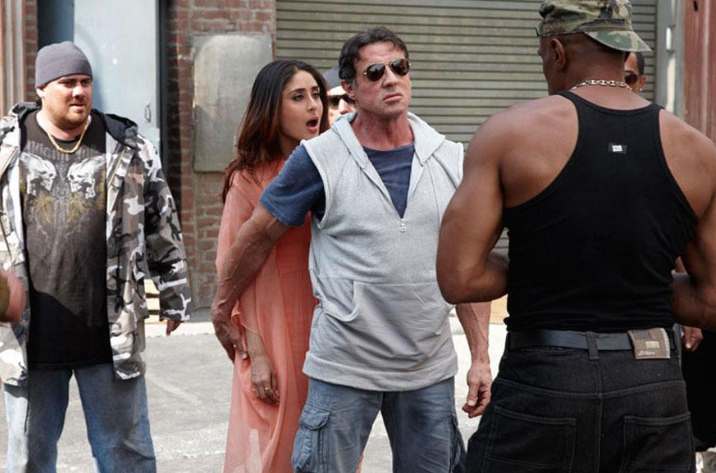 Kambhakt Ishq is one such Bollywood film starring a cast of 3 famous Hollywood actors. The first on our list is, of course, the great Rocky Balboa himself. Yes, this romantic comedy film features Sylvester Stallone as himself when he makes an entry to save Simrita, portrayed by Kareena Kapoor from the goons.
Also Read: Indian Actors who Look Like Foreigners
Brandon Routh in kambakkht Ishq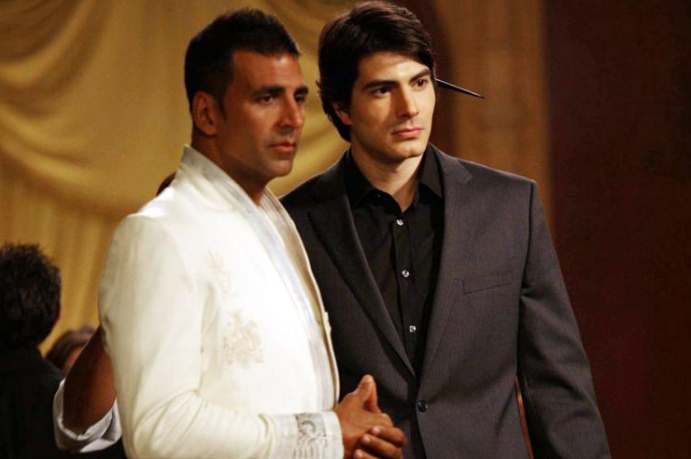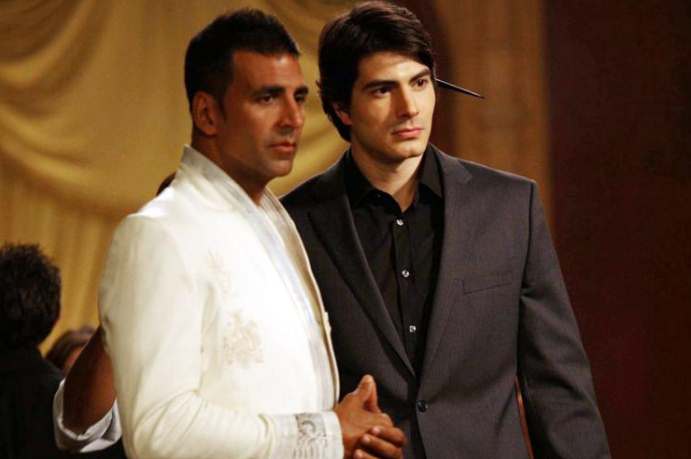 Well, Kambakht Ishq got released few years after Brandon Routh donned the Superman suit taking over the reins from Christopher Reeve. He became a household name after Superman Returns and seeing him alongside Akshay Kumar was worth watching. He was cast as himself and Akshay played his stunt double in the film.
Ben Kingsley in Teen Patti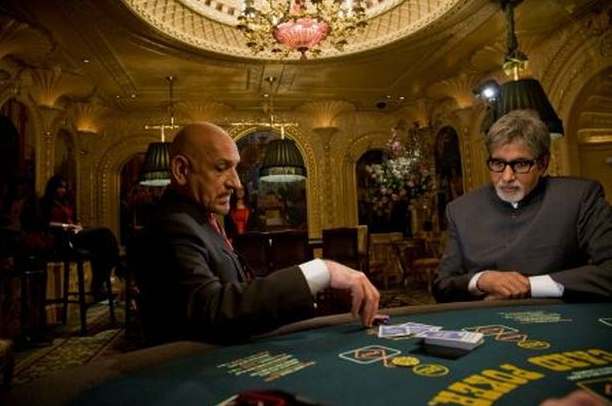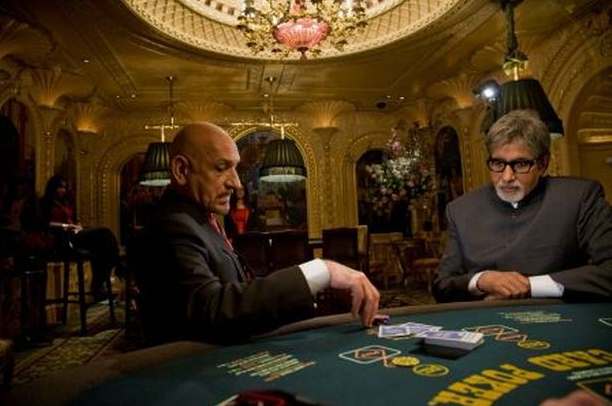 Indians remember him as the silver screen Mahatma Gandhi. However, Ben Kingsley made his real debut in Bollywood with Teen Patti. He acted alongside the Shehenshah of Bollywood, Mr. Amitabh Bachchan. Ben Kingsley plays the world's greatest mathematician who is impressed by an Indian mathematician portrayed by Amitabh Bachchan. He invites him over to a high rolling casino in London.
Barbara Mori in Kites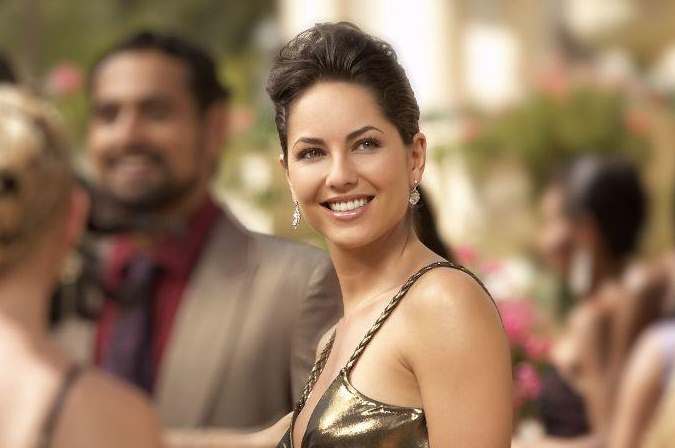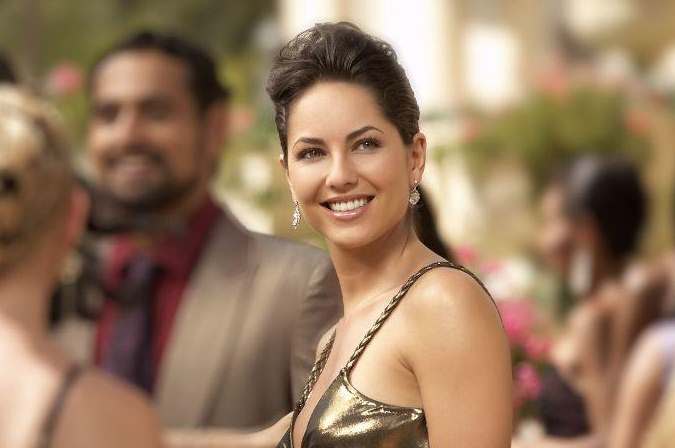 Well, most of the Bollywood films with Hollywood discussed above features them in a cameo or smaller role. However, here's the 2010 romantic action thriller Kites. In this film, Barbara Mori is cast as the female lead opposite Hrithik Roshan. Although the film failed at the Box Office, Kites made Barbara Mori famous across India for her hot chemistry with our handsome hunk, none other than Hrithik Roshan.
Clive Standen in Namastey London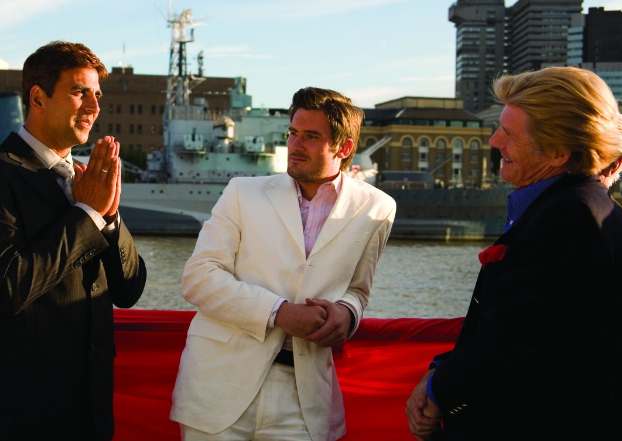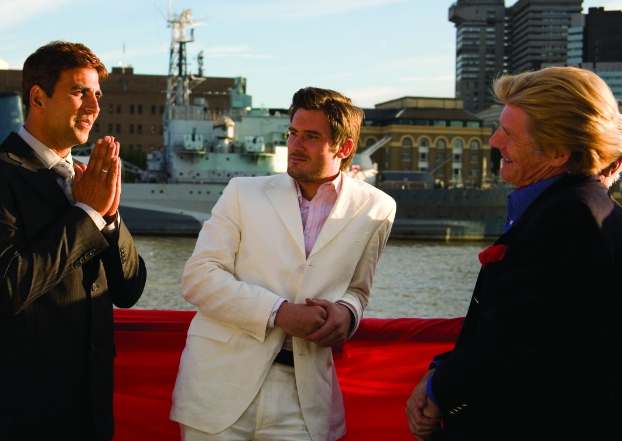 Clive Standen, a famous British actor, known for his portrayal of Rocco in the History Channel TV show The Vikings, was cast as the main antagonist in Namastey London. He plays the London-based boyfriend of Jasmeet, portrayed by Katrina Kaif. Currently, he is playing the lead role of Bryan Mills in the TV series Taken.
Tiffany Mulheron in Namastey London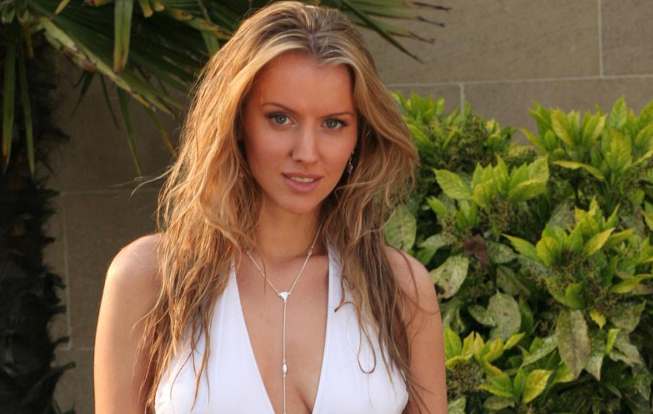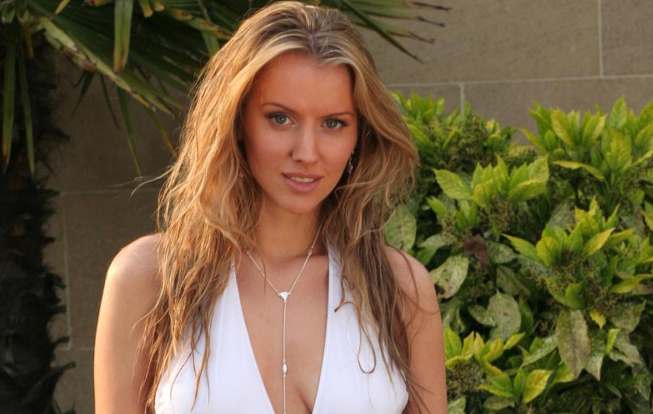 Scottish actress Tiffany Mulheron is also seen in Namastey London. She plays Imran's girlfriend and later wife in the film. It's not a regular role as Clive Standen but just an extended cameo appearance in the movie.
Christopher B. Duncan in My Name is Khan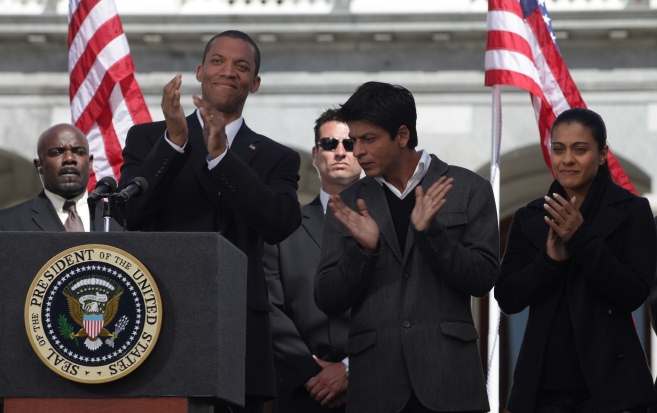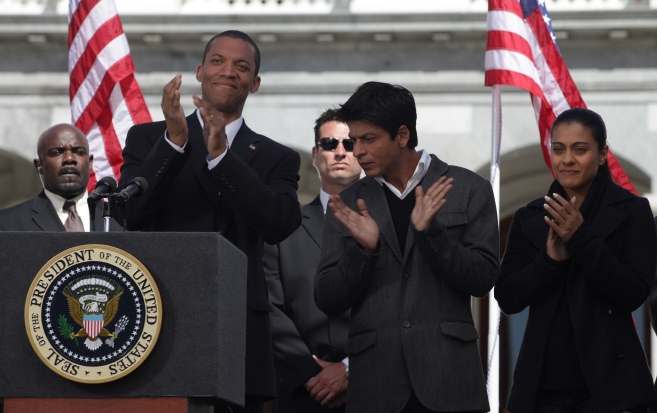 My Name is Khan is a Bollywood drama film known for Shah Rukh Khan's brilliant autistic character and Kajol's portrayal as his wife. Besides the excellent cast, the film also features Christopher B. Duncan as President Barack Obama. His resemblance to President Barack Obama also got him the lead role in 2012 American sitcom The First Family.
Sarah Thompson in Raajneeti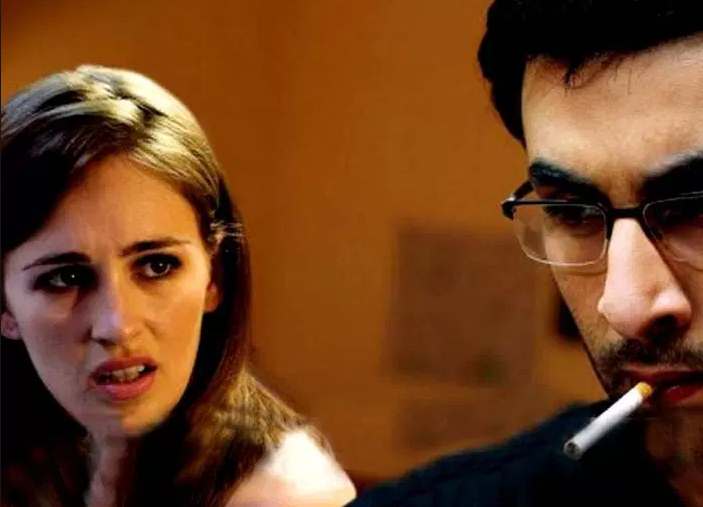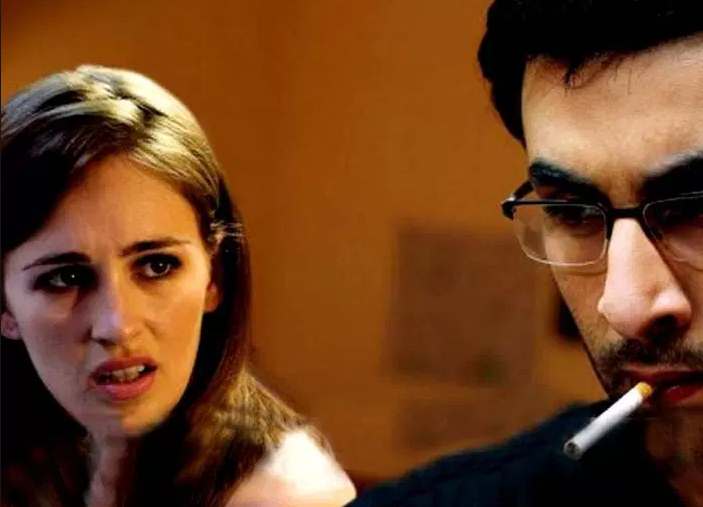 Raajneeti is a modern day story that connects Indian politics with the epic Mahabharata. The film features an ensemble cast of Ajay Devgn, Ranbir Kapoor, Nana Patekar, Naseeruddin Shah, Katrina Kaif, Arjun Rampal, and Manoj Bajpai. Besides the Indian actors, the film also features Sarah Thompson, an American actress as Samar's girlfriend.
Rebecca Breeds in Bhaag Milkha Bhaag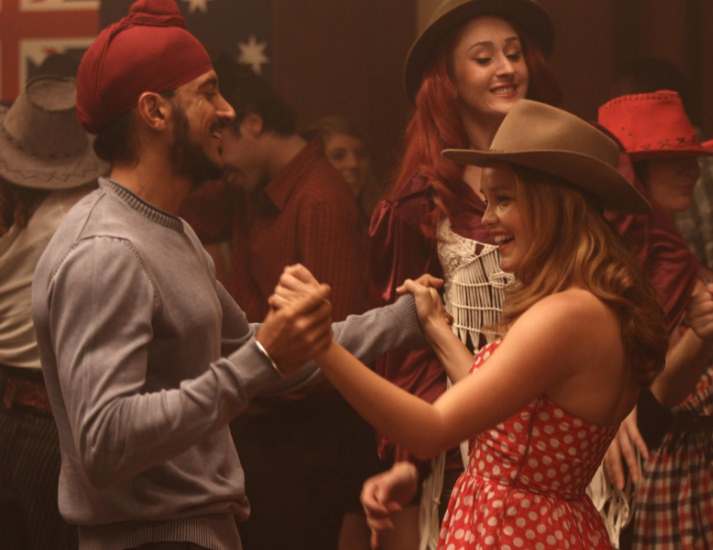 Bhaag Milkha Bhaag is a Bollywood sports drama film featuring the life of Milkha Singh. It is considered as one of the best performances by Farhan Akhtar. However, the reason for mentioning Bhaag Milkha Bhaag in this list is Rebecca Breeds. The Australian actress is cast in the film as Stella who is the granddaughter of Milkha Singh's Australian technical coach during Melbourne 1956 Olympics.
Lester Speight in International Khiladi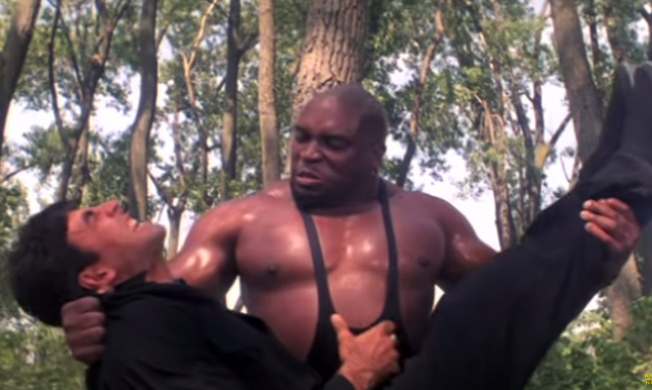 International Khiladi is the sixth installment in the Akshay Kumar's Khiladi series. The film features Akshay Kumar in different shades. The cast of International Khiladi is also international, and the highlight of the international cast is Lester Speight. A professional football player turned actor plays a fighter in the movie.
Rachel Shelley in Lagaan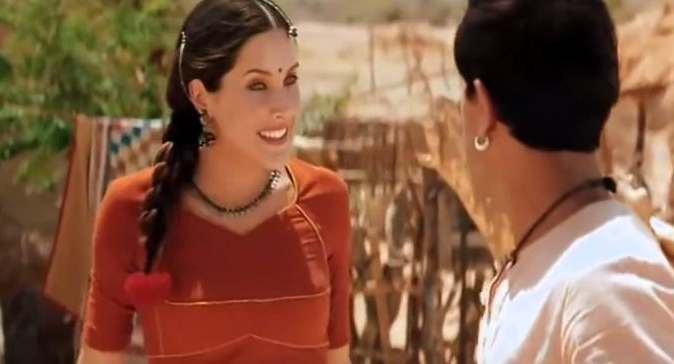 If there's one Hollywood star whose presence in a Bollywood film was loved by Indian audience the most, then it is Rachel Shelley in Lagaan. The British actor plays Elizabeth in the iconic movie and helps the villagers of Champaner understand the game of cricket. Lagaan is one of the best Movies on Cricket Game.
Paul Blackthorne in Lagaan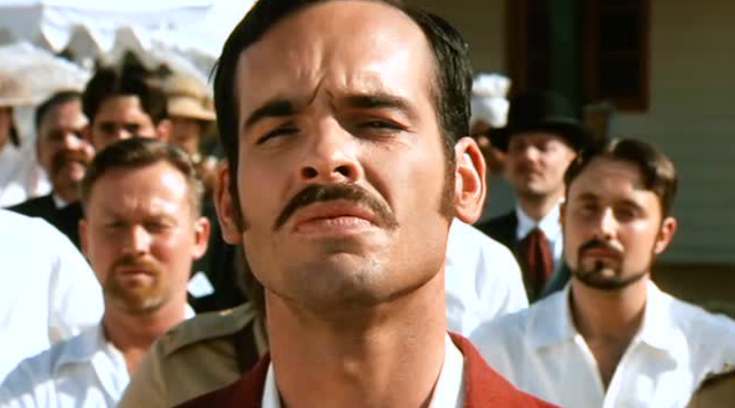 While the Indians adore Rachel's character, Paul Blackthorne who plays her brother in the film is the most hated one. He plays the evil British captain Andrew Russel in the movie who challenges the villagers led by Bhuvan, portrayed by Aamir Khan, for a cricket match.
Toby Stephens in Mangal Pandey: The Rising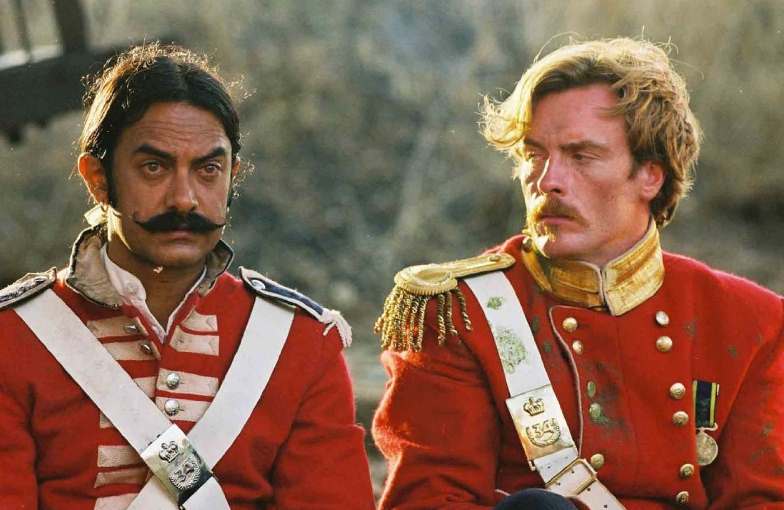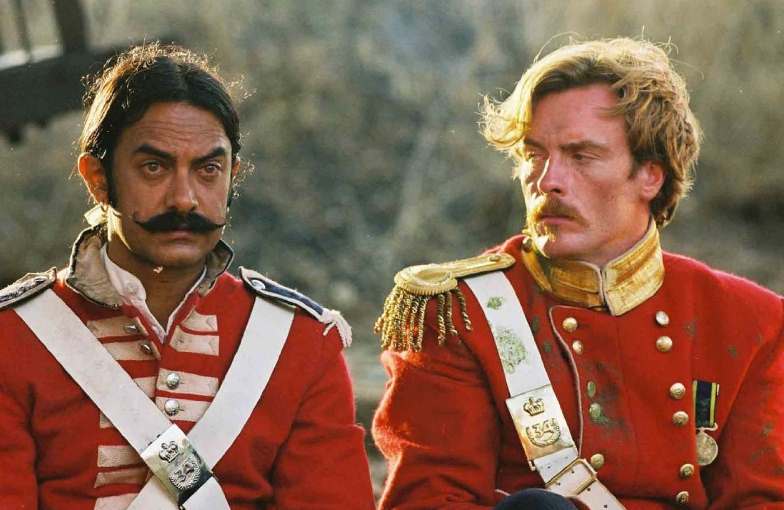 Mangal Pandey: The Rising is a biographic historical film featuring the life of Mangal Pandey, an Indian soldier in the British Army and one of the first freedom fighters to spark the Indian rebellion of 1857. Besides an exciting cast including Aamir Khan in the titular role, alongside Rani Mukherjee and Ameesha Patel, the film also features Toby Stephens as Captain John William Gordon. He plays a British officer who is also a friend of Mangal Pandey.
Marko Zaror in Sultan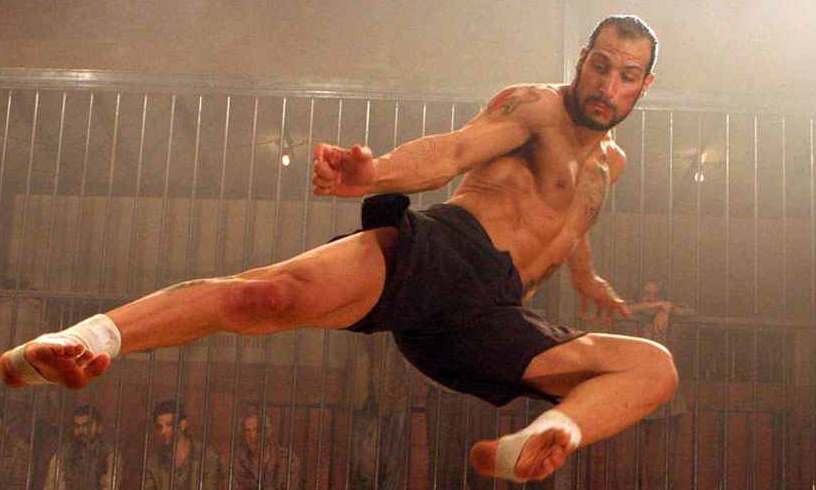 Sultan is a sports drama film based on Wrestling and Mixed Martial Arts. Being a sports drama and featuring world competition, the film is bound to have some international stars. One such star is Marko Zaror, who plays the finalist fighter Mark facing Sultan in the movie.
Alice Patten in Rang De Basanti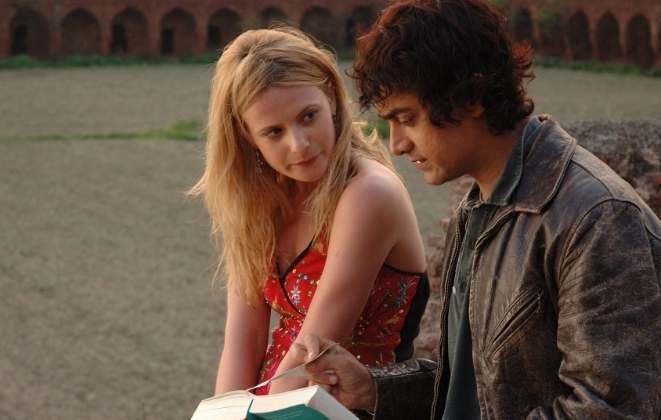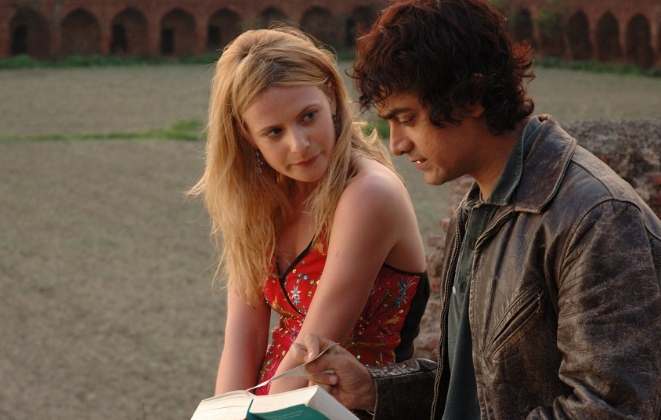 Rang De Basanti is a 2006 Bollywood drama film directed towards youth. The film narrates a story about a bunch of wayward youngsters who realize the struggles faced by the Indian freedom fighters during the Indian Independence movement. The highlight of the film is the character portrayed by Alice Patten in the movie. She plays Sue McKinley, the granddaughter of Mr. McKinley who served as the jailer during the Indian Independence movement.
Denise Richards in Kkambakkht Ishq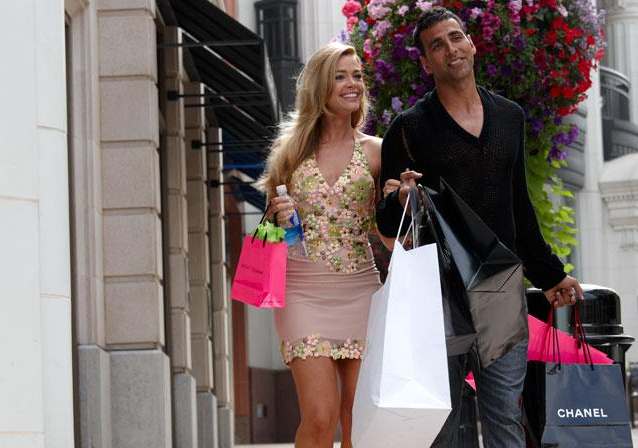 While Sylvester Stallone plays a small cameo, Denise Richards features in an extended cameo as the girlfriend of Viraj, played by Akshay Kumar. The Hollywood star is a popular name even among the Indians and who can forget the steamy scenes from Wild Things. Maybe that's the reason we loved her when she was paired opposite Akshay Kumar even if it was just a small role.
Brande Roderick in Out of Control
Out of Control is a 2003 Bollywood romantic comedy Film directed by Apurva Asrani and Ramanjit Juneja. The film shares an interesting where an Indian man is sandwiched between his Indian and American wives. The film features American actress and model Brande Roderick as the American wife.
Over to you!
The film industries all over the world are uniting to make global movies and Bollywood is also aiming in the same direction. However, there's a long distance for Bollywood to gain a similar standard or recognition as Hollywood. We hope to see more Hollywood actors featuring in Bollywood in the future. Till then, you can enjoy them in the movies listed above.
If you think we missed any Hollywood cameo in Bollywood films, then do let us know in the comments below.