Drishyam is directed by Nishikant Kamat, starring Ajay Devgn, Tabu, Shriya Saran in the lead roles. The film is the remake of Malayalam film with the same title. Malayalam Drishyam starring Mohanlal was so thrilling and intense crime drama. Let's check out the Review of Hindi Drishyam.
Drishyam Starcast
Directed by
Nishikant Kamat
Produced by
Kumar Mangat Pathak
Ajit Andhare
Abhishek Pathak
Written by
Upendra Sidhaye
(Adapted Screenplay & Dialogue)
Story by
Jeethu Joseph
Starring
Ajay Devgn
Shriya Saran
Tabu
Rajat Kapoor
Background Score
Sameer Phatarpekar
Cinematography
Avinash Arun
Edited by
Aarif Sheikh
Release date of Drishyam 2015
31 July 2015
What I felt after watching Drishyam?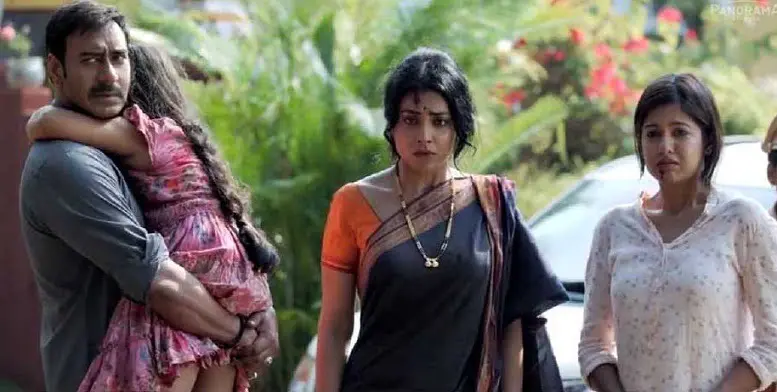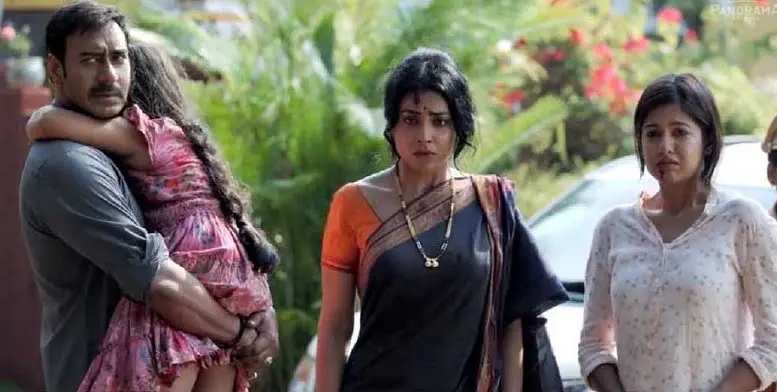 Most of the Bollywood remake of South Indian films is crap, although they earn huge money at the box office, but Drishyam is one of the best South Indian Film Remake. Drishyam is the remake of Malayalam film Drishyam Starring Mohanlal. I love Malayalam Cinema, they know how to make a perfect thriller Film and Drishyam is one of them.
While watching Hindi version, I had no high expectations, but the film was good. The film is gripping and thrilling. Each and every twist in the film tells you how a common man can become super intelligent by just watching cinema.
Star cast of the film is important; I am still not impressed with the casting of Shriya Saran. She is not the perfect cast for this kind of role. Ajay Devgn and Tabu both are awesome as always.
Story of Drishyam
A family is a prime suspect in the case of a Missing boy. That missing boy is the son of IG Meera Deshmukh(Tabu). They have all the police power and they want to know the truth.
The film is all about, How Vijay (Ajay Devgn) and his family get their way out of this mess.
Drishyam Verdict
Drishyam is a good film. A good word of mouth can bring more audience to the cinema halls, but Bahubali and Bajrangi Bhaijaan still roaring at the box office. It would be a tough fight for Drishyam to earn well at the box office.
Should I watch Drishyam?
Yes, You must watch this film once..
Drishyam Filmy Keeday Ratings
3.5 Stars