Masaan – another way of saying Shamshaan which means Cremation ground. Shot in Benaras – the city of ghats. It is not a story about a single person but four different lives and how they interconnect each other and Masaan at the same time. It is a depiction of how modernity clashes with the age old traditions of culture rich Benaras.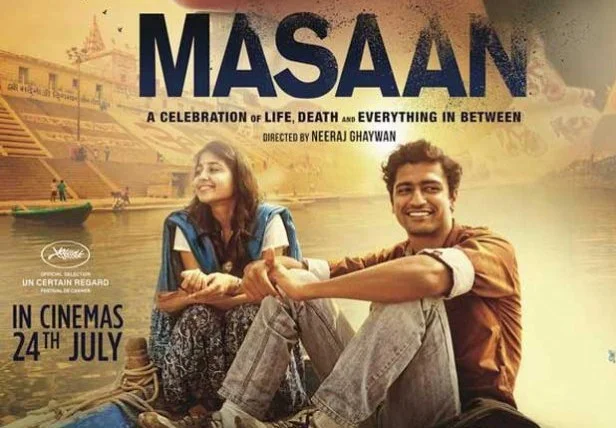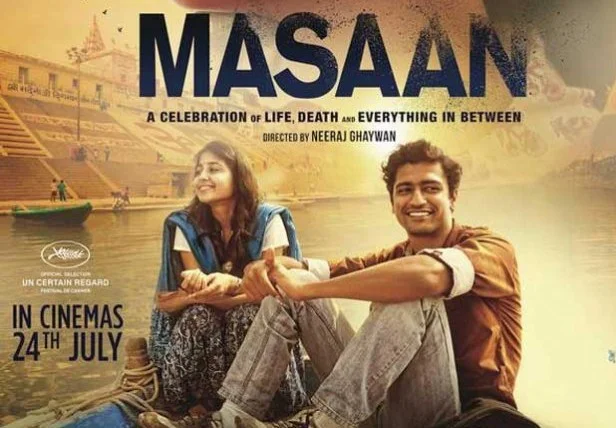 Does your life take a halt, when the sole motive of your living leaves this place? Answering might seem difficult and such is the situation of Deepak who is hopelessly in love with a girl. Being from a lower caste and only hope for the family, he has to go through the trauma of loss of love and at the same time gather strength to move on his life.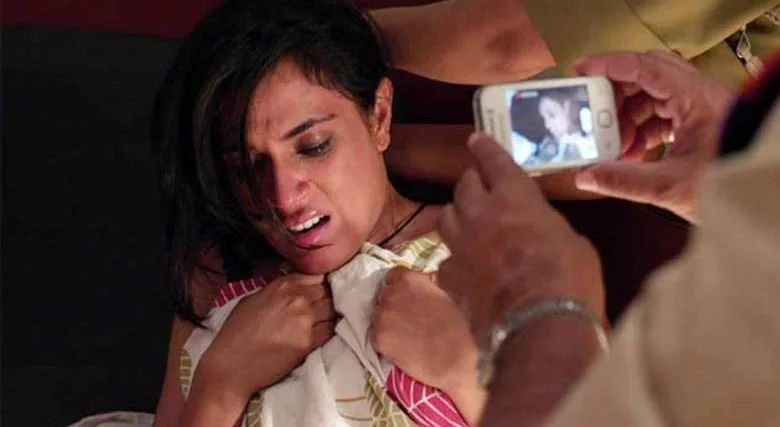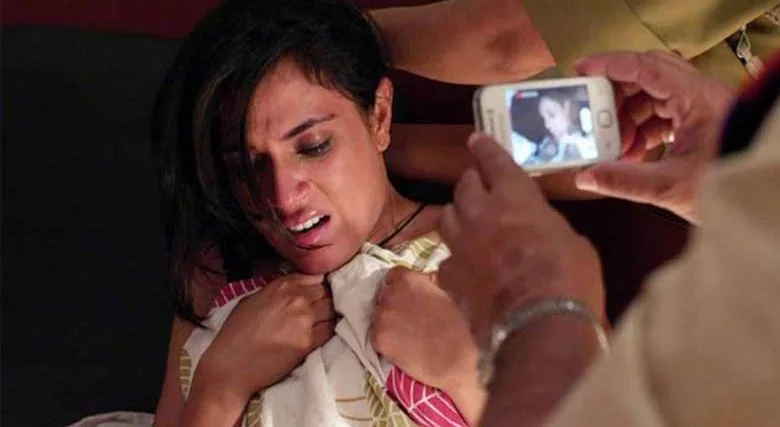 Pankaj Tripathi (Railway employee in the film) wittingly says that there are 28 trains which stops at the junction and 64 which do not stop- "Yaha aana aasan hai lekin jaana mushkil". Such is the tale of Devi Pathak who is fed up narrow mindedness of the small town. She is a modern girl. By saying modern, I am not just referring to the one using Facebook for friendship or watching porn on Internet. She is strong, brave and independent but struck in the town (obviously not by choice). Her sexual encounter with her boyfriend ends up with a tragedy. This brings a twist in her life owing to Police Inspector  (or blackmailer) intervention.
Her father (played by Sanjay Mishra) is a retired Sanskrit teacher who now owns a crematory goods shop at the Ghat.  Realism is at its best while showing the father-daughter relation on-screen. He is honest small shopkeeper and a Man of principles but even his morals are at a toss in efforts of saving the honor of family.
Casting of Masaan is the strong point after its story and direction. At one point, I felt as if the story was written considering Richa Chadha. I cannot imagine anyone else in the role of Devi except her. Love story of Deepak and Shalu has been played by Vicky Kausal and Shweta Tripathi. You'll love the tenderness, simplicity and awkwardness which clearly shows how a small-town romance goes.
There are only two songs in the movie. "Tu kisi Rail si guzarti hai.. Main kisi puul sa thartharata hoon" is a kind of song which you will come humming out of theater.
Although the name is Masaan which relates to death but my point of view on the moral of story is that one should take the control of life irrespective of mishaps and losses in life and move on. Masaan justifies the tagline – Celebration of Life, Death and everything in between in a beautiful way.
Spoiler– There is a dialogue saying "Sangam do baar aana chahiye. Pehle akele aur dusri baar kisi ke sath." It has a backstory behind it which I won't reveal in this article but you have to find the meaning yourself to conclude the ending of the movie. Go watch!
Masaan Filmy Keeday Ratings
4 Stars