Hawaa Hawaai Review
Hawaa Hawaai is Amol Gupte film, directed, written and produced by Amol Gupte himself. The film is about people who dare to dream big and have the courage to chase their dreams. The movie is about a young slumboy and his dreams. Will this young slum boy chase his dreams and make them a reality? Will the audience feel the grip of emotions of this young slum boy?
Hawaa Hawaai Star Cast
Starring: Partho Gupte
Saqib Saleem
Pragya Yadav
Producer: Amol Gupte
Director: Amol Gupte
Writer: Amol Gupte
Music: Amol Gupte
Hitesh Sonik
IMDb:
Release Date: 09 May 2014
What I felt after watching Hawaa Hawaai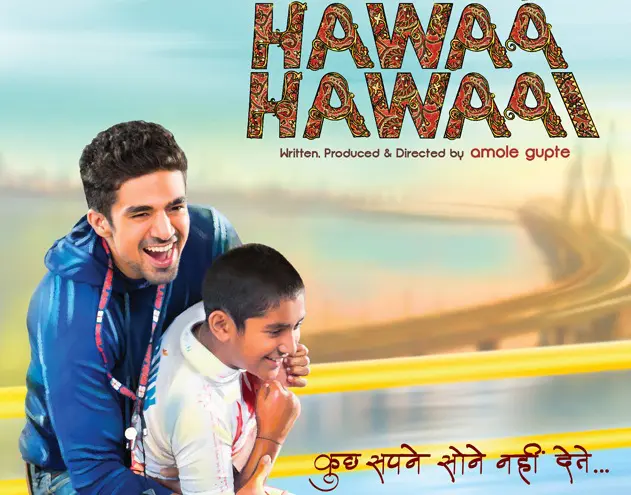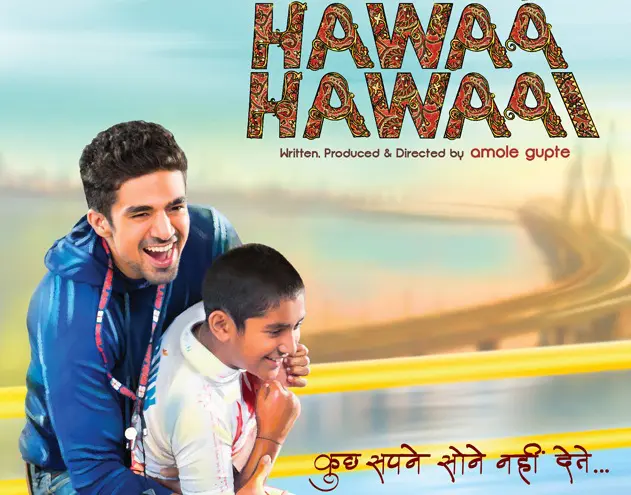 We all live in luxuries of life, our daily routines and choice of life are like dreams for those who live bundled up in chawls and slums. Our kids extracurricular fun activities are dreams for the kids of slums. The movie showed me the difference of our society and slums so clearly that it made me think.
The movie touches many sensitive issues of our society without going away from its real plot. The plot of the movie is about Arjun, who saw some privileged kids rolling on skates and is besotted by those roller skates. How can a slum boy, who doesn't have enough food for the whole family, afford shiny roller skates, coaching and chasing his dream?
Hawaa Hawaai Story
The movie is about a young slumboy Arjun, who serves tea at a tea stall has come to the slums of Mumbai from his village. Son of a cotton-farmer, Arjun had to deal with the death of his father at a young age. He works hard to earn money to take care of his family needs. On a fine day, Arjun see some kids practicing roller skates which takes Arjun's breath away. Arjun's mind and heart knows, that roller skating is made for him, and he is made for those shiny skates. But all this seems so dreamy to him, as he is so poor and has no privilege to learn or even get those shiny skates. But this strong headed slumboy makes red and gold wheeled skates all by himself with help of his friends and name it, "Hawaa Hawaai"
Will, Lucky the skate coach, train Arjun? Will Arjun be able to touch his dreams and make the reality? To know what happens next, you must watch the movie yourself.
Hawaa Hawaai Verdict
The movie is heart touching, heart warming, emotional tale of Arjun aka partho. The movie although has a much predictable end, and sometimes seemed over dramatic but I loved it and it touched my heart completely. The movie, just like partho is going to sail to success with a little hardship.
Being a complete family entertainer, especially kids entertainer, it is for sure going to be a Super Hit.
Should I watch Hawaa Hawaai?
Yes, you must. Infact, you must take your kids along.
Filmy Keeday Hawaa Hawaai Rating
4 Stars