Haider Movie Review
Haider is a dark Bollywood film directed by Vishal Bhardwaj, Starring Shahid Kapoor, Tabu, Kay Kay Menon in lead roles. This movie will be the turning point in Shahid's Career in Bollywood. Shahid is in a totally different role this time. He is different from his romantic actor image. He is perfect in his role and He is going to bag many awards this time.
Haider Full Cast and Crew 
Directed by        
Vishal Bhardwaj
Produced by      
Vishal Bhardwaj
Siddharth Roy Kapur
Written by
Basharat Peer
Vishal Bhardwaj
Based on
Hamlet by William Shakespeare
Starring                
Tabu
Shahid Kapoor
Shraddha Kapoor
Kay Kay Menon
Music by              
Vishal Bhardwaj
Cinematography              
Pankaj Kumar
Edited by
Aarif Sheikh
Production company      
VB Pictures
Distributed by   
UTV Motion Pictures
Release date     2 October 2014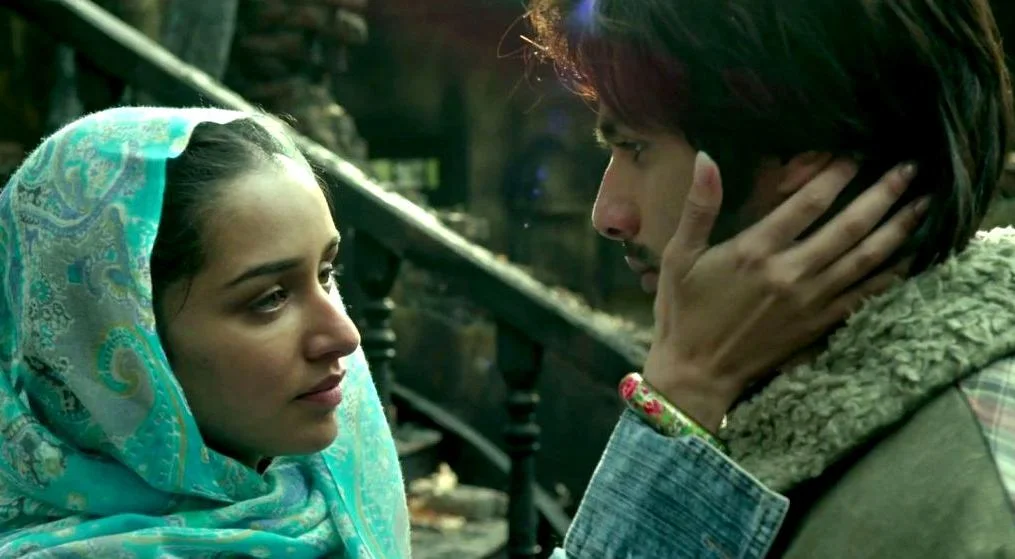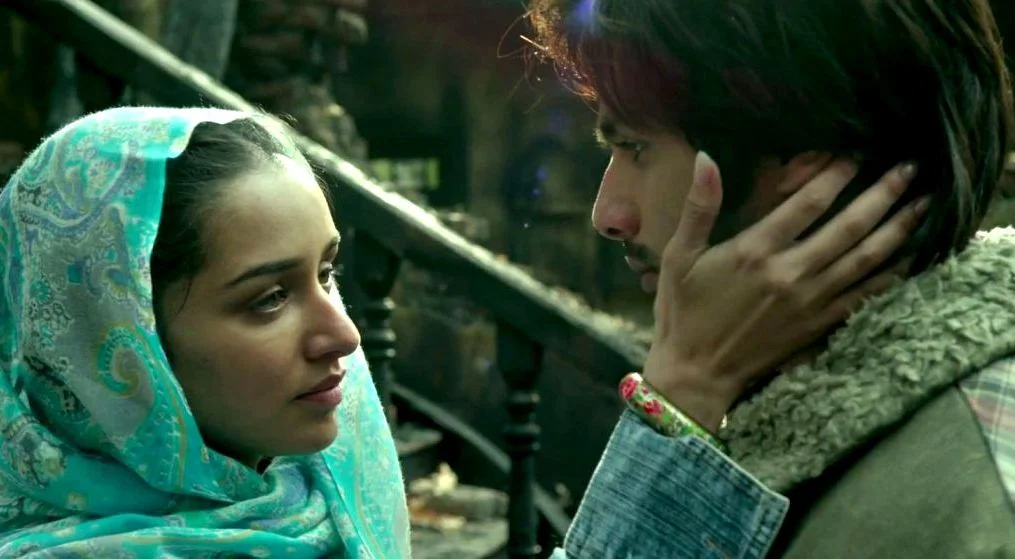 What I felt after watching Haider

Only Vishal Bhardwaj can transform Saif Ali Khan into 'Langda Tyagi' and Shahid Kapoor into 'Haider'. Haider is the best film of Shahid Kapoor and Vishal Bhardwaj till now. Shahid Kapoor is totally different this time and you will see some great acting skills by Shahid Kapoor.
Screen share for Haider will improve after the WOM publicity. This film is not for Mass audience, it's a serious film with mind blowing stuff.  but if you love great direction, Acting then this film is for you. Shahid Kapoor , Tabu, Kay Kay Menon and small role of Irrfan Khan. Vishal, very brilliantly gave shraddha screen space, only which was needed. you may miss Sharaddha's screen presence, but the story doesn't need of demanding so. but all are brilliant at their work.
Story of Haider 
The Story of Haider is not like other Bollywood films, Haider(Shahid Kapoor) is a student who came back to his home after his father went missing. Haider finds that his Mother(Tabu) and his Uncle(Kay Kay Menon) are in a relationship after his father Disappearance. He start searching for his father and he found that his Uncle is the killer of his father. His uncle betrayed his father for the relationship with his Mother. Then Haider finds himself in a bad situation, he is not mentally fit and he want revenge for his father's death.
We are not sharing the complete story for all twist and turns you have to watch the movie.
Haider Verdict
Haider is one of the best Bollywood films ever, Haider is perfect and if you love quality cinema, then you should not miss this movie at any cost. May be you are planning for bang bang this weekend, but the Haider will give you some great ultimate experience of Film making and Quality.
Haider is going to earn name and fame in the future and if it fails at the box office due to Bang Bang release then it will be a bad thing for Indian cinema.
What's Good- The whole movie is good, Songs, Locations and specially acting of all the starcast. Tabu is back in Bollywood with this film, Screenplay and direction and all the expects of film making are perfect.
What's Bad- I think first half of the movie was little slow but it was necessary for this kind of film.
Should I watch Haider?
Yes, Watch this movie and You should not miss this movie  and praise the great content given by Vishal Bhardwaj.
Will I watch Haider again?
Yes I would love to watch Haider again, for Shahid Kapoor and brilliant acting of all the starcast.
Filmy Keeday Haider Movie Rating
4.5 Stars