Khoobsurat Movie Review
Khoobsurat is the Latest film of Sonam Kapoor and debut film of Fawad Khan, directed by Shashanka Ghosh and produced by Reah Kapoor , Anil Kapoor and Sidharth Roy Kapoor.
Khoobsurat Full Cast and Crew 
Directed by
Shashank Ghosh
Produced by
Rhea Kapoor
Anil Kapoor
Siddharth Roy Kapoor
Screenplay by
Story by
Indira Bisht
Star Cast
Sonam Kapoor as Dr. Milli Chakravarty
Fawad Afzal Khan as Vikram Rathore
Prosenjit Chatterjee
Kirron Kher as Manju Chakravarty
Ratna Pathak as Nirmala Devi Rathore
Aamir Raza Hussain
Aditi Rao Hydari
Music by
Sneha Khanwalkar
Cinematography
Tushar Kanti Ray
Edited by
Meghna Sen
Release date  
September 19, 2014
What I felt after watching Khoobsurat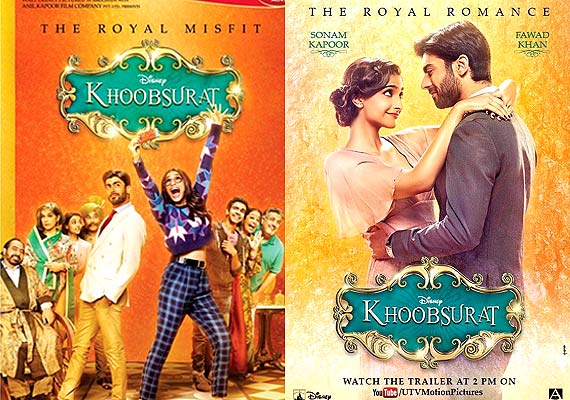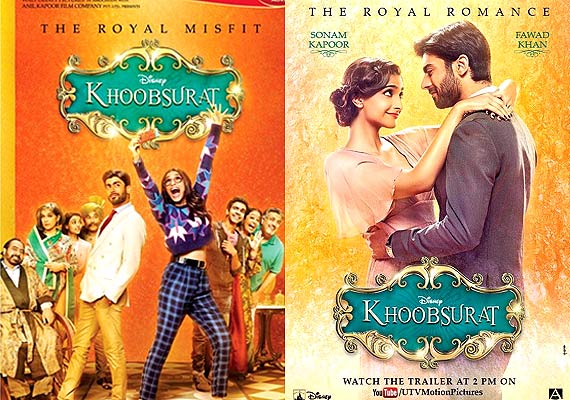 The Trailer of the film was interesting and Sonam Kapoor was looking awesome in the trailer, and when you will watch the movie you will get the same feeling again. The movie is full of fun and comedy. The supporting cast of the film is much more important and hilarious than the lead pair. Khoobsurat is surely a Good film and you can enjoy it.
The movie entertains you all the time and there are some technical flaws also in this movie, but you can ignore them and focus on fun. If I review it like a critic It may get very less ratings from my side, but critics and audience views are different and for normal audiences Khoobsurat is a must watch film for this weekend.
Story of Khoobsurat
The Story of Khoobsurat is not similar to Hrishikesh Mukherjee's 1980 film khoobsurat. Plot and idea of the film is quite similar but the film is not the exact remake of the Old classic film.
It's a story of a Girl Dr Mili Chakravarty, who lives in Delhi and a physiotherapist by profession; she is a fun loving bubbly girl and always enjoy every moment without any hesitation. Mili sent to treat paraplegic Shekhar Rathore, Raja of Sambalgarh. Then the fun begins. She finds that the whole royal family is very boring and always follow the strict orders of mom.
While treating the Raja of Sambalgarh she shows her real fun loving nature to all but that is not acceptable by others because the is not in a normal family atmosphere where everyone enjoy and love each other, This movie is only for fun and she charms the Rathore family and Yuvraj Singh Rathore (Fawad Khan).
Khoobsurat Verdict
After Raanjhanaa I must say khoobsurat is the best film of Sonam Kapoor, She is getting good in acting but still she needs to learn a lot from her other family members but for now she was too good in Khoobsurat and Fawad Khan was also good. Both were looking good in the film and other supporting cast was hilarious and perfect.
Khoobsurat is a normal family entertainer and surely it will earn well at the box office this week, but Dawat-e-Ishq is in competition and 2 Oct Bang Bang and Haider are going to release so its lifetime collection will be less.
What's Good- The locations are perfect.  Supporting cast of the film is superb specially Kirron Kher and Ratna Pathak Shah.
What's Bad- The film becomes a little bore at times. There are some unnecessary scenes in the film that weakens the film.
Should I watch Khoobsurat movie?
Yes , you can enjoy this film with your whole family this weekend. Movie is a joy ride and you should watch it.
Will I watch Khoobsurat again?
I think This kind of movies you can watch again and again, but you can wait for the satellite release of the movie.
Filmy Keeday Khoobsurat Movie Rating
3.5 Stars