The Shaukeens Review
The Shaukeens is the remake of old Shaukeens , but with the fun of this generation. The Shaukeens stars Akshay Kumar, Piyush Mishra, Annu Kapoor, Anupam Kher and Lisa Haydon.  Let's see how these Shaukeens can make you laugh in the cinema hall.
The Shaukeens Star Cast
Directed by
Abhishek Sharma
Produced by
Ashvin Varde
Murad Khetani
Akshay Kumar
Written by          
Tigmanshu Dhulia
Sai Kabir
Screenplay by   
Tigmanshu Dhulia
Starring
Anupam Kher (Laali)
Annu Kapoor (KD)
Piyush Mishra (Pinky)
Lisa Haydon (Ahana)
Akshay Kumar (Akshay Kumar)
Music by
Yo Yo Honey Singh
Hard Kaur
Vikram Nagi
Arko Mukherjee
Cinematography
Chaudhary Amalendu
Edited by
Rameshwar S Bhagat
Production company
Cape of Good Films
Release date
7 November 2014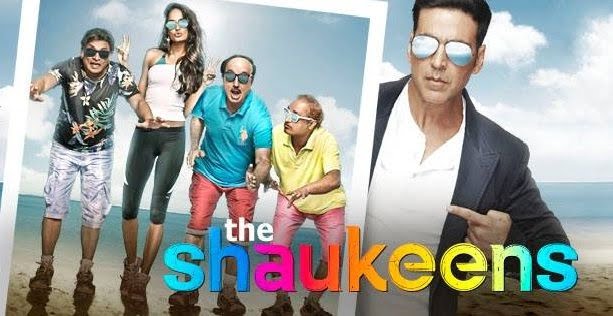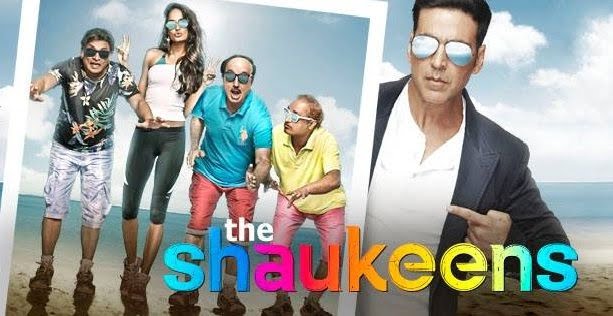 What I felt after watching The Shaukeens
The Shaukeens is a comedy movie  stars great actors but movie fails to impress me at that level. I was expecting full of fun and comedy. Humor was there but it was not regular. Annu Kapoor was the only rock star in the movie, he was awesome in all his dialogues. His all scenes are funny and his dialogue delivery was perfect. The Akshay Kumar role was like to extend cameo, but he was good with his scenes. Most of the laughter comes from the Annu Kapoor and Akshay Kumar scenes. Anupam Kher was very less active in the movie and Lisa Haydon was beautiful and hot.
Songs of the movie were good, but still, I was watching movie and I am not satisfied with the movie. The movie isn't bad but my expectations were too high only for the Shaukeens.
Story of The Shaukeens
The story of The Shaukeens is little different from the Old Shaukeens. It's a story of 3 Friends (Laali, KD, Pinky), They all are rich and respected people in real world but they are big shaukeens and wants to enjoy all their life with pleasure, but they are old and they can't get those pleasures with their lifestyle in Delhi. So they plan a trip to Mauritius and stays in a girl's house. Girl (Ahana) is a big fan of Akshay Kumar and she can do anything for a person who can help her to meet Akshay Kumar. So all three friends try to impress Ahana by planning a meet with Akshay Kumar and Ahana irritates Akshay Kumar every time she met with him.
You will see fun and laughter in the behavior of 3 old men, how they are craving for a girl.
The Shaukeens Verdict
The overall film is above average and don't expect too much with the film. Just watch it if you have free time. The movie will get average box office collections as per my prediction, there are many Films are already in theatre, Happy New Year, Rang Rasiya and Hollywood film Interstellar.
So it will be very difficult for The Shaukeens to earn good amount at box office.
What's Good- Pretty decent star cast and Songs.
What's Bad-  Humor part is very less and film is very bore in many places.
Should I watch The Shaukeens?
If you have free time then you can try this movie or you can wait for its TV Premiere.
Will I watch The Shaukeens again?        
No, I don't think I will watch it again; it's an average movie one time is enough.
Video review of The Shaukeens
Filmy Keeday The Shaukeens Movie Rating
 2 Stars