Situated in the state of Jammu & Kashmir, Ladakh region is one of the northernmost areas of India, very close to Tibet, Spiti also falls near Tibet border but it is in Himachal Pradesh. They are well-known for lonely and arid mountains and pristine lakes making them picturesque.
Ladakh and Spiti both are desert land at an elevation of average above 12000+ Feet from the sea level and the air is very thing with less oxygen, that makes both of them one of the most difficult terrains to shoot a film.
Harboring the peaceful and spiritual vibes of Buddhist monasteries, they are fairly isolated in all sense and can spur a lot of range of emotions in a traveler as well as a filmmaker.
List of Bollywood Movies shot in Spiti and Ladakh
Highway in Spiti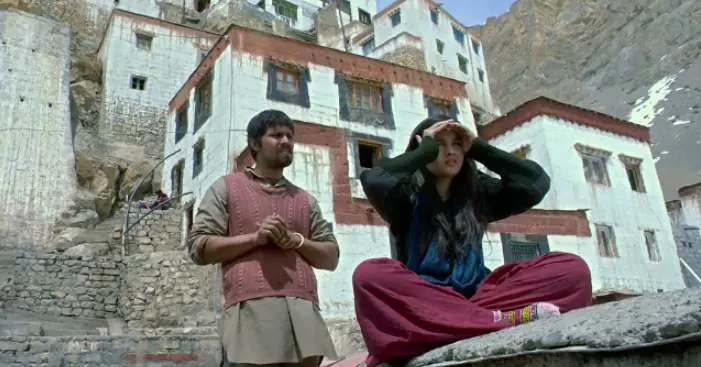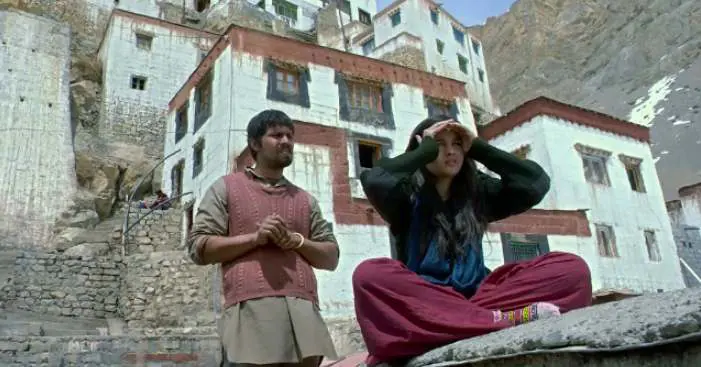 It is, as the title suggests, Highway is a Road trip Bollywood film, directed by Imtiaz Ali.
The film's protagonist is Veera, a soon-to-be bride, and daughter of a rich tycoon. She goes on a long drive with her fiancé but happens to get kidnapped and a series of transformative events follows.
The film shot in many different locations of Himachal Pradesh like Kalpa, Recong Peo and Key Monastery in Spiti Valley.
The brilliant acting performances &very-well-executed treatment of Stockholm syndrome make this film stand out in the milieu of the vast pool of predictive & formulaic scripts that get commissioned in Bollywood.
Shooting Location of Highway: Tabo, Kaza, Key Monastery, Recong Peo, Kalpa
3 Idiots in Ladakh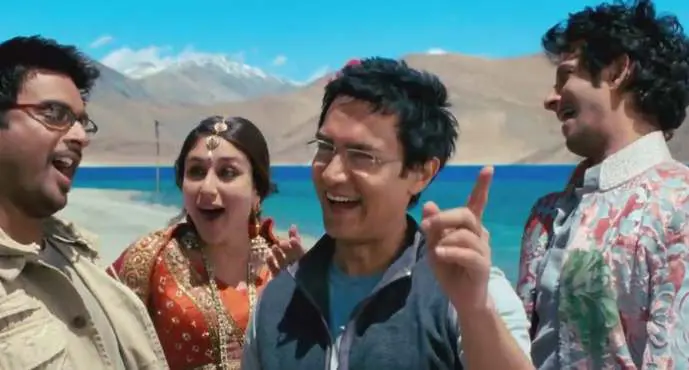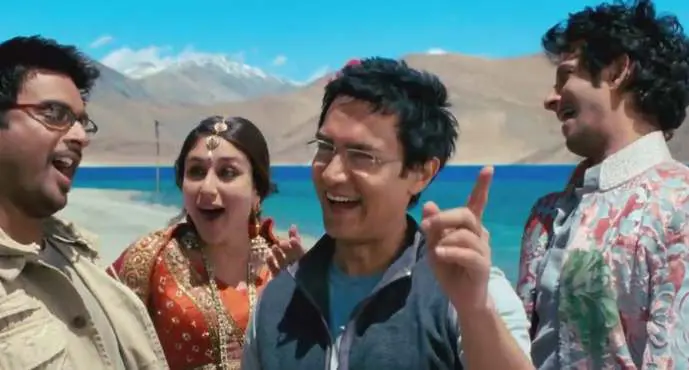 One of the most socially impactful films in the post-'90s era of Bollywood, directed by Vidhu Vinod Chopra.
The film hinges on the friendship of three engineering college students and how it reels in under the pressure of the rigid and uninspiring education system.
It was planned to shot the climax scene at Tsomoriri lake in Ladakh, but due to heavy snowfall the shoot was canceled and delayed for 1 year and they came back again and shot the climax at Pangong Lake and that boosted the tourism at Pangong lake, the lake at the altitude of above 4500 Meters half part is in China and half is in India.
The scenes keep oscillating between hilariously funny moments and heartbreaking events. It uses the locale of Ladakh for a positive portrayal of life trajectory of one of the students, Rancho, who always urges people around him to follow their heart and not to succumb to the system and behave like a machine.
Shooting Location of 3 Idiots: Leh Manali Highway, Pangong Lake, Druk Padma Karpo School (Rancho's School)
Dil Se in Ladakh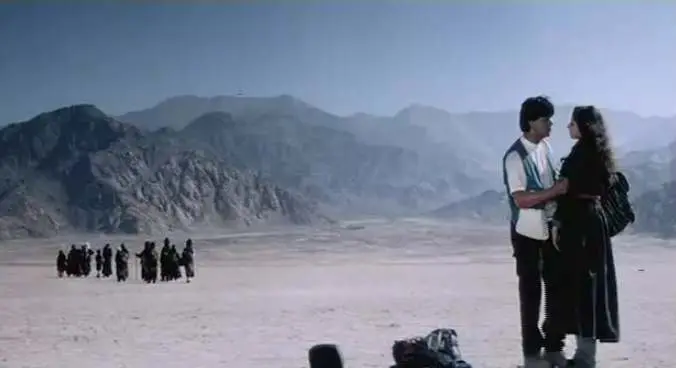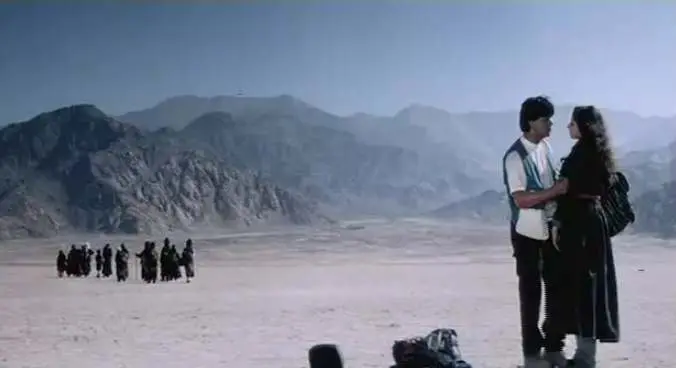 A seductive gem from Mani Ratnam's terror trilogy! Rahman works his magic all the way for the soundtrack…
This film explores romantic passion and the morality of identity in a way no film ever has or will, probably!
Way Back in the 90s the legendary director Maniratnam shot many scenes and song in Ladakh region especially at Pangong Lake much before 3 Idiots.
Also Read: All Maniratnam Movies Ranked
The protagonist, Amar, is a journalist who falls for a beautiful mysterious woman, he stumbles upon at Haflong train station. His craze for her keeps increasing as he spots her multiple times and a chain of unexpected events follows raising stakes such that national security issues arise.
Shooting Location of Dilse: Moore Plains, Leh-Manali Highway
Paap in Spiti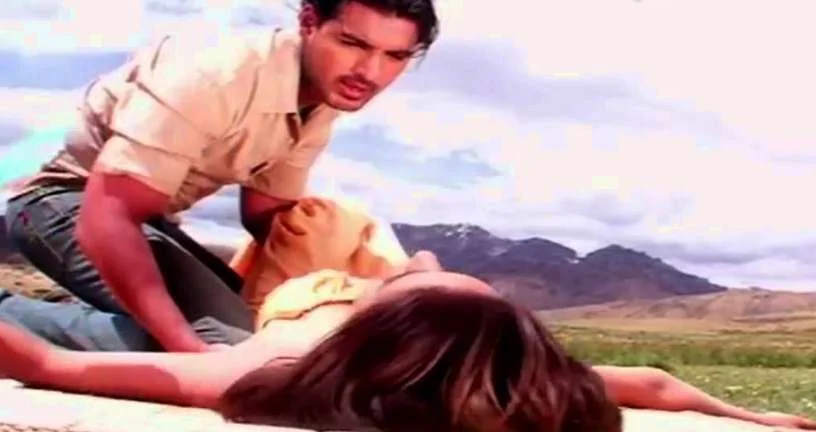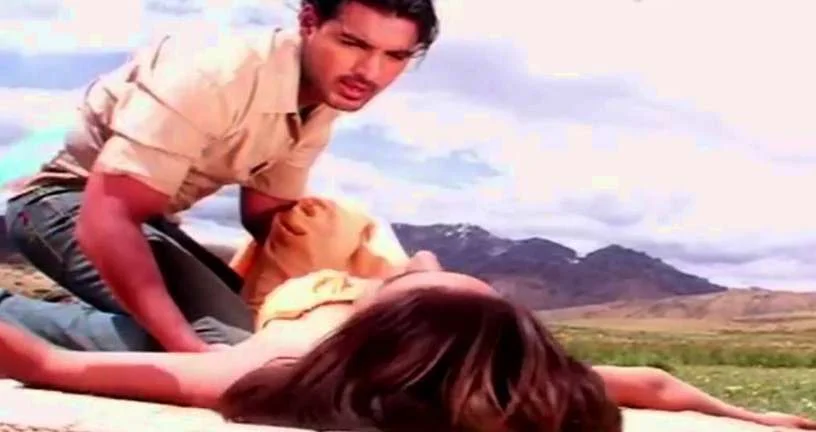 It is a crime thriller, a debut directorial by Pooja Bhatt. It was an adaption of American film, Witness, by Mahesh Bhatt.
Most of the film just shot in Ladakh or Spiti region but this film actually based on the story about the monks of Spiti.
The story revolves around Kaaya who has been wanting to join a Buddhist monastery. One of the Lamas from the monastery has a dream about a Buddhist teacher, Rinpoche, having re-born. He tasks Kaaya to go to Delhi and bring him to the monastery. Something sinister happens and Shiven, a police officer, steps in for investigation where the story takes off into mysterious entanglement.
The song, Mann Ki Lagan, marked Rahat Fateh Ali Khan's debut in Bollywood music industry.
Shooting location of Paap: Spiti Valley, Kaza, Tabo
Lakshya in Ladakh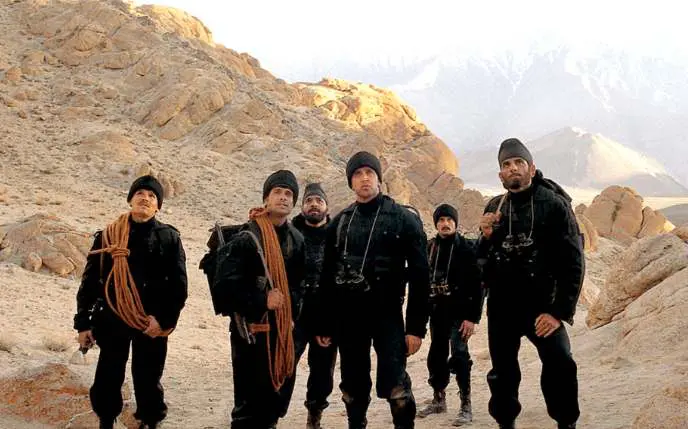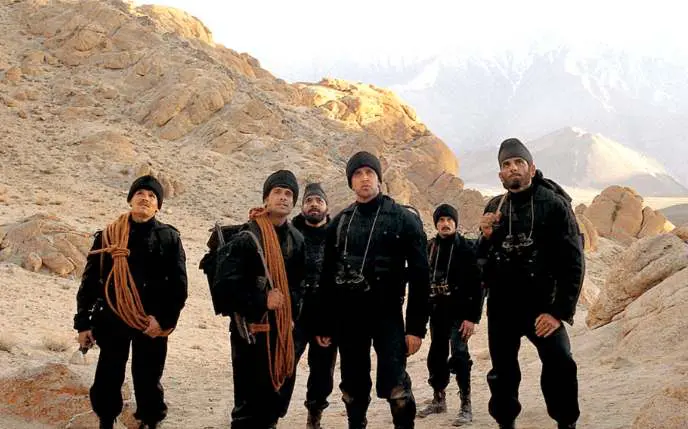 A war drama, directed by Farhan Akhtar. The film based on Kargil war and most of the scenes has to be shoot in that region. Kargil, Drass all comes under Ladakh Region.
It is also a coming-of-age story centered around the protagonist, Karan, who is an aimless young man living in Delhi. While his father and brother are focused and successful in their lives, he doesn't have a life goal despite his girlfriend, Romila, trying to motivate him.
One day, he applies for Indian Military Academy (IMA) out of spite against his parents' wish. His journey and transformation onwards form the crux of the film.
Also Read: Best Hindi War Films based on 1971 war
This is a very relatable film for youth who are looking for inspiration in their lives.
Shooting location of Lakshya: Nubra Valley, Leh Kargil Highway
Jab Tak Hai Jaan in Ladakh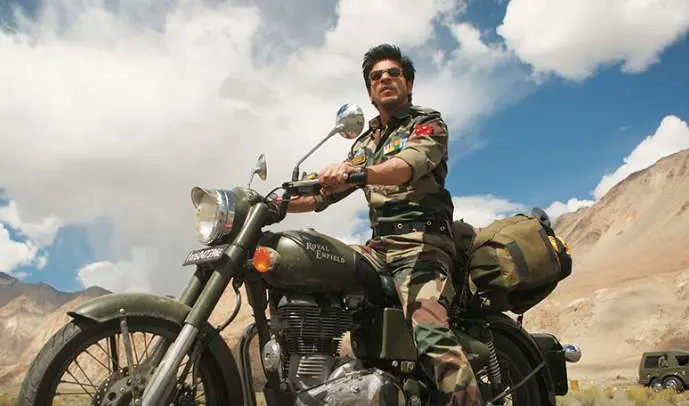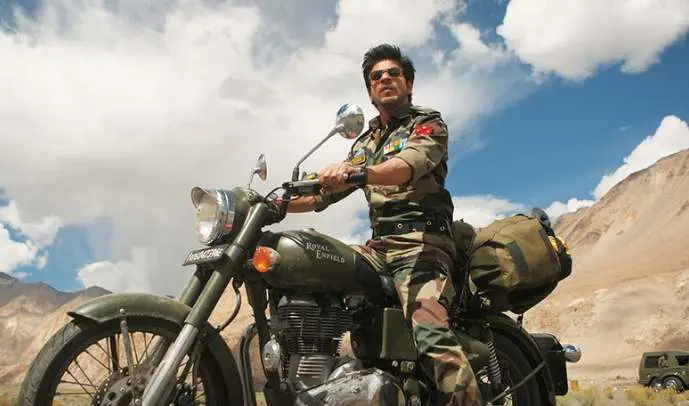 It is a classic style romantic film, also the last film directed by Yash Chopra, who was an expert in the genre.
The film's protagonist is Samar, a bomb disposal expert, who is known for risking his life several times to do his job. In one of the instances, he rescues Akira, who is a documentary filmmaker, from the famous Pangong Lake in Ladakh.
She later finds a personal diary in his jacket lent to her and starts reading it. It recounts young Samar's life as a struggling street musician in London and his other menial jobs. In his job as a waiter, he ends up meeting Meera and the tale spins into one of love & romance.
Shooting Location of Jab Tak Hai Jaan: Pangong Lake, Kargil Leh Highway, Thiskey Monastery.
Bhaag Milkha Bhaag in Ladakh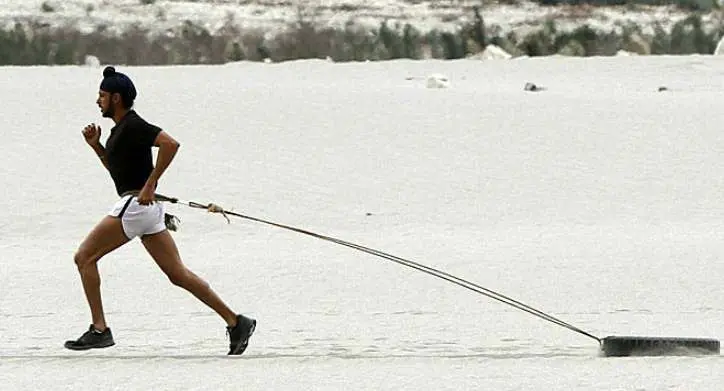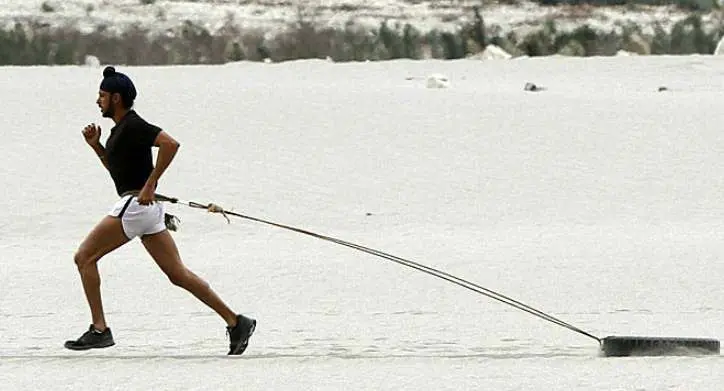 One of the Best biopic Movies of Bollywood, directed by Rakeysh Omprakash Mehra.
It is based on the life of Milkha Singh, an erstwhile athlete who was a national champion runner and an Olympian.
Most of the film was shot in Delhi, Rewari, and Out of the country but Milkha Singh training part was shot in Nubra Valley of Ladakh region.
The script starts off in 1960 during summer Olympics in Rome. It keeps going into flashbacks depicting tumultuous times of his childhood amidst Indo-Pak partition.
Nicely executed and brilliant acting performances by the cast, this is a must-watch.
Shooting Location of Bhaag Milkha Bhaag: Nubra Valley
Also Read: List of Upcoming Bollywood Biopic Movies List
Sanam Re in Ladakh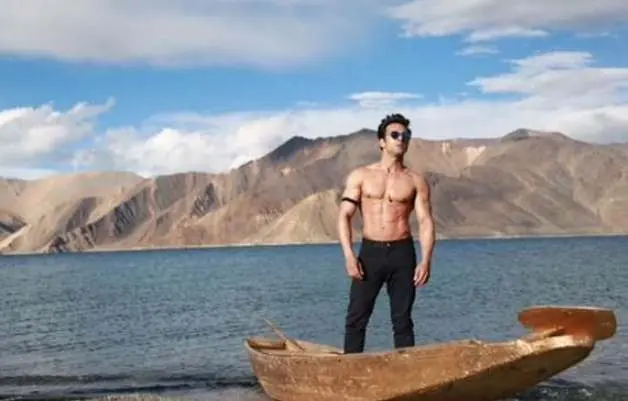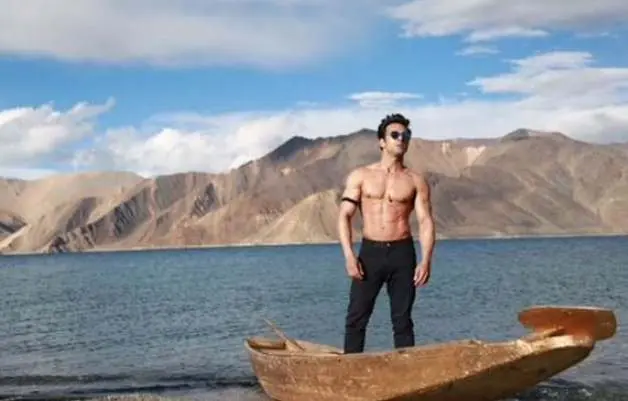 A romantic drama, directed by Divya Khosla Kumar.
The protagonist is Akash who falls in love with a girl, Shruti, his classmate. But as per the prediction by his grandfather, they fall apart as he moves to Mumbai for higher studies.
Years later, they happen to meet in Canada and the tale continues.
Shooting Location of Saname Re: Thiskey Monastery, Tsomoriri Lake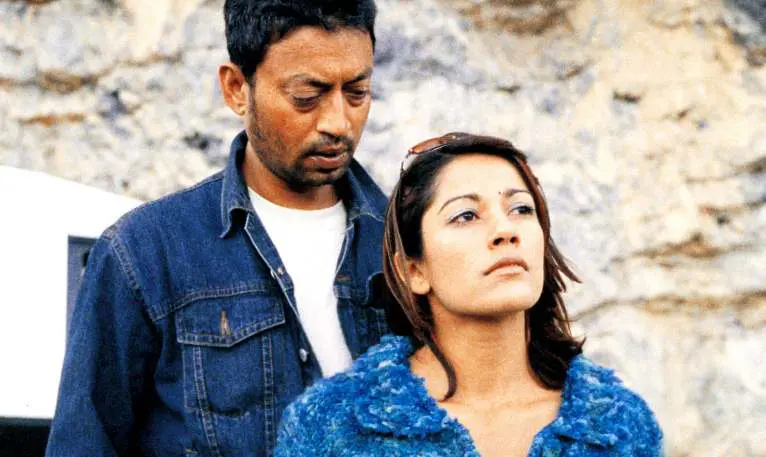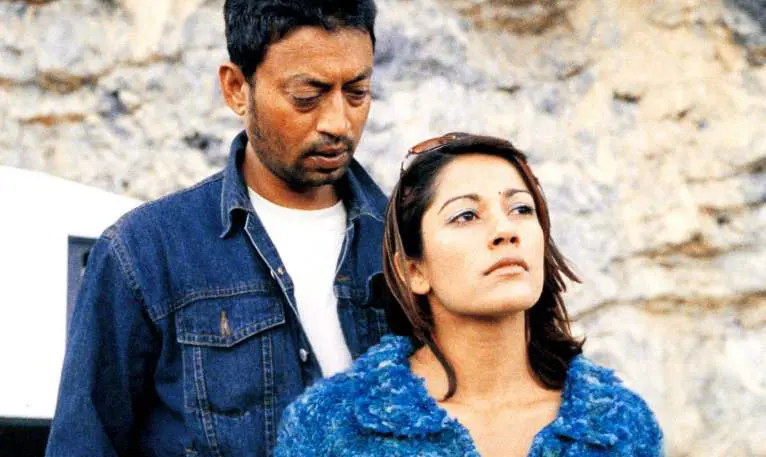 A short and crisp, indie road film directed by Ashvin Kumar with a runtime of only 50 mins.
It is a suspense story set near the Indo-Pak border, where two strangers, Shafiq and Sharon fall in love owing to mistakenly fit tires by a mechanic leading to misleading identities.
There are a lot of elements composed of myriad human emotions that unravel between the two as they get to know each other and express themselves.
Road to Ladakh Shooting Location: Leh Manali Highway, Ladakh, Leh
Tubelight in Ladakh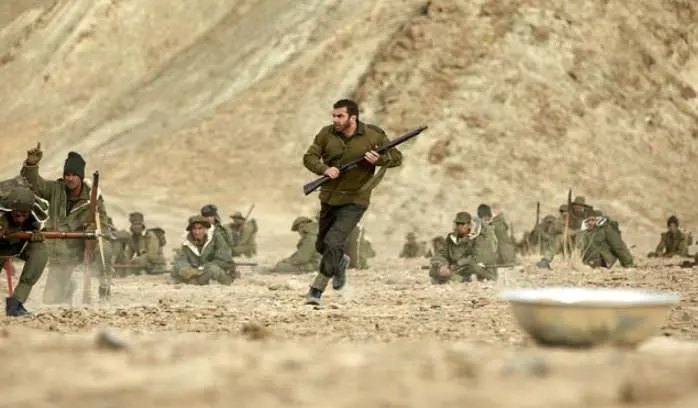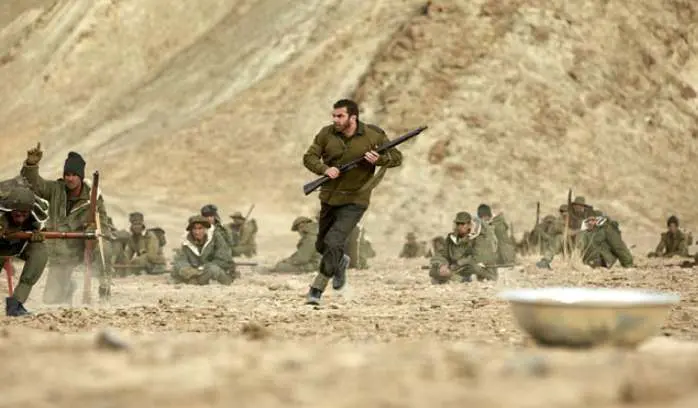 It is a war drama film, directed by Kabir Khan.
It is set amidst the '62 Sino-Indian war. The veteran actor, Om Puri, passed away a few months before its release.
The story revolves around Laxman, a small boy referred to as 'Tubelight' by his schoolmates who bully him, while his brother Bharat stands as his defender.
As they grow up, in 1962, a war breaks out between India and China and the Indian Army begins mass recruitment and Bharat gets selected leaving Laxman behind.
Then, he gets motivated by Banne Chacha and the story continues with how Laxman plays a role in the scheme of things.
Shooting Location of Tubelight: Leh, Ladakh region, Manali
Bonus: Bunty or Bubli (one Song), Tashan (One Song), LOC Kargil (Entire Film).
Your Turn!
We would love to know if you have been to Spiti or Ladakh, do comment below with your favorite locations from these films.