Dharmendra is often associated with grim and action films. Surprisingly, most of his repertoire features comedies, rom-coms, and intense drama genres.
He was the classic case of a 'tough from outside, soft from inside' guy. His brooding yet vulnerable face had cast a spell on the nation back in the days. The fact that he was ridiculously versatile as an actor goes on to prove why he was loved by critics and masses alike.
Add to that, his smashing chemistry with Hema Malini, whom he later went on to marry made them a darling of the cine-goers. Even in the many ensemble cast films that he did which included some heavy-duty names from the industry, he always left his undeniable mark. Let's look at some of the best Films of Dharmendra, the original he-man of Bollywood.
List of All Time Best Movies of Dharmendra
Dharam Veer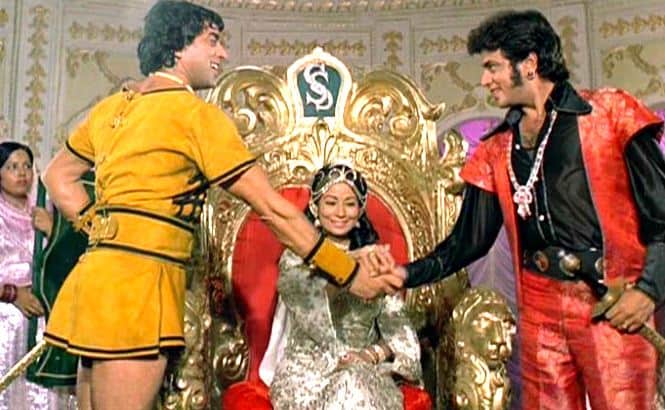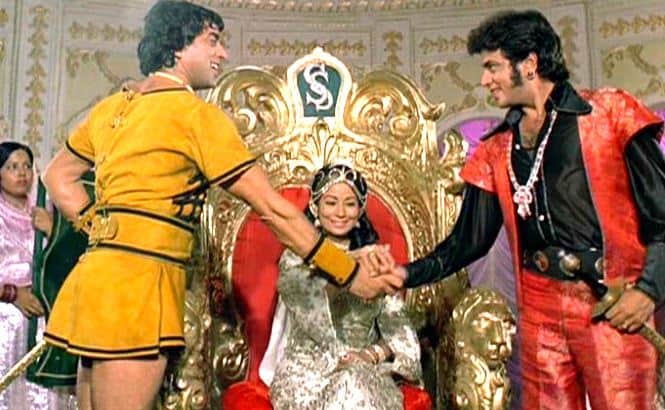 An extravagant costume drama, Dharam Veer featured Dharmendra and Jeetendra as estranged brothers reunited later in life. What made the film stand out was its unabashed will to entertain the audience and the sheer conviction of the director Manmohan Desai to pull of something so nonsensical yet enjoyable. Dharmendra submitted himself to the director's vision and came out shining with another blockbuster in his body of work.
Sholay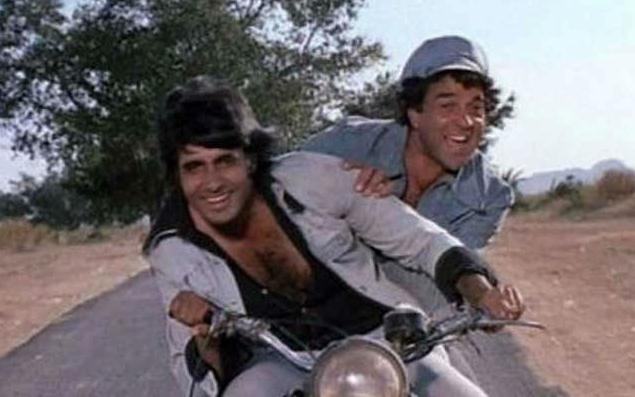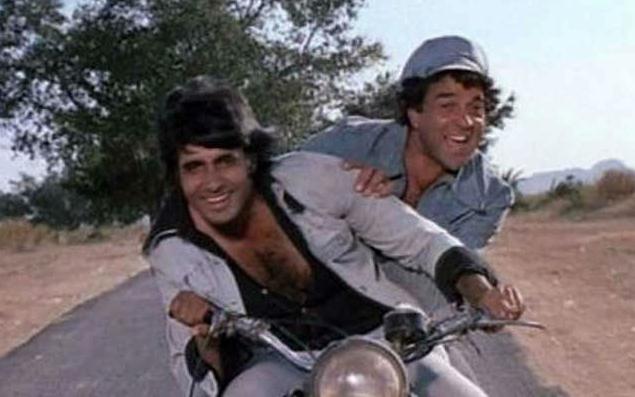 Hindi cinema is divided into two eras – pre-Sholay and post-Sholay. The footprint that the movie has left on people's mind can never be erased. The high point of Sholay was Jai and Veeru's friendship and Veeru and Basanti's quirky romance. A role that could have easily fallen into a stereotypical bracket, Dharmendra made sure to leverage it with his acting chops and stand out amongst an equally fine cast. The hilarious tank top scene is still charades favorite. Sholay considered as one of the Best Movies of Dharmendra.
Also Read: Best Movies on Friends and Friendship
Chupke Chupke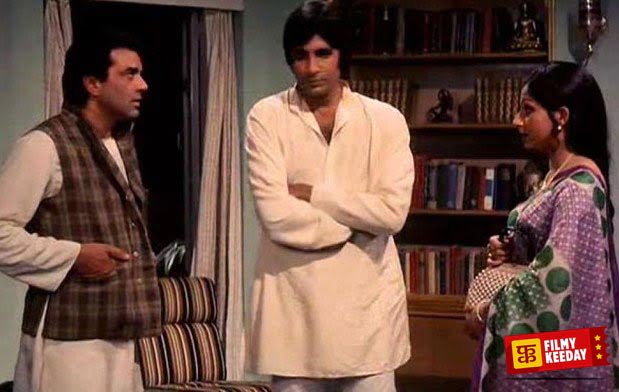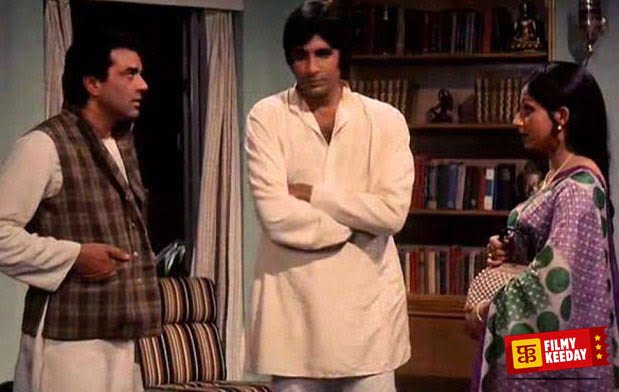 Often identified as a macho guy, Dharmendra flawlessly slipped into Hrishikesh Mukherjee's diametrically opposite world in Chupke Chupke. The film featured the affable pair of Dharmendra and Amitabh Bachchan in the same year as Sholay was released. Their comic timing was again a high point of the film. The comedy of errors which featured an ensemble cast, Dharmendra again made sure to get noticed amongst the ensemble cast.
Guddi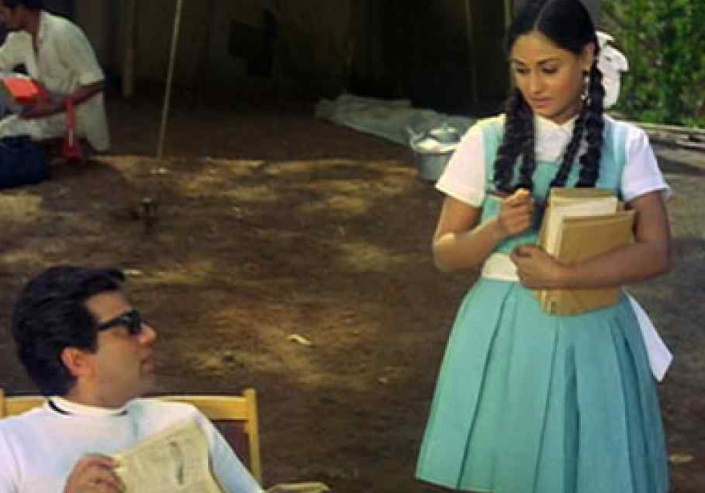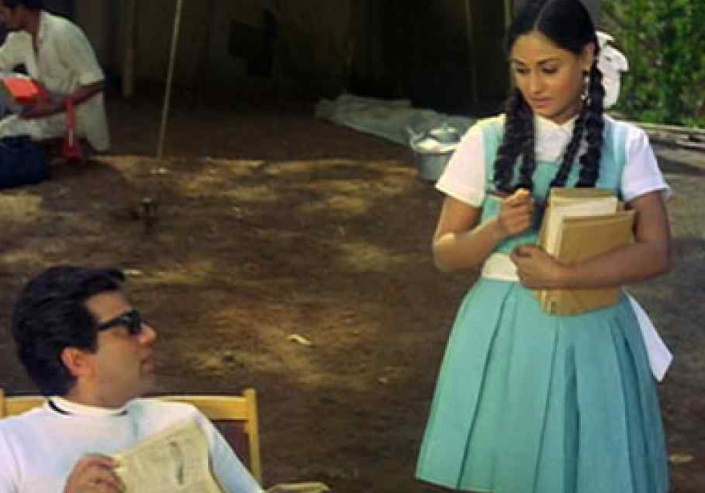 It's challenging for a male actor to stand out in a film star lined by a female actor and the story revolving around her. But Dharmendra managed to do that effortlessly in Guddi. Once again put in a Hrishikesh Mukherjee world, Guddi depicts Guddi's obsession with Dharmendra, with him playing the star that he was.
Haqeeqat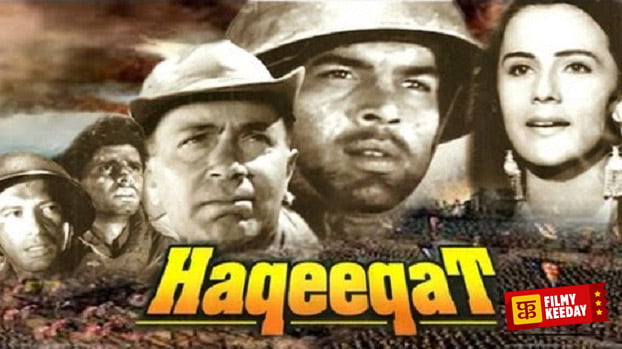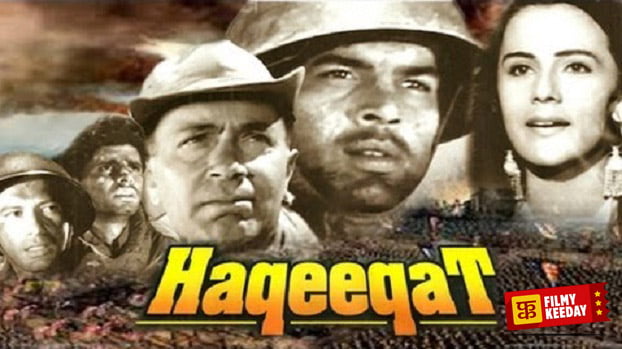 Haqeeqat is based on the Sino-Indo war of 1962, it is the tale of a brave military man Capt. Bahadur Singh played by Dharmendra who loses his life serving the country. Dipped in patriotism, the war saga won the National Film Award for Second Best Feature Film in 1965. Dharmendra looked and acted every bit the soldier and romance away Priya Rajvansh with subtlety, making it look authentic and believable.
Also Read: Best Movies on Indian Army and Armymen
Anupama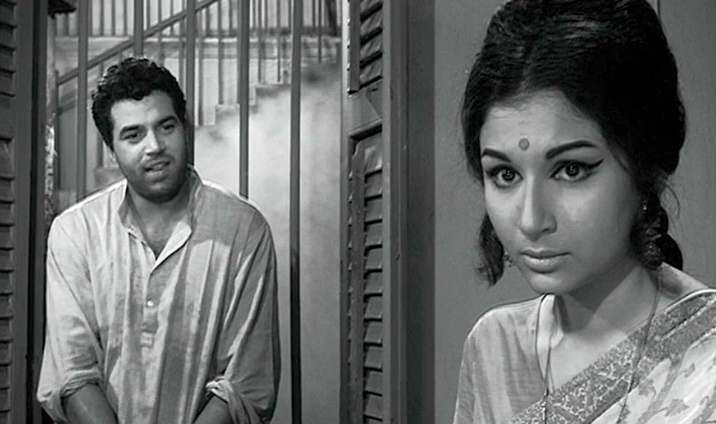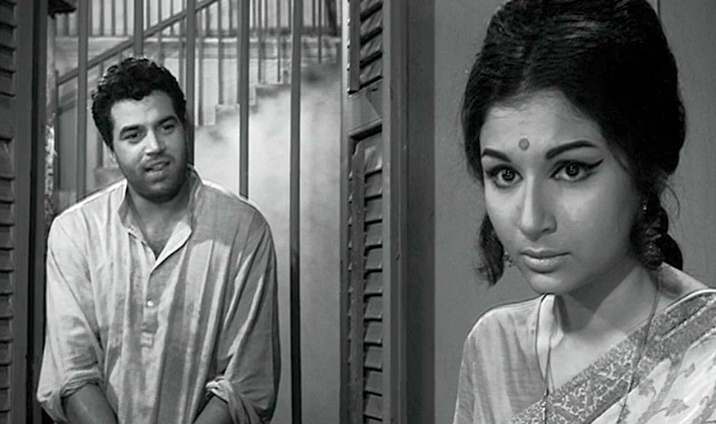 The poignant story of a father-daughter relationship, Anupama brought ample critical accolades Dharmendra's way. He provided stern support to the characters of Tarun Bose and Sharmila Tagore, who played the father and daughter. The film was nominated for several Filmfare awards and the Dharmendra – Hrishikesh Mukherjee Jodi once again came out shining.
Dillagi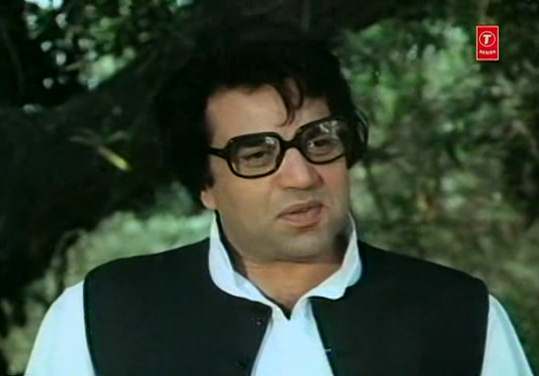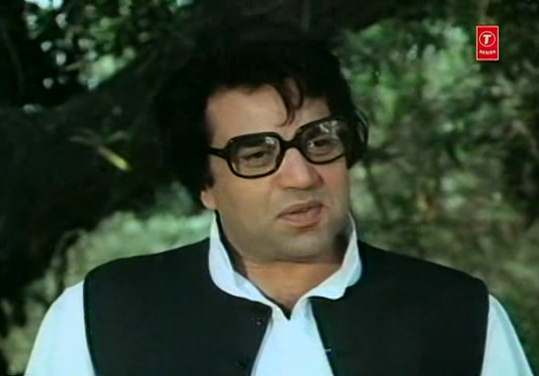 A Basu Chatterjee rom-com, Dillagi featured the super hit pair of Dharmendra and Hema Malini. The chemistry between the lead pair is too good to be true. The classic case of the girl ending up falling in love with the guy she detested, Dharmendra got ample to play around with his character in the film. His natural charm combined with acting chops transport you to a make-believe world, rooting for his character to woo away his love.
Pratigya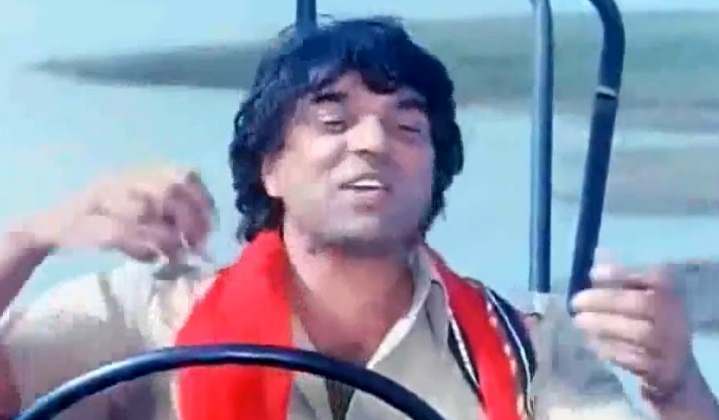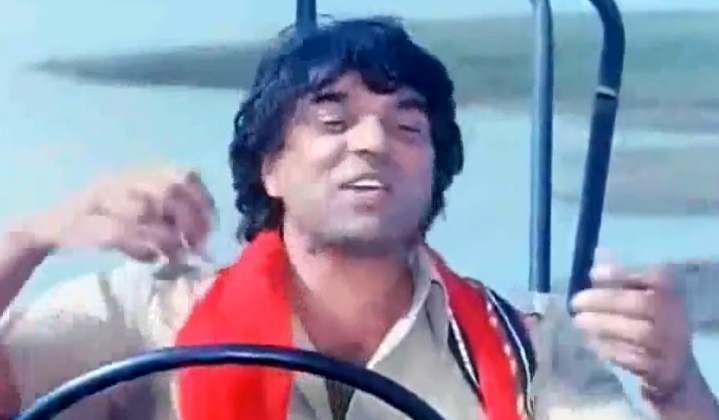 Featuring the much-loved Dharmendra-Hema Malini combo, Pratigya was an action comedy and Dharmendra was also one of the producers for it. The intense action apart, it also featured slapstick comedy and was hailed as a masterpiece in comedy by many critics. It further validated Dharmendra's box-office prowess.
Bandini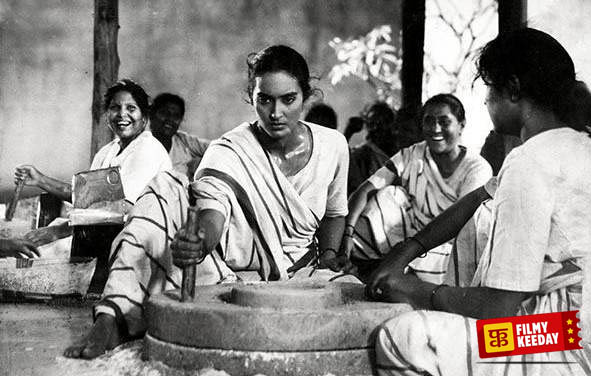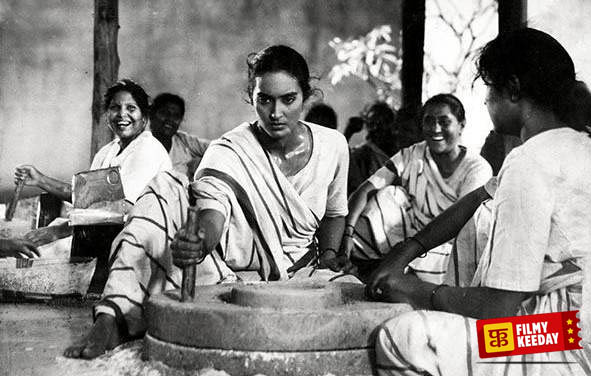 Bimal Roy's heart-touching tale of a woman portrayed brilliantly by Nutan saw Dharmendra as one of the lead male actors along with Ashok Kumar. And boy he matched the caliber of Nutan and Kumar with finesse. The movie earned major critical acclaim and can be easily considered a masterclass in acting.
Yaadon Ki Baaraat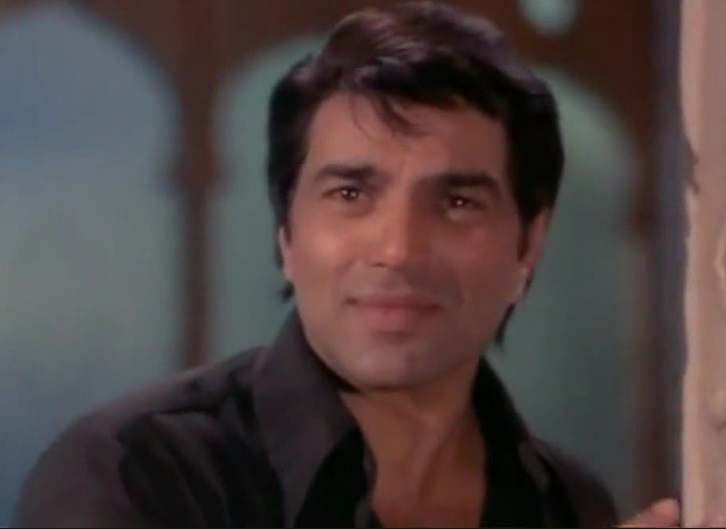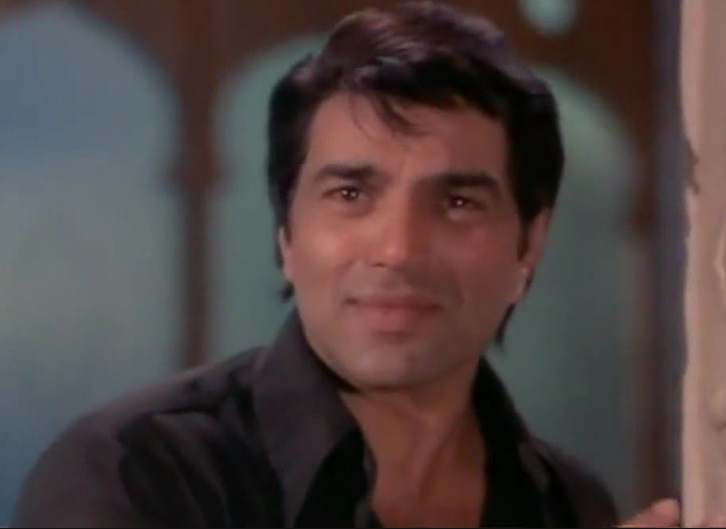 Yaadon Ki Baraat featured one of the Hindi cinema's favorite trope of siblings separated by fate. Unfortunately, Lost and Found film trend now vanished from Bollywood cinema. Yaadon Ki Baaraat is by Nasir Hussain, the film featured an ensemble cast which kickstarted the careers of Zeenat Aman and Neetu Singh and also featured Aamir Khan as a child actor. Dharmendra made sure to mark his presence in the ensemble cast and leave an impression in what is considered to be a first typical masala Hindi film.
The Burning Train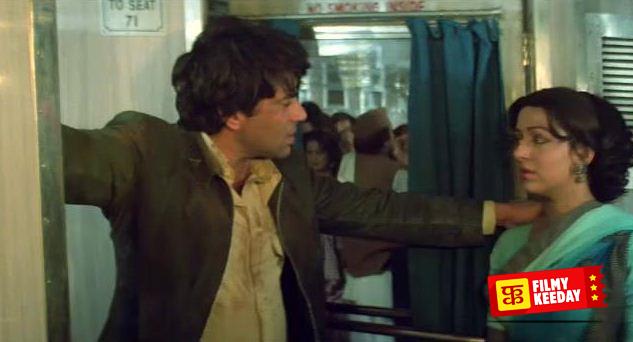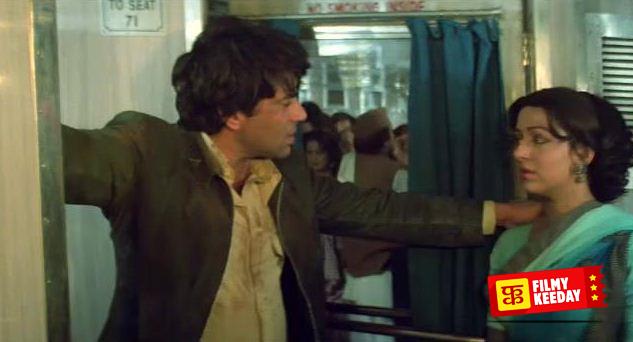 Inspired by a Japanese film, The Burning Train again comprised of an ensemble cast and brought the evergreen pair of Dharmendra and Hema Malini together back on silver screen. Dharmendra and Vinod Khanna's heroic act against the antagonist Danny Denzongpa left the audience whistling away. Dharmendra proved his mettle in an ensemble cast yet again.

Charas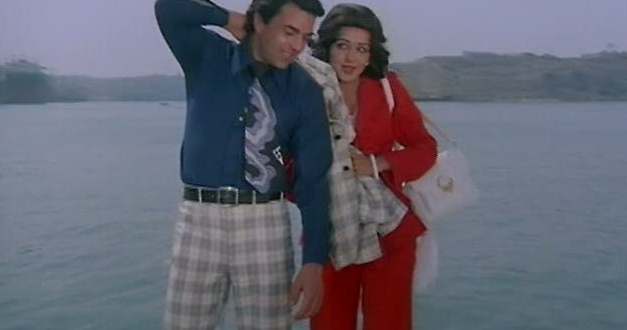 Charas reunited Dharmendra with Hema Malini to churn out yet another potboiler. Produced and directed by Ramanand Sagar, Charas unfolded with a dramatic series of events and twists and turns. Dharmendra and Hema's chemistry was at work again and so were his acting chops.
Mera Gaon Mera Desh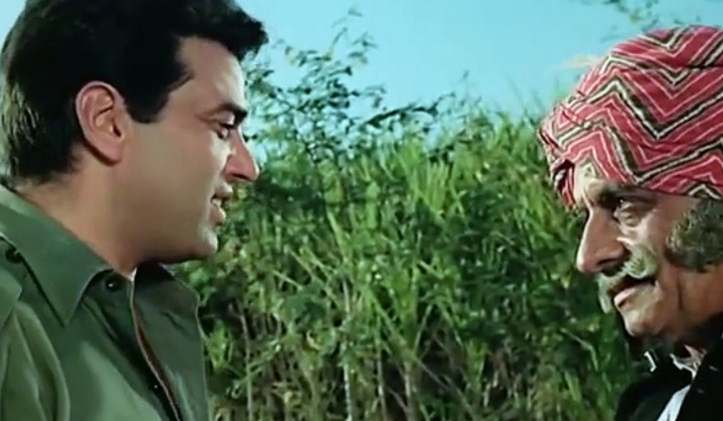 One of Dharmendra's solo hero outing, Mera Gaon Mera Desh pitted him opposite Vinod Khanna. A box office success, the film also earned Dharmendra a Filmfare nomination for his fine portrayal of a petty thief turned policeman.
Jugnu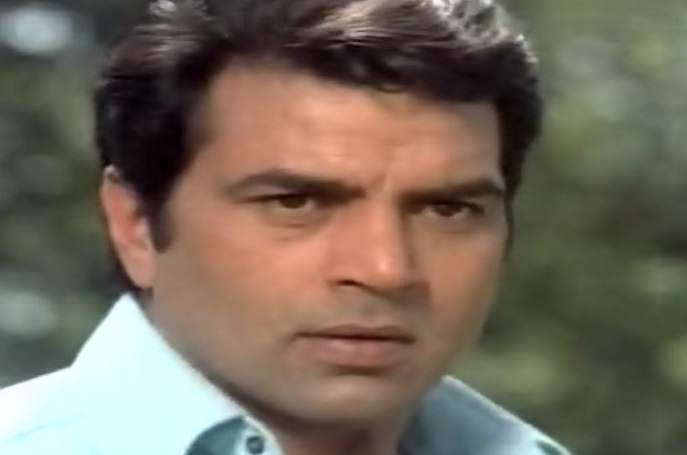 Jugnu was to Dharmendra what Dhoom is to Hrithik Roshan. Dharmendra played a suave crook who is a master in stealing from the most protect setups. Featuring the iconic dialogue "Baap ke Naam ka Sahara Kamzor log Lete hai", Jugnu is one of Dharmendra's best works and is hailed a classic by the critics and audiences alike.
Dost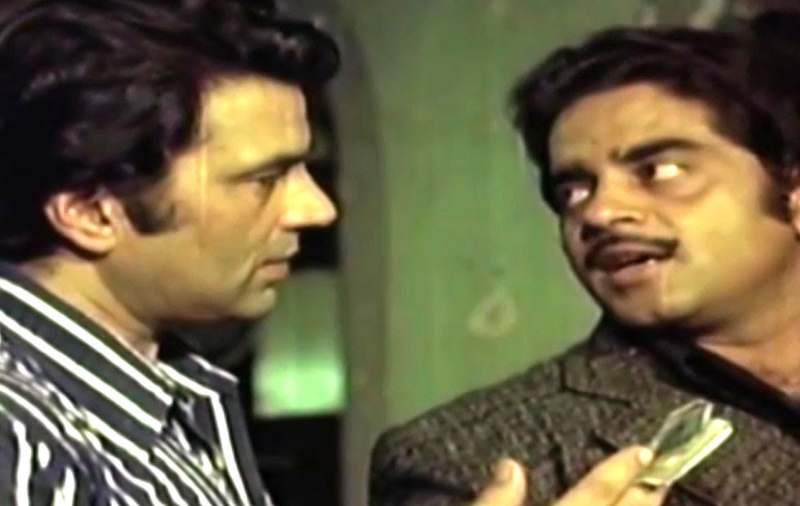 Dost was a beautiful tale of two friends and how they overcome the hurdles of life. Dharmendra and Shatrughan Sinha together created magic on screen with their bromance. The film again brought Dharmendra back with Hema Malini and left no stone unturned story wise to fall short of a commercial potboiler.
Phool Aur Patthar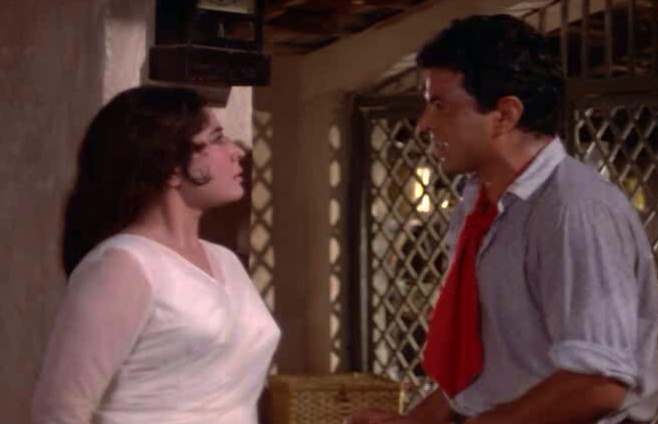 Phool Aur Patthar was largely responsible for establishing Dharmendra as a star. The film featured him alongside an equally brilliant Meena Kumari and went on to become a massive success. What made the movie different was that he didn't lip sync to any of the songs which were a trend back in the days. It earned him a Filmfare Best Actor nomination too.
Satyakam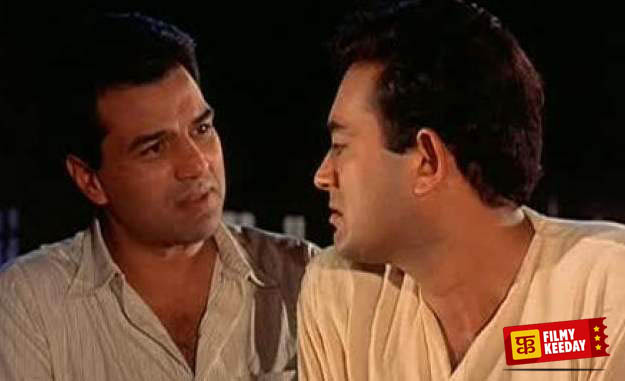 Hrishikesh Mukherjee reunited with the team of 'Anupama" and gave Dharmendra his career-defining performance. It ended up winning National Film Award For Best Feature Film in Hindi. Mukherjee also admitted it to be his favorite work.
Ankhen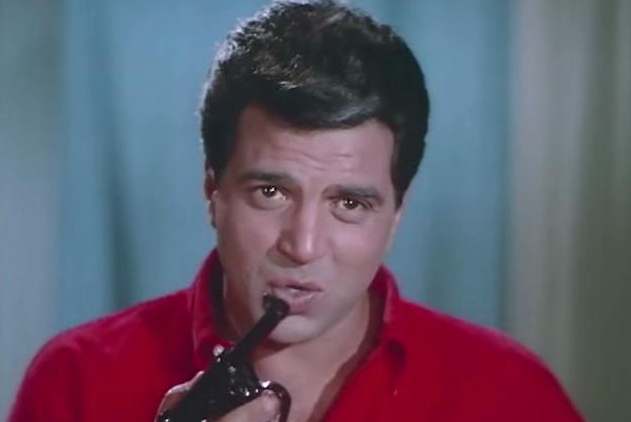 Ankhen is considered to be a textbook in Hindi spy films. Produced and directed by Ramanand Sagar, it featured Dharmendra after the massive success of Phool Aur Patthar with Mala Sinha, an equally huge star of that period. The film further catapulted Dharmendra to superstardom.
Jeevan Mrityu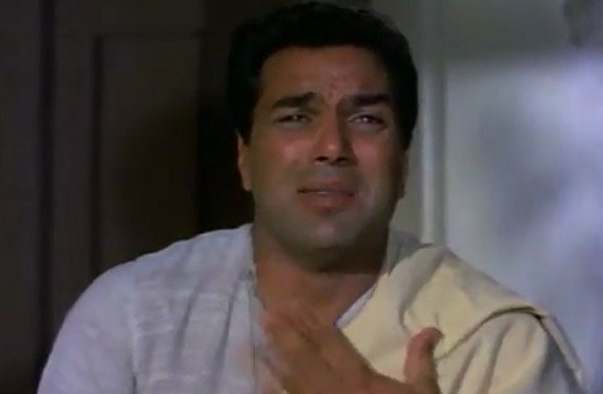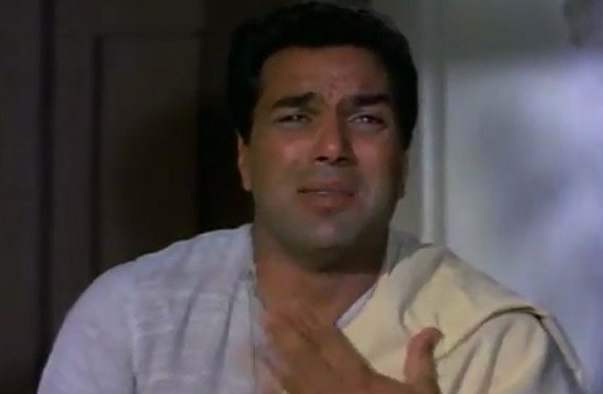 Made under Rajshri productions, Jeevan Mrityu proved Dharmendra's versatility as an actor. Rakhee made her debut with this one, which also featured the evergreen song "Jhilmil Sitaron Ka Aangan Hoga". It went on to become a success, both critically and commercially.
Ghulami
JP Dutta's Ghulami featured an impressive ensemble cast. Based on the cruel ways of the society and the class-based division, Ghulami featured a high-octane climax with massive bloodshed. Ghulami once again established Dharmendra as the action hero he is known to be.
Your Turn!
These are the all Time superhit films of Dharmendra, which one is your personal favorite?