Shahrukh Khan may have gone a little off-track in the more recent years when it comes to the box-office success of his films, but his decades of contribution to the industry is still as powerful as it was a decade ago.
A perfect mixture of class and old-school charm, SRK is evergreen! Here are 16 reminders about why he remains the unabashed Badshah of the Hindi Film Industry. In no particular order, here are 16 of his best films.
After Anjaam, SRK played a romantic hero in a series of movies, DDLJ, DTPH, and KKHH, and all his movies were a BIG success at the box-office and in return he earned the tag of "The King of Romance".
List of All Time Best Shah Rukh Khan Movies
Shahrukh started his career with movie Deewana (1992) and portrayed the role of a crazy lover who fell in love with a young widow. Shahrukh hit every girl's heart with that role.
The way SRK portrays a lover is unbeatable, he even tried his hand in negative roles in Darr (1993), Baazigar (1993) and Anjaam (1994), his acting skills were evident. Critics loved his work and so did his fans, even after negative roles SRK managed a Big number of female fan following.
Best Movies of Shahrukh Khan in 90s
Dil se… (1998)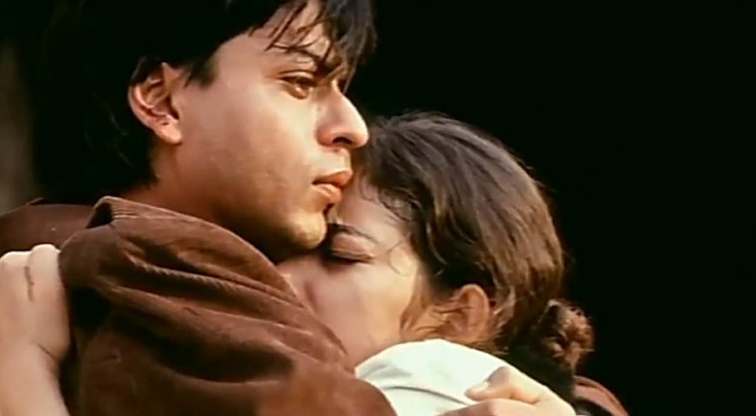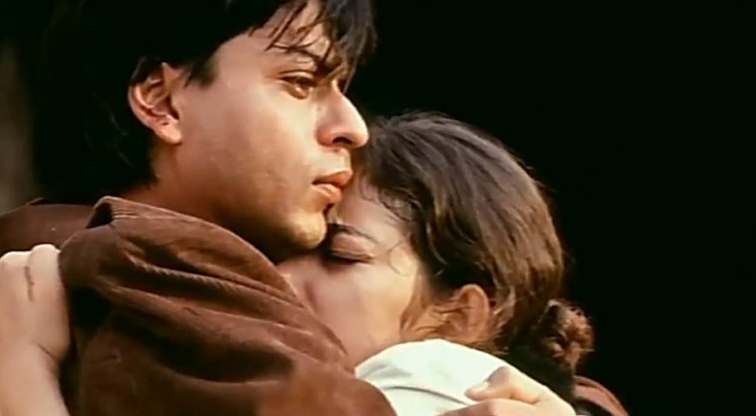 When Maniratnam ever made a Hindi film, the audience awaited with heavy sighs. He made Dil Se… with SRK, who was just recovering from the international success of Kuch Kuch Hota Hai.
Playing a journalist named Amar in the film that falls in love with a mysterious woman; SRK won all hearts with his amazing performance. And what kind of Bollywood lover can ever forget Chaiyya Chaiyya on the train roof, where SRK dances off with Malaika Arora Khan.
Baazigar (1993)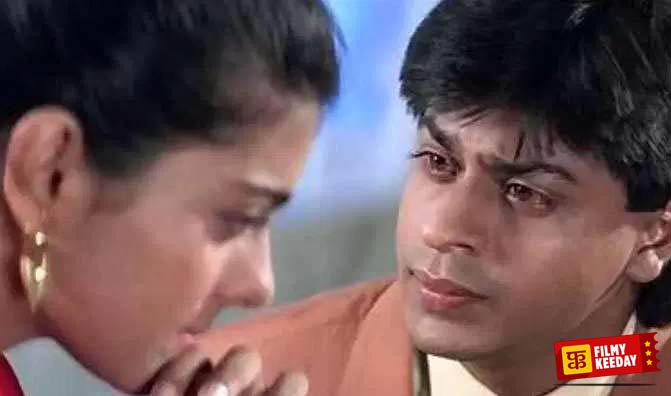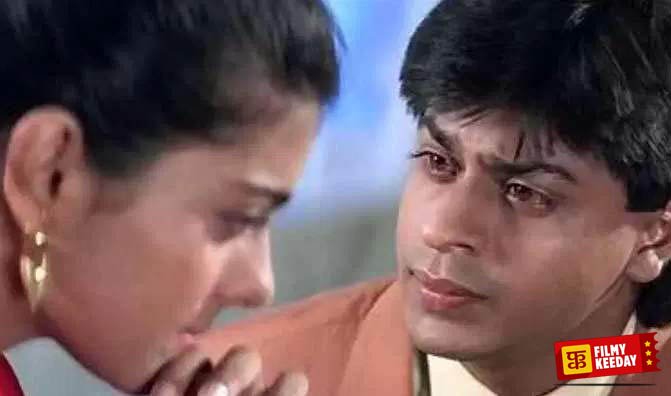 Not many Bollywood heroes in the 90s had the guts to risk their career by playing a cold blooded killer. SRK did that in Baazigar and swept everybody off their feet.
In order to exact revenge from the killer of his father, he uses his charm to make one of his daughters fall in love with him and then he kills her. If you have not seen this performance of SRK yet, you are criminally unaware of the talent he possesses. Baazigar is one of the Best Bollywood Thriller Movies.
Darr (1993)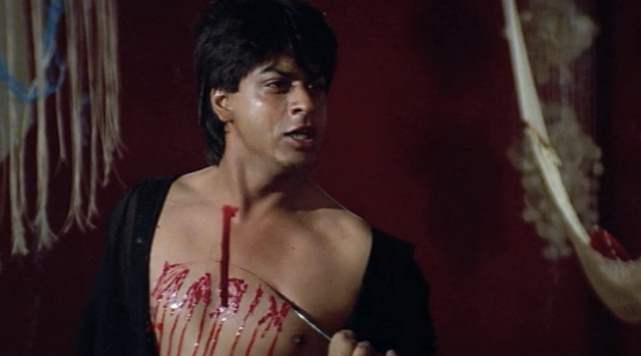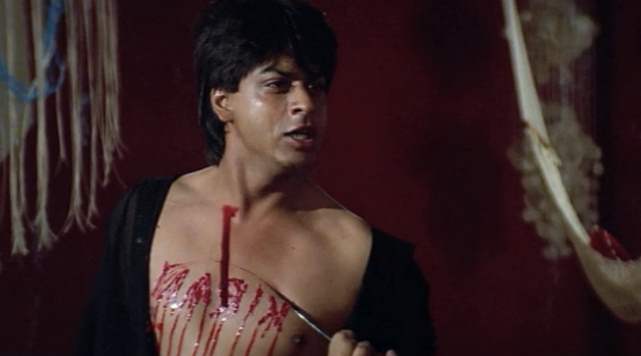 Once again, Shahrukh did what no other mainstream Bollywood actor could have done, playing a negative role, this time as a psycho. He plays Rahul, who is madly in love with Kiran who doesn't love him back. He goes berserk when she gets married to another man.
Darr was directed by Yash Chopra and was and is still known as one of the best performances by SRK. Just a reminder though, the famous shot of SRK carving a Kiran on his chest with a knife is in this film.
Dilwale Dulhaniya Le Jayenge (1995)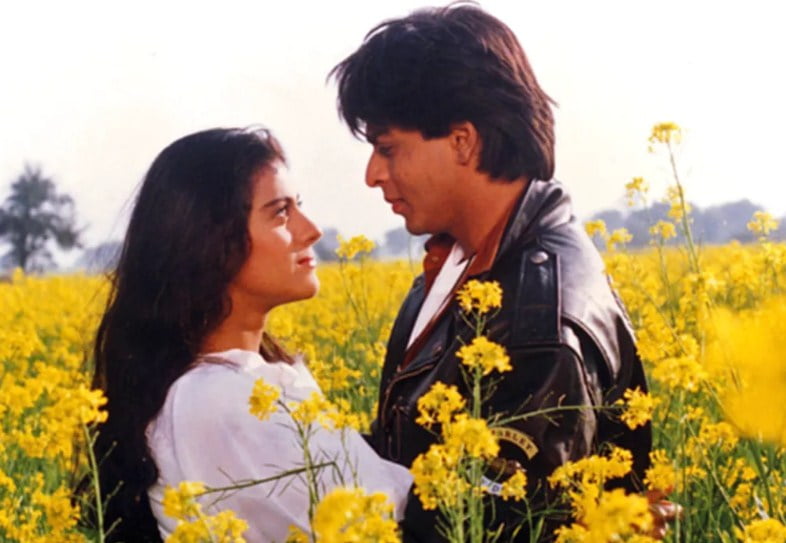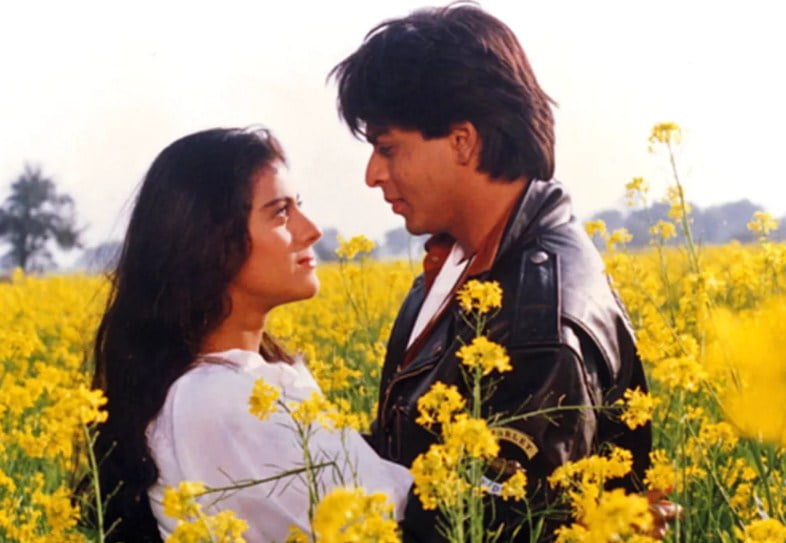 This is probably the most typical Indian family entertainer that the Bollywood is best known for. Directed by Yash Chopra's older son Aditya Chopra, the film broke all box office records in its time.
SRK played Raj Malhotra in the film, a charming young man from London who falls in love with a desi kudi and comes back to India to claim his love. A huge box office and critical success it was. Classic Bollywood!
Kuch Kuch Hota Hai (1998)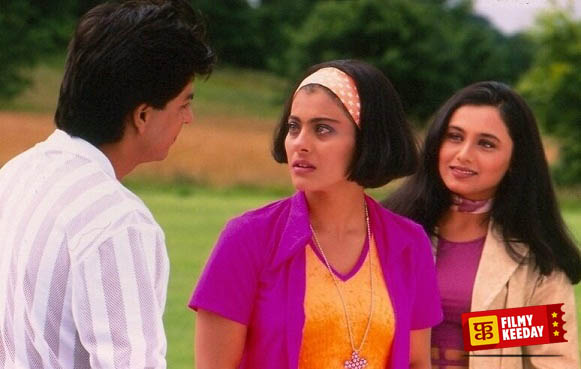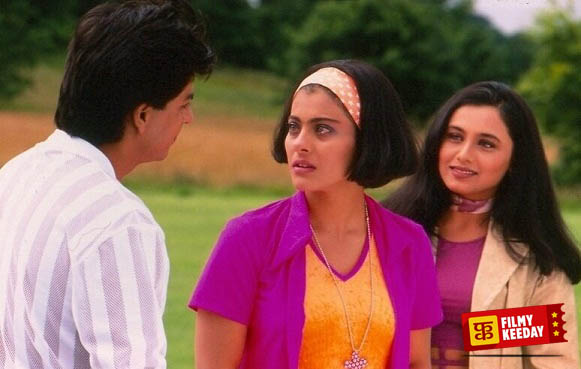 It was the actually mid to late 1990s that established SRK as the biggest star of the Hindi film industry and he enjoys the status until now. Like DDLJ, Kuch Kuch Hota Hai also broke many records and became a cult classic film.
Shahrukh was at his very charming best in the film which was a young love triangle for ages. Karan Johar could not have asked for a better career beginning.
Best Shahrukh Khan Films after 2000
Veer- Zaara (2004)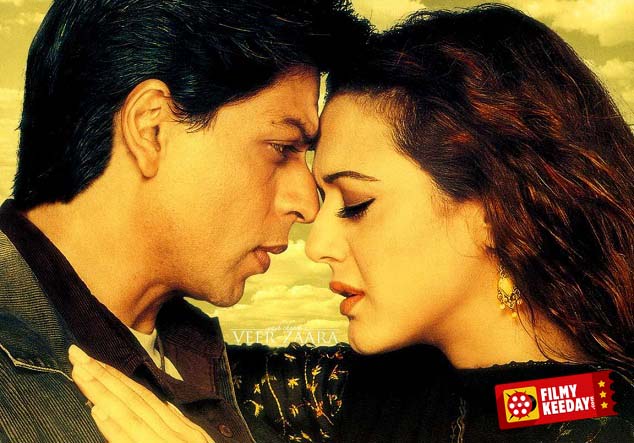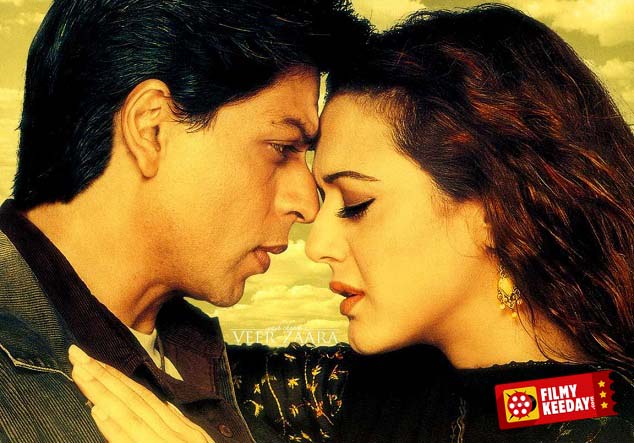 The last directorial venture of the great filmmaker Yash Chopra, Veer-Zaara was a love story that trumped the borders between the arch-enemies India and Pakistan.
SRK plays Veer, an Indian army pilot who gets stuck in a Pakistani prison and is imprisoned for life, on the charges of spying. His Pakistani lover, Zaara, meanwhile presumes him dead and devotes her entire life to his native village in Punjab. The film had SRK doing everything he is best known for, romance, singing, dancing and being awesome at what he does.
Chak De India! (2007)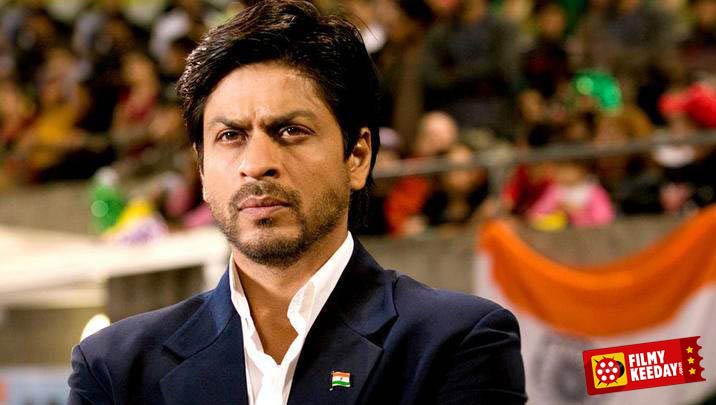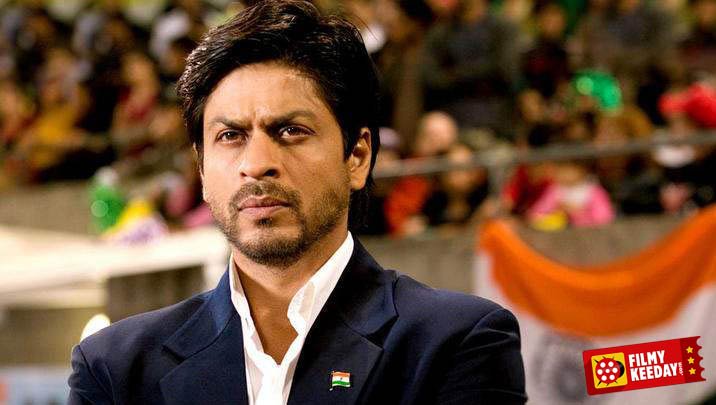 Many people questioned SRK's acting skills owing to him playing much similar kind of roles again and again. But with Chak De, SRK proved all his naysayers wrong.
He played the role of the Indian women's hockey team coach Kabir Singh, who leads his team to a world cup victory. Probably one of the greatest Hindi mainstream films of the decade, Chak De India was a treat to watch, it still is!
Paheli (2005)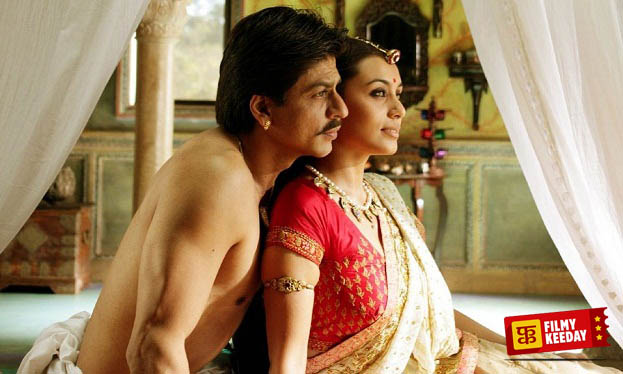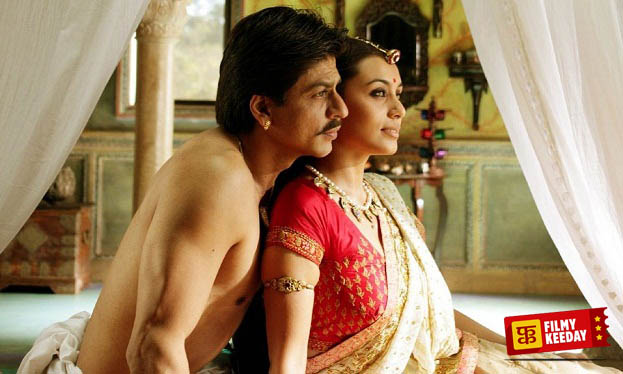 Directed by the popular veteran actor Amol Palekar, Paheli was one of those films that look like a parallel film from a distance but it couldn't be any more commercial in its treatment.
The film told the story of a ghost who falls in love with a woman and takes the shape of her husband and makes love with her. This is probably one of the most underrated SRK films to date. The film proves that when SRK experiments, he is the only one who fills anything with absolute grace and charm.
Swades (2004)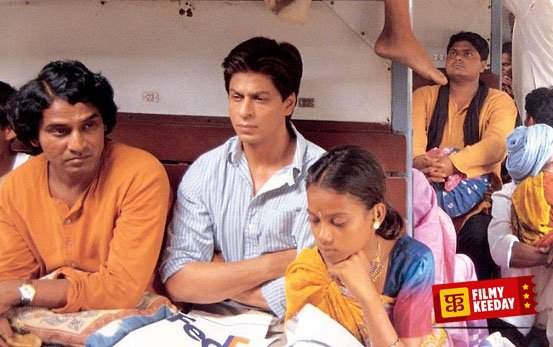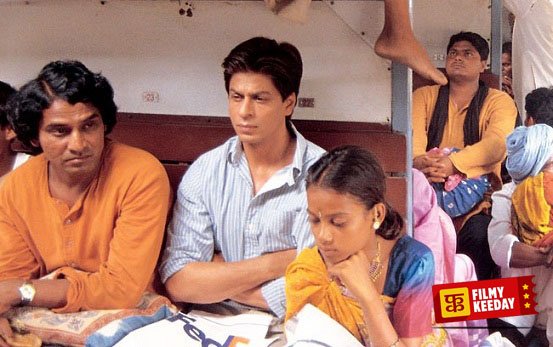 Rejected by many big stars, Swades starred Shahrukh Khan as Mohan Bhargav, a NASA scientist who comes back to India to bring his old granny back to the USA.
But something stirs his soul when he gets to see the real India and how his life is worthless if he doesn't do anything for the people, his people. Still not convinced that it is probably one of the best SRK performances, then trust us, IT IS one of the best performances ever given by SRK.
My Name is Khan (2010)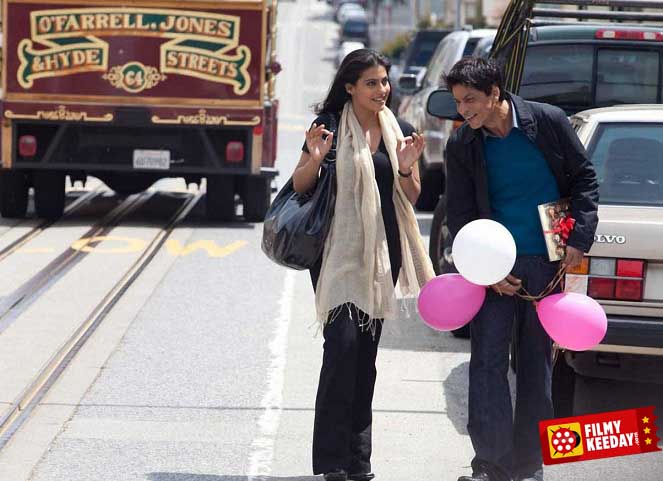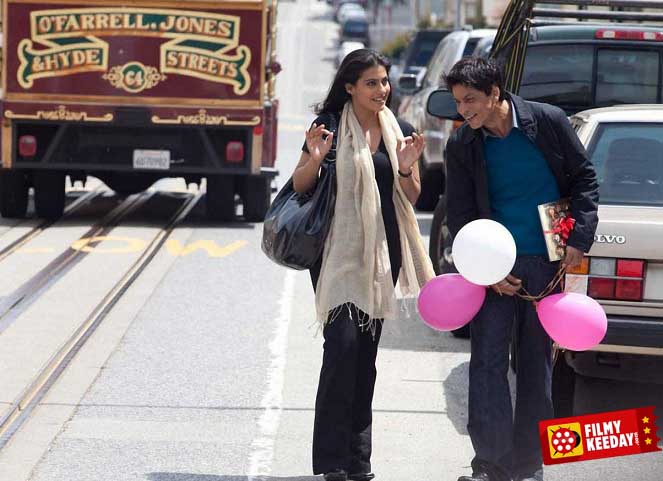 Shahrukh Khan and Karan Johar when comes together, it is usually either a love story or a family drama. But this film broke all the barriers and notions about them as a team.
While Karan Johar directed probably the best film of his career, SRK gave a memorable performance as an autistic man named Rizvan Khan, who sets out to meet the President of the United States of America to tell him that 'his name is Khan and he is not a terrorist'.
Kal Ho Na Ho (2003)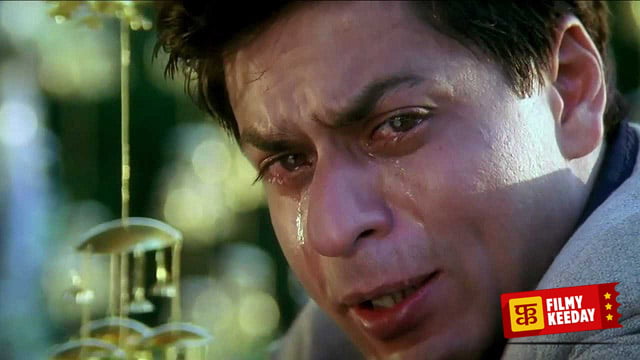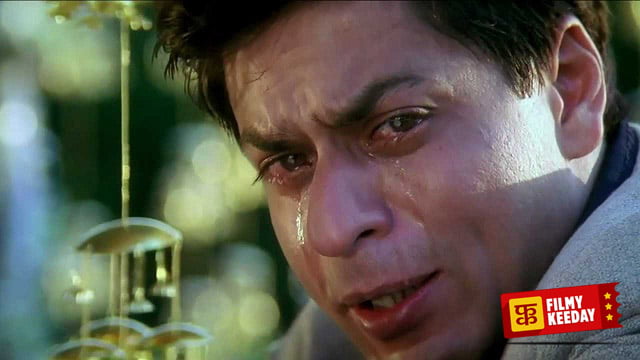 Although Karan Johar did not direct this film, it has a stamp of KJO movies all over it. Starring SRK as Aman, a dying man who falls in love with a girl, but helps another dude winning her over, the film was an accomplishment in human emotions.
It was however not so subtle but had too many artistic merits that made the film a critics' darling as well as a successful box office draw.
Asoka (2001)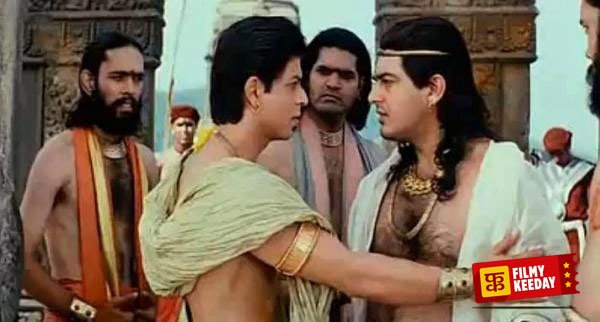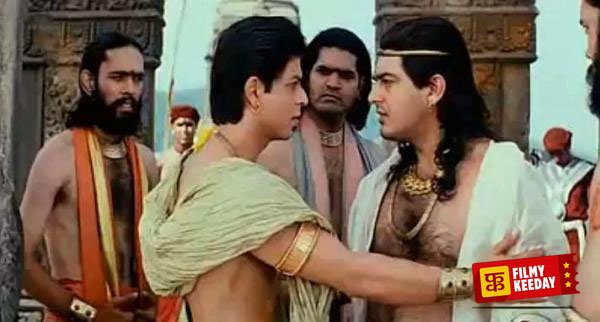 Directed meticulously well by ace cinematographer Santosh Sivan, Asoka was huge box office and critical debacle, due to the reasons well over our heads.
Also Read: Best Bollywood Movies about Indian History
Watch the film for some breathtaking cinematography, brilliant direction and music and last but not the least, a thrilling performance by SRK as the emperor Asoka. Like many of the historical films, the film did not only dig the good side of the emperor but went into darker territories of the nature of the great king. Imagine SRK as an evil ruler. Goosebumps!
Don (2006)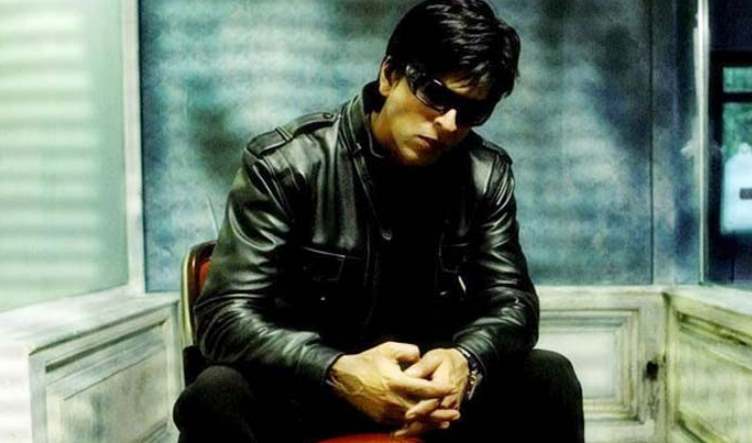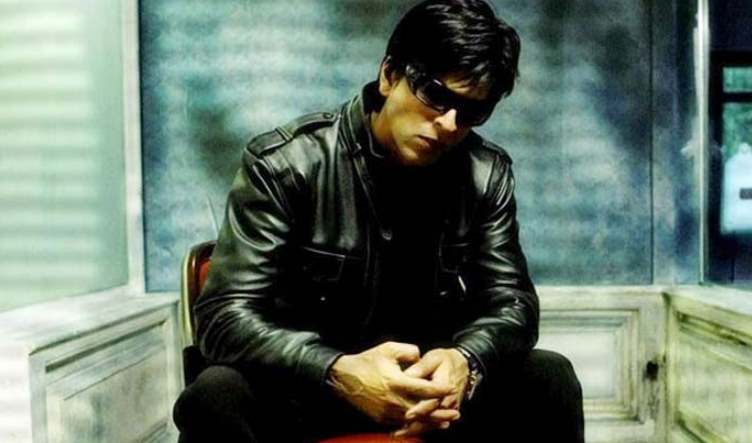 Farhan Akhtar was extra careful when he decided to remake Don, starring Amitabh Bachchan about two decades ago. For one, he signed Bollywood's king SRK to play the lead role and second, he changed some parts of the story to make it more interesting to the modern day audience.
The sleek and stylish thriller film was a box office and critical success and also made waves internationally, making it one of the first actual international Indian films.
Also Read: Movies remade in Multiple Languages
Devdas (2002)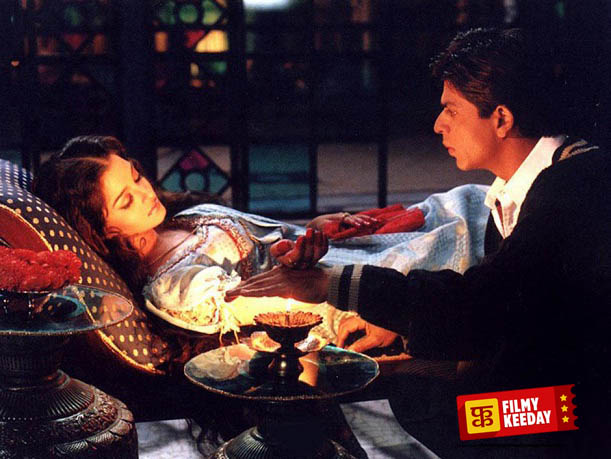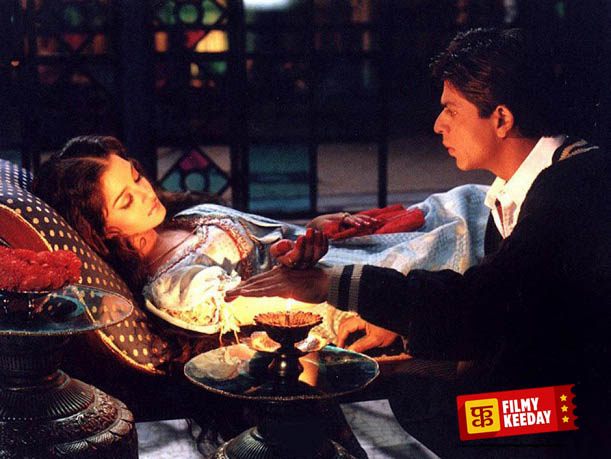 SRK plays the titular role in the film which has been remade many times by the Indian filmmakers. Hence, it was a risky big budgeted project from the very beginning.
But Srk and Sanjay Leela Bhansali somehow joined hands to make sure that it remains a different and more stylish film than other adaptations. As a result, the film turned out to be a massive box office and critical success and is known as one of the highest grossing films of SRK's career.
Chennai Express (2013)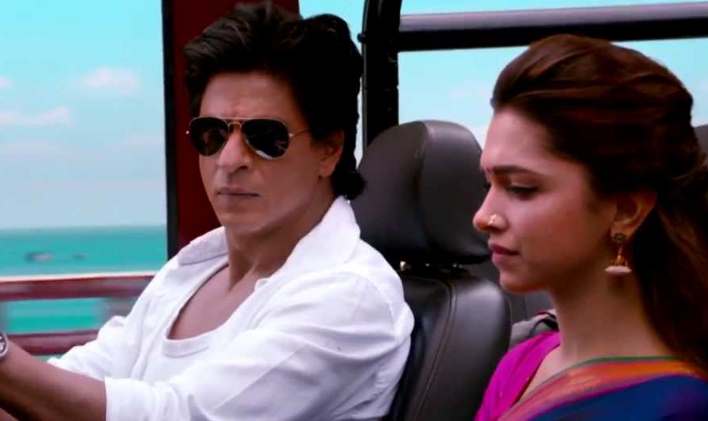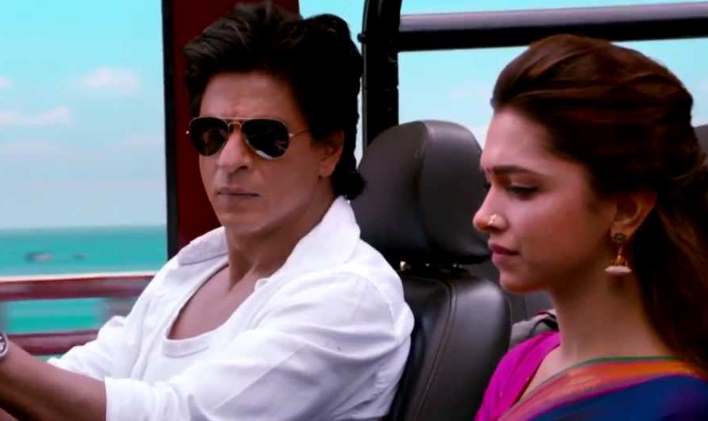 Rohit Shetty has always been one of the most successful Bollywood directors and him combined with the all time Superstar of Bollywood, King Khan, it was a recipe for sure shot success and it was.
SRK plays the role of a charming man who gets stuck down South with the love of his life. He has to cross many barriers to getting her in his arms. The film was the perfect dose of laughter, action, romance, and drama and combined with some great music, the film was one of the biggest hits of the year.
Zero (2018)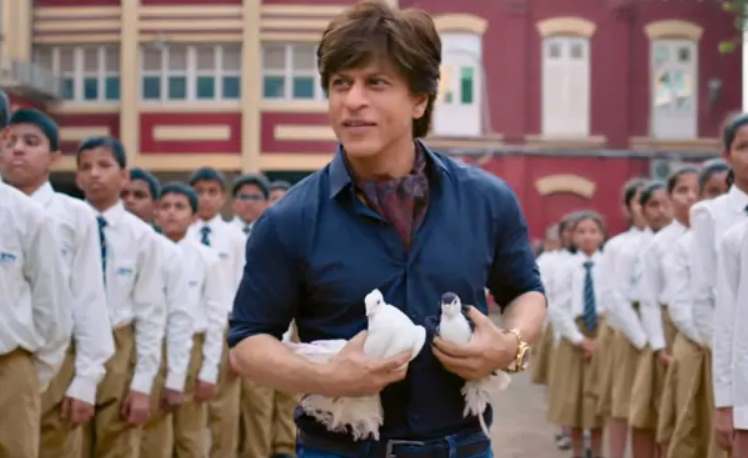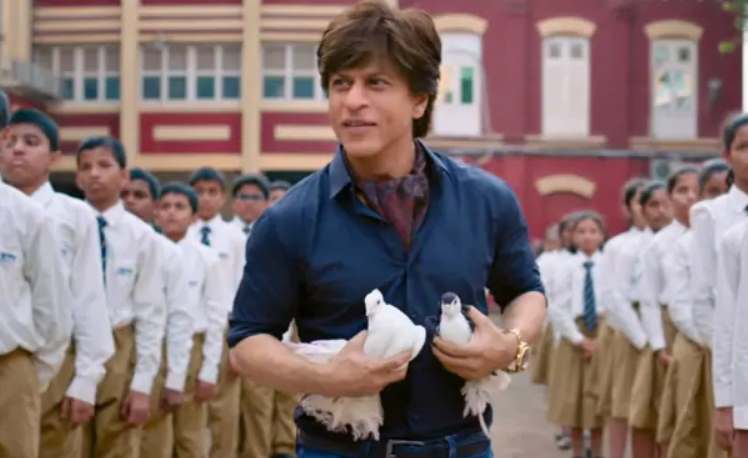 Many eyes will be rolled seeing this film in the list. But we can't help the haters enough. SRK plays Bauua Singh in the film, a dwarf who has dreams bigger than his height. He sets out on a journey to claim the love of a film star, breaking heart of the woman he loves in the process.
The film was directed by Anand L. Rai, one of the best we have and the classic combination has yielded a cult hit, which was probably released way ahead of its time.
Your Turn!
We may missed your favorite film of Shahrukh Khan in the list, do mention your list of Best Hindi Movies of Shahrukh Khan in the comments.