Amitabh Bachchan, a legendary actor of Indian Cinema has seen more than 40 seasons in the Indian Film Industry and has portrayed many different roles and looks.
Amitabh has earned name, fame and also has done few Hollywood movies. Amitabh has got a series of Awards and is also the first Asian actor who got his Wax Model Statue in Madame Tussaud's in London.
This legendary actor sings, dances romances, scares us and makes us cry showing pain of his character so amazingly. Amitabh has showcased many different looks for his movies and characters. Here are Top 15 Looks of Amitabh Bachchan which made him even more dramatic and real for his characters.
Must Read 
Top 10 Movies of Amitabh Bachchan as Angry Youngman
All Time Evergreeen Dialogues of Amitabh Bachchan
Deewar (1975)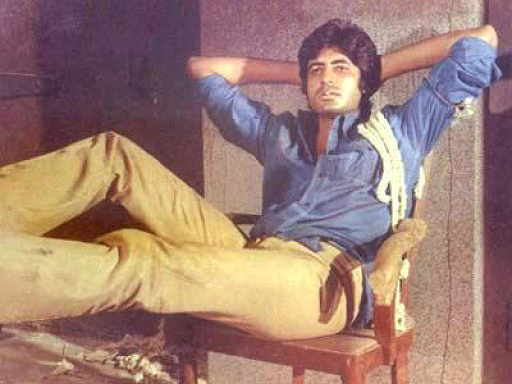 An Indian Coolie, with the simplicity, attitude and anger for the rich who made them suffer so much. Amitabh gives justice to the look and the accent of a coolie in every manner. Amitabh portrayed a similar role in the movie, 'Coolie'.
Shahenshah (1988)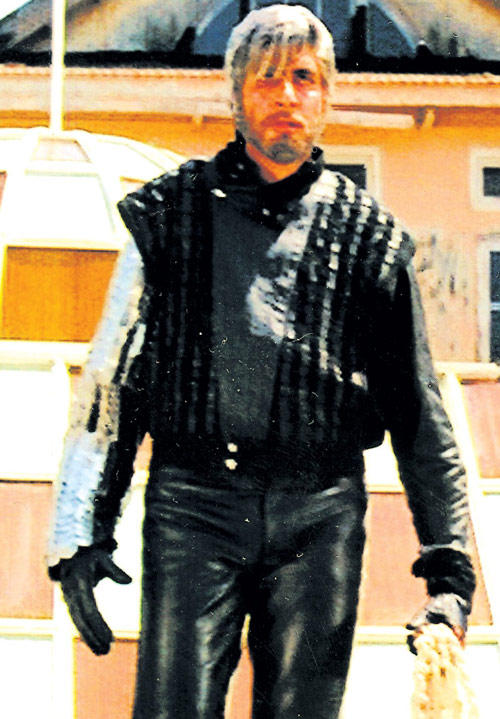 One of the most famous movie of its time. A man full of anger, avenge and revenge and was given a name Shahenshah. The attire of Amitabh and his look was very much critically appreciated as it was way too unique for that time. The costume was very heavy but Amitabh being a professionlist wore it without any ifs and buts. The arm of the costume alone weighed around 18 kilos.
Agneepath (1990)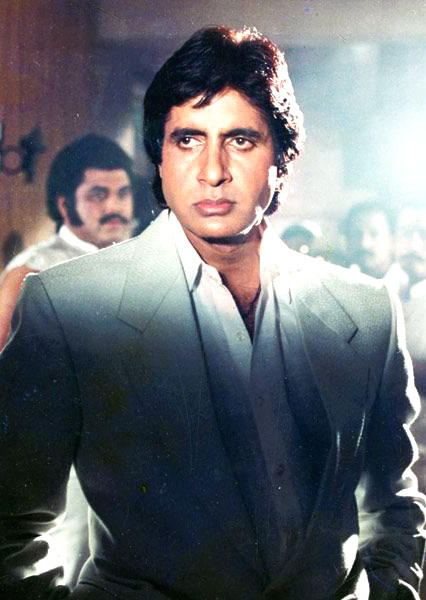 A flop but the character and look what Amitabh portrayed in this movie was commendable. Amitabh even won the National Film Award for Best Actor for this movie. Amitabh to give his character more real feeling, experimented with his voice as well. The look of Amitabh's character was well worked on, he had to wear dark eye Kajal to show in depth in his eyes expressing grave anger residing in his character's soul.
Khuda Gawah (1992)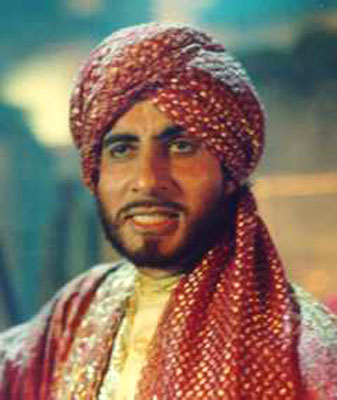 Khuda Gawah is a movie based on tribe in Afghanistan. Amitabh played the role of an Afghani, and his look and costume were designed according to Afghanistan traditions. Wearing the constumes of Afghanistan, Amitabh looked like one. The most amazing thing about the movie was Amitabh's language accent which not only matched his costume and look but was authentic like any Afghani.
Sooryavansham (1999)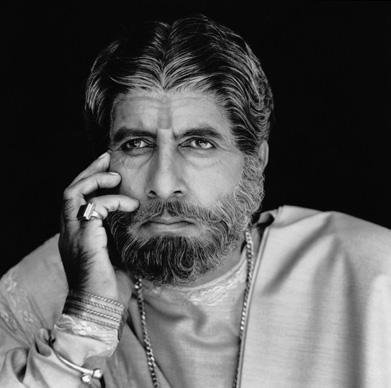 The movie has Amitabh Bachchan in a double role as a father and his son. The father character shows Amitabh as a rude, disciplined and strict man and the son character as a humble, simple and emotional man. Amitabh gave justice to both the opposite personalities efficiently. The father character shows Amitabh wearing a Dhoti and Kurta and a different style of beard with a red Tilak on his forehead whereas the son character of Amitabh shows him clean shaved wearing simple trouser and shirts.
Boom (2003)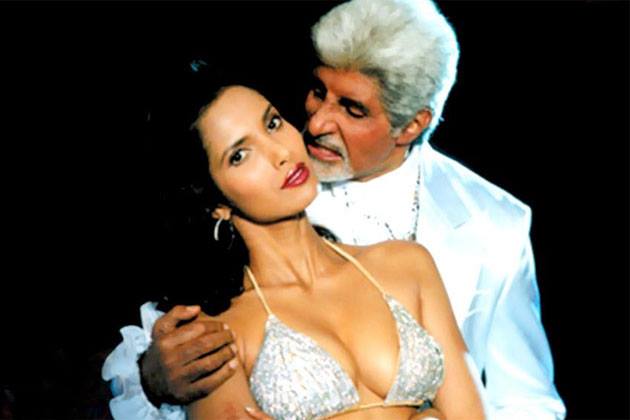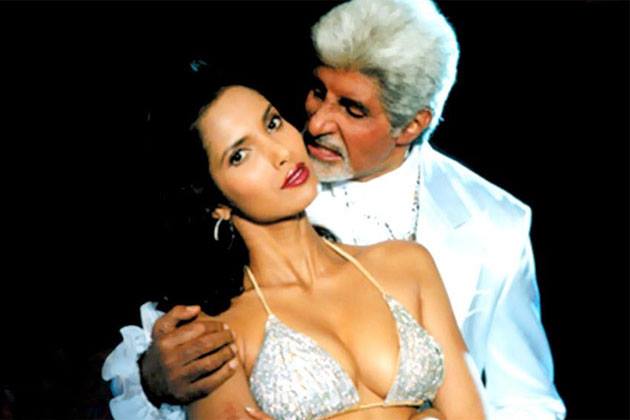 The movie showcased Amitabh as a Casanova and a gangster. Amitabh's look in the movie is quite weird as the movie itself, wearing a shimmery White Formal suit and white hairs. The movie is also called biggest mistake of Amitabh's career as it critics gave the movie a very bad score card.
Cheeni Kum (2007)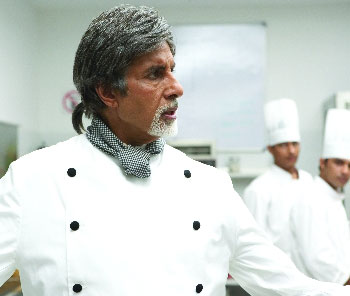 Amitabh with a pony tail, yes that's the look Amitabh was seen showing off in this movie. An old chef, who is arrogant, rude, egoistic and a pompous man with a pony tail who has never been with any girl other than his aged mother.
Eklavya (2007)

Eklavya is a royal guard of Rajasthan king and his dynasty. Amitabh portrays the role of a Rajasthani Guard in a Rajsthani Attire and Rajasthani Turban with beard and mustache as a Rajasthani would have. His accent throughout the movie is typical Rajasthani which never let anyone feel that Amitabh is not from Rajasthan.
Jhoom Barabar Jhoom (2007)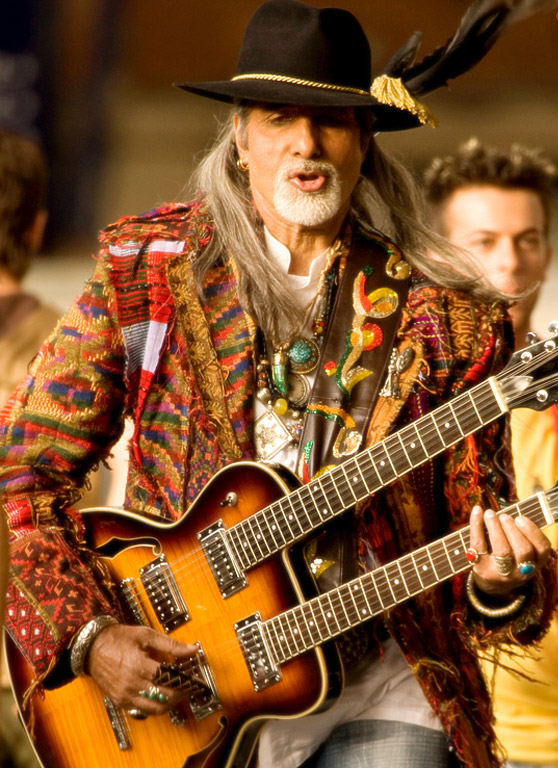 Amitabh's most creative look is seen in Jhoom Barabar Jhoom. A bizarre costume and a strange Hat with long feathers gave Amitabh's fans a shocking surprise and his look became the talk of the town.
The Last Lear (2007)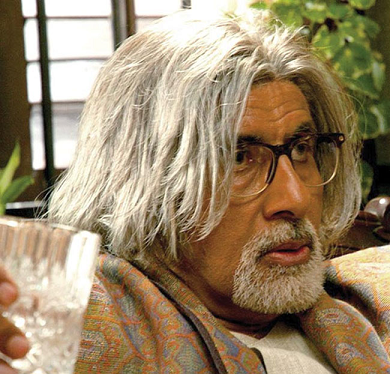 The Last Lear portrays Amitabh as a retired theatre actor who spent precisely all his life on stage and is passionate about Shakespeare. Amitabh supported long grayish white hairs and immense professionalism in portraying the fan of Shakespeare.
Bhootnath (2008)
Amitabh as a ghost in this movie showcased dirty nails, hairs and teeth make the character look surreal. His face makeup was done so it seems like he hasn't even bathed in years, wearing a dirty looking old fashioned coat he made a ghost look scary as well as kind & humble to children.
Paa (2009)

It is so difficult for an aged person to sit in the dressing room for hours just for his makeup. Only a professional actor like Amitabh could handle the stress and make alive a character of 12 years old boy. Amitabh justified his character of a 12 year old boy struggling with a disease yet doing all the kiddish activities a child would want to do.
Buddah Hoga Terra Baap (2011)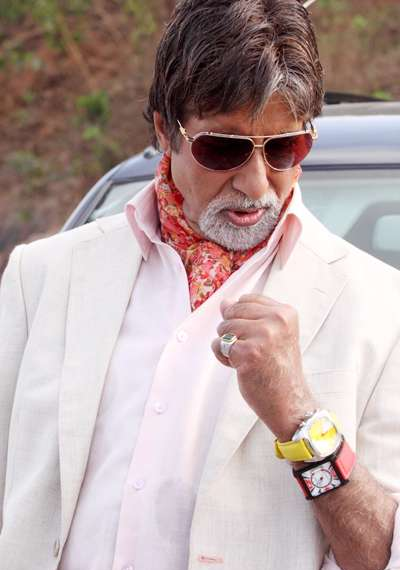 As the name suggests, An old man doesn't want to be asked and said Old. Wearing a colorful attire full of colored flowery shirts Amitabh wore these fancy costumes as a professionalism.
Department (2012)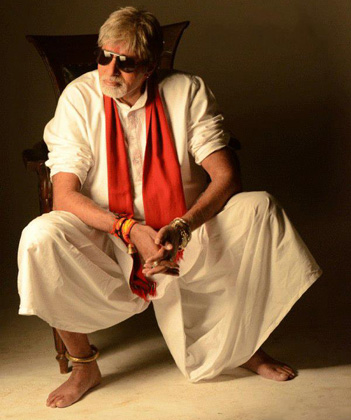 A gangster cum minister Amitabh in Department showcases his talent not only in his looks but also in his accent. Using foul language as any gangster would do, and showing that overconfidence and attitude of any minister at the same time.
The Great Gatsby (2013)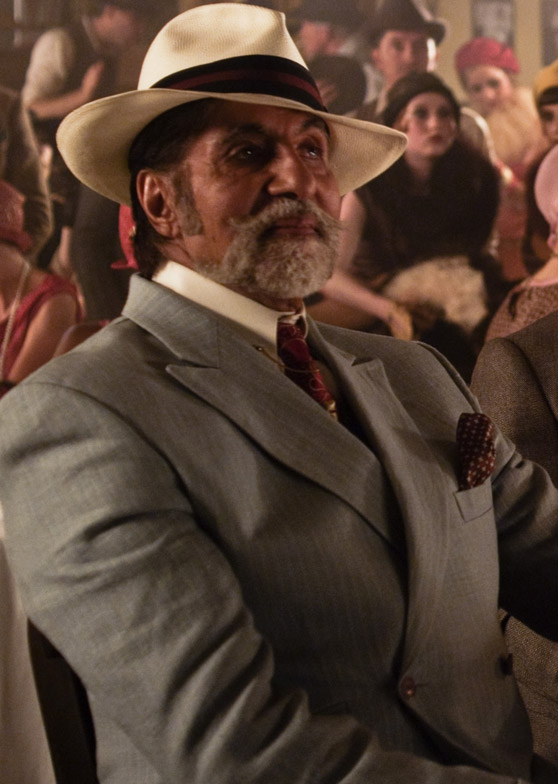 Amitabh as a Jew Gangster in The Great Gatsby looks so different, with his new look to his Beard and mustaches. The hat with a formal suit gives Amitabh a descent look in the movie. Amitabh shared the screen with Leonardo and Toby in the movie, the Great Gatsby is the first Hollywood Movie of Amitabh Bachchan.