Every film has three structures, Beginning, Middle and the End. In the beginning, the characters are been introduced, the setting is being established.
In the middle, the story is being established and how it progresses and by the end everything is clear to the audiences.
Most of the films have either a happy or a sad ending but some films ends on a specific note were the audiences are left to think or interpret the ending based on what they perceived. So this list is of those films which have an open end.
*Spoilers ahead!
Bollywood Films with open Ending
The Lunchbox
The Lunchbox tells a story of two people who haven't met each other but still get connected through a lunchbox which acts as a medium to exchange the notes.
Ila and Saajan are two individuals who share their feelings, problems, happiness through notes which is kept and delivered through a lunchbox. An unusual bonding builds up between them but one question which lies in our head constantly is that will they met in the end? Ila writes a note where she tells Saajan that she will be moving to Bhutan with her daughter and we see that Saajan with the help of Dabbawalas search for Ila.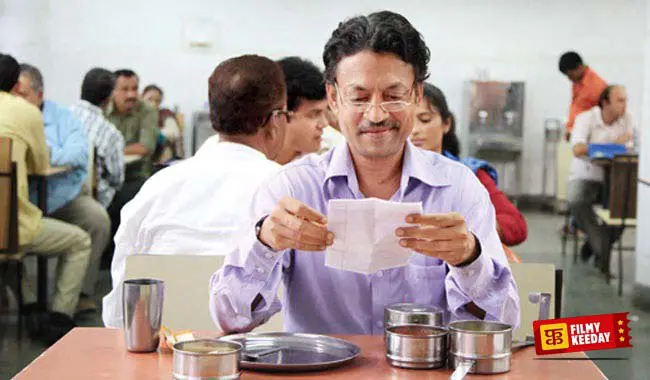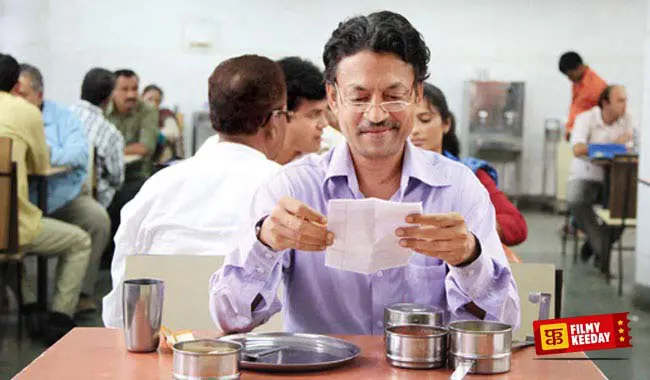 But in the end we see a frame where Ila is waiting for her daughter's arrival from school and then the film ends. Does he finds and met her? Does Ila go to Bhutan? The questions remain unanswered.
Because this film is much more than their meeting, it is about how this lunchbox changed their lives and even them individually. So, The Lunchbox ends on an open note leaving the audience to create their own ending.
Also Read: Best Bollywood Movies for Foodies
No Smoking
Probably, No Smoking is the only Hindi film which had the elements of surrealism. It was considered much ahead of its time and that was the reason it was panned heavily by the critics and the audiences.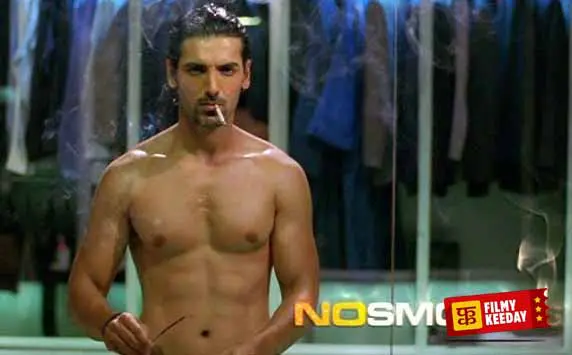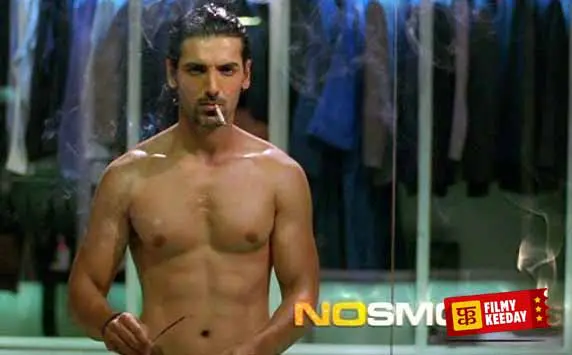 But as the years passed on, this film gained a special status for its storytelling and is being considered one of the best and brave films made by the Hindi film industry. It tells the story of a chain smoker who visits a rehabilitation center to quit smoking. But he is caught in a labyrinth game by Baba Bengali, the man who guarantees he will make him quit.
This film is abstract, surreal; philosophical is many ways as nothing is fed directly to the audience. We are left with interpretations which might give the reason behind the motive of the character's action or the director's vision. Expecting that everything will be explained properly in the end is the last thing which you can expect. No wonder, the ending of this film is also bizarre and not specific which makes No smoking to make into this list, No Smoking is one of the Best Mindf*uking Movies of all the Time.
Ship of Theseus
This Anand Gandhi film, which won the Best Feature Film in National Award, is based on the Theseus paradox.
It is one of the most philosophical films made in Hindi film industry. It tells the story of three people who undergo an organ transplant and how their morals are changed after that incident. Even this film is filled with lot of interpretations and in the end when these three characters come together and watch a video.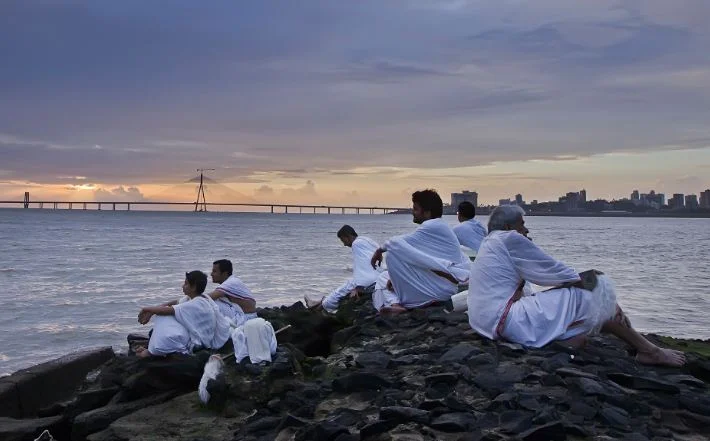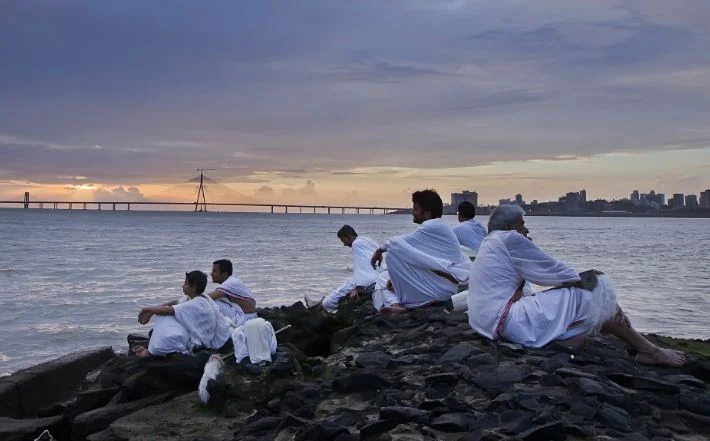 We see a video of a cave explorer and also notice that the director is trying to make a point and the film ends. There are some claims that the end is related to analogy of the cave but like every open ended film it is left out for interpretation.
Masaan
It is debatable to list Masaan but it is for sure that the ending will leave you with some questions. Directed by debutante director Neeraj Ghaywan, Masaan tells the story of Deepak and Devi who try to forget their past and cope up with their present life by finding the meaning of life and death.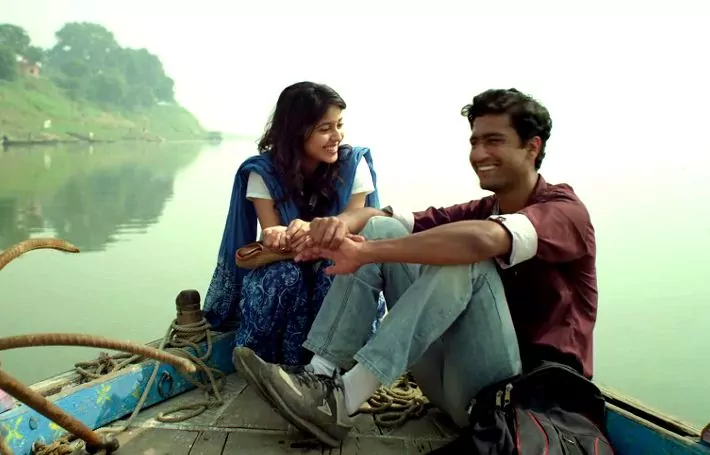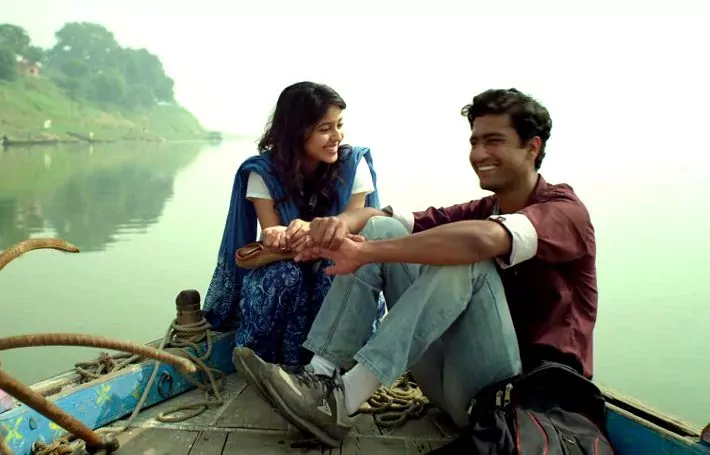 They never met in the whole film until in the end were a boatman offers them a ride to Sangam. They board the boat striking a conversation. Devi tells Deepak that this is her first time she is going towards Sangam. Deepak tells her he has been there earlier once and adds that there is a belief one should visit the Sangam at least twice, once alone and once in someone's company. With that, the film ends.
Also Read: Best Indian Films where location used as Backdrop.
Ankhon Dekhi
A man makes a decision of believing those things that he will see with his eyes. This one sentence was powerful enough into bringing out a beautiful story and making it into a beautiful and philosophical film.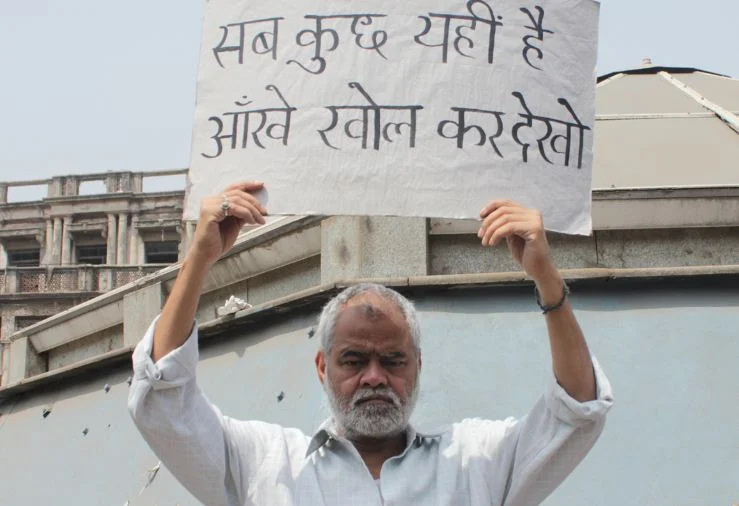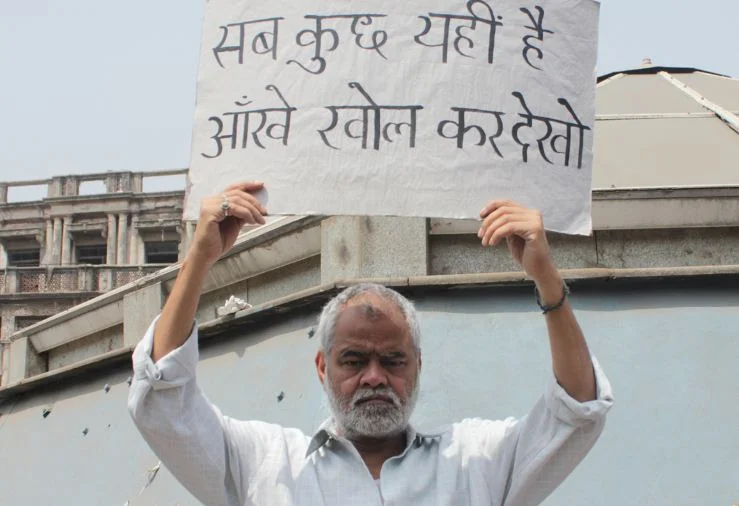 Bauji, the lead character played by Sanjay Mishra, questions and doubts those things which he haven't seen through his eyes after encountering a situation. This kind of behavior makes him change his outlook towards life and everything around him. The film progresses and reaches to a point where Bauji goes to a hill station for a vacation along with his wife. There he expresses how he feels like a bird flying in free sky.
His wife jokes by questioning him on how a bird fly, which leads to the ending does. The next scene we see Bauji jumping off from a cliff to experience it and the film ends. Just like the other films Ankhon Dehki leaves us with our own interpretation of the end.
Waiting
The partners of Nasserudin Shah and Kalkis' are admitted in the hospital. They both have no idea when their respective partners will regain consciousness. They meet each other and form an unlikely friendship as they're going through the same pain.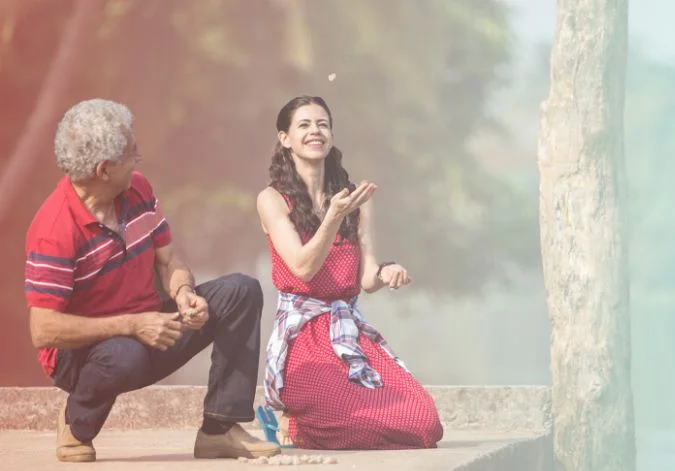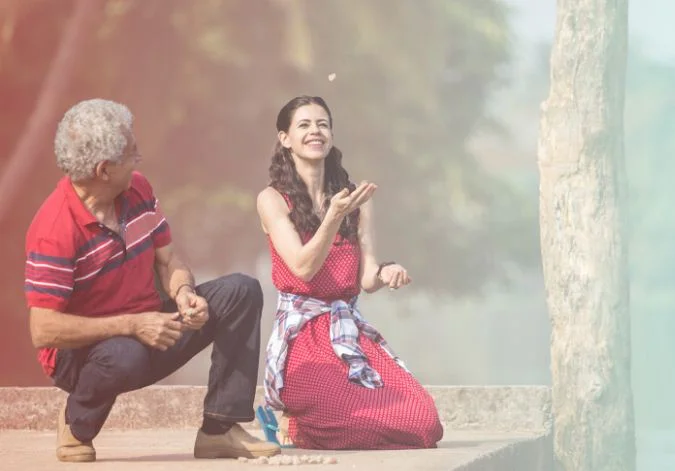 Kalki is been told by the doctors to do the surgery of her husband and Nasserudin is reluctant whether to remove off the ventilator or not. In the end we see that he has decided to take his wife off the ventilator and Kalki agrees for the operation and they both wait in the waiting lounge and the film ends.
Just like the above mentioned films even this film ends on an open note leaving the audience to interpret the ending
Udta Punjab
One of the most controversial Indian films which was released last year told the story of four people whose life changed after struggling to cope with the chaos surrounding a drug crisis in Punjab.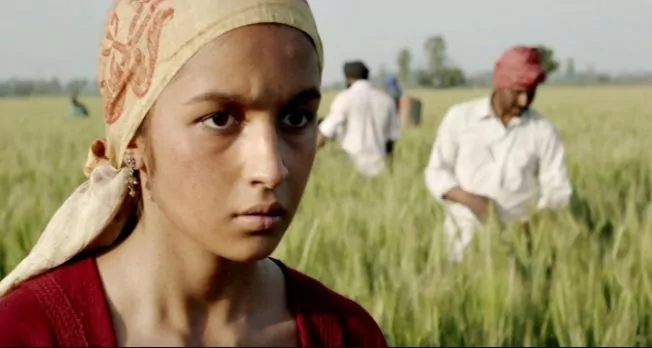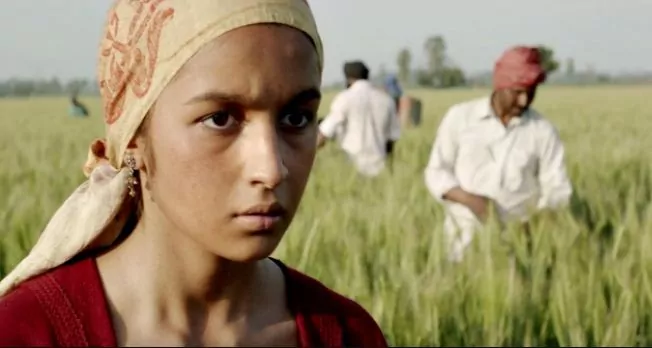 In the end, Shahid saves Alia from those people who are involved in drug mafia and when she sits at the beach side and catches a sight of a foreigner she gets inspired and utters her name as Mary Jane, when been asked by Shahid what is her actual name.
The very next shot we see Alia swimming in the ocean and the screen fades and the film ends. It is quite obvious that this shot has a metaphorical meaning behind it but what exactly it means is left on to the audience.
Dhobi Ghat
Kiran Rao's directorial film told a story about four individual and their life in and around Mumbai. Many people found this film very artistic and couldn't connect it with well.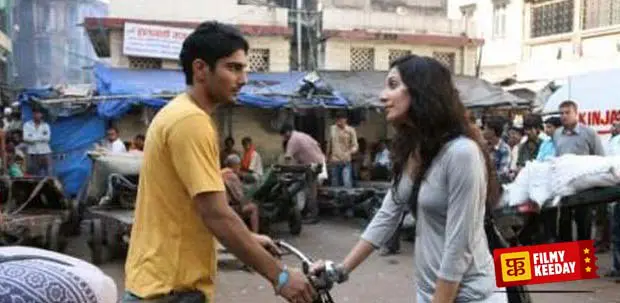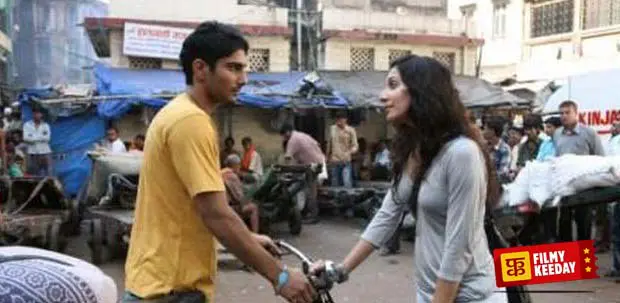 In the film, we see that Monica Dogra is a broad minded modern woman who has a physical intimacy with Aamir Khan and also becomes friends with Prateik Babbar, who has some affection towards. However, Prateik doesn't like her closeness with Aamir.
In the end, when she asks him about his new address, he lies by telling he doesn't know and she leaves. He runs behind her and stops her and then gives her a note on which Aamir's new address is written. She crushes the note and the film ends leaving us with multiple questions.
Court
A social activist is arrested on the grounds on abutment of suicide as his message, which was been given through his folk music, led through the suicide of a sewage worker. The ideologies of the lawyers are being presented and are scrutinized as the trail plays out.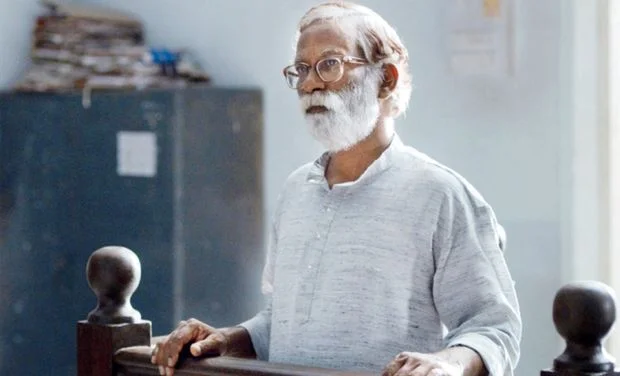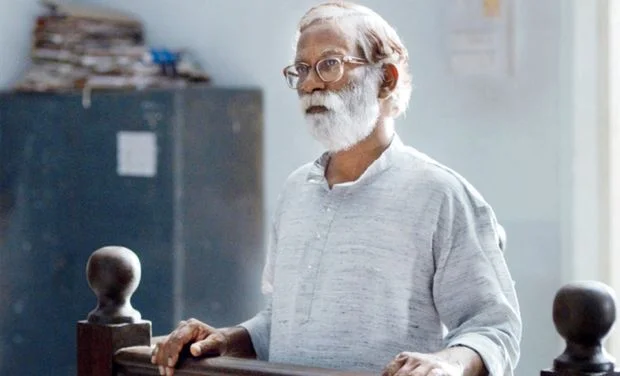 Court is a unique film, it is not just a court room drama but the director has also shown the lifestyle of the two lawyers and the judge. It is a perfect mirror to the society and one need to have the patience to sit and understand the whole film as this film is much more than its premise.
In the end, when we see the lifestyle of the judge, we see him that he is taking a nap and a group of kids come and yell at him and run away. But he catches hold of only one kid and slaps him and he goes back crying and the judge sleeps again and there ends the film. The ending of this film is metaphorical in many ways and the audience are left with their own interpretations once the film is ended.
15 Park Avenue
15 Park Avenue is a film directed by Aparna Sen which stars Konkana Sen Sharma and Shabana Azmi along with Rahul Bose. It is a film where the character suffers from Schizophrenia.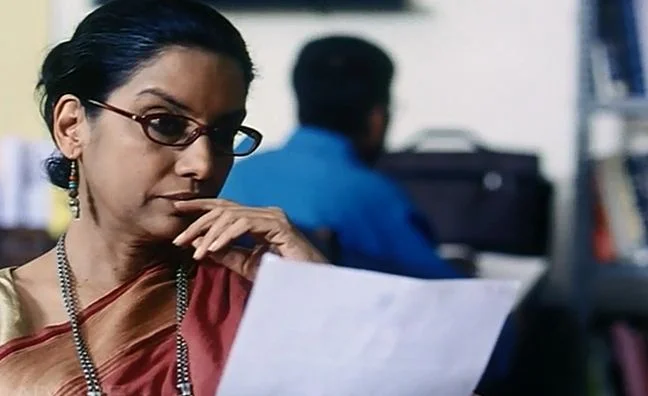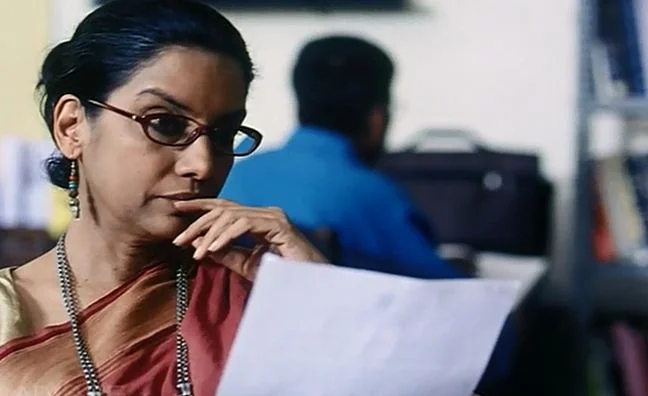 A schizophrenic Meethi (Konkana) lives with her sister Anjali (Shabana Azmi) and her mother. While Anjali battles her own problems, Meethi is desperately on a quest to find her imaginary family living at 15 Park Avenue in Kolkata. Konkana believes that she is married to her ex-fiancé Rahul Bose and has five children.
In the end, Meethi finds her house, husband and five children and she reunites with her 'real' family and is never seen again. Just like the above films, even this film ending has multiple interpretations.
Also Read: Best Underrated Bollywood Movies of all the Time
Your Turn!
You can share your favorite list of films with Open ending, we will include it to our list of best Indian films with open ending.