If you are a true film lover, then this is the list of some hidden gems of Bollywood films.
These underrated Hindi films are different from what we see on the silver screen in daily routine. These films lack that masala and romance of Shahrukh films, these films lack the craziness of Salman films but these films are must watch for every film lover.
These films got a limited audience but they deserved much more. Either because they lacked that marketing strategy or were overshadowed by some powerful films.
Do mention your favorite film from the list or you may reply back with some more Underrated Bollywood Movies.
List of Most Underrated Bollywood Movies
Hey Ram – 2000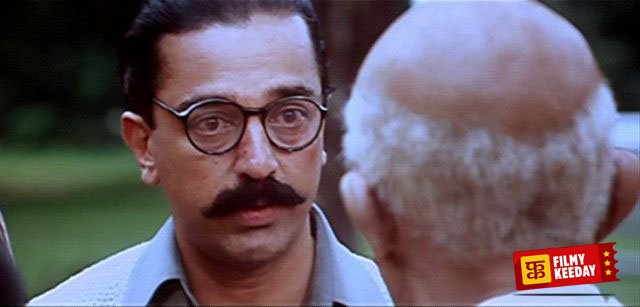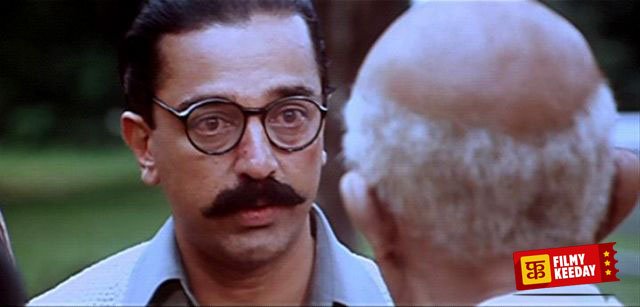 Hey Ram is a crime drama film directed by Kamal Haasan, starring Kamal Haasan, Shahrukh Khan, and Rani Mukherjee. The film was simultaneously made in Tamil and Hindi. The film is a period drama that centers on Partition of India and murder of Mahatma Gandhi. The Film was misunderstood by the most if the people.
Gulaal – 2009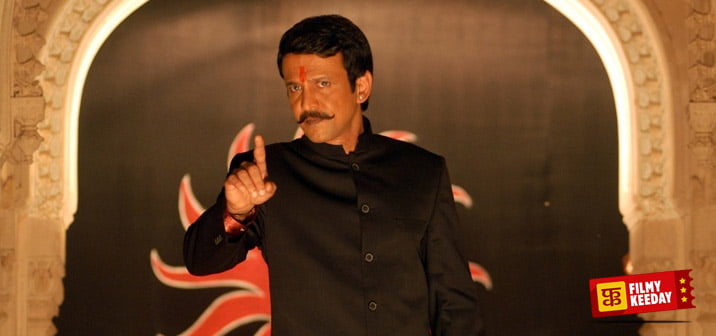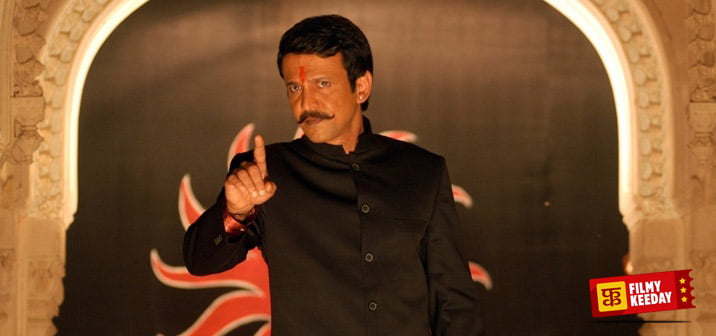 Gulaal is a 2009 thriller film directed by Anurag Kashyap, starring Kay Kay Menon, Mahi Gill, and Raj Singh Chaudhary. A student has to deal with the crime, politics, struggles of Rajputs, Deception and homicide after he gets selected as General Secretary of his College.
Socha Na Tha – 2005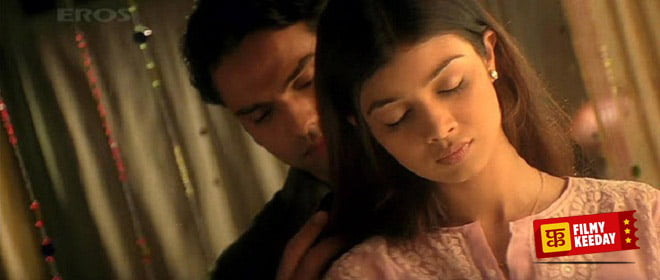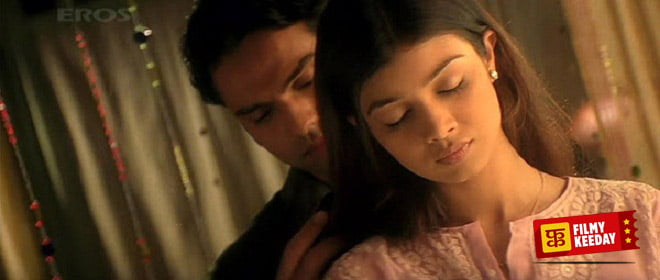 Socha Na Tha is a romantic comedy directed by Imtiaz Ali starring Abhay Deol and Ayesha Takia. The film is about a young boy and girl who are forced to meet for an arranged marriage but refuses the match. Both families become enemies for this refusal. Later, the young couple becomes friends and fall in love.
Rocket Singh: Salesman of the Year – 2009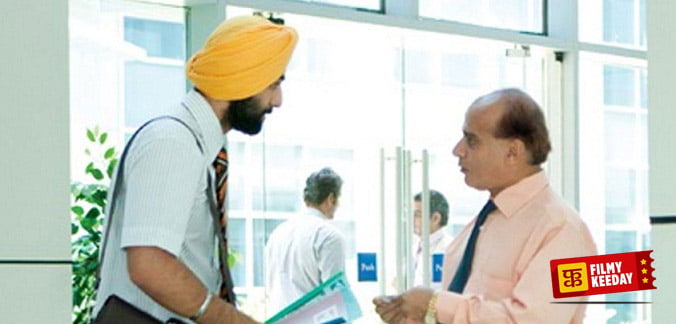 Rocket Singh: Salesman of the Year is a comedy-drama directed by Shimit Amit starring Ranbir Kapoor in the main lead. The story revolves around a salesman who has got embarrassing marks in his graduation and thus his seniors embarrasses him every now and then in the office. But, his dreams are higher than his marks, He works professionally to turn his work upside down.
Also Read: Best Bollywood movies for Businessman and Entrepreneurs
Viruddh…. Family Comes First (2005)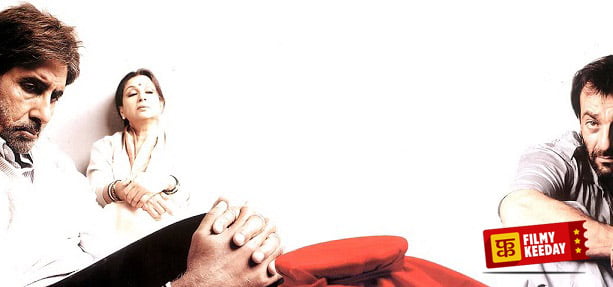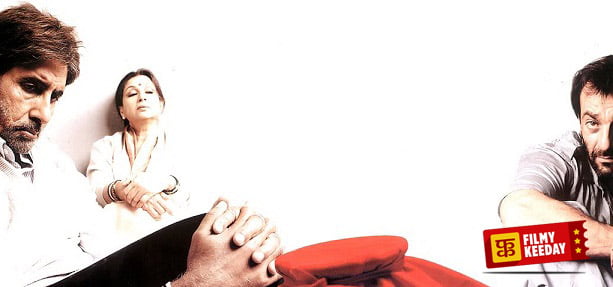 Viruddh… Family comes first is a Drama film starring Amitabh Bachchan, John Abraham, Sharmila Tagore, and Anusha Dandekar. The film revolves around the struggles of an old couple who are fighting for justice for their only son's death, who has been implicated with false charges by the police. You will see one of the best performances of Amitabh Bachchan in This movie, Movie is in the List of Underrated Bollywood movies due to lack of Marketing and Promotion.
Do Dooni Chaar – 2010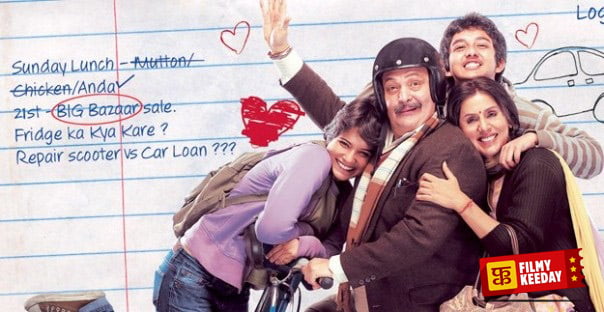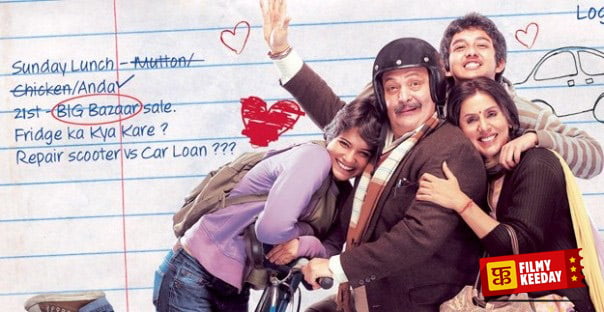 Do Dooni Chaar is a Family comedy film, directed by Arinandam Chaudhari starring, Rishi Kapoor, and Neetu Singh. The film is about a middle-class family who tries to balance their home needs in the times of inflationary but dreams of buying a car.
Tumbbad – 2018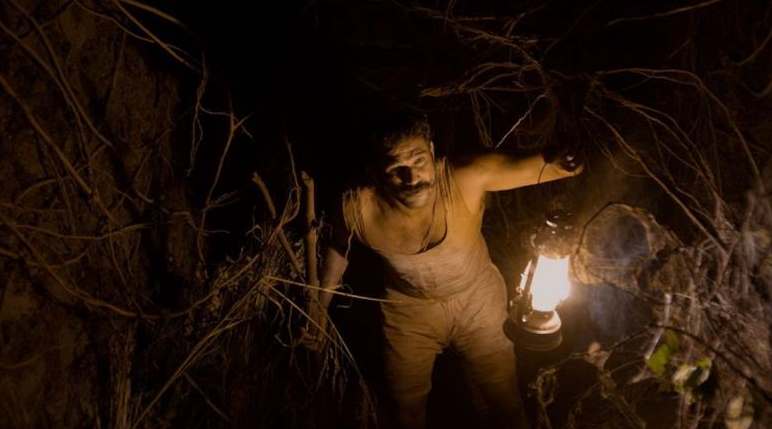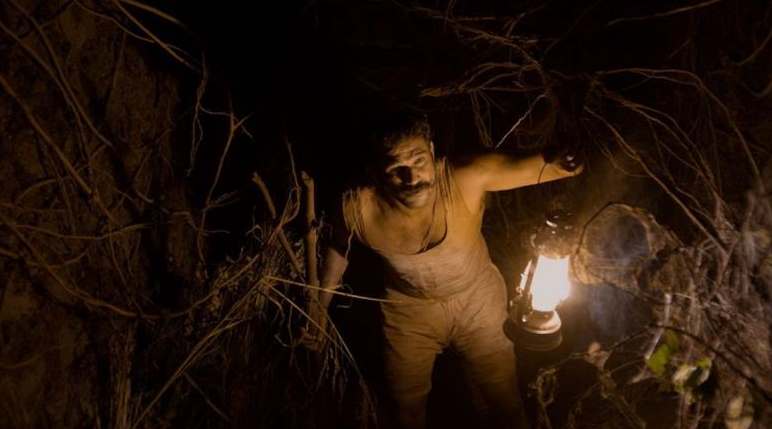 Tumbbad is a period drama film starring Sohum Shah and directed by Rahi Anil Barve, Adesh Prasad. It was one of the best films of 2018 and due to lack of promotion. It did not perform well at the box office.
Tumbbad is a cinematic journey and you will see the hard work of the filmmakers. It took you to another level of experience. It sets in Maharashtra of British era and cinematography, performances and the feel of the film is brilliant.
After the Amazon Prime release, it gained huge fan following and people regret not watching it on big screens.
Manorama Six Feet Under- 2007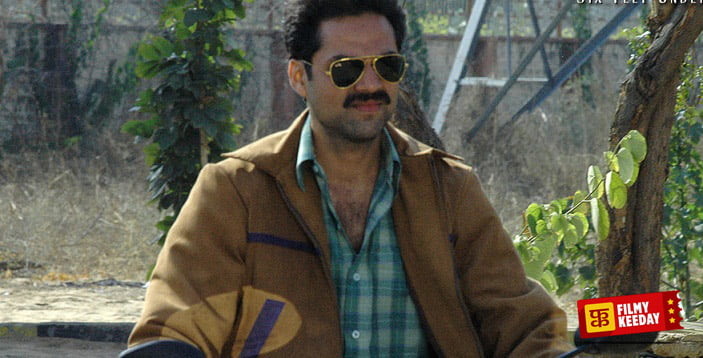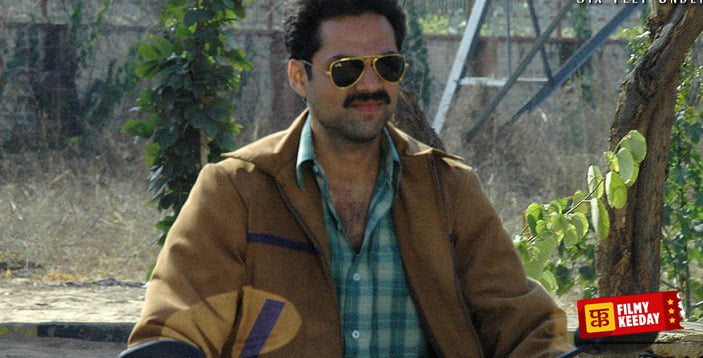 Manorama six feet under is thriller film directed by Navdeep Singh starring Abhay Deol, Raima Sen, and Gul Panag. This movie is based on Chinatown (1974) by Roman Polanski.
Haasil- 2003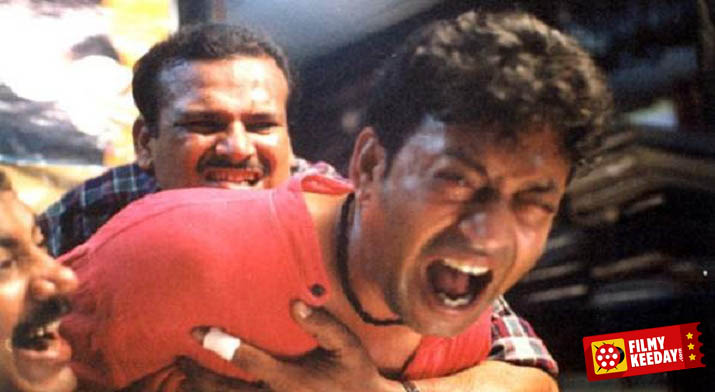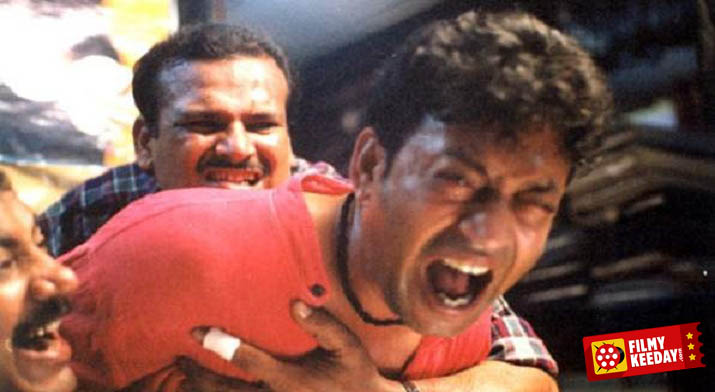 Haasil is a Romance, Crime film directed by Tigmanshu Dhulia, starring Jimmy Shergill, Hrishitaa Bhatt, Irrfan Khan and Ashutosh Rana. The film is about a student Anirudh who falls in love with a co-student Niharika. But, Anirudh falls in the trap of College politics when his own friends turn into his enemies.
Dor – 2006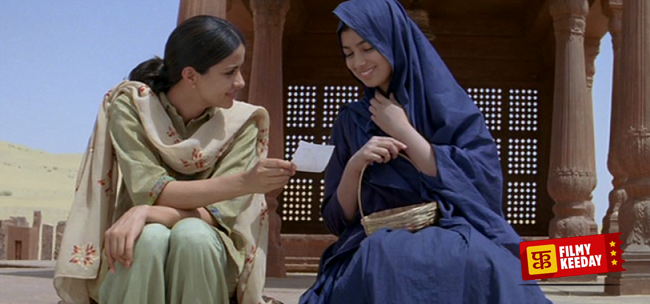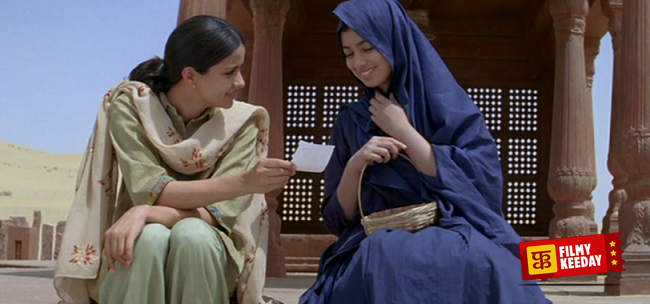 Dor is a drama film directed by Nagesh Kukunoor, starring Ayesha Takia, Gul Panag and Shreyas Talpade. The film is the remake of Malayalam film, Perumazhakkalam (2004). Dor is about a young widow who is trapped in traditions and cultures. She finds a friend in a woman who needs her help to save her husband. Their friendship blooms and the young widow find her way to her happiness.
Also Read: Epic Movies but Flop at Box Office
Mr and Mrs Iyer – 2002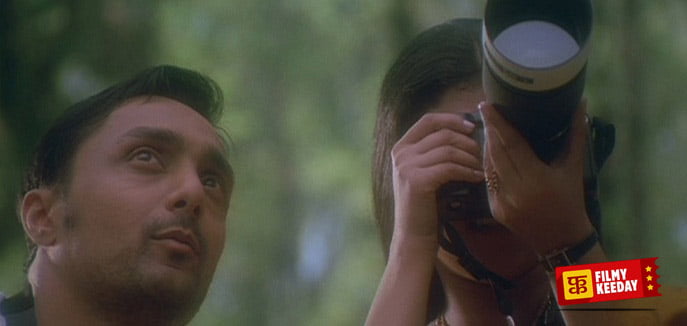 Mr and Mrs Iyer is a drama film directed by Aparna Sen starring Rahul Bose and Konkona Sen. The story revolves around a married woman and a Muslim wildlife photographer, who meets on a bus journey that gets trapped in a curfew during communal strife in India. They both come close to each other but bid farewell.
Aamir – 2008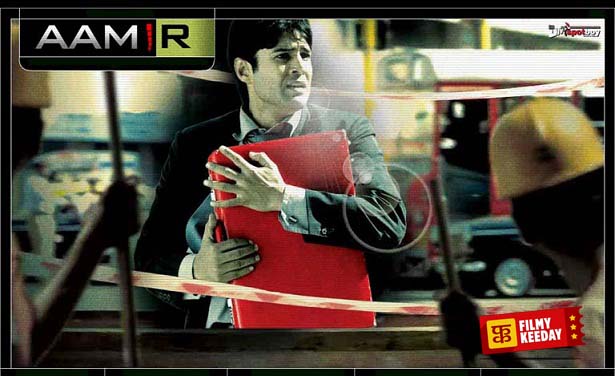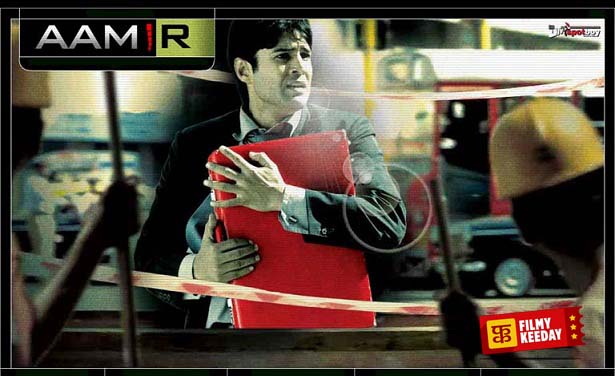 Aamir is a Thriller film directed by Raj Kumar Gupta starring Rajeev Khandelwal. The film revolves around a young Muslim Doctor who is forced to participate in a terrorist plot but he ends up failing the mission and gets killed himself. But, in spite of getting honored, he is misunderstood as a terrorist who got killed in a failed mission.
Khosla Ka Ghosla – 2006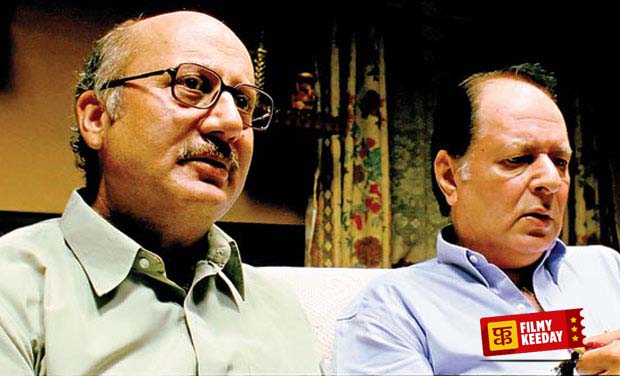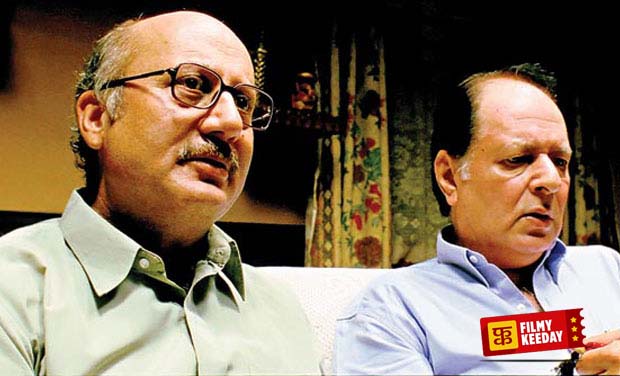 Khoshla ka Ghosla is a comedy-drama film directed by Dibakar Banerjee, starring Anupam Kher and Boman Irani, Parvin Dabas, Vinay Pathak and Ranvir Shorey. The film is about a middle-class man who is trying to get his land back from swindling property dealer.
Shahid – 2013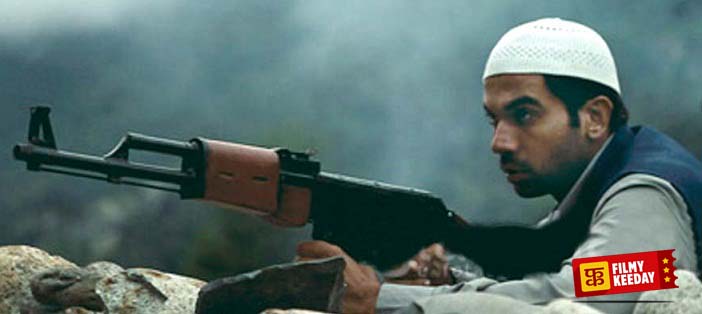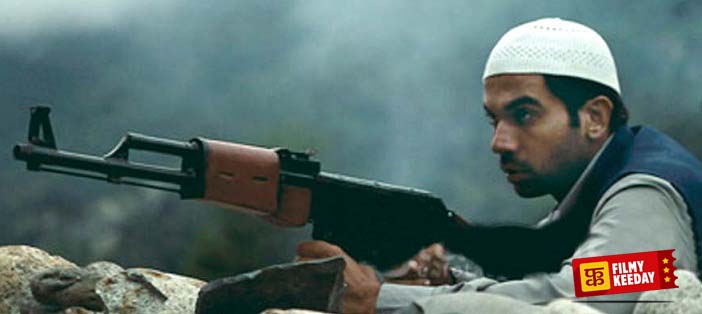 Shahid is a biographical drama film directed by Hansal Mehta starring Rajkummar Rao in the main lead. The film revolves around a real-life human rights lawyer, Shahid Basheer who was assassinated in 2010 in his own office.
Also read: Shahid Movie Review
Johnny Gaddaar – 2007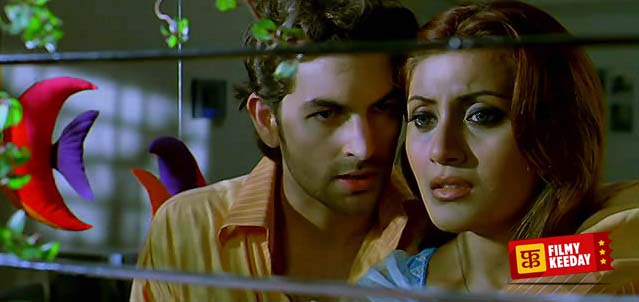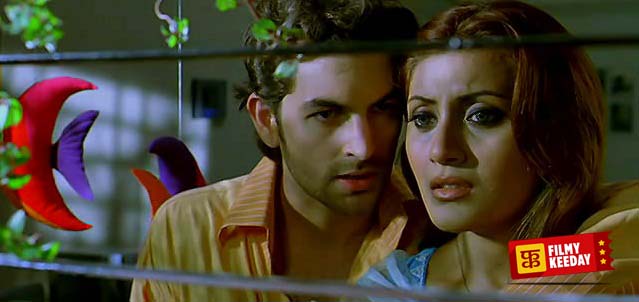 Johnny Gaddar is a neo-noir thriller film directed by Sriram Raghavan, starring Neil Nitin Mukesh and Rimi Sen.
Oye Lucky! Lucky Oye! – 2008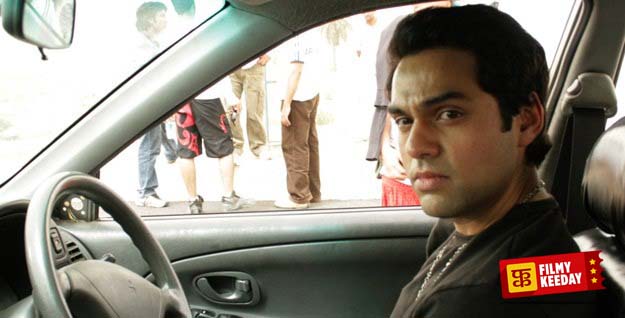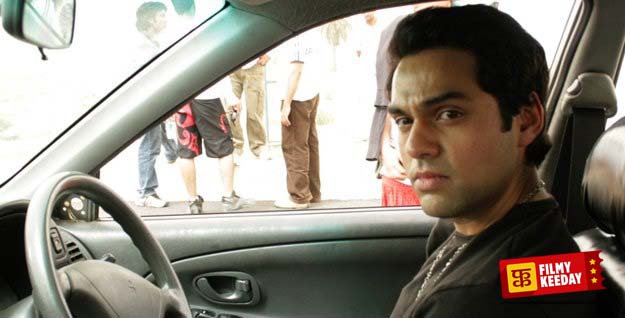 Oye Lucky Lucky Oye is a comedy crime film directed by Dibakar Banerjee, starring Abhay Deol and Neetu Chandra. The film revolves around a burglar, who very comically and interestingly steals everything and anything he wishes. It's based on the Real-life story of Bunty Thief.
Hazaaron Khwaishein Aisi – 2003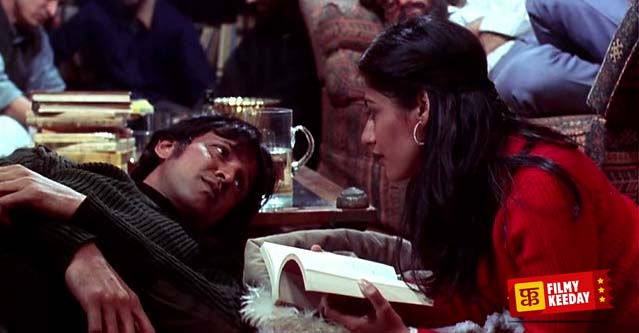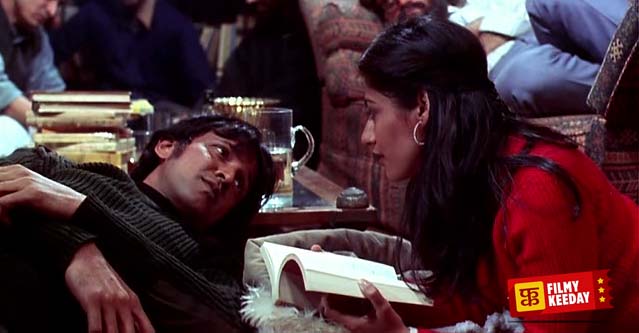 Hazaaron Khwaishein Aisi is a drama film directed by Sudhir Mishra starring, Kay Kay Menon, Shiney Ahuja, and Chitrangada Singh. The film is about 3 youngsters from the '70s in India. India was undergoing massive social and political changes.
Dhobi Ghat – 2010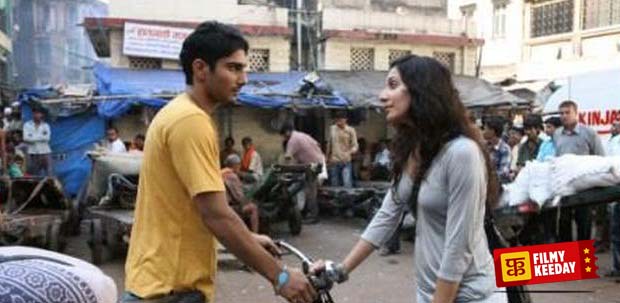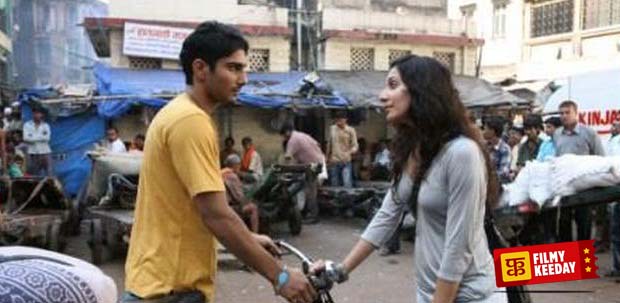 Dhobi Ghat is a drama film directed by Kiran Rao, starring Prateik, Monica Dogra, Kriti Malhotra and Aamir Khan. The film is about 4 different people whose lives intersect in Mumbai. A washer-man who wants to become an actor, A banker-turned photographer, A painter looking for an inspiration and a newly- married immigrant.
Main, Meri Patni Aur Woh – 2005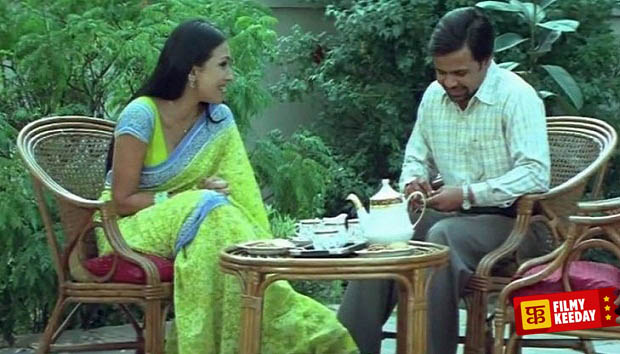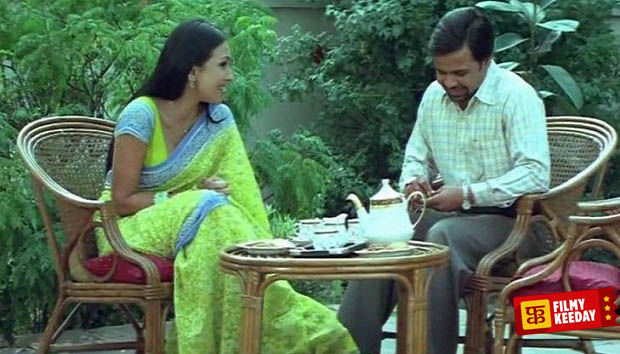 Main, Meri Patni Aur Woh is a romantic comedy film directed by Chandan Arora starring Rajpal Yadav, Rituparna Sengupta, and Kay Kay Menon. The film is about a married couple in which the wife is taller than the husband. The husband is always insecure about this and this insecurity brings complication in their married life.
Main Madhuri Dixit Banna Chahti Hoon – 2003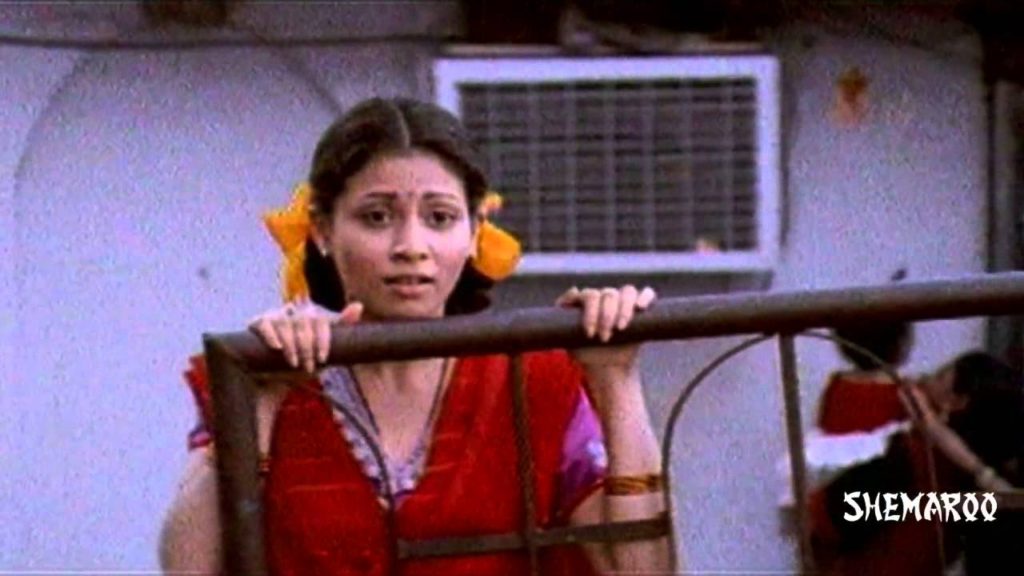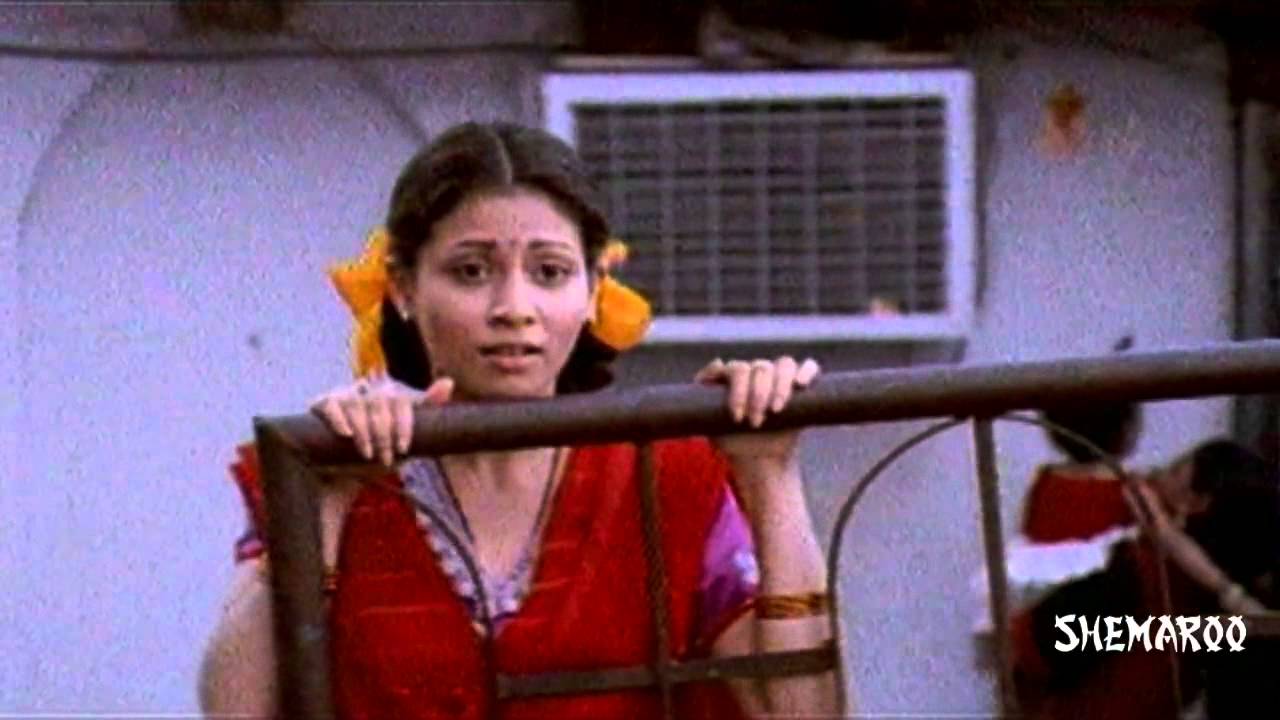 Main Madhuri Dixit Banna Chahti Hoon is a drama-comedy film directed by Chandan Arora starring Antara Mali and Rajpal Yadav. The film revolves around, Chutki a small village girl who dreams of becoming Madhuri Dixit. She gets married only to go to Mumbai to pursue her dreams.
Being Cyrus – 2006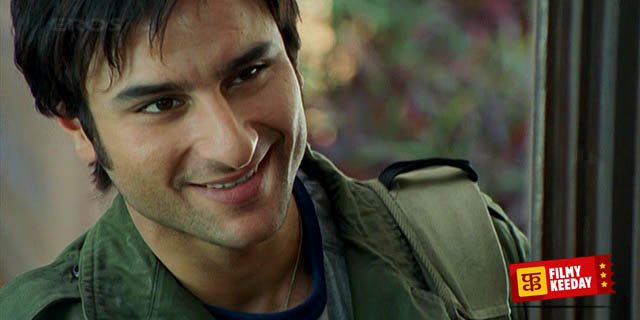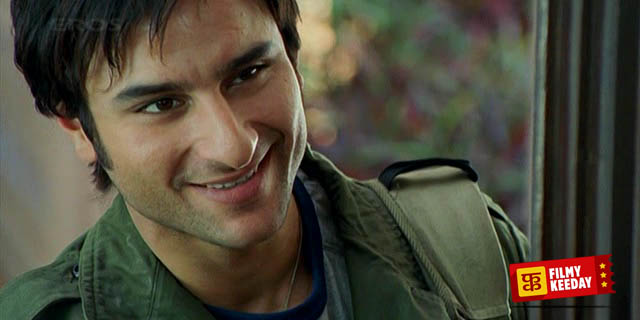 Being Cyrus is a Comedy Drama, directed by Homi Adajania starring Saif Ali Khan, Dimple Kapadiya and Naseeruddin Shah. The film is a psychological drama that revolves around a Parsi Family.
Udaan – 2010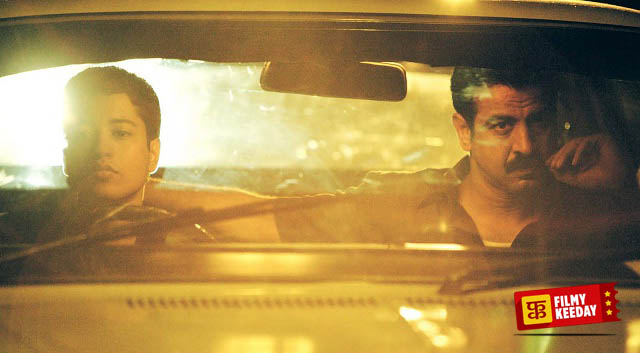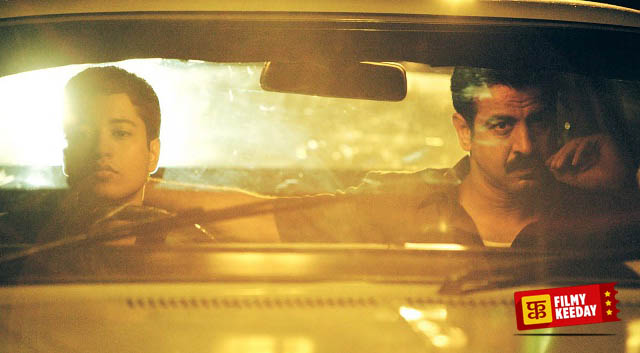 Udaan is a drama film directed by Vikramaditya Motwane starring Rajat Barmecha in the main lead. The film is about a 16-year-old boy who gets expelled from his school and has to come back to his abusive father.
I am Kalam – 2011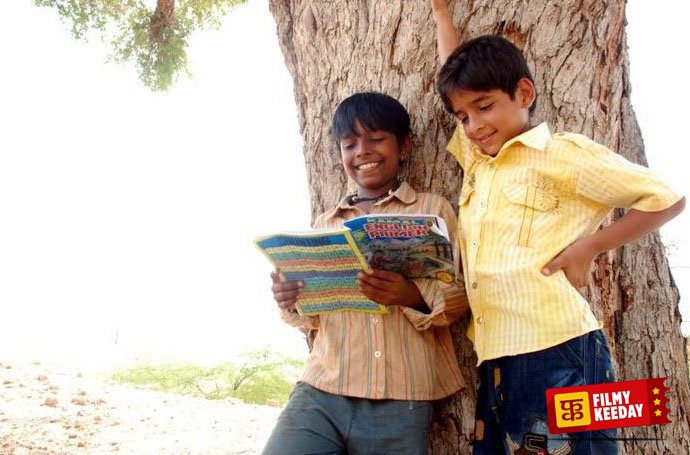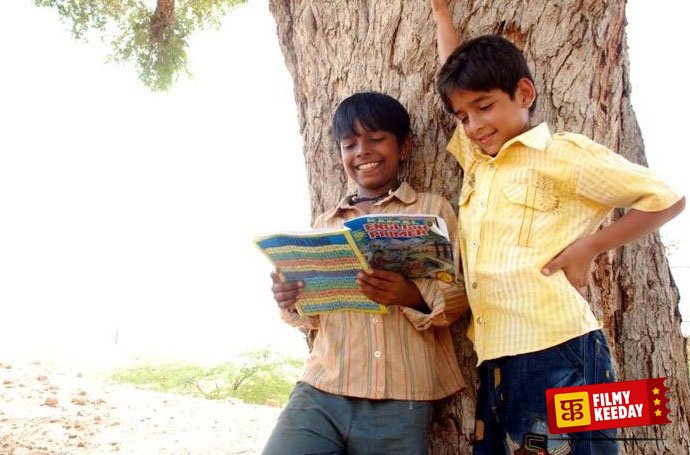 I am Kalam is an Educational-drama film directed by Nila Madhab Panda, starring Gulshan Grover, Harsh Mayar, and Hassan Saad. The film is about Chotu, a young boy who works at a tea stall. His only dream is to study and become a gentleman just like Abdul Kalam. He becomes friend with another boy of his age, son of a King and his life changes forever.
Also Read : Award Winning Films which you missed But You Should Watch
Jolly LLB – 2013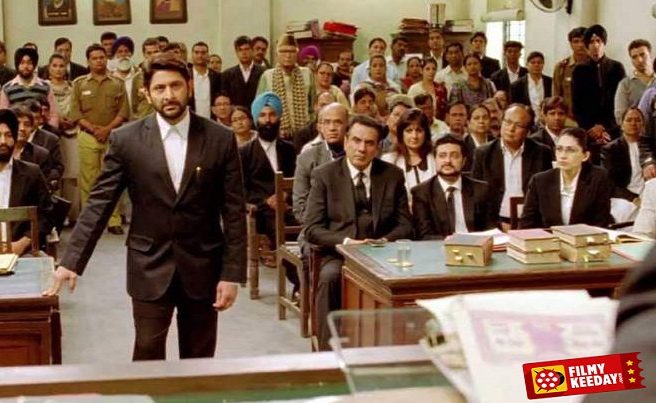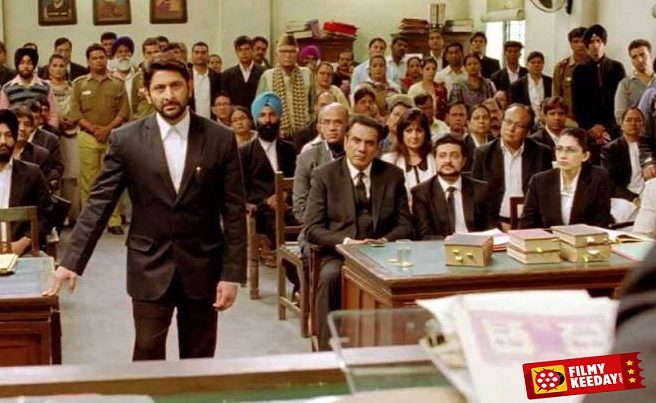 Jolly LLB is a Courtroom comedy-drama film directed by Subhash Kapoor starring Arshad Warsi and Boman Irani. A small lawyer files a PIL in court to right and justice for 6 innocent wage earners.
Gandhi, My Father – 2007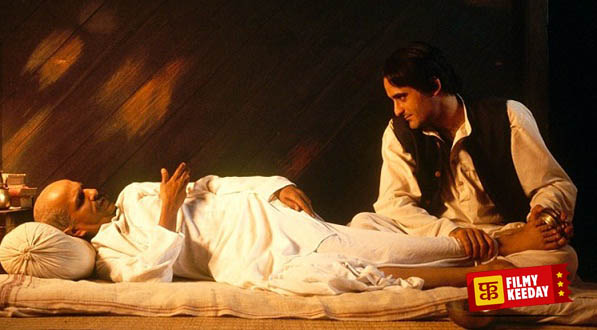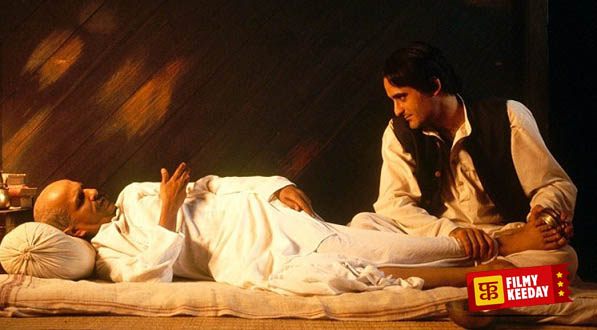 Gandhi, My Father is a biographical drama film directed by Feroz Abbas Khan starring Darshan Jariwala, Akshaye Khanna, Bhumika Chawla and Shefali Shah. The film is based on the biography of Harilal Gandhi, "Harilal Gandhi: A Life"
The list of Underrated Hindi movies is so long, We can also include Ahista Aahista, Yeh Saali Zindagi and there are many movies and list is so long, In India, we focus mainly on the star cast of the film that's why these cinematic gems never get that much attention.
Your Turn
If you have a list or you know some more movies which are on the list of Most underrated Bollywood films, Then you can use the comment section to include them.
(Updated on 14 Aug 2019)