Mumbai or Bombay, whatever you may call it, has always been a dreamland for many. This coastal city of India has fulfilled the dreams of many who established themselves and achieved one success after the other. The city is also famous to give us the Superstars of Bollywood who once entered the city as nobody with a dream to make it big in the film industry.
Even today, youngsters are flocking in huge numbers from every corner of the country to Mumbai, to kick start their career as an Actor or Actress. Most of these wannabes are disheartened and end up struggling all their life while very few do make it big in the industry. There are way too many examples in the industry who flocked into the city dreaming to be a Hero or Heroine and achieved immense success to be known as a Superstar today.
Today, things are getting tougher and more competitive than it was earlier. It is not as easy as it was a decade ago to get selected for movies. Earlier a cute face was enough to grab you a role in a movie but today you got to pass the screen test and must have proper acting skills.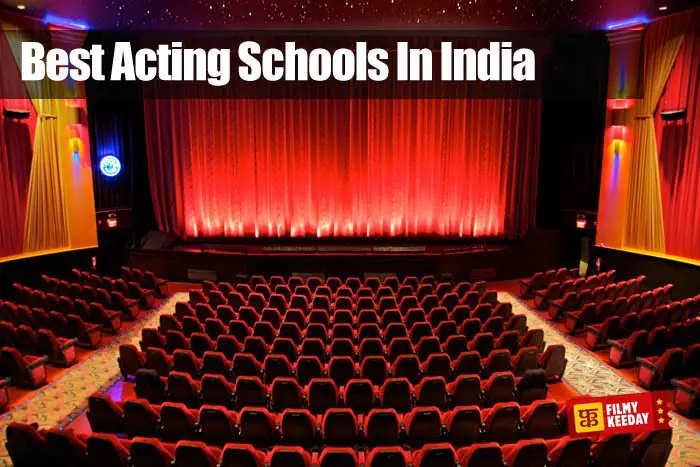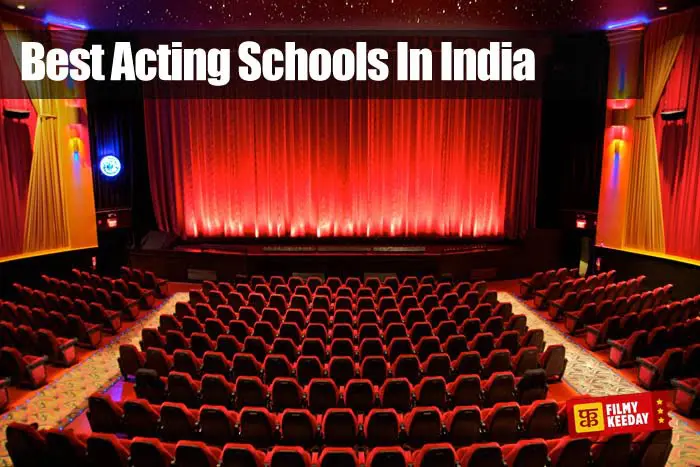 Hence, if you are too keen on trying your luck in Bollywood, you must first start with the basics, i.e. attending an acting school. Just like any other profession, acting too starts with a certification from a reputed institute. Given the fact that, every day hundreds of youngsters enter Mumbai to become an actor, numerous acting institutes have been established all over India. Most of these acting schools are just here to lure money out of these aspirants by fooling them with the incentives of gifting a role in big-banner movies.
It is very important to identify these fake institutes and restrict yourself from being carried away with the promises they make.
To help you further, let me guide you through the top Acting Schools in India which offer quality training as well as help you give your best shot at acting.
1. ICE – Institute of Creative Excellence


ICE was launched by Balaji Telefilms in 2010 with the aim of providing world-class quality education to the aspirants for the entire gamut of Media & Entertainment industry related courses, covering all major specializations like Acting, Modeling, Cinematography, Direction, Editing, Production, Scriptwriting, Sound and VFX. ICE is a ISO 9001:2015 Certified Institute.
The main campus is located at Andheri (East), Mumbai, and various admission centers are located in major cities like Delhi, Pune, Mumbai, Lucknow, Hyderabad, Jaipur, Jabalpur, Patna, Chandigarh, Bhubaneshwar.
ICE has been rated among "The 10 Best Media & Mass Communication Institute for 2018" by knowledge review magazine. ICE provides placement support to all its students across all streams through a dedicated placements committee and also provides scholarships to dedicated and deserving students who cannot afford the courses.
2. Film and Television Institute India (Pune)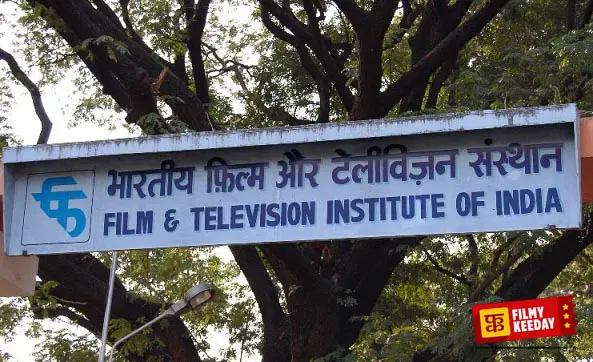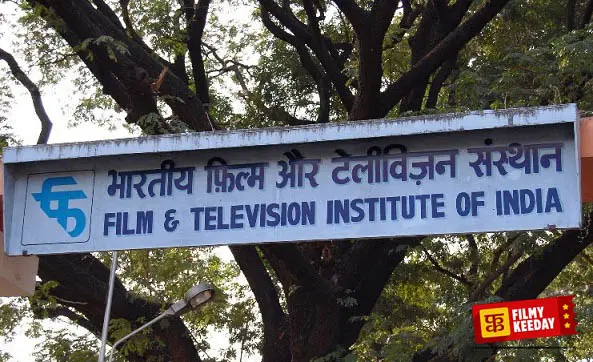 FTII (Film and Television Institute India) is located in Pune and offers a 2-year postgraduate diploma course in acting. Started in 1960 formerly on the premises of Prabhat Studio at Pune, FTII holds a rich legacy in the Indian Film Industry. Later in 1971, the institute was renamed as "The Film and Television Institute of India." During the same time, the Television wing from Mandi House, New Delhi was shifted to Pune with the aim to provide training in film and television under a common roof. Today, the Prabhat Studio is declared a heritage site by the Pune Municipal Corporation and is even used by FTII students to this day.
3. National School of Drama (Delhi)
Sangeet Natak Akademi established the Nation School of Drama (NSD) in 1959 which later became an autonomous organization under the Ministry of Culture, Government of India. NSD is well-known in the Film industry to produce great artists from time to time including Nawazuddin Siddiqui of Gangs of Wasseypur fame. Unlike other acting schools in India, getting into NSD is a very tedious job. Being the National School of Drama, the students are required to script plays and enact them before the public as a part of their training.
4. The Barry John Acting Studio (Delhi/Mumbai)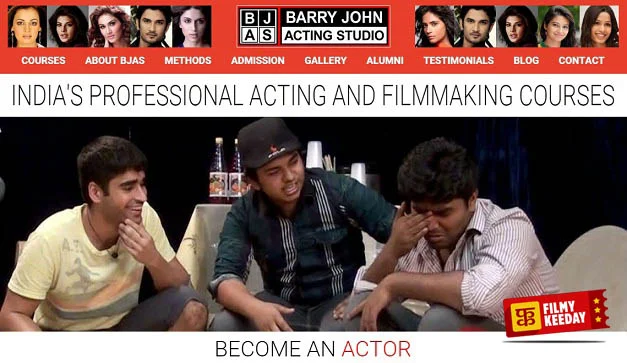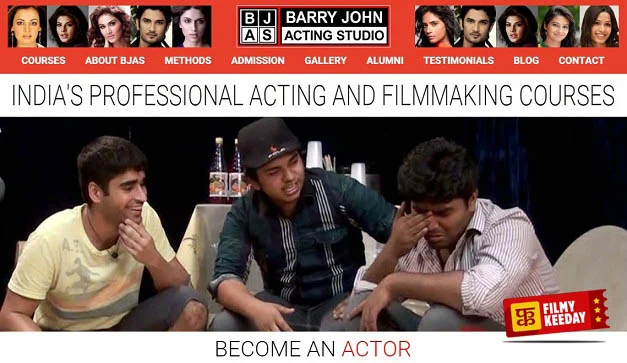 If you aren't aware of Barry John, then let me introduce him to you as the man who trained Shah Rukh Khan and helped him become the King Khan of Bollywood. Currently settled in Mumbai, Barry John is a famous British-born Indian theater director who set off his stint into training youngsters by starting a Theater Action Group in Delhi. Later on, he set up his own media company. He started the Barry John Acting studio once he shifted to Mumbai. A number of Diploma courses and workshops are held in Delhi to maintain its roots in Delhi.
5. Anupam Kher's Actor Prepares (Mumbai)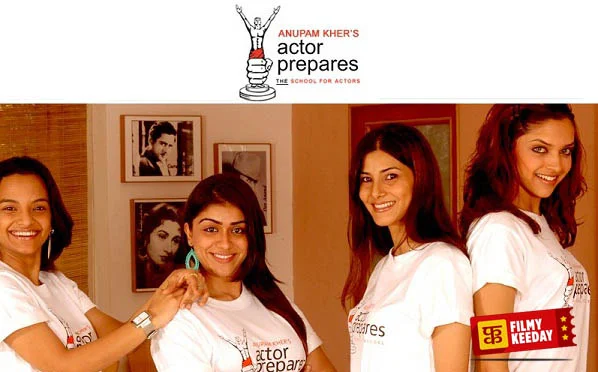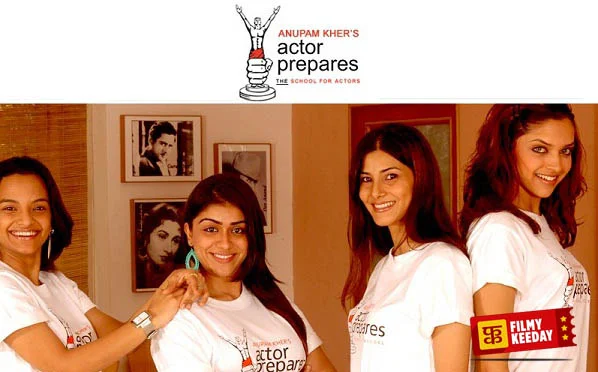 A decade ago, Anupam Kher established a fresh and one of its kind acting institute in Mumbai named as Actor Prepares. This acting school is different because it focuses on the real-life experiences of actors on-the-job and their tips for success. Most importantly, you get individual guidance and counseling from one of the finest and most successful actors, Anupam Kher, throughout the program. Although set up in Mumbai, this academy hosts weekly workshops and children's courses across major cities in India. Actor Prepares has also set its foot offshore by setting up a full-fledged branch in the UK.
6. Whistling Woods International (Mumbai)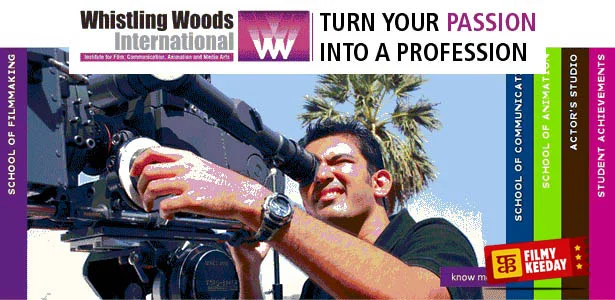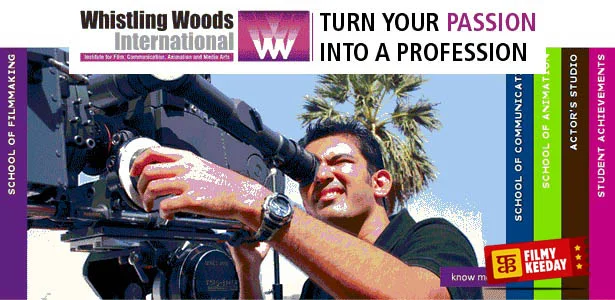 Located in Mumbai founded and promoted by one of the best Filmmakers in India, Subhash Ghai and his production house Mukta Arts, Whistling Woods International is one of the best acting schools globally. The popularity of this acting institute can be determined by the fact that it is listed as one of the Top 10 best film schools in the world by the "Hollywood Reporter". Those who want to try their luck in Indian Cinema must take advantage of their one-year course in acting that comprises of 4 semesters – the freshman, the sophomore, the junior, and the senior. The institute is also associated with multiple technology partners who assure that the students get the best training using the latest equipment.
7. Asian Academy of Film and Television (Noida)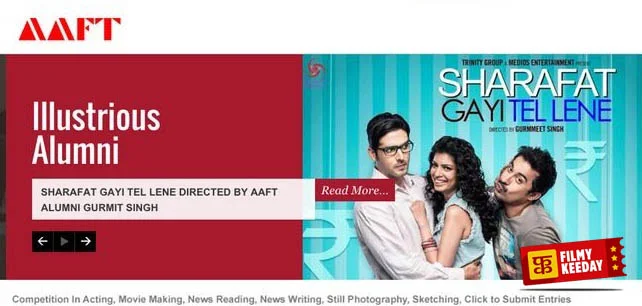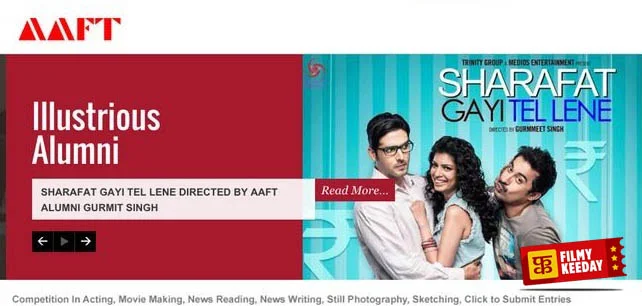 Based in Noida, the Asian Academy of Film and Television (AAFT) is the first-ever media school in the private sector and has established itself as one of the finest media institutes all over South Asia. The institute offers an array of different courses in film direction, audio, and video editing but its forte is training in acting. Although AAFT offers regular courses in acting, it is also well-known for its short-term 3-month vocational course in acting. It is also a hub for big media companies for campus placements.
8. ZIMA (Zee Institute of Media Arts, Mumbai)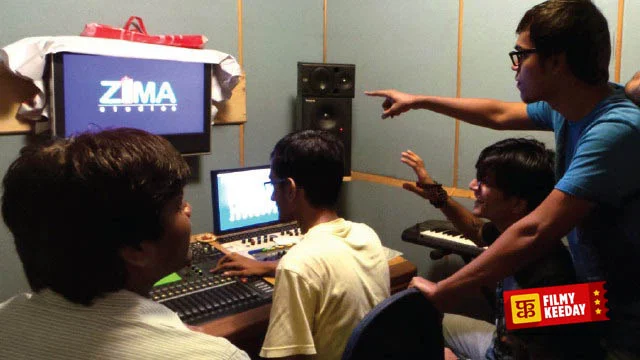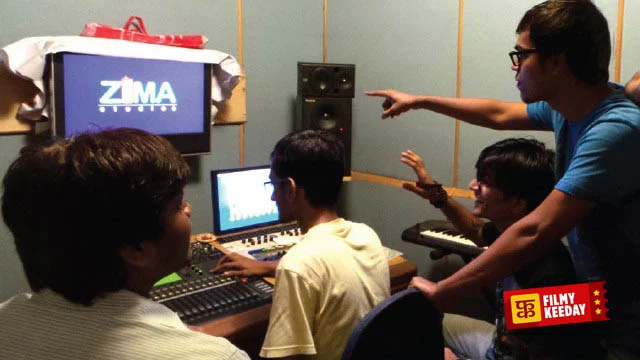 ZIMA (Zee Institute of Media Arts) is a media school based in Mumbai set up under Zee Learn Limited which is the education division of Zee Networks. The institute offers an array of different courses that is designed to suit individual talents and industry demands. The courseware also includes professional training in acting that could help you land acting gigs from any of the famous media recruiting companies which visit ZIMA for campus selection.
9. CRAFT (Centre for Research in Art of Film and Television, Delhi)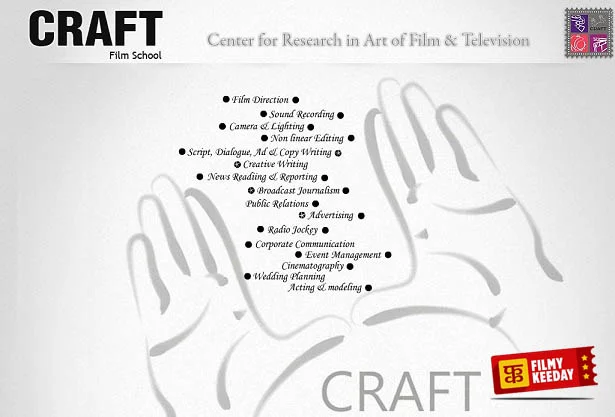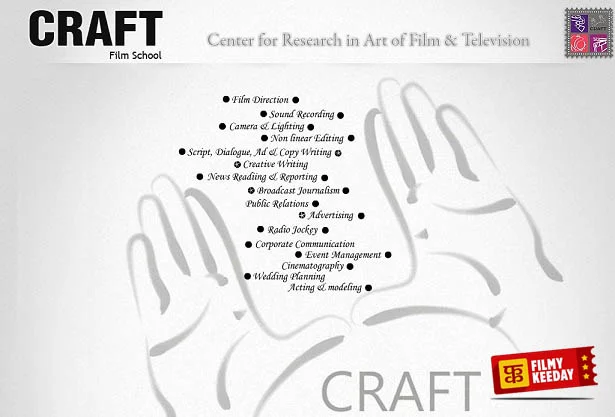 Listed among the best acting schools in India, CRAFT is not exclusively an acting institute. Being registered as a charitable trust, CRAFT is a non-profit organization that offers a 6-month diploma in acting and modeling. Only 10 seats are available in total for this course. Besides that, the institute also offers courses for training in Radio Jockey, Film Direction, and Cinematography. Established in 2006 in Delhi, the Center for Research in Art of Film and Television (CRAFT) was formed to offer training and education in creativity, research, documentation dissemination, criticism, distribution, and collaborations across various disciplines in the field of film and television.
10. R.K Film and Media Academy (Delhi)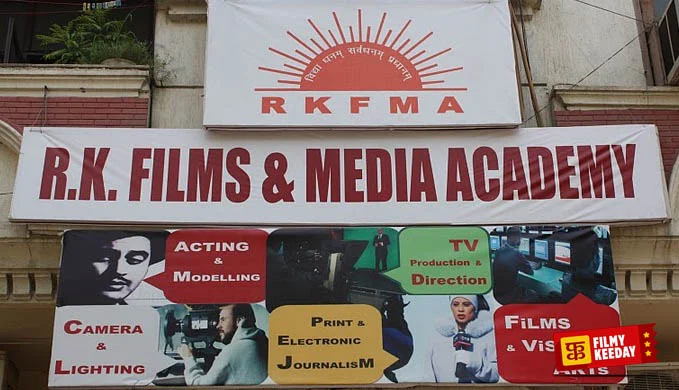 Based in the center of the capital, R.K. Films Media Academy has established itself as one of the career-defining acting institutes of India. Started merely as an acting institute, this institute today offers training for courses related to mass communication as well as apart from acting courses. With quality studios and a modern classroom setup, the institute offers both practical training and theoretical knowledge for the respective course quite perfectly. Being associated with Delhi University colleges like Hansraj College, Miranda House, Janki Devi Memorial College, and Shyam Lal College, RKFMA today is one of the highly reputed acting and media schools in India.
Also Read: Best Film Schools in India