A Big Question for all Bollywood Lovers Including me.
Why??
Why Celebrities do this with their fans?
Why we all can't like their Updates, Pics, Comments?
Why we can't comment on their Facebook updates or pics?
Why we can't send them a message?
Why we can't chat with them?
Why can't we tag them?
I think I have an answer to all of your questions..
Simply SPAM!
I know Twitter is also full of SPAM but Facebook has more SPAM in comparison to Twitter.
Now,
The Question is..
What is SPAM?
Well,
For Internet Users they Know what the SPAM means..
But,
For Them who don't use the internet much..
'Spam' is something which is not related to you. But people around you try to tell you about it.
Or
Simply I can say,
SPAM is something which irritates you directly or indirectly.
Not Irritate sometimes it leads to depression also.
Even there are no unnecessary guys who using Twitter now as compare to Facebook.
So, of course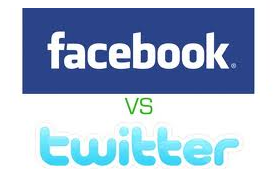 Also Read : Trend of Second Marriage in Bollywood
!!! Less People, Less Spam !!! 
Not only Spamming on Facebook which may Irritates our celebs but also the 'ADDS' which are very much increased in earlier comparison.
Ad's are always appearing in your news feed which sometimes irritates you.
Right? 😉
Ah..!! The main thing is Twitter is So Easy to use in comparison to Facebook.
There are No pages,
No Tags on the pics,
No POKE. (Errrr.. The most Irritating Feature of FACEBOOK).
The Most Important thing is..
The celebs can't receive your messages.
We can mention them via Twitter Handles but we can't directly send them a message so they have a SPAM free INBOX!
Another Important thing is…
They are celebs and can share anything without disturbing others.
Even,
Not their fans and fellow friends.
We can follow them, reply to their Tweets, mention them, RT Them…!!
Personally ,
I follow Sir Amitabh Bachchan [@SrBachchan] and The King Khan of Bollywood Industry Mr. Shah Rukh Khan [@iamsrk]
Ah..
How can I forget The Cute Girl of our Industry Priyanka Chopra [@priyankachopra].
Tell Us via Comments whom you follow from our BOLLYWOOD INDUSTRY and who are your favorite Celebs.
Stay Tuned to more Gossips! 🙂