Shamitabh Film Review
Shamitabh is a Bollywood Drama film starring Amitabh Bachchan and Dhanush in the lead roles, Directed by R Balki. Shamitabh is a different kind of film with a unique idea. Lets check out the review of Shamitabh.
Shamitabh Film Star Cast
Directed by
R. Balki
Produced by 
Sunil Lulla
R. Balki
Rakesh Jhunjhunwala
R. K. Damani
Amitabh Bachchan
Abhishek Bachchan
Sunil Manchanda
Shobha Kapoor
Ekta Kapoor
Dhanush
Written by
R. Balki
Starring
Amitabh Bachchan
Dhanush
Abhishek Sood
Akshara Haasan
Music by
Ilaiyaraaja
Cinematography
P. C. Sreeram
Edited by
Hemanti Sarkar
Release Date of Shamitabh
6 February 2015
Budget of Shamitabh
40.00 crore
 What I felt after watching Shamitabh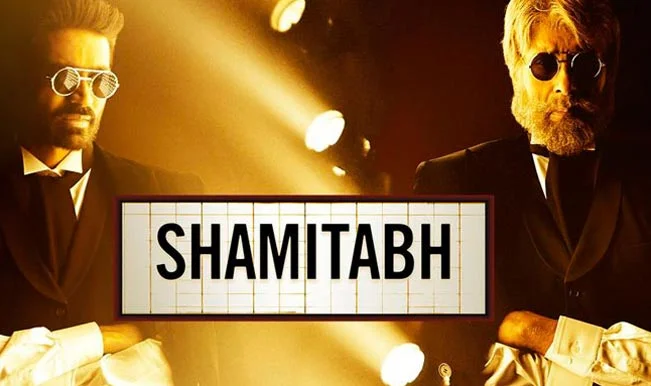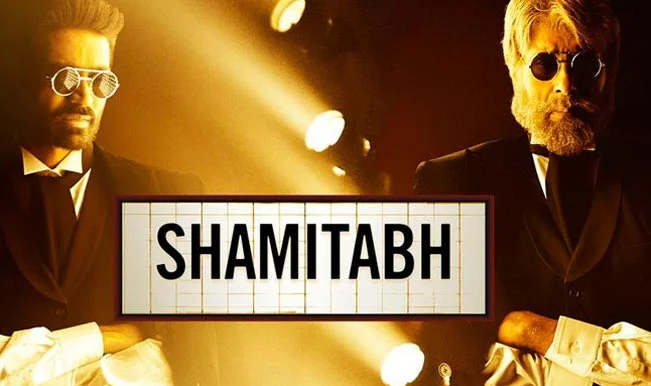 Shamitabh is a different kind of film and I am sure you will love it, R Balki direction is ok and there are some glitches in the screenplay, but overall film is good to watch.
Shamitabh shows the life of two people and clash of their egos. Both thinks 'I am superior'. Amitabh is the real superstar in this film. He is just perfect with his acting and dialogue delivery. Dhanush is as good as always with his great expressions and acting.
I was missing Dhanush's original voice in this film and I was feeling that Dhanush is not looking good with Amitabh's voice, but everything looks fine till the end.
Story of Shamitabh
Story of Shamitabh is different, It's a story of a Dumb boy (Dhanush as Daanish) who loves cinema and wants to be a film star. He comes to Mumbai to become a Bollywood superstar. After many failed attempt to meet with great directors of the Industry, he met Akshara Haasan(Akshara). She is an assistant director and they met with Amitabh Bachchan (Amitabh), who is a drunkard and lives in a cemetery. Amitabh has a powerful voice. So he lends his voice to Dhanush. Dhanush becomes a superstar with his acting and Amitabh's voice. Then their ego creates many problems. The film is all about how they handle all these things.
Shamitabh Verdict
Shamitabh is a good film and getting positive  reviews from the critics. Baby
is still in the theaters, but Shamitabh is a different film and audience will like it.
What's Good- Amitabh Bachchan's Performance and dialogue delivery, Dhanush's Acting.
 What's Bad- First half of the film was little dragged.
Should I watch Shamitabh?
Shamitabh is a different kind of film with a fresh script.
Video Review of Shamitabh by Filmy Keeday
Filmy Keeday Shamitabh Movie Rating
3.5 Stars