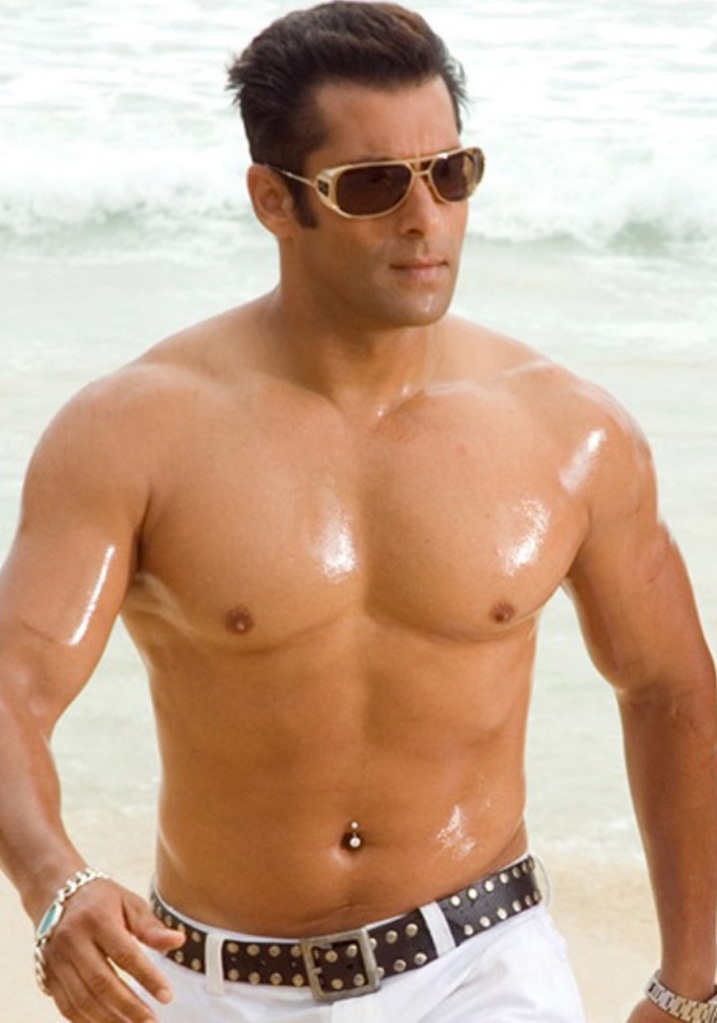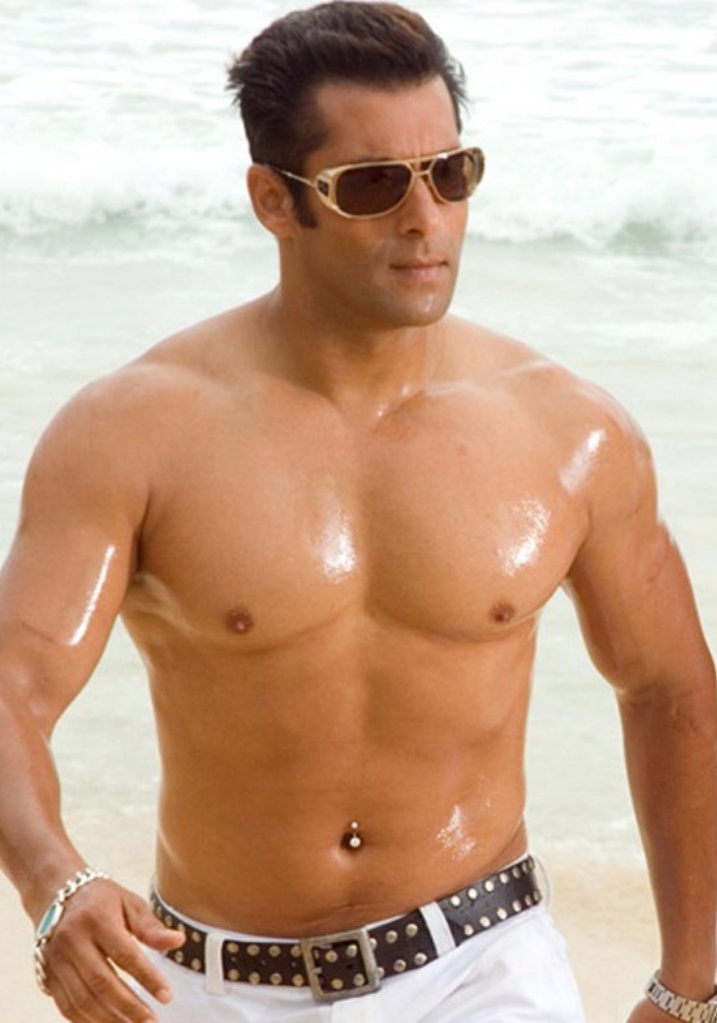 I wonder the chocolaty boy of Maine Pyaar kiya has turned out to be a Shirtless Hunk with 6 packs. Every Boy wants to look like Salman and every girl want to have one Salman by her side. Today I am going to share a few secrets of Salman with you about his workout, diet and body. Many of us don't know in 90's a shirtless boy in Bandra used to drive around in his jeep and he was our The Salman Khan. He had this passion of going shirtless long back, and now we all know Bollywood's only shirtless hunk is Salman.
Here
comes

the Secret of Salman Khan's Body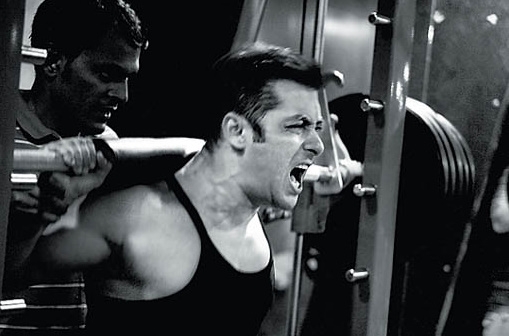 Before we start with his body, Let me tell you he has a 42 inch chest, 17 inch biceps and 30 inch waist. So buck up your belts and get serious if you want a body like him and girls roaming around you . Salman, no matter how busy his work schedule is, he works out in the gym for at least 2 hours continuously, even if he starts at 2 am. His workout includes one hour of Cardio. And for another one hour he concentrates on any two body parts each time- triceps, legs, back and biceps. Sometimes when his mood pushes, he even goes for cycling for 3 hours, now I know that's pretty tough for you guys. But to be Salman isn't easy anyway. Do you know, Salman Khan does unbelievable stuff like 1000 push ups or 2000 Sit-ups a day or he can walk 30 kms a day. If you can do half of what Salman does, you got a chance to get lots of girls going mad for your body.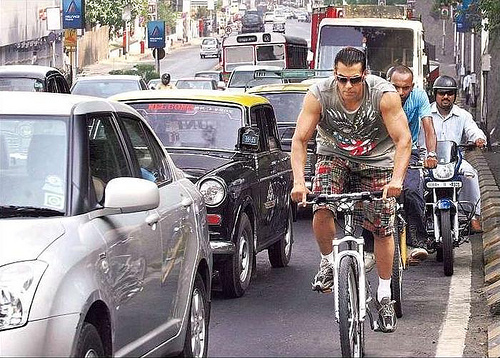 NOTE : This is what SALMAN KHAN does, do not copy him in any case!!!! Consult your gym instructor, although you can set your goals slowly to reach that level and achieve this regime but not in days and months. Salman khan has spent years to get this body. Don't forget his look in Maine Pyar kiya and Hum aapke hai Kaun.
Now Comes another Secret, Salman Khan's Diet
Just one key to success- No junk food and all natural food, vegetables, fruits, meat, egg etc. He avoids Sugar and processed food. A lunch of homemade food goes to the sets of Salman everyday. He still eats what his mom cooks. We all know no one in the world can cook better and healthier than mothers.
Many people think that Salman uses steroids to get this body, but I hope you guys now know, that a person who can do things like 2000 sit-ups, 1000-push ups or 30 km walking, Steroids can't be the reason. Salman Khan has the best body in film Industry and he has earned it in years. No doubts Salman, Hard work pays off and I hope my readers too will do all the hard work in gyms to get a body like you. You have been an inspiration to the youth of today.