Just like our country that's a hub of different cultures and traditions, Indian Cinema, especially Bollywood, is also a mix of different kinds of genres liked by different modes of people all over the country. Indian Cinema has produced list of versatile movies since its foundation in 1913 and even today we are blessed with a number of movies focusing on different genres pleasing all kind of audiences. Whether you are looking for a thriller, drama, action, romance or comedy flicks, you will find it all from Indian Cinema.
Although Indian Cinema did flourish over the years in terms of numbers and figures with star power and their credibility, the quality of Indian Cinema actually amplified after the foundation of National Film Development Corporation of India (NFDC) at Mumbai in 1975. NFDC was established in India to encourage high quality Indian Cinema and highly focused on film financing, production and distribution under the Ministry of Information and Broadcasting, Government of India.
The main aim behind setting up NFDC was to promote and organize an integrated and efficient development of the Indian film industry and raise excellence in cinema. NFDC has produced many movies in India and has even collaborated with European production companies to produce an Oscar winning movie, Gandhi.
Here's a list of rare yet some of the best NFDC movies in Hindi:
Jaane Bhi Do Yaaro (1983)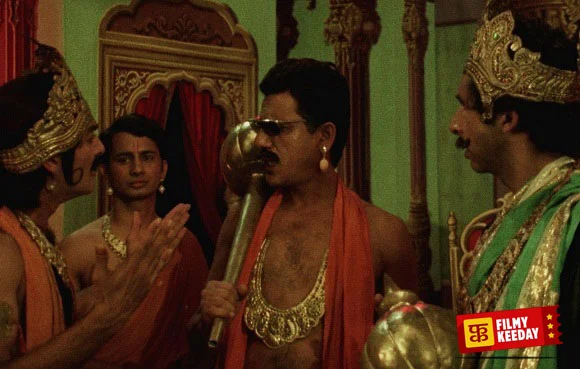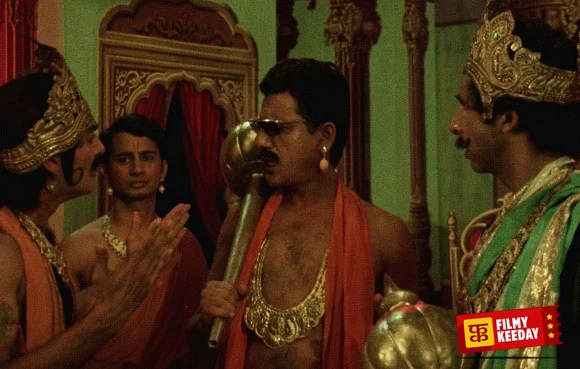 Jaane Bhi Do Yaaro was the first of its kind satirical comedy Film focusing on corruption among Indian politicians and bureaucrats. Directed by Kundan Shah and produced by NFDC with an ensemble star cast of some extra ordinary actors like Naseeruddin Shah, Om Puri, Pankaj Kapoor, Satish Shah, Satish Kaushik, Ravi Baswani, Bhakti Bharve and Neena Gupta, the movie although wasn't appraised at the start went on to become a cult classic. The movie is loved even today by youngsters as it reflects the real life scenario in the most comical manner.
FK Ratings
4 Stars
Also Read : Some Cult Classic Bollywood Movies
Mirch Masala (1987)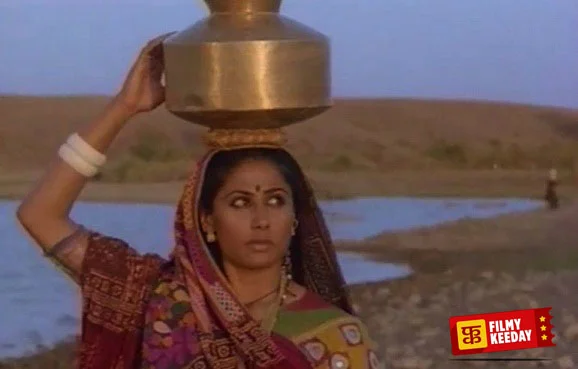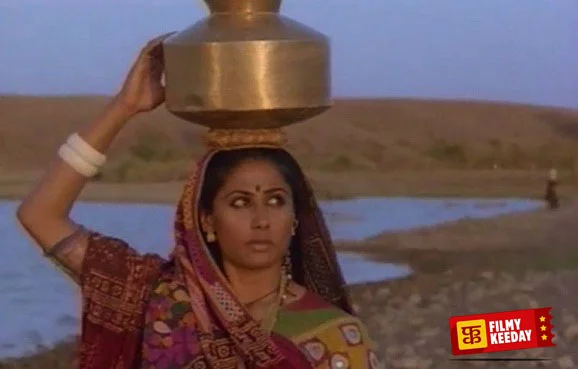 Mirch Masala is a 1987 Hindi movie that reflects on atrocities faced by villagers of colonial India from heavy taxes levied on them and collected by raunchy Subedars. The movie is directed by Ketan Mehta and stars Naseeruddin Shah and Smita Patil in the lead roles with Suresh Oberoi, Benjamin Gilani, Deepti Naval, Om Puri, Dina Pathak, Supriya Pathak, Ratna Pathak Shah and Mohan Gokhale in the supporting roles. Smita Patil's role of Sonbai was listed among the "25 Greatest Acting Performances of Indian Cinema" by Forbes to honor the centenary of Indian Cinema in April 2013.
FK Ratings
4 Stars
Main Zinda Hoon (1988)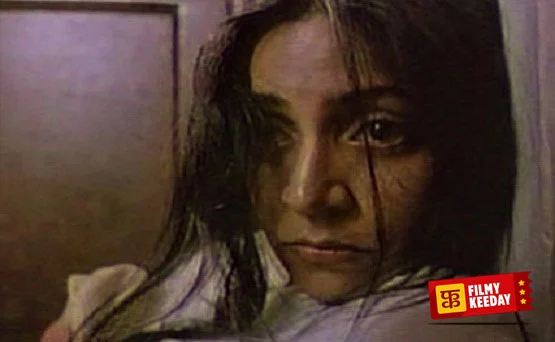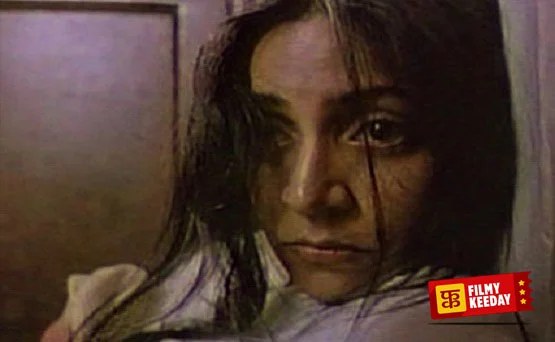 Directed by Sudhir Mishra, Main Zinda Hoon tells a story about a married woman abandoned by her husband who makes terms with fate and finds love in her co-worker. The film challenged the mindset of our Indian society where it is considered a taboo for a married woman to love another man even if her husband has abandoned her. The film stars Deepti Naval in the lead role of a village girl married into a middle-class family while Alok Nath plays the husband and Pankaj Kapur plays the co-worker with Rajendra Gupta and Kulbhushan Kharbanda in supporting roles.
FK Ratings
4 Stars
Also Read : Best Women Centric Bollywood Films
Salim Langde Pe Mat Ro (1989)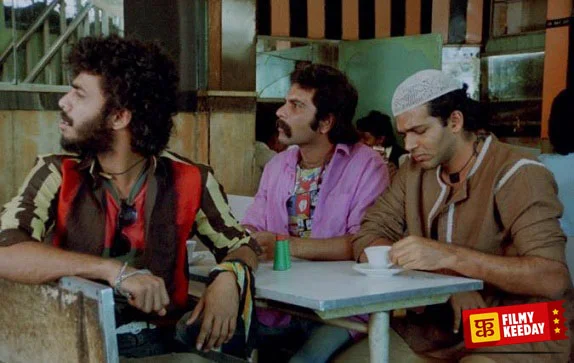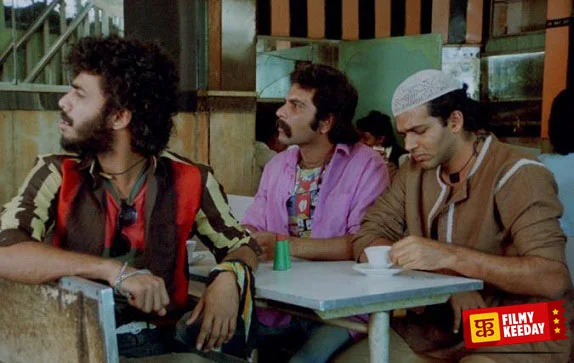 Salim Langde Pe Mat Ro is a Hindi Feature Film directed by Saeed Akhtar Mirza, starring Pavan Malhotra in the lead role along with Ashutosh Gowariker and Makrand Deshpande in supporting roles. The film is set in a time where communal conflict between Hindus and Muslims were a daily act. Salim Langde Pe Mat Ro focuses on the effects of communal conflict on the young men of the minority Muslim community portrayed by a working class Muslim family in Mumbai. The movie is almost lost in the history because of no heavy star cast but if you're a movie buff and enjoy quality cinema like me then you must watch this movie once in your lifetime.
FK Ratings
3.5 Stars
EK Doctor Ki Maut (1990)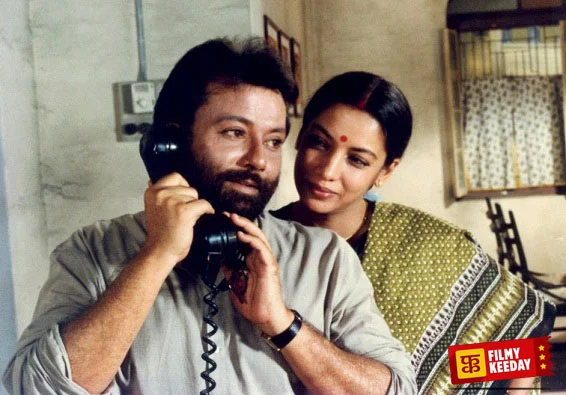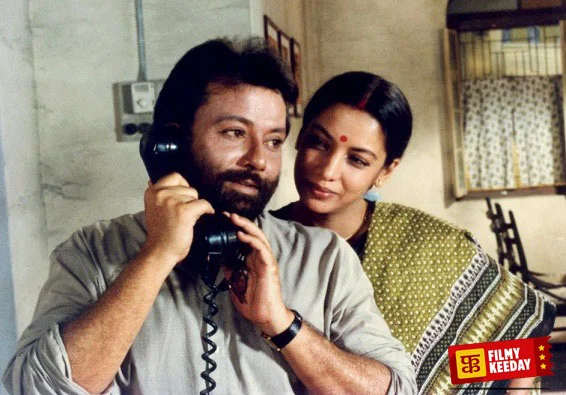 Directed by a noted Bengali director Tapan Sinha, Ek Doctor Ki Maut is an award winning 1990 Hindi film based on a story "Abhimanyu" by Ramapada Choudhary. The plot of the movie is slightly based on the real life story of an Indian Physician, Dr. Subhash Mukhopadhyay who exceled in IVR treatment but wasn't credited for it as a leading scientist in England, Dr. Robert Edwards was conducting separate experiments which was successful and recognized globally. In the movie, the IVR treatment is replaced by a vaccine for leprosy and the doctor's role is donned by Pankaj Kapur. The movie focuses on bureaucratic negligence, reprimand and insult of a doctor and his research instead of recognition that prevailed in the country.
FK Ratings
 3.5 Stars
Dharavi (1991)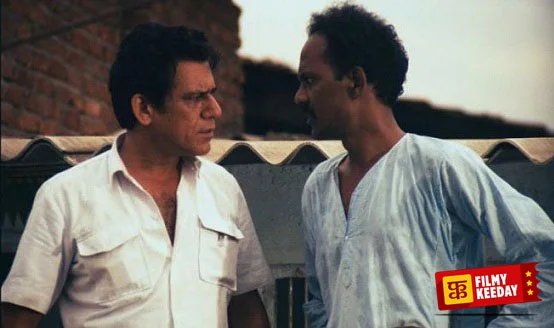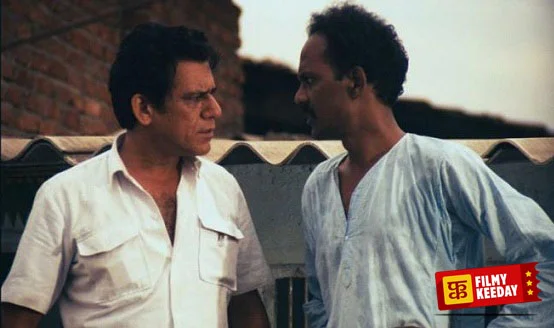 Dharavi is the story of a Taxi Driver portrayed by Om Puri who dreams of earning big in Mumbai in spite of living in a one room tenement with his wife played by Shabana Azmi in Dharavi, one of the largest slums in the world. Directed and written by Sudhir Mishra, Dharavi was a joint NFDC-Doordarshan production that displays the hardships faced by the people living in the slums of Mumbai and their desire fulfill their dreams and be successful in life.
FK Ratings
4 Stars
Suraj Ka Satvan Ghoda (1992)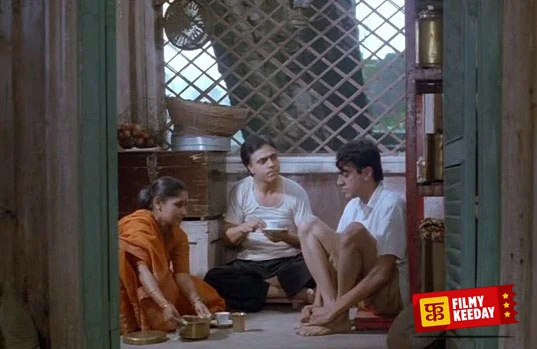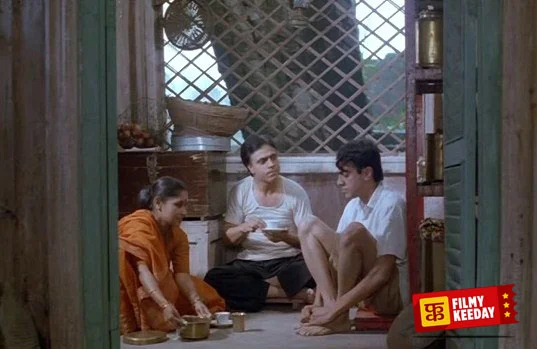 Based on a novel of the same name by Dharmavir Bharati, Suraj Ka Satvan Ghoda tells you the story of three women each belonging to three different lifestyles. Directed by ace director Shyam Benegal, the movie is actually a narration by Manik Mulla played by Rajit Kapur who tells the story of the three women whom he had met at some point in his life. The three women are played by Neena Gupta who is poor, Pallavi Joshi who is the intellectual and Rajeshwari Sachdev who belongs to a middle class family. The film was critically acclaimed and eventually won the National Film Award for Best Film in 1993.
FK Ratings
4 Stars
MAMMO (1994)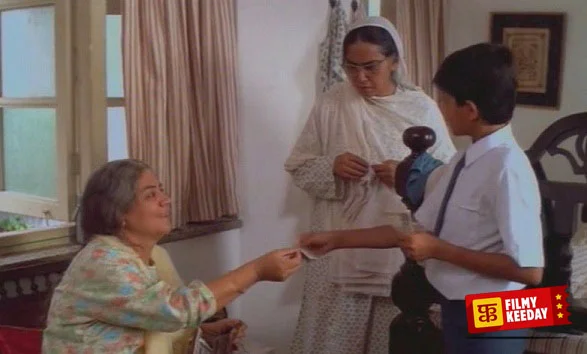 Yet another movie by the ace director none other than Shyam Benegal makes into our list. Released in 1994, Mammo is a film that focuses on the life of Mammo played by Farida Jalal and Riyaz who is the grand child of Mammo's sister played by Surekha Sikri. Mammo was the first movie of Shyam Benegal's Muslim Trilogy which includes Sardari Begum and Zubeidaa. The film displays the love, affection and bonding between Riyaz and her grandmother's sister Mammo. The movie was appraised all over the country and won National Film Award for Best Feature Film and Best Supporting Actress (Surekha Sikri). Farida Jalal won the Filmfare Critics Award for Best Performance for her titular role in the movie.
FK Ratings
3.5 Stars
The Making of the Mahatma (1996)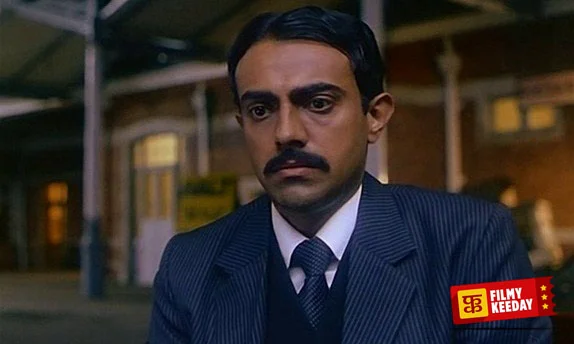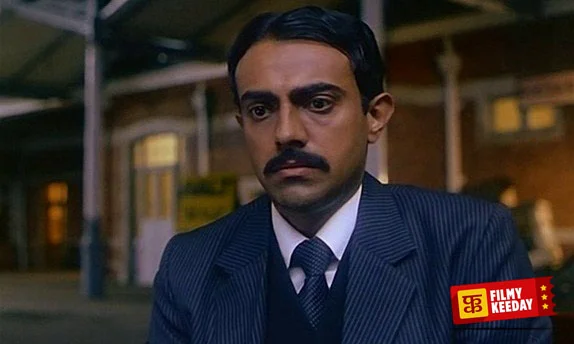 There are several movies produced in India that features the freedom struggle by our great leaders which includes Mahatma Gandhi during the British Rule. Considering it in mind, Shyam Benegal decided to show the early life of Mohandas Karamchand Gandhi during his 21 years in South Africa before he became Mahatma through the 1996 film, The Making of the Mahatma. The film was a Indian-South African joint production and is based on the book, The Apprentice of a Mahatma by Fatima Meer who also penned the screenplay for the movie. The movie got many accolades and Rajit Kapur who plays the role of M K Gandhi won the National Film Award for Best Actor while the movie won the National Film Award for Best Feature Film in English.
FK Ratings
3.5 Stars
Train to Pakistan (1998)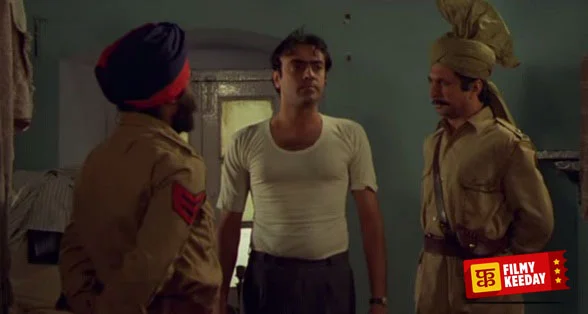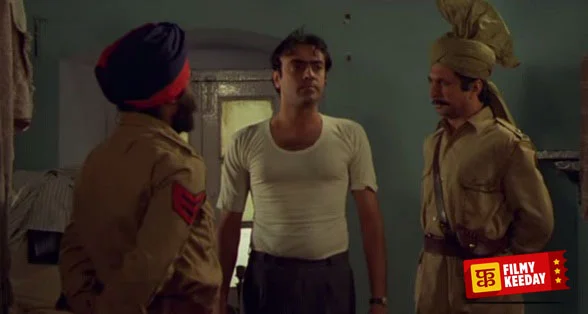 Adapted from the 1956 historical novel of Khushwant Singh with the same name, Train to Pakistan displays the events of the Partition of India in 1947 and its effects on a village named Mano Majra. Train to Pakistan is directed by Pamela Rooks where she has justified the events perfectly as well as displayed the love and peace between the Sikhs and Muslims of the village before the partition quite magnificently. The movie is a must watch for everyone to learn what Partition of India in 1947 cost us.
FK Ratings
4 Stars