The Rockstar, The Besharam, The Casanova  and a lot more terms have been associated with this Superstar. Ranbir has shown the world that he is here not just to stay but to stay as a King, to shine like a star. This Hunk turns 31 today , he has been in this film Industry for like 6 years now. Starting from a flop, This actor didn't lose hope, he went on working, he gave variety in his acting. He got the tag of Mr. Casanova, many rumors tried to block his ways, turn him down but he went on and on.
Ranbir has worked in more than 12 movies and is working on Roy, Bombay Velvet and Jagga Jasoos.  His movies like, Barfi! And Rockstar have given him a new definition for portraying such difficult roles and justifying the roles brilliantly.
Also Read : Unknown Facts of Bollywood Celebrities
What is Ranbir Kapoor in his real life like!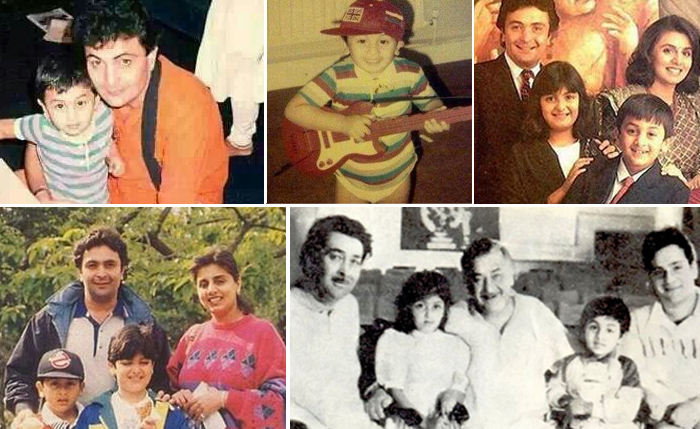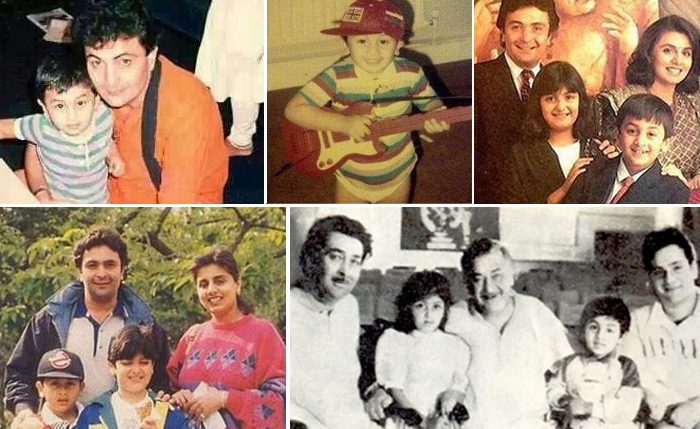 Ranbir is Mumma's boy and is very shy in his real life but he was very naughty as a kid. He used to be a kid around in school and that used to reflect on his report card as well. Ranbir has had quite a similar childhood like every kid has, Neetu and Rishi Kapoor have tried their best to keep their little kiddo away from stardom and to give him a normal childhood.
Ranbir's First Celebrity Moment!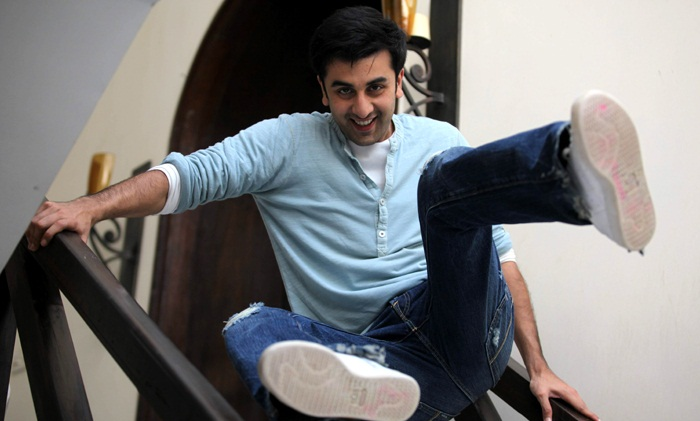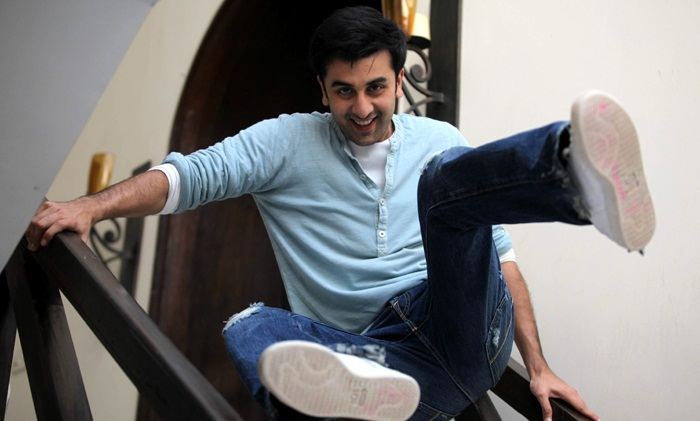 This one's really interesting. Do you know, Ranbir went to Hyderabad to promote Saawariya, his debut movie. He came out of the theatre and many young women pounced him and tore his clothes. He got scared too. But when asked Ranbir, What does it feel now when you think of that moment, He giggles and says, "Ofcourse, I enjoyed it, I mean these are the things you really strive for when you want to become an actor. You want to win a Filmfare award, you want to sing songs in Switzerland, you want to endorse Pepsi, and get your clothes torn ". Well said Ranbir.
Ranbir Kapoor's Favourites :
Favourite Food: Bhindi, Jungli Mutton, Paya and Chicken curry
Favourite Cuisine: Indian, Japanese and Continental
Favourite Dessert: Creme Brulee, Mishti Doi, Gulab Jamun. Ranbir has a sweet tooth.
Favourite Cook: Dadi
Favourite Actor: Al Pacino
Favourite Movie: Shri 420, Life is beautiful, 3 Idiots, Devdas
Favourite Colour: White, Black and Red
Ranbir Kapoor's Love Link Ups :
Avantika Malik
Avantikawas Ranbir's love interest during his teenage years. But that was a Teenage crush which ended at their teenage itself.  Avantika is now Happily married to Imran Khan.
Deepika Padukone
A much talked about affair, Deepika and Ranbir never tried to hide their relationship. They got separate in 2009. It was rumored that Ranbir's flirtatious nature was the reason behind this break up.
Nargis Fakhri
Rumours were on fire about Ranbir dating Nargis after Rockstar. Though the rumours died soon when another rumours came into Limelight
Katrina Kaif
Pictures of Ranbir and Katrina's vacation came like a storm and the rumors of them in a relationship started making headlines. The affair is still in the headlines.
Ranbir Kapoor's Unknown Facts :
Ranbir Kapoor's Pocket Money is Rs. 1,500 Per Week.
In 2009 People magazine listed him as the "Sexiest Man Alive" in India, and in 2013 he topped Filmfare's poll of the "Most Stylish Young Actor".
His Mom is the savior he added his mom on speed dial.
Ranbir Kapoor learnt to play the guitar for Rockstar.
Ranbir's name is derrived from his Grandfather Raj Kapoor (Raj Kapoor's real Name was Ranbir Raj Prithviraj Kapoor)
Also Read : Bollywood Stars and their Real Names
He began his career in Bollywood as an assistant director on Sanjay Leela Bhansali's 2005 film Black.
Ranbir learnt his acting from the Lee Strasberg Theatre and Film Institute in New York because his favorite actor also learnt acting from the same institute.
This humble actor has been rumored for so many things, but he stays calm and serene. We wish Ranbir Kapoor a Happy Birthday.