PK Review
PK is the most awaited film of 2014, starring Aamir Khan and Anushka Sharma in lead roles. PK is directed by Rajkumar Hirani.
Now check out the review of PK.
PK Film Star Cast
Directed by
Rajkumar Hirani
Produced by
Rajkumar Hirani
Vidhu Vinod Chopra
Siddharth Roy Kapur
Screenplay by
Abhijat Joshi
Rajkumar Hirani
Starring
Aamir Khan
Anushka Sharma
Sushant Singh Rajput
Boman Irani
Saurabh Shukla
Sanjay Dutt
Music by
Ajay Atul
Shantanu Moitra
Ankit Tiwari
Cinematography
C. K. Muraleedharan
Edited by
Rajkumar Hirani
Release date
19 December 2014
What I felt after watching PK Film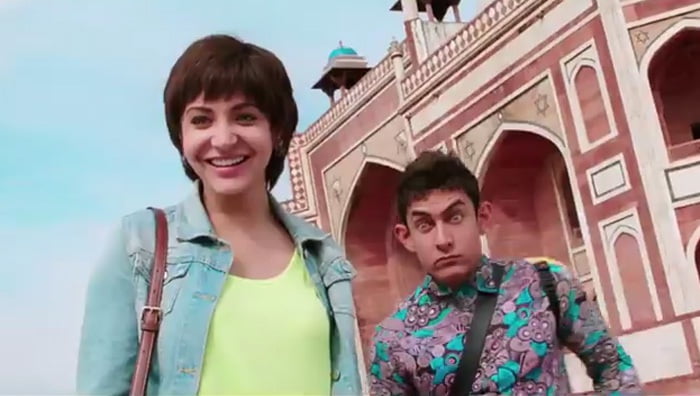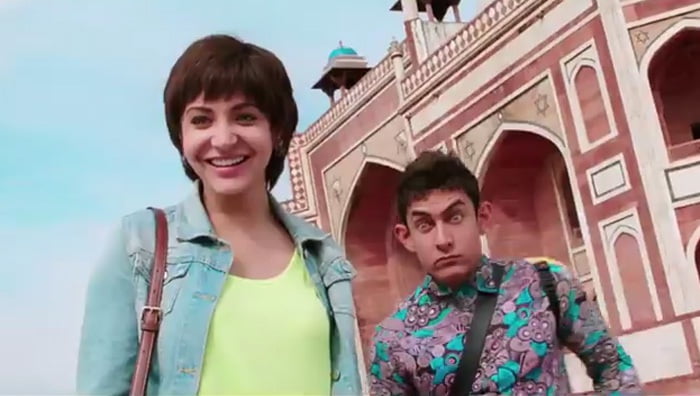 PK is a Desi science fiction film and totally different from other Indian films. PK is directed by Rajkumar Hirani and we all know his films comes with a great message and PK is also the same. film is full of entertainment and the first half of the film was totally rocking and you will laugh like anything.
PK makes you think about your life and how you live your life. Aamir Khan is superb and nobody can do the role of PK like Aamir Khan.
2nd Half of the film was like Oh My God Film.
Story of PK Film
Story of PK is little different, Aamir Khan is an alien, he lands on Earth and A man snatches his remote, which he use to communicate with his spaceship. He is from other planet , so He doesn't know anything about the earth, how people live on earth and how to communicate with the them. He wants his remote back , for that he starts his search and learn everything like a new born baby. When he ask any question he get the same reply from everyone "god knows". So he starts searching for god. He found that everyone on earth is following God and nobody knows where is god. Anushka Sharma is a journalist and she helps him to get back his remote.
PK Film Verdict
PK is a perfect film for this weekend, you will laugh and enjoy. Aamir Khan is brilliant in this film and box office collections of PK will be good.
What's Good- Aamir Khan style and direction of RajKumar Hirani.
What's Bad-  Film was good but 2nd half was little slow, But overall film was good.
Should I watch PK Film?
Yes, PK is a must watch film of this year. You can enjoy PK with your family.
Filmy Keeday PK Film Movie Rating
4  Stars