One thing is clear that Rakesh Roshan wants Krrish to be seen more than just a Movie. He wants it to become a brand.. Superhero of India.. with insanely huge fan following like Marvel characters (Superman, Spiderman, etc.). Krrish 3 was an installment due since 2006 and it is an attempt in Bollywood to show Supernatural thriller with a topping of VFX effects made at bigger budget.
Is it copied inspired from Hollywood?
Personally, I am not fan of supernatural movies and haven't seen all such Hollywood movies. Still, I can say that the climax fight was highly inspired from Man of Steel also people around me in theater commented on parts where they could related it with Professor X, Avengers, etc.
Does it matter to you? Well, I simply avoid comparison with any Hollywood Flick.
But, if you are interested in criticizing it, you must read this.
How about Visual Effects / VFX?
Fine. But there are still some scenes in which you may feel the screen like a Video game or in another words, clearly animated.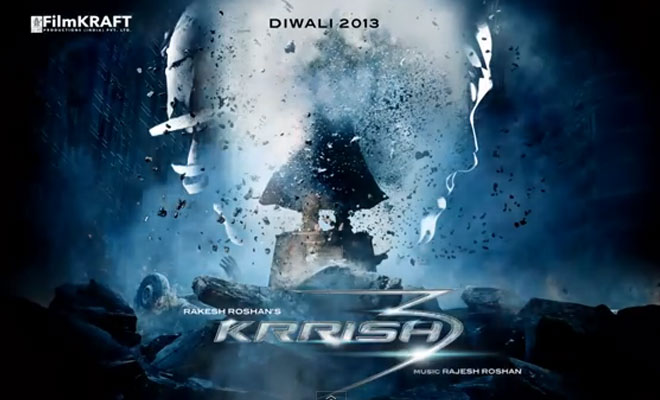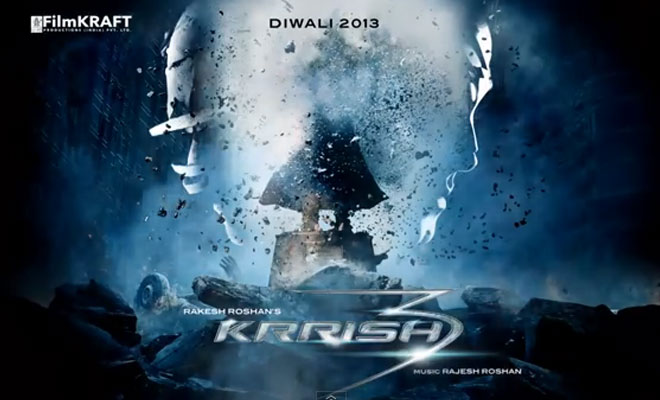 Storyline
Usual Superhero vs Super-Villain.
Long version– Kaal (Vivek Oberoi) is evil genius of Science but handicapped who has a weird mission to demolish the human race and start his own world of Maanwar (Maanav+Jaanvar or Human+Animal) by diffusing human DNA with Animals. At the same time, he wants to cure his physical disability which needs a matching bone marrow.
To generate funds for carrying out experiments, his company produces antidotes for a dangerous virus which in turn is made and spread by him. Starting with Namibia, he enters India where he has to face Krrish. First half is all about introduction of characters and conflict but in second part there are high octane fights, revelation of mysteries and not to forget emotional drama.
Acting and Appearance
Hrithik looks dashing with eight packed greasy body and his performance is energetic. Leave apart VFX, the creatures (Maanvar) will catch your attention. Their makeup and costumes aren't weird at all, they look truly imaginative.
Vivek Oberoi is as never seen before. Priyanka and Kangna too delivered their good.
Music
Plain and boring. The song Dil tu hi bata was unnecessary and deliberately pushed into storyline.
Should I watch?
While the director has tried hard not to portray it as kids only movie but at the same time, he wanted to keep them happy. So, adults may or may not like it which may vary according to the genre of movies they prefer. On the whole, it is not an immensely entertaining experience but surely an above average film. If sci-fi and supernatural films are your choices, you should go!
Filmy Keeday Ratings
2 Stars