Yes! You heard it right, Krrish 3 might go Flop. Krrish 3 is like a dream project for Roshan family but the way this dream has come to reality it seems to many that in spite of being a blockbuster, Krrish 3 might turn out to be a disaster. We are not just saying this but we have some reasons for it.
Indian Super hero Krrish has got a plenty of fans, and even raised their expectations. Krrish 3 has to be perfect, as being the third sequel, it has to be much better and stronger as a movie by every sense, cinematography, acting, script, story, dialogues, music , graphics and stunts.  Krrish 3 fans have already got shocked with the trailers and music of the movie, as the music is not even average and the graphics are really bad. Characters are copied from many Hollywood movies. Wouldn't it be a letdown for every fan of Krrish to see the third sequel a blunder? Over hyped Krrish 3 has got nothing to be proud of.
Here we have come out with few points or If I may say reason for which we think Krrish 3 might go Flop after 2 successful prequels.
Also Read : Krrish 3 Facts and Wiki
Music of Krrish 3
Rajesh Roshan is known for his music, but I wonder what happened to him whenever I listen to any track of Krrish 3. The music is quite disappointing and it seems to me as if bits and parts have been copied, oops I mean inspired from other tracks like the title track, Krrish Krrish. Instrumental parts remind me of a song from the movie Kaho na Pyar hai, 'Dil mera har Baar ye' and the lyrics if the title song has somehow been similar to 'Dhoom Dhoom' song from the movie Dhoom.
The song Raghupati Raghav from Krrish 3 gave me chills, the lyrics are absurd. The peppy song is definitely making it quite famous but the lyrics, 'Raghupati Raghav Raja Ram, non stop party Aaj ki party tere naam' and 'Hola Amigo, Sabko Salaam. Raghupati Raaghav Raja Ram'. I am taken aback with this song for sure.
The song,' God Allah aur Bhagwaan' is sung by two legendary singers Shreya Ghoshal and Sonu Nigam. And trust me after listening to this song for the very first time I was feeling pity for all 5 of them God, Allah, Bhagwaan, Shreya and Sonu Nigam. The lyrics here are too childish and weird.
Story of Krrish 3
Koi Mil Gya, then Krrish and now Krrish 3, this certainly shows that making sequels was never planned. Krrish 3 without Krrish 2 seems a bit weird but what is weird here is the end of Krrish which was complete in every sense. The culprits were dead, the family reunited and they all thanked Jadoo. No sequel continuation was needed or even any such thing was shown while ending Krrish in 2006.
So, forcing a sequel in already ended movie is a bit dangerous and risky because if one is not able to continue the story with the same pace and the way it might leave the audience in confusion and if the audience is not able to relate with story completely it's all waste.
Indian Version of X-Men Series
As soon as the trailer came out we all saw how crazy Krrish fans were, within 2 days the trailer of Krrish 3 got tremendous viewers on YouTube. But were they all happy? Satisfied with the trailer, the characters, and the looks of characters? Didn't the trailer remind you specifically of X-men series? The look of characters is so much inspired from X men that it feels like watching a bad version of X men version of India.
Kangana reminds of Halle Barry in X men wearing a leather body suit, just the fact that Kangana's body suit reveals a bit of her glamorous assets. The main villain of the movie, VIvek Oberoi's metal costume resembles so much to the Magneto of X men series.
The character with a long tongue in Krrish 3 is inspired by the character of Toad from X men series, Infact the mutant factor is also inspired from the X-men series.
I just hope they have not got inspired by the story of X men as well.
Video Source: Bollywood-Now
VFX and Graphics of Krrish 3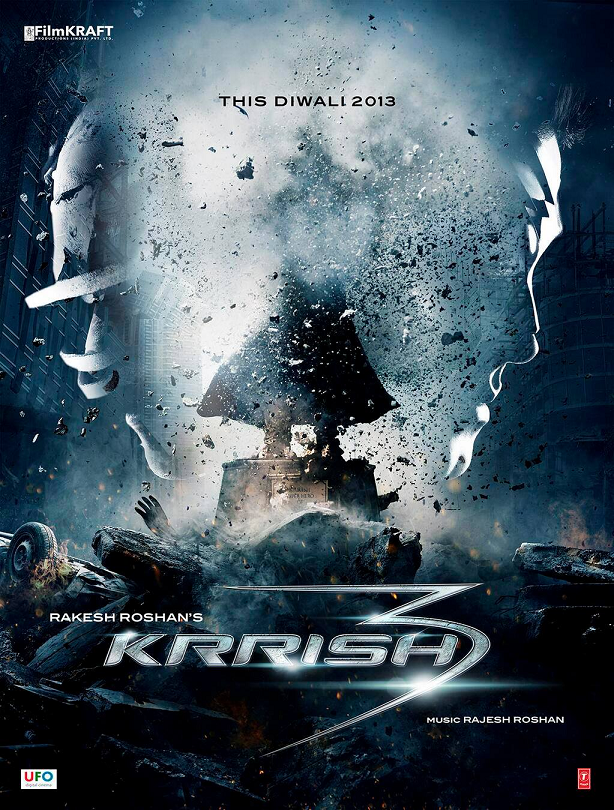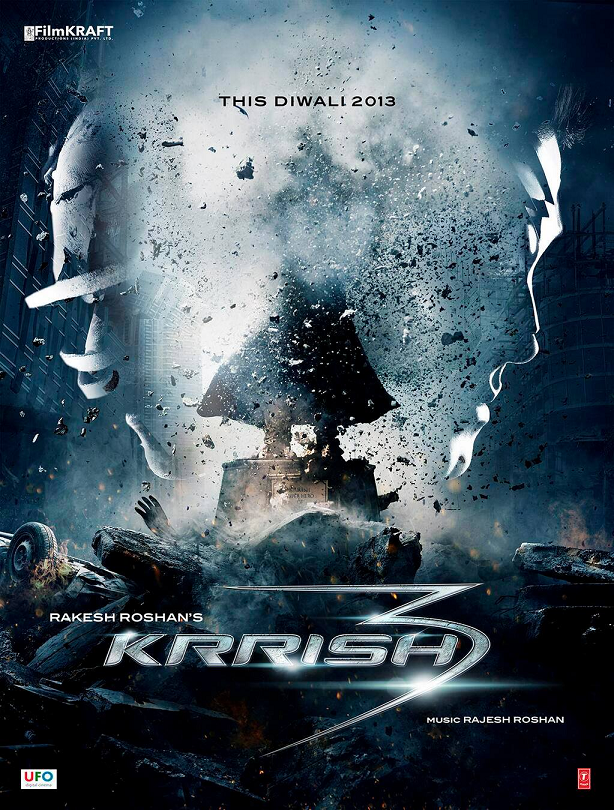 Have seen the trailer, promos but I found VFX and Graphics kiddish, sorry if I hurting Krrish fans by saying this but that is true. Either don't over hype things or else if you do, let your work speak that too. Here, I found only promotions and more promotions and when it comes to face reality, I find as if I am watching an animated cartoon movie in many bits of the trailer, especially when it comes to big stunts. I might don't know much about VFX and Graphics but the general audience who will watch the movie will also not going to get lessons of VFX and Graphics.
Playstation games today have much better graphics than Krrish 3 and after watching movies like Life of a Pi, the audience knows that when you talk about VFX and Graphics they can be flawless like Life of Pi and not anywhere like Krrish 3.
Now it all ends up at just one thing, Story of Krrish 3. If Rakesh Roshan has been able to match the ending of Krrish and justified it with Krrish 3, good or else Krrish 3 might end up becoming the biggest blunder of 2013. It took around one and a half years for the movie to get completed, the filming commenced on 1 December 2011. Krrish 3 is made with a budget of more than 100 crores and quite a big amount of money is spent on promotions of Krrish 3. The Roshans are using each and every way to promote the movie, be it game, FB emoticons or Krrish bracelets.
This post is my personal view towards the movie, and would love to hear your views as well. Do you think likewise or Do you think Krrish 3 will break the previous records and make some new?