Humpty Sharma Ki Dulhania Review –  Fun filled ride of Love and Comedy!
Humpty Sharma Ki Dulhania is a light romantic comedy, quiet refreshing with some power pact performances. The film is about a young girl of Punjab who is naughty, fun filled and stubborn and a boy who loves to flirt, fun filled and has a heart of gold. The love filled fun ride Humpty Sharma Ki Dulhania takes you to a journey of Love, comedy, friendship and fights.
Humpty Sharma Ki Dulhania Star Cast
Starring: Varun Dhawan
Alia Bhatt
Siddharth Shukla
Ashutosh Rana
Sahil Vaid
Jimmy Varyani
Producer: Karan Johar
Director: Shashank Khaitan
Writing Credits: Shashank Khaitan
Music: Sachin Jigar
Toshi Sabri
IMDb:
Release Date: 11 July 2014
What I felt after watching Humpty Sharma Ki Dulhania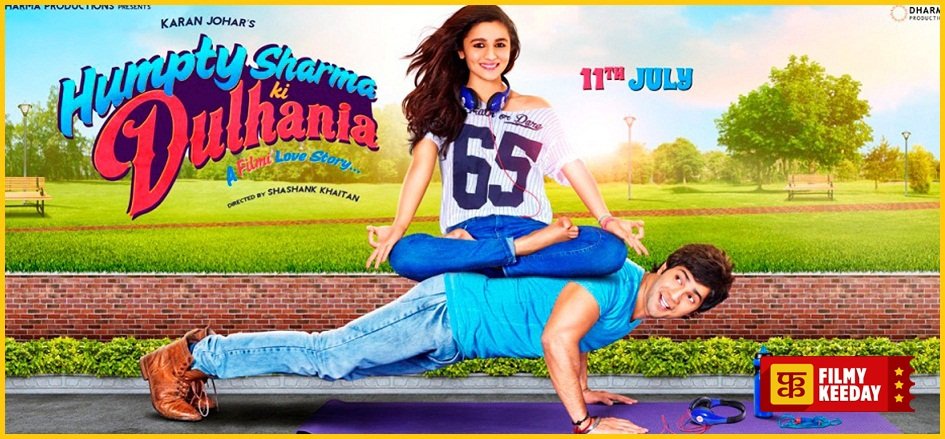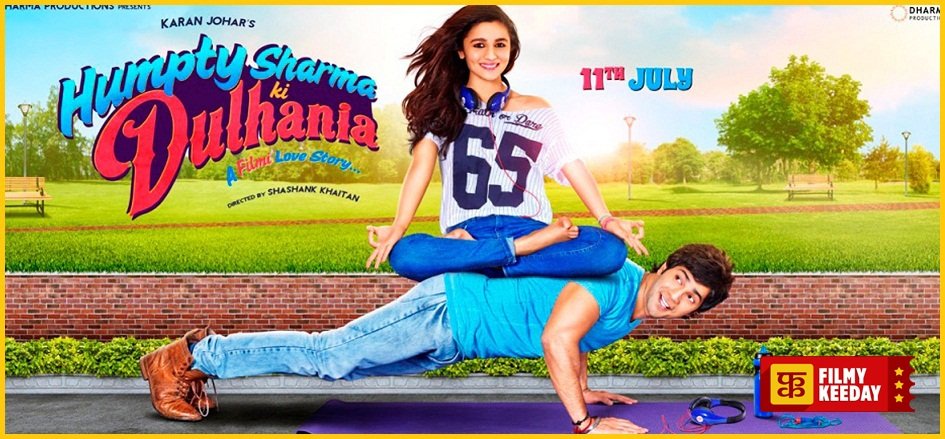 To be very frank, when I grabbed my seat, I was expecting some casual romantic movie, which has become the forte of Bollywood. But, Shashank Khaitan proved me so wrong with Humpty Sharma Ki Dulhania. The film is a fun ride, I thoroughly enjoyed. The comic timings, the cute love story, the strict yet loving father and a fight for Love, everything in the movie was pretty good with a little imperfection here and there. Siddharth Shukla was a surprise package in the movie, He is definitely HAWT and did played his role amazingly. This is Siddharth's debut film and he definitely has all the qualities to become a super star of Bollywood.
This film is amazingly adapted from the film, Dilwale Dulhaniya Le Jaayenge. "Amazingly" because, although the film has a similar plot but still Humpty Sharma ki Dulhaniya managed to pull out the freshness and unique in its own way.
Humpty Sharma Ki Dulhania Story
A simple, cute girl from Punjab is getting married, but she wants a designer Lehenga, better and costlier than her friend of Delhi. She leaves Ambala and comes to Delhi to find her own Designer Lehenga. She meets Humpty Sharma in Delhi, and they become friends. From friends, they become good friends and then more from friends. But the realization of Love comes only when Kavya is about to leave for Ambala for her marriage. Both of them knew from the beginning that Kavya is about to get married. The first half of the film is a thorough fun ride. Poplu, Bhanu and Humpty will make you laugh with their PJs, Funny Dialogues and One Liners. The second half brings emotions and fight for Love, but if you think the fun ride has ended, you are wrong. The fun continues till the end.
Just like DDLJ, Humpty Sharma ki Dulhaniya has a girl who is engaged by her parents wish and falls in love with a guy on a trip. They have a good time and fall in love. The boy comes to Punjab to woo girl's parents and finally wins the heart of the family. But unlike DDLJ, the film has got few more elements and uniqueness that makes the film a refreshing love story.
The film definitely has good chances to be commercially successful. But will the film, get into the 100 crore club is something that we need to wait and watch.
What's Good– The performances, the comic timings, the dialogues and songs.
What's Bad- The story definitely has some loose points, like-
The end of the film seemed quiet abrupt. It was like the director realized its time to wrap up and he just wrapped the movie.
Should I watch Humpty Sharma Ki Dulhania?
Yes, if you want to have some good time with your friends. This is a film that you may skip but if you love romantic comedies, then Humpty Sharma ki Dulhaniya is for you.
Will I watch the film again? Yes, but I would like to wait for the television premiere to watch the film again.
 Filmy Keeday Humpty Sharma Ki Dulhania Rating
3 Stars